Social Media: Lost On Purpose!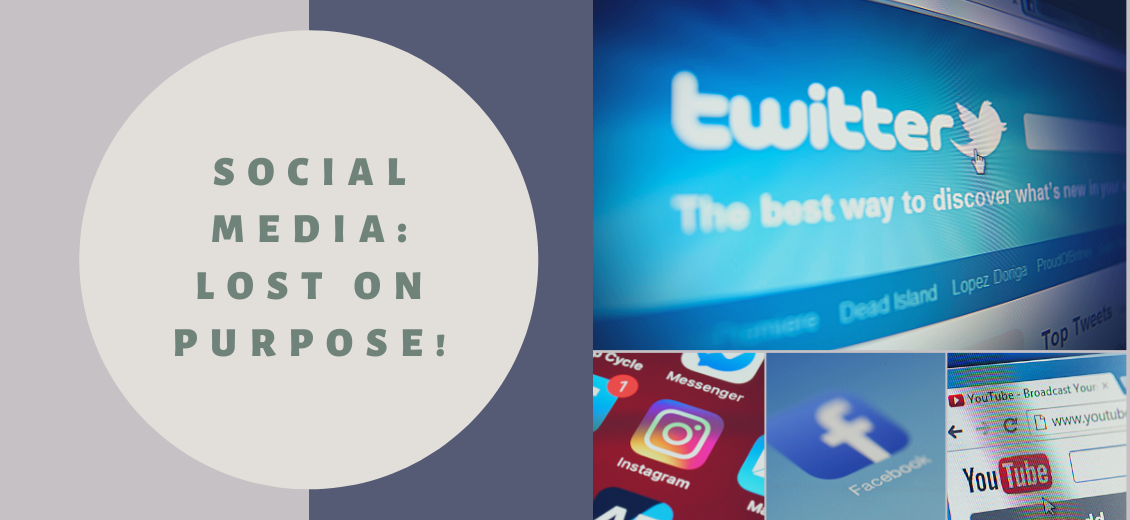 Jack Dorsey, the CEO and co-founder of Twitter, resigned and announced Parag Agarwal to be the new CEO of the microblogging site. Jack informed the world through a tweet that he wanted Twitter to be not influenced by its founders. The censorship policies of Twitter under him are considered the main reason behind his resignation.
Earlier this year, Twitter permanently suspended the account of former American President Donald Trump after his supporters attacked and caused the US Capitol riot on 6th January 2020. Donald Trump got accused of inciting the public to do this through his speech, although he got acquitted later. Two inciting tweets done by Trump post the riots had led to the suspension of his Twitter account.
Censorship on a platform that advocates diversity of people, perspectives, ideas, and information faced criticism over the internet. The practice is considered undemocratic, hindering freedom of speech. With the backdrop of Jack's resignation, let us find out how social media is impacting political discourse!
Social Media and Politics
The communication happening through social media has significant political bearings in democracies like India. When traditional media is thought to have surrendered before the ruling government, social media emerged as a platform that enabled the public to voice their opinion. In a way, social media gave the public the power that they never had before. They could hold authorities accountable, report injustice, and support the cause they believed in, through social media.
Social Media Became a Primary Source of News
Two decades back, newspapers, television or radio were the primary mediums to fill us in with information. The authenticity of the news is crucial for these channels because it affects readership, viewership and the number of listeners. But today, our day starts with scrolling through social media on our phones. It has evolved into the most extensively used source of information, validation and knowledge for many of us. Social media sometimes outruns media houses too.
Excessive Information Leads to Bias
There are a lot of youtube channels, news portals, trends, push notifications feeding us with information. Many of these channels, driven to make money, present click bait or disseminate old or outdated pieces of information in the name of breaking news. The need to authenticate the news gets lost in the overwhelming pool of news because of cognitive bias. The brain stops processing information effectively due to overload, and people tend to share content that is low on credibility and quality.
Confirmation Bias
Social media algorithms and search engines observe users' behaviour and present relevant and engaging content. These are advertising tools to generate better revenue. They end up reinforcing the confirmation bias of the people who cling to their deeply held beliefs inside a filter bubble. Isolation from other perspectives makes people vulnerable to polarisation affecting political outcomes.
Misinformation and Manipulation
Social Media has reached every nook and corner of the world, basically to wherever a mobile internet connection is accessible. The easy use of social media has transformed the way humans now communicate and connect. Social media has become ubiquitous because of the affordability of mobiles and network connections. Anyone can be a part of social media anonymously. Universal and easy accessibility of social media makes it a carrier of misinformation and manipulation that can spread rapidly. The anonymity creates low accountability and lets users spread misinformation without any real consequences.
Fake News
Democracies are full of diversity. Language, religion, culture, ethnicity, community are several distinguished factors attributed to this diversity. Diverse groups have different interests. They put pressure on the government to form policies favouring them. Policymakers always try to strike a balance between all these interest groups. Unauthenticated fake news circulated on social media propels society to lose its balance and disturbs communal harmony.
Echo Chambers
People follow their friends, family and colleagues on social media. The social bias used during selecting who to follow, influences the information they see. People usually prefer information forwarded by their social circle. This practice results in the creation of echo chambers. These chambers fall prey to manipulation very easily and can also cause extremism.
Disinformation and Propaganda Politics
Distortion of facts, using partial truths while changing the context to solve and manipulate a purpose, is disinformation. Increased disinformation on social media strengthens propaganda politics, gives rise to radicalism. The digital age is seeing an exponential increase in the usage of these tools to gain power. For example, reports were out in the media about personal data usage of the public to influence electoral outcomes.
All these factors associated with the use of social media harm society and hamper the political system. Social media giants like Facebook, Twitter, Instagram are finding ways to regulate online content to stop these channels enabling jingoism or radicalism causing violence, bloodshed and fear in society. Also, authenticity and accountability of social media users is a must to protect democracy.
Social media has direct implications for the political system. It can affect public mandate negatively but it can also help gather necessary support and momentum from people to bring real change on the ground and thus ensure good governance. It offers transparency, accountability, inclusiveness, makes democracy participatory and thus strengthens it. Using social media on several occasions has enhanced the efficacy and efficiency of leadership as well.
Social Media During a Crisis
The relief that social media provided us with while fighting the Covid pandemic is immeasurable. Dealing with an invisible enemy that rendered many of us alone, away from our loved ones, would not have been possible if it were not for social media. In an uncertain situation, the government used social media to communicate with the public and reach out to people in need.
A Tool to Gather Momentum
Social Media has been instrumental in bringing people and their representatives close. The communication barriers that did not allow people to interact with the leaders have reduced significantly because of social media. Politicians are reaching out to their supporters on social media. They are making sure to keep the public in the loop through their engagements and posts, tweets based on the policies that they implement. Social media campaigns to encourage the Swachh Bharat Mission are incredible examples of a visible behaviour change in public.
Bringing Awareness to the Masses
Historically, the people were never as aware as they are now about government policies. Government outreach is increasing through the effective use of social media. Different social media campaigns spread awareness among the people. For instance, under Prime Minister Kisan Samman Nidhi Yojana, farmers have been getting income support of 6000 rupees every year since December 2018. The announcements related to this yojana were regularly broadcasted through social media.
Social media is an efficient vehicle that carries a lot of information. Who runs it is therefore significant. It is necessary for the people of influence like politicians, authorities and leaders to run it with dignity and responsibility. The public at the receiving end also need to exercise caution while using social media. They can very easily get exploited and manipulated by propagandists.
Conversations, dialogues, debates flourish in a democracy. The purpose of social media is to support discussion and expression. Lack of accountability due to anonymity, technological manipulation for better revenue or propaganda compromise with the motive of social media. Leadership across the world and the people responsible for running social media should not let these platforms get reduced to a tool used by the powerful people for their own benefit. It should continue to give voice to the voiceless, or else it will lose its benign purpose.
Priyanka Todariya