Sarat Chandra Chattopadhyay: A Journey Through His Life And Works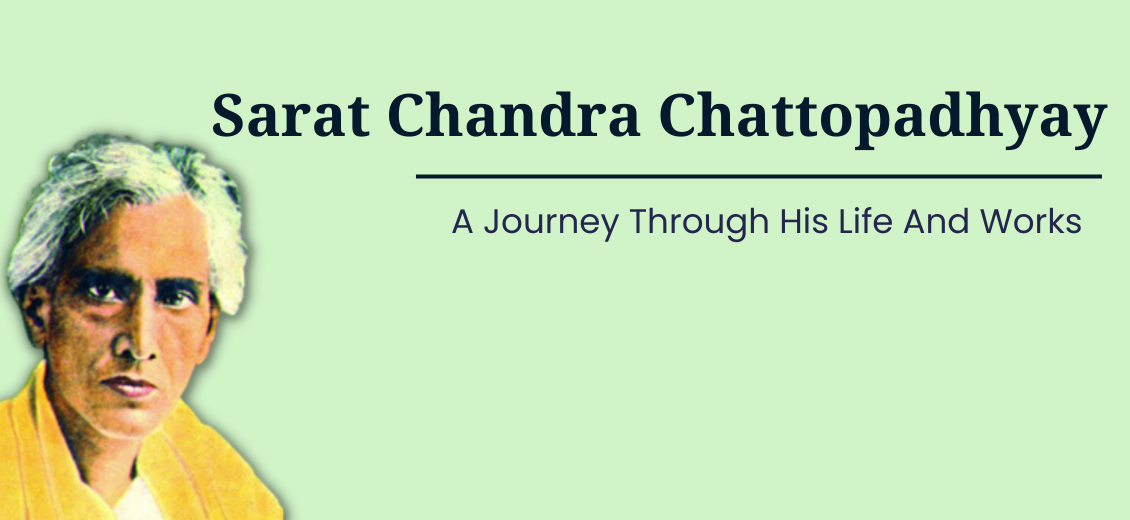 One of Bengal's most prolific and popular novelists, Sarat Chandra Chattopadhyay, was born on September 15, 1876, in Hooghly, Bengal Presidency, India. He was the child of Motilal Chattopadhyay and Bhubanmohini. He engaged himself in writing at a tender age. His earliest stories, Korel and Kashinath, are widely read even today.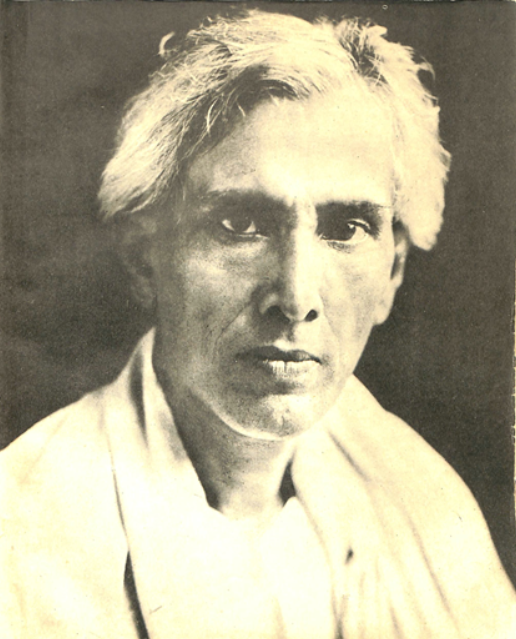 Childhood and early life
Most of his childhood was spent at his uncle's house in Bhagalpur, Bihar. Due to the irregular jobs of his father, Motilal Chattopadhyay, the family was caught in poverty. His father wrote many stories, and it was believed that Sarat's interest in writing was inherited from his father. As Sarat once remarked that he had inherited nothing except his restless spirit and a keen interest in literature from his father. His mother, Bhubanmohini, died in 1895, after which various other family members supported Sarat Chandra Chattopadhyay's family during hard times.
During his teenage years, he went head over heels for western writings of authors like Marie Corelli, Charles Dickens and Henry Wood that he went up to the extent of choosing his alias to be "St. C. Lara". He was too daring and undaunting. Unfortunately, after clearing the University entrance exam, he failed to complete his higher studies due to the miserable financial state of his family.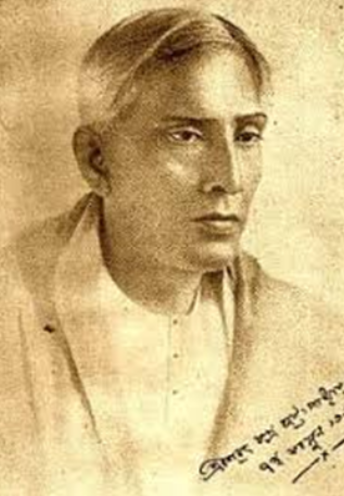 He married Shanti Devi in 1906, and the couple had a son. Sadly in 1908, both his wife and son died in the plague. He was utterly shattered by the loss of his family. Therefore, he turned to books for solace. The subjects included sociology, history, philosophy, psychology, etc. But, due to health problems in 1909, he slowed down his hunger for reading.
However, Sarat Chandra Chattopadhyay remarried Mokshada, a young widow, in 1910, whom he renamed Hiranmoyee. He also taught her to read and write. He devoted his time to reading.
Career
In 1900, he associated himself with the Banali Estate in Bihar and later worked as an assistant to the Settlement Officer in the Santhal district settlement. In 1903, he wrote his first short story titled 'Mandir' under the name of his uncle Surendranath Ganguli. He received Kuntolin Puraskar in 1904 for the same. Local magazine Bharati published his novella, 'Barodidi', under his own name. He moved to Burma in the same year and functioned as a clerk in a government office in Rangoon.
Later, he secured a permanent job in Burma Railway, particularly in the Accounts Department. While in Burma, he revised the drafts of his work that he wrote in Bhagalpur and simultaneously created new fiction works. After living there for 13 years, he returned to Howrah in 1916.
He contributed his stories to the Jamuna magazine under three names- his own, Anila Devi (his sister), and Anupama. He occupied the position of the president of the Howrah district branch of the Indian National Congress between 1921 and 1936.
He was a staunch feminist and was against the core Hindu orthodoxy. He wrote against superstition and bigotry. He was a non-believer in standard social systems. The large prevalence of patriarchy did not stop Sarat Chandra Chattopadhyay from writing about women and their suffering. His writings were quite authentic and revolutionary. The way he rejected social norms was clearly seen in his writings- 'Devdas', 'Parineeta', 'Biraj Bau' and 'Palli Samaj'. Apart from all this, the ongoing freedom movement in the country also motivated his writings. 'Pather Debi', which he wrote in 1926, was a story that revolved around a revolutionary movement operated in Burma and the Far East. 'Sesh Prashna' was his last completed novel that was based on the problems involving love, marriage, individuals, and society.
Major works
Sarat Chandra Chattopadhyay built strong female characters in his stories.
The novel 'Swami' was also a reflection of his feminism. The story describes an ambitious and bright girl named Saudamini who is doubtful about her emotions towards her husband, Ghanshyam and her lover, Narendra.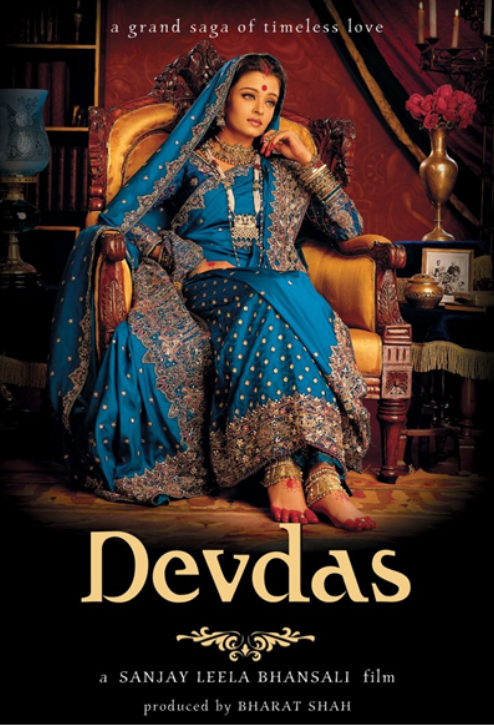 'Devdas', his most famous work, was not critically acclaimed. But, it was indeed his most remembered work. 'Devdas', published in 1917, was a love story. It was adapted more than seven times in numerous versions on the screen.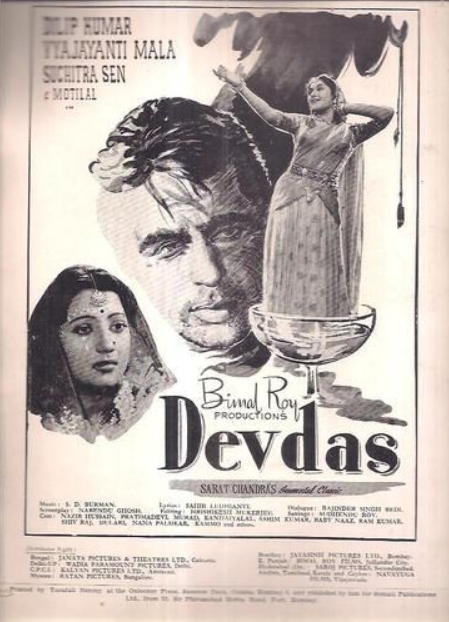 Bimal Roy's adaptation film of Devdas
In 1914, Parineeta, a Bengali language novel of social protest, explored themes of caste and religion, which were prevalent at that time.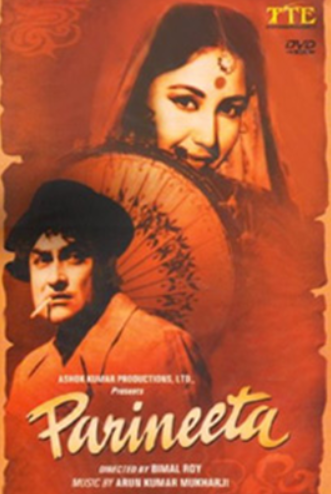 'Iti Srikanta' was a four-part novel that was published in 1916, 1918, 1927, and 1933 respectively. It is acclaimed as Sarat Chandra's 'masterpiece'. The narrator, Srikanta, is an aimless drifter in the novel. Through his dynamic characters, Sarat Chandra Chattopadhyay brought alive nineteenth-century Bengal. Society at that time was prejudice-ridden that needed to be radically changed.
'Choritrohin' which was published in 1917, was a tale of four women. They were wronged by society.
Around 50 films have been made on his works in several Indian languages. From Bengali and Hindi to Telugu, approximately 16 versions were made of the 'Devdas' novel alone. Even the movie 'Parineeta' was also made twice. The film Sabyasachi, released in 1977, was based on his work 'Pather Dabi.'
Conclusion-
Being a popular novelist and short story writer of the early 20th century, Sarat Chandra Chattopadhyay wrote more than 30 novels, novellas, and stories. He used his personal tragedies as the basis of his novels and added more personal touch to his works. The themes he used in his novels were influenced by the writings of Bankim Chandra Chatterjee. He passed away on January 16, 1938, in Kolkata from liver cancer. His works and life are still being showcased in 'Sarat Mela', an annual week-long fair that is held in late January every year in Howrah, West Bengal.
Aditi Saini