Top 5 Engineers Of India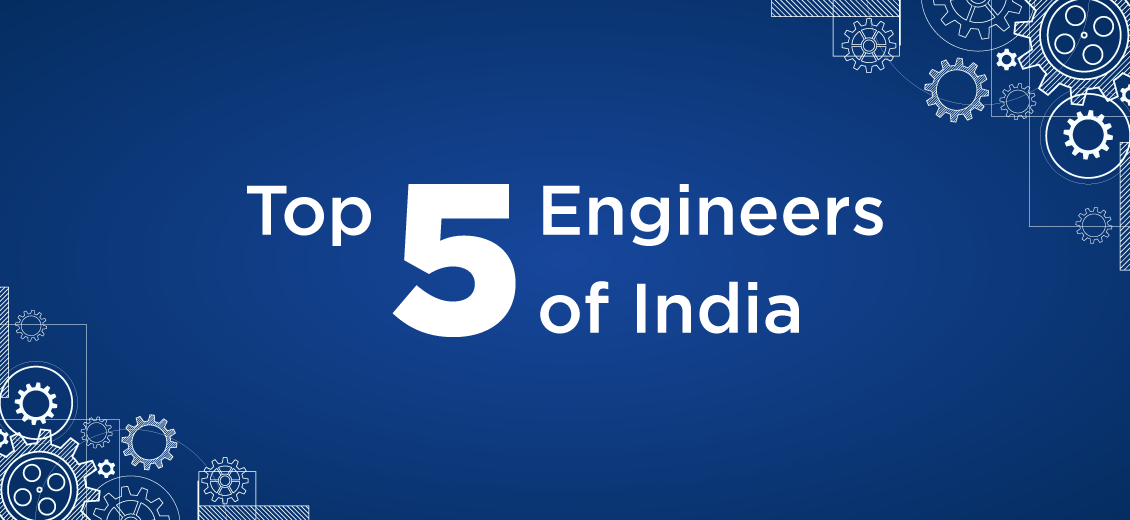 Introduction
Humanity has survived through many ages and various natural calamities and built a life for themselves on different terrains. It is a thing to be marvelled. But it often makes one wonder, what made it possible?
The answer to this is undoubtedly the constantly evolving technology. From the discovery of the wheel to aeroplanes, all were works of excellent engineering. Because of the engineers, our lives today have become hassle-free, entertaining and comfortable. They are still working to improve our lives by problem-solving and designing new gadgets, processes, and structures.
To mark the importance of engineers in nation-building and commemorate the birth anniversary of Mokshagundam Visvesvaraya, a pioneer in the field of engineering in India, India celebrates Engineer's Day every year on September 15.
This Engineer's Day, I am pleased to present a list of the top 5 Indian engineers who have made the country proud. So let's begin!
Mokshagundam Visvesvaraya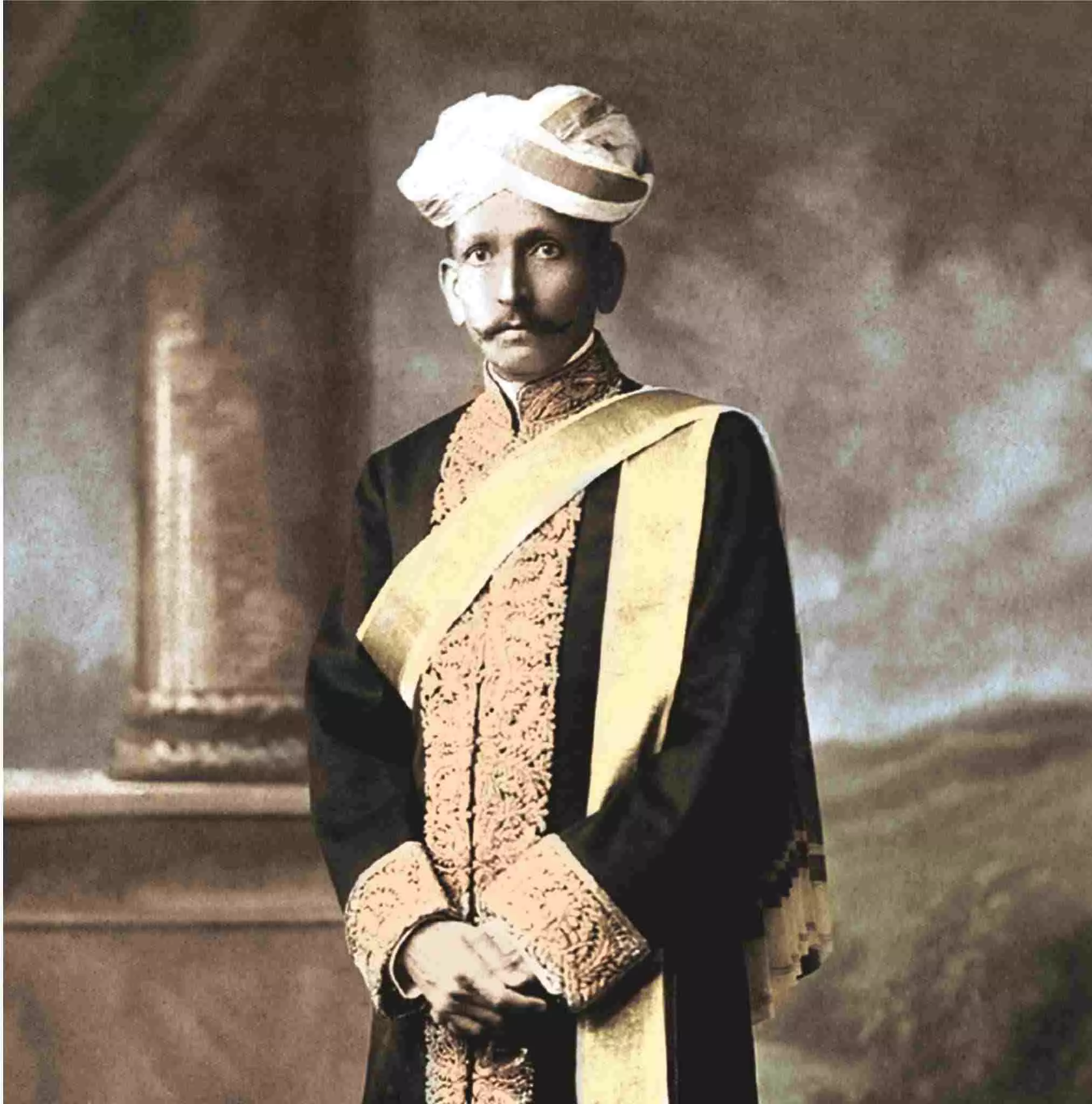 Sir M. Visvesvaraya was one of the most prominent builders of India. He was famous for his dedication, honesty and integrity. He was the builder of India, specifically dams and water systems that not only improved irrigation but also saved many people from floods. He was the chief engineer behind the construction of the Krishna Raja Sagara dam in Mysore, the largest in Asia at the time. He is known as the first engineer of India.
Early Life
M. Visvesvaraya was born on 15 September 1860 in Muddenahalli village in Karnataka. His father was a prominent Sanskrit scholar of his time. He enrolled in Central College in Bangalore and studied diligently. Despite his difficulties, he was a good student who earned his Bachelor of Arts in 1881. He graduated as an engineer and joined the Bombay Public Works Department (PWD) (now Mumbai). His ability, sincerity, and hard work were recognised, and he was later invited to join the Indian Irrigation Commission. Implementing an irrigation system in the
Deccan Area was a significant challenge. He successfully implemented a complex irrigation system in the Deccan region.
Visvesvaraya was appointed as a special consultant engineer to make Hyderabad flood-proof during the decade of the 1900s. His ingenious engineering work saved Visakhapatnam's port from sea erosion. In 1912 Maharaja of Mysore appointed him as Diwan. He transformed the state into a "model state." He was known as the "Father of Modern Mysore" because of his numerous industrial, economic, and social projects. In 1924, he was the chief engineer for the construction of the Krishna Raja Sagara Lake and dam across the Kaveri River in the Mandya district of Karnataka, near Mysore.
Major Work
He is best known for his contribution to the construction of the Krishna Raja Sagara Lake and dam in 1924. This dam became not only the primary source of water for irrigation in the surrounding areas but also the primary source of drinking water for several cities.
NR Narayan Murthy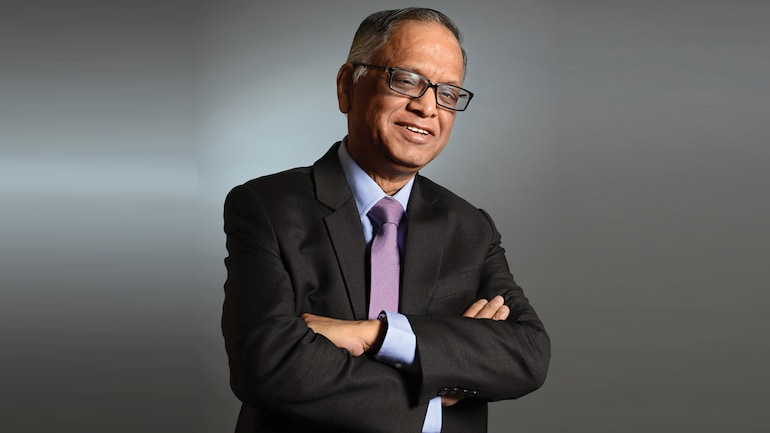 One of the brilliant minds behind the founding of the Indian multinational corporation Infosys Ltd., N. R. Narayana Murthy, is an industrialist counted amongst the greatest Indian industrialists of contemporary time. Infosys is a major IT company which provides business consulting, information technology and outsourcing services. Murthy has played a significant role in its success.
Early Life
Murthy was born on 20 August 1946 in Sidlaghatta. Following his secondary education, he attended the National Institute of Engineering, from where he graduated in 1967 with a degree in Electrical Engineering. In 1969, he earned a master's degree from the Indian Institute of Technology in Kanpur. He moved to London after finishing his education to work for a company called SESA for three years. He excelled at designing software for air-freight management at the Charles De Gaulle terminal in Paris while working with SESA. That is when he decided to return to India and start his own business.
Career life
In 1981, armed with a Rs 10,000 loan from his wife Sudha Murty, he co-founded Infosys with six other engineers, all colleagues at Patni Computer Systems in Pune. From the year 1981- 2002, he served as the Infosys CEO. Mr Murthy created, articulated, and implemented the Global Delivery Model (GDM), which has since become the backbone of the Indian software industry. Under his leadership, Infosys became the first Indian company to be listed on a US stock exchange (NASDAQ). He's often referred to as the father of India's IT sector.
Awards and Achievements
Murthy was awarded the Padma Vibushan, India's second-highest civilian honour. (2000)
He is also the first Indian winner of Ernst and Young's World Entrepreneur of the Year award.
He has received the Légion d'honneur (Legion of Honour) from France. (2008)
Satya Nadella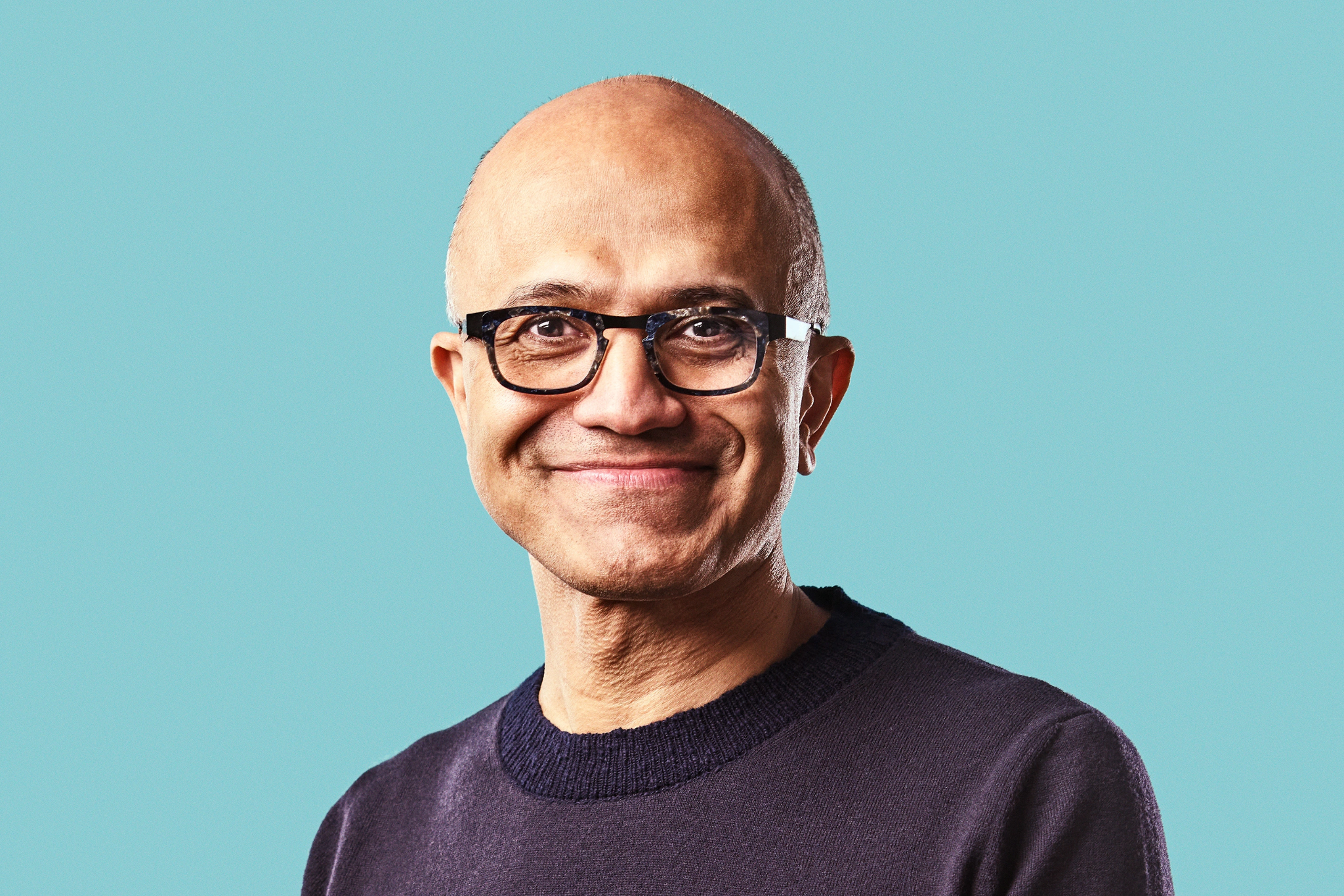 Satya Nadella is an Indian Engineer, Chairman and CEO of Microsoft. Before becoming CEO, he was executive vice president of Microsoft's cloud and enterprise group, where he was in charge of developing and running the company's computing platforms.
Early Life
Satya Nadella was born on 19 August 1967 in Hyderabad, India. His father was an IAS officer from the 1962 batch. He is an alumnus of the prestigious Hyderabad Public School. After pursuing a degree in 'Electrical Engineering' from the reputed 'Manipal Institute of Technology' in India, he moved to the United States.' He attended prestigious universities such as the 'University of Wisconsin' and the 'Booth School of Business.'
Career Life
After completing his education, Satya Nadella joined the well-known firm 'Sun Microsystems. In 1992, he joined the Silicon Valley behemoth 'Microsoft.' He quickly established himself as a leader capable of spanning a wide range of technologies and businesses to transform some of Microsoft's most important product offerings. He was one of the few employees who suggested the idea of cloud computing to the company. Eventually, the company dedicated a significant amount of time and resources to developing this technology. After working in Microsoft for 22 years, Satya Nadella was promoted to CEO of 'Microsoft'. Since he became CEO, the value of Microsoft's stock has increased by more than 150%, and it briefly surpassed Apple to become the most valuable company in December 2018.
Major work
One of Satya Nadella's most notable achievements was establishing Microsoft's 'Cloud computing' division. This division of the business contributed $16.6 billion in annual revenue in 2011 when he was only appointed to lead it. In just three years, the turnover increased significantly to around $20.6 billion.
Dr APJ Abdul Kalam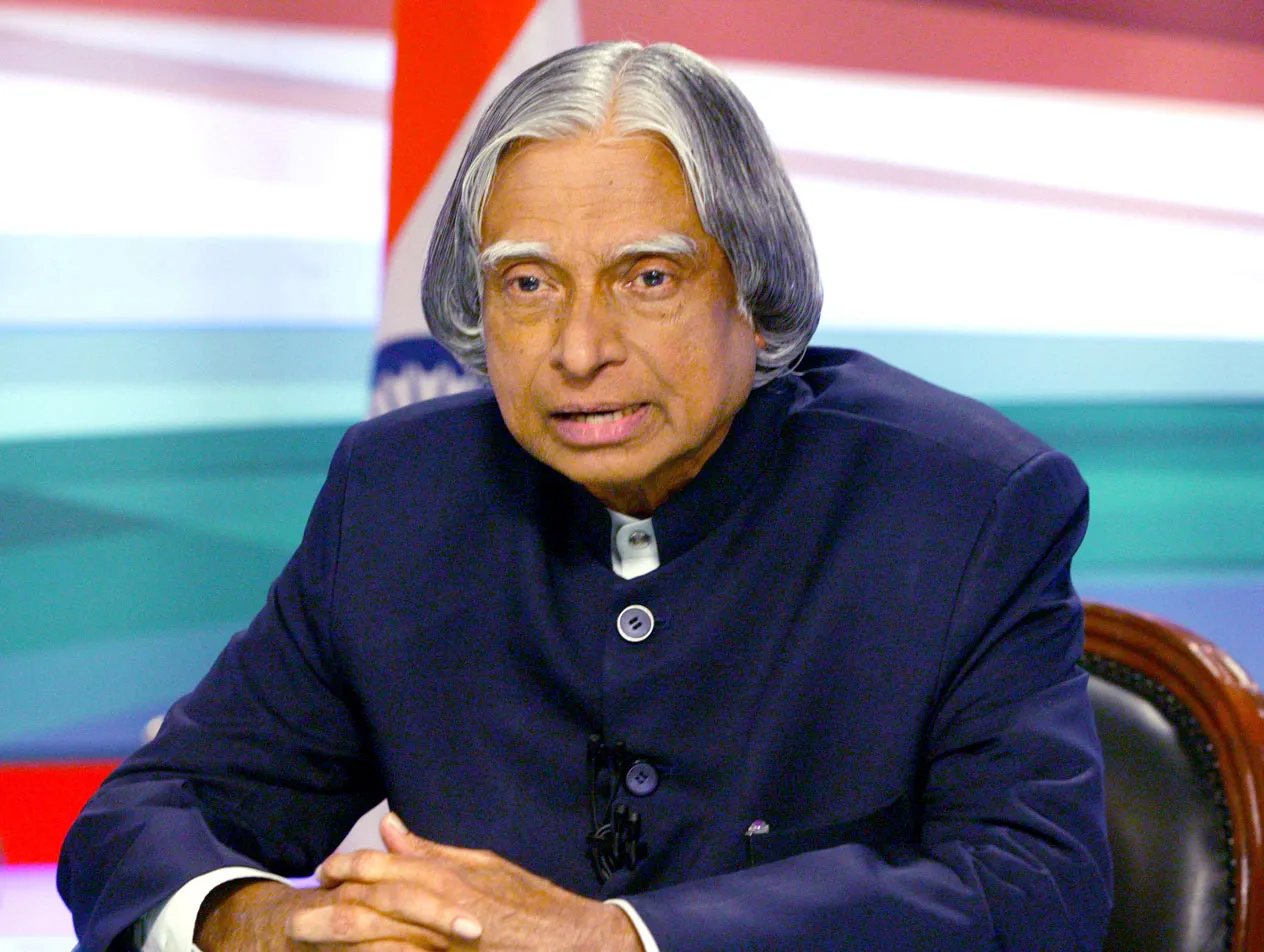 Dr APJ Abdul Kalam was an Indian aerospace scientist who also served as the 11th President of India from 2002 to 2007. He was known as the Missile Man of India. He played a vital role in India's Pokhran-II nuclear tests in 1998, establishing him as a national hero. Kalam worked for four decades as a scientist and science administrator at prestigious organisations like the Defence Research and Development Organisation (DRDO) and the Indian Space Research Organisation (ISRO) (ISRO).
Early Life
Dr APJ Abdul Kalam was born on October 15, 1931, in Rameswaram, Madras Presidency, to a poor Tamil Muslim family. He grew up in Rameswaram with his family, and the years spent there had a lot of impact on him spiritually.
He spent a lot of time studying and had a special interest in mathematics. After finishing his schooling, he joined Saint Joseph's College in Tiruchirappalli, where he graduated in science in 1954. He travelled to Madras to study Aeronautics engineering at Madras Institute of Technology, fulfilling a childhood desire.
Career as scientist
After graduation, he joined the Defence Research and Development Organisation's (DRDO) Aeronautical Development Establishment as a scientist. One of his first projects was to create a helicopter for the Indian Army. But he was not satisfied with his job at DRDO.
Kalam was then transferred to ISRO. He was the project director of India's first indigenously built and manufactured satellite launch vehicle, the SLV-III.
Over the next few years, he worked on the Polar Satellite Launch Vehicle (PSLV) and SLV-III projects, both of which were successful. He directed several other projects like Project Devil and Project Valiant, which aimed at developing ballistic missiles from the successful SLV program's technology. The project was discontinued since it was not a long-term success.
In the 1980s, the Integrated Guided Missile Development Programme (IGMDP), managed by the DRDO in collaboration with other government entities, was initiated by the Indian Ministry of Defence. Kalam was invited to manage the project. Therefore he returned to DRDO in 1983 as the Chief Executive of the IGMDP. The two missiles Agni and Prithvi were boosted under the Kalam Mission, along with other initiatives. His crucial part in India's nuclear weapons tests in 1998 solidified the country's status as a nuclear power, making him the best nuclear scientist in the country at that time.
Career as Presidency
On July 25, 2002, A.P.J. Abdul Kalam took over as India's 11th President. He stayed committed to his vision of changing India into a developed nation throughout his five-year mandate. Consequently, he spent a lot of time meeting with young people to inspire them to accomplish their best.
Achievements
The Government of India honoured Kalam with the Padma Bhushan, Padma Vibhushan, and Bharat Ratna honours. He received them in 1981, 1990, and 1997 consecutively.
Later, he was awarded the Veer Savarkar Award by the Government of India.
He was honoured with the King Charles II Medal by the Royal Society, the U.K., in 2007.
Sundar Pichai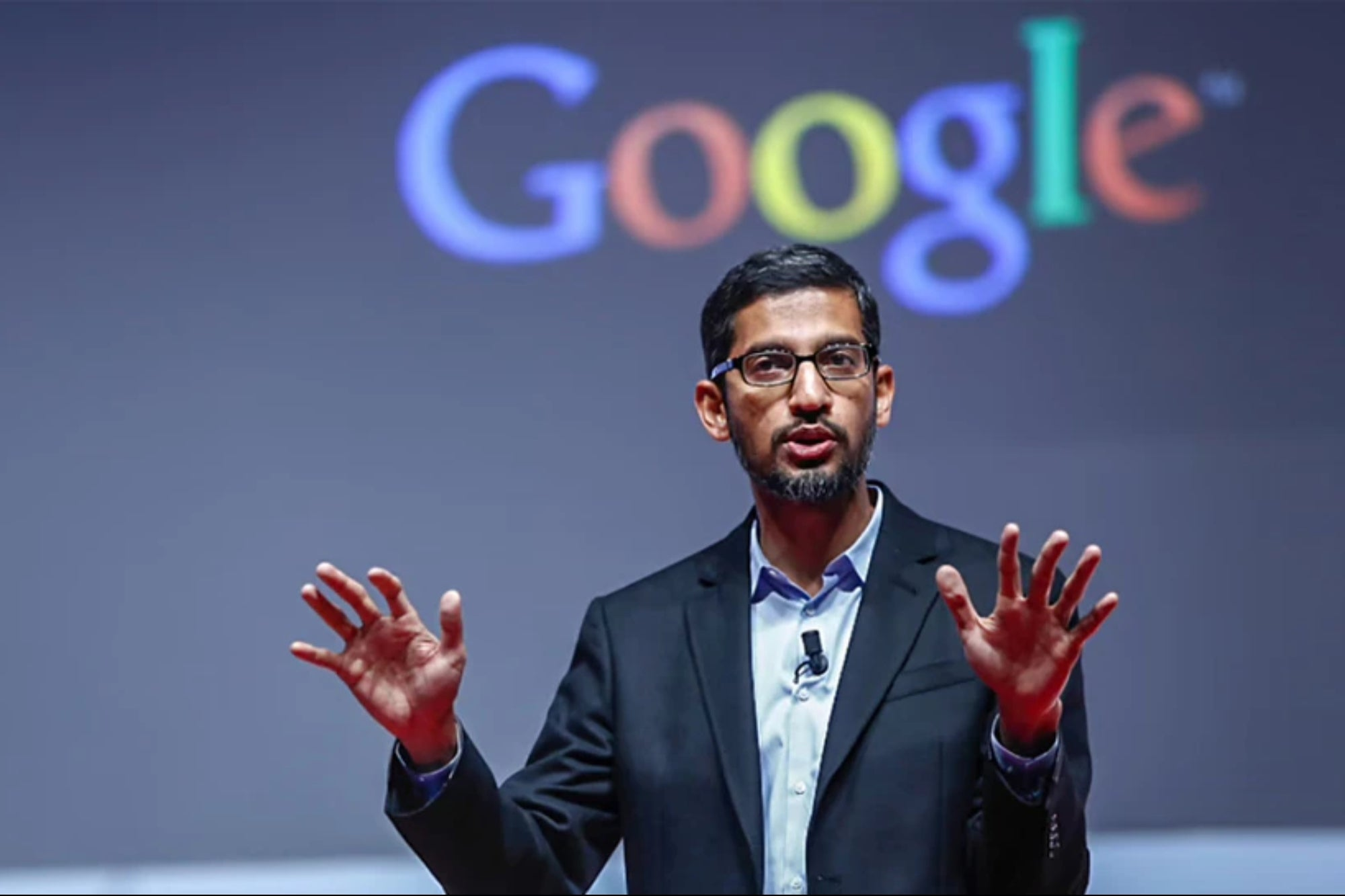 Sundar Pichai hardly needs an introduction. A computer engineer and The Chief Executive Officer (CEO) of one of the world's largest tech companies, Google. He was the driving force behind the creation of the Google Toolbar and Google Chrome. He is also a member of Magic Leap. Pichai is well-liked by his coworkers and has been named the "guy behind Google's most important products."
Early Life
Sundar Pichai was born in Madurai, Tamil Nadu, India. His mother worked as a stenographer and his father, an electrical engineer, managed a British conglomerate's components factory. He was a brilliant student who studied Metallurgical Engineering at IIT Kharagpur, after which he went to Stanford on scholarship. He initially planned to pursue a PhD in material science and become an academic. He dropped out and joined Applied Materials as an engineer and product manager. From there, he went to Wharton, earning an MBA in 2002.
Career Life
In 2004, he joined Google. He worked on Google's search toolbar which was designed to simplify search on Microsoft's Internet Explorer and Mozilla's Firefox. It was Pichai's idea that Google builds its own browser. In 2008, Google launched Chrome which became a worldwide hit in no time. Pichai was promoted to senior vice-president of Google Chrome and Google Apps in 2012 due to his outstanding performance. He also oversaw some of Google's fundamental initiatives, such as Gmail, Google Drive, and Google Maps. In 2013, Google promoted him to head of the company's mobile operating system, Android. In 2014, he was in charge of Search, Maps, and Gmail. The Co-founder, Larry Page, announced the launch of Alphabet, and Google became a subsidiary of this new company. Sundar Picha was appointed as the new CEO of Google. Under the direction of Sundar Pichai, Google has seen immense growth. In 2019, Larry Page and Sergey, founder of Google, stepped down from their Top roles at the parent company Alphabet Inc. Now Sundar Pichai is the new CEO of Alphabet.
Conclusion
Engineering is regarded as one of the most challenging educational courses in the world. It could be so because engineers have to be sound in applying scientific theories to solve practical problems. India has produced numerous engineers who have done groundbreaking work in their respective fields. There's no denying that the role of different kinds of engineers in a country's development is indispensable.
Many young people in India are either working as engineers in various sectors or seeing their future as engineers. So, with increasing numbers of engineers in the country, let us hope that we keep coming up with more of such geniuses in future as well, bringing laurels to the country.
Vijaylaxmi Pareek