Indian Nobel Laureates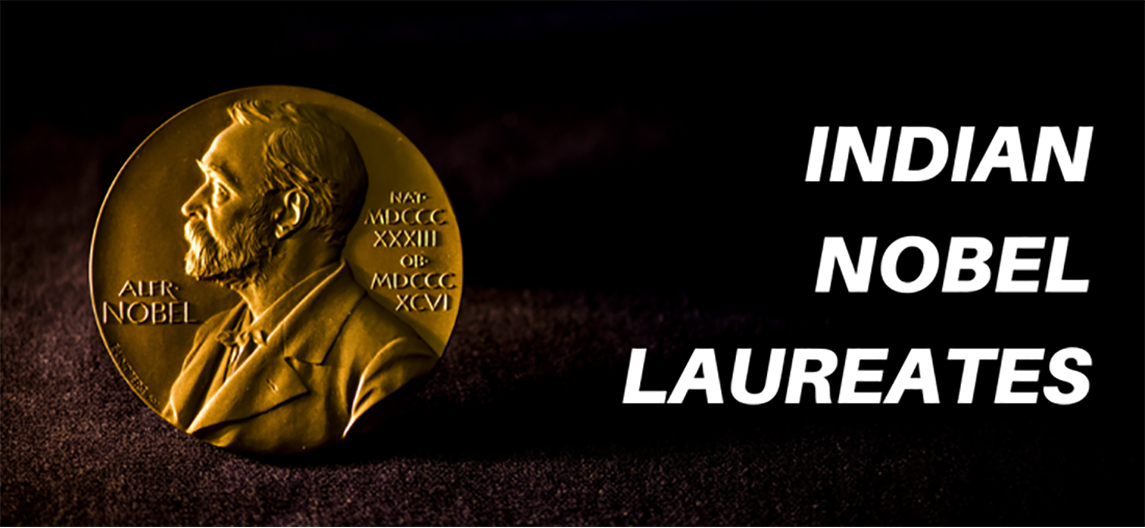 Ten Things to Know About
---
Rabindranath Tagore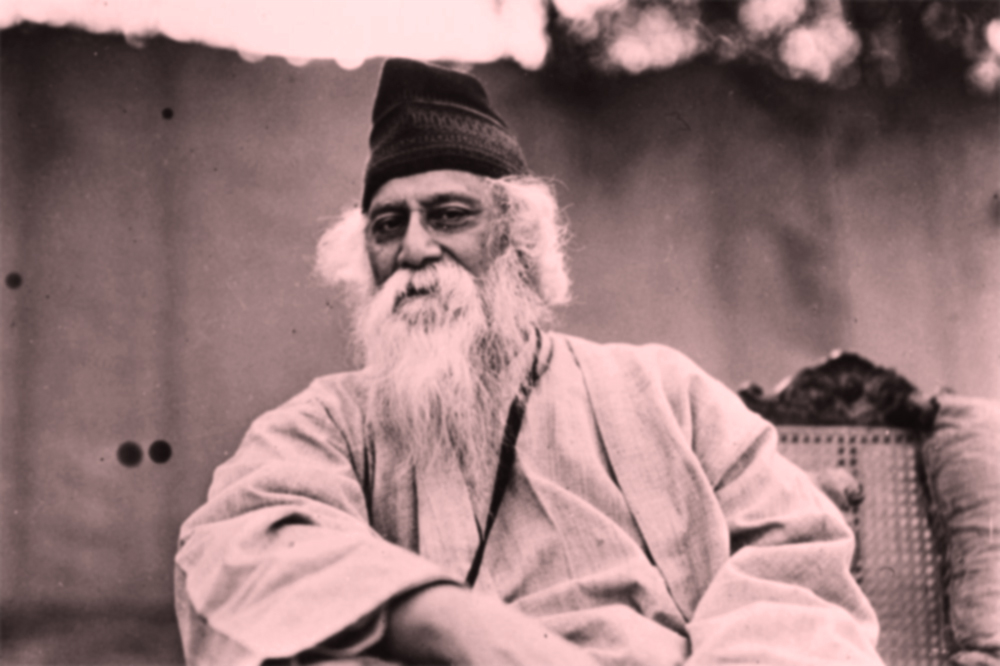 Rabindranath Tagore, or Gurudev as he was popularly known, was born in Calcutta on May 7, 1861.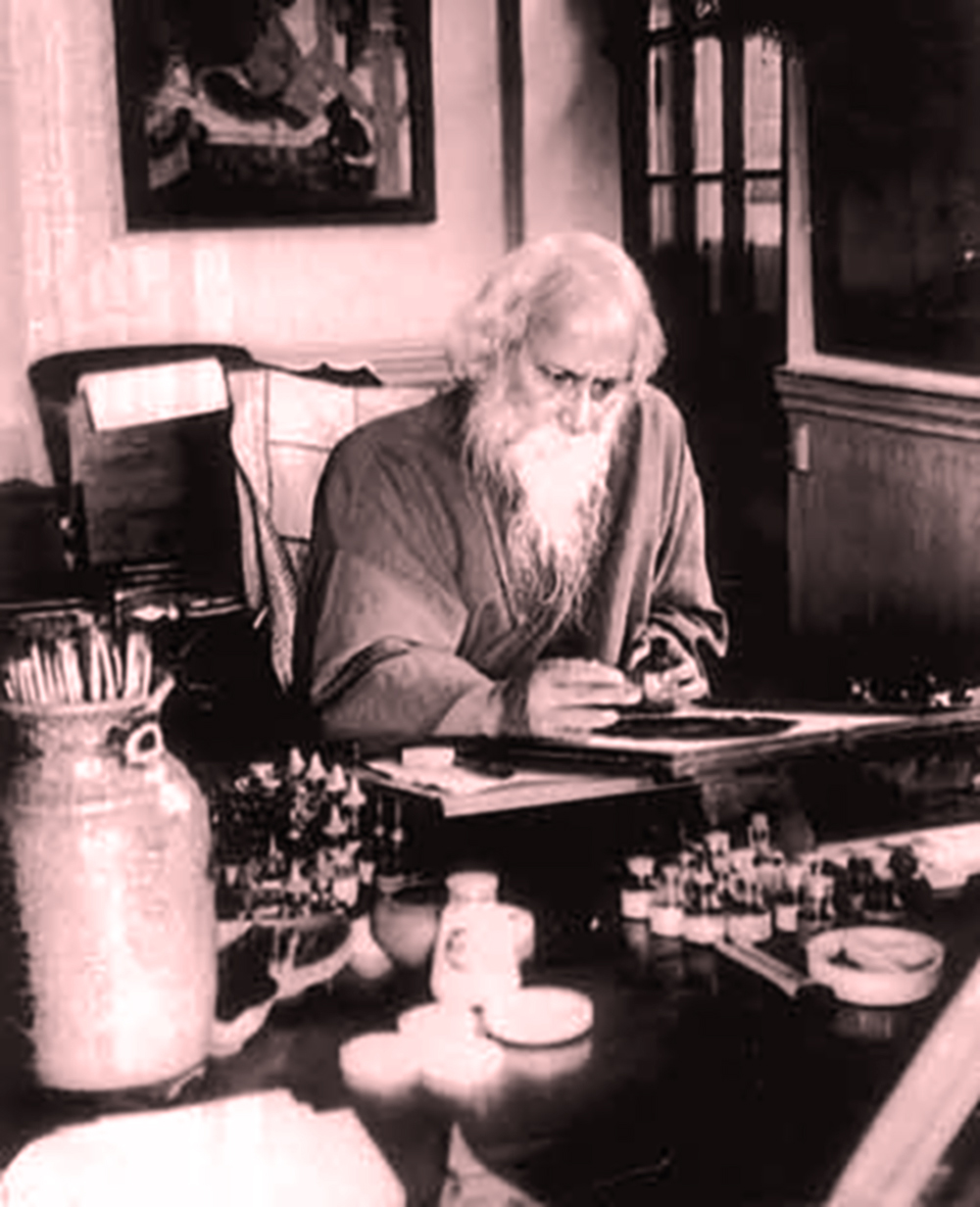 Regarded as the outstanding creative artist of modern India and hailed by W.B Yeats, Rabindranath Tagore was a Bengali poet, novelist, and painter, who was highly influential in introducing Indian culture to the west.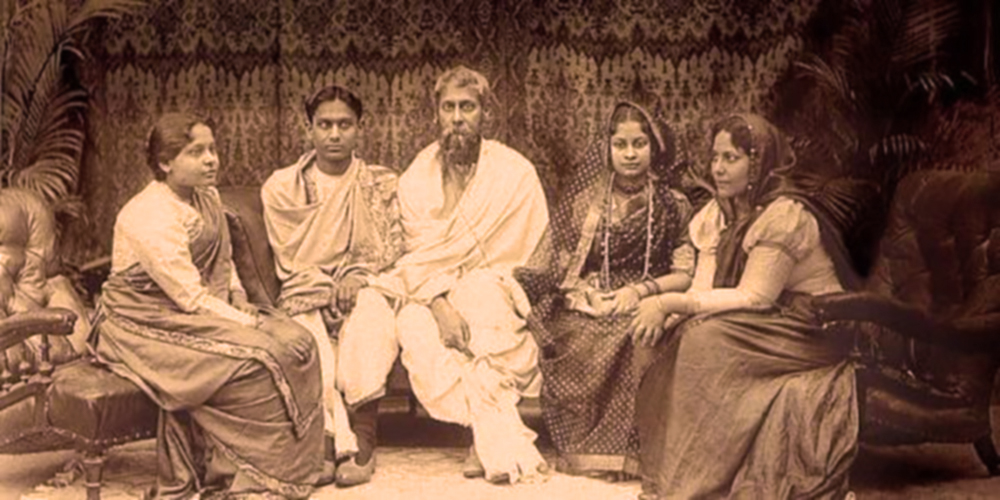 Youngest son of Debendranath Tagore, a leader of the Brahmo Samaj, Rabindranath was an exceptional literary figure. He was a renowned polymath who singlehandedly reshaped the region's literature and music.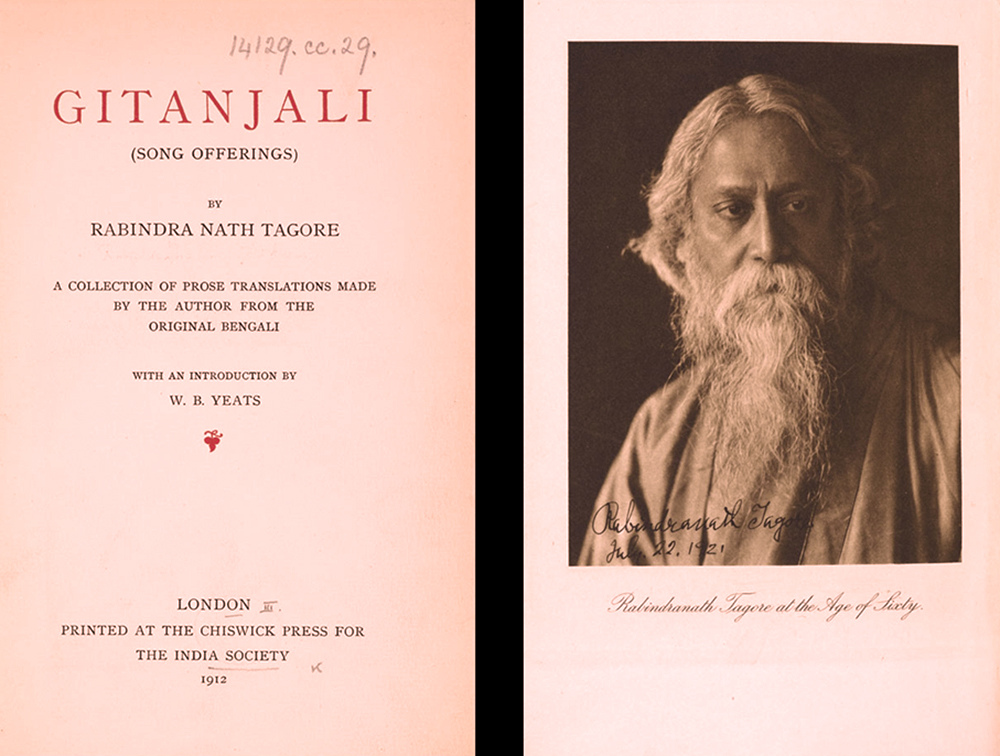 In 1913 Rabindranath Tagore was awarded the Nobel Prize in Literature "because of his profoundly sensitive, fresh and beautiful verse, by which, with consummate skill, he has made his poetic thought, expressed in his own English words, a part of the literature of the West."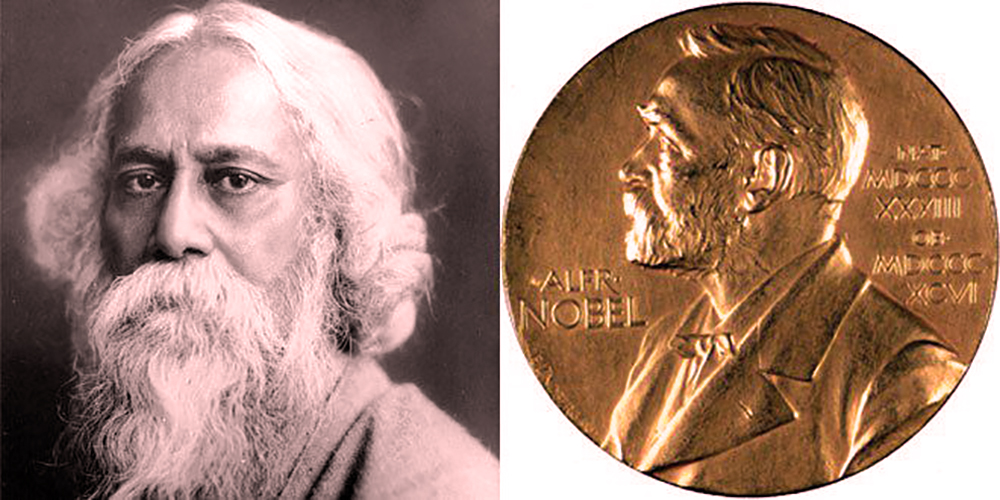 He wasn't just the first Indian to win a Nobel in fact he became the first non-westerner to do so.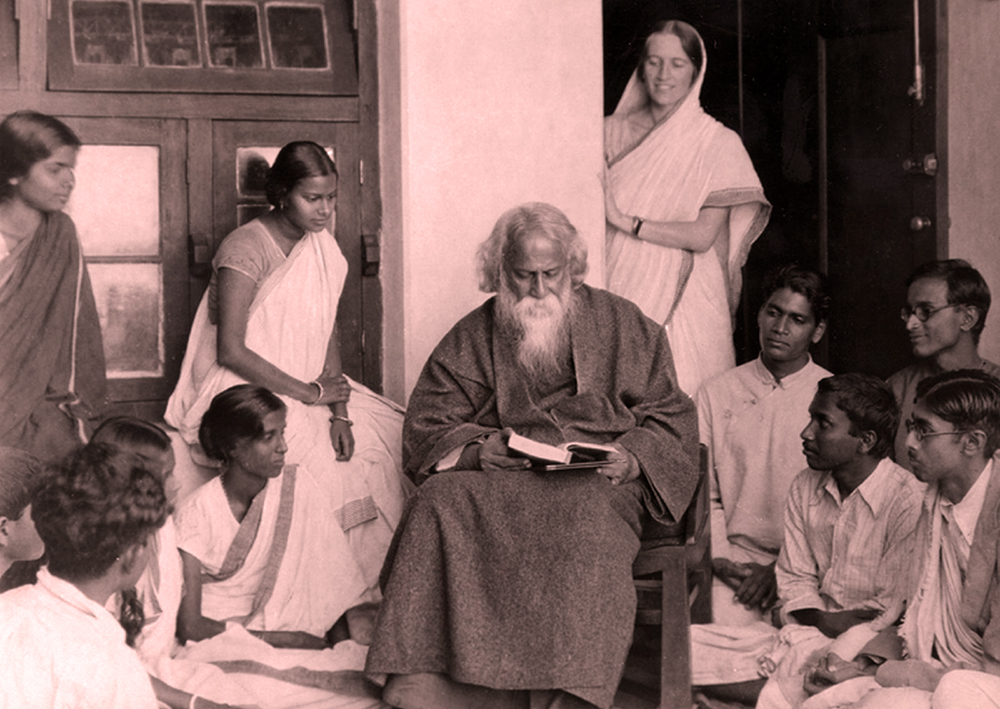 In 1915 Tagore was knighted by the British King George V. In 1919, following the Amritsar massacre of 400 Indian demonstrators by British troops, Sir Tagore renounced his Knighthood.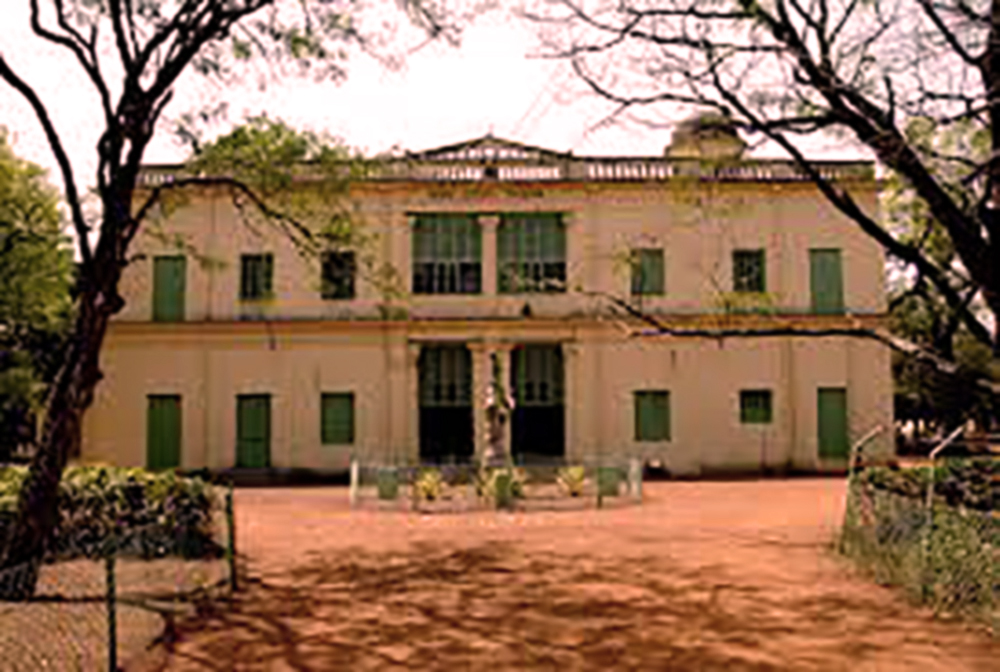 Besides all his literary achievements he was also a philosopher and educationist who in 1921 established the Vishwa-Bharati University, a university that challenged conventional education.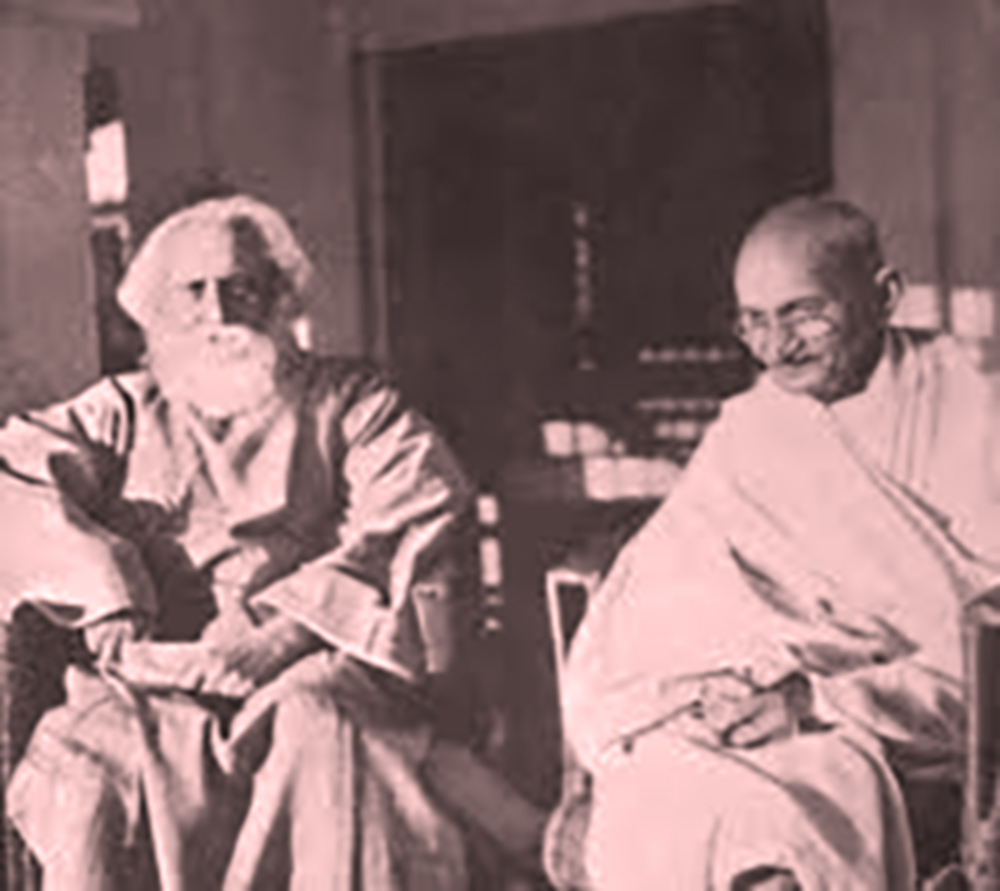 Rabindranath Tagore was good friends with Mohandas Gandhi and is said to have given him the title of Mahatma.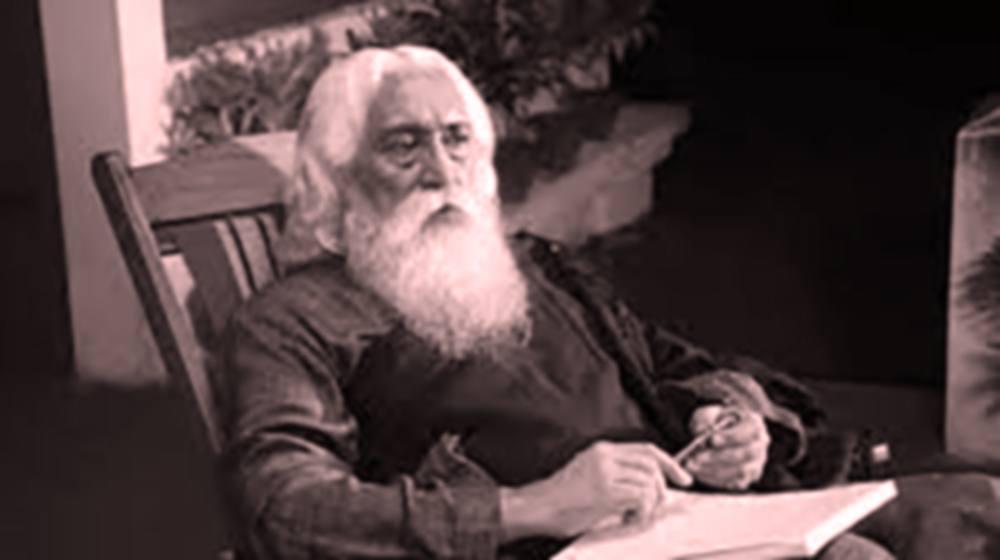 In 2004 his Nobel Prize was stolen from the safety vault of Visva-Bharati University. Later, the Swedish Academy presented two replicas of the prize, one made of gold and the other of bronze, to Visva-Bharati University.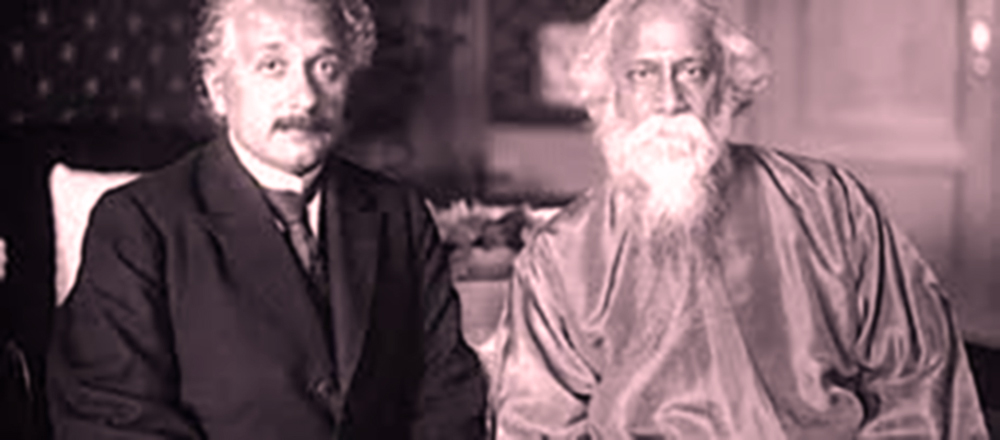 On July 14, 1930, Albert Einstein welcomed into his home on the outskirts of Berlin the Indian philosopher, musician, and Nobel laureate Rabindranath Tagore. The two proceeded to have one of the most stimulating, intellectually riveting conversations in history, exploring the age-old friction between science and religion. A book by David Gosling, Science and the Indian Tradition: When Einstein Met Tagore recounts this historic encounter.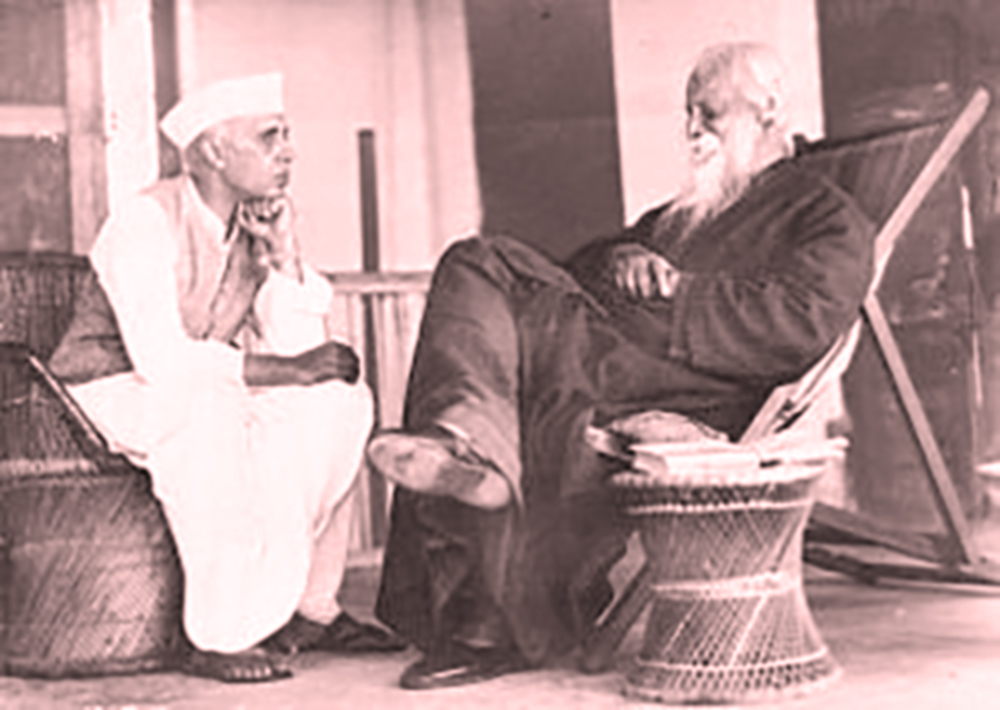 Tagore had always stressed that unity in diversity was the only possible way for India's national integration. Unity in diversity was the foundation of the Nehru policy in domestic and external affairs.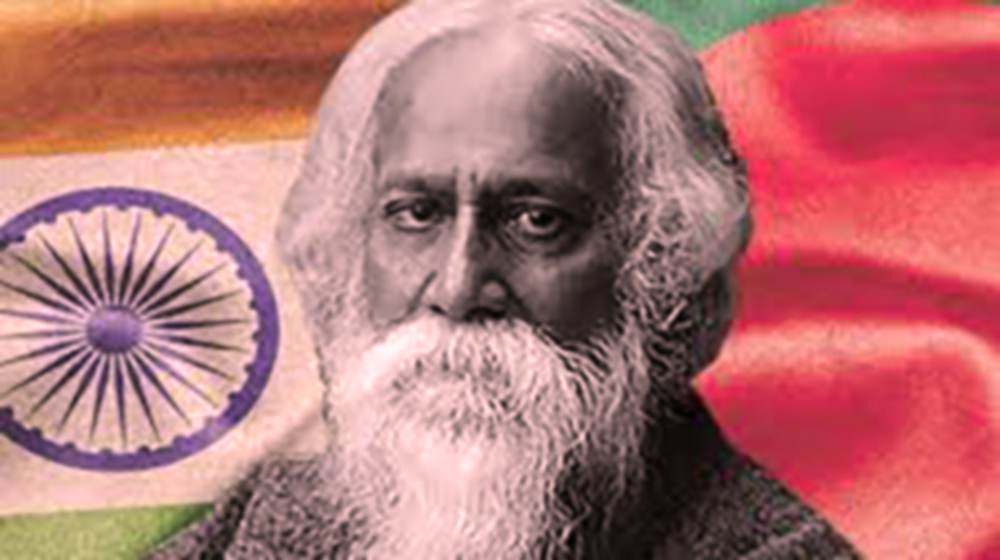 He not only gave the national anthems for two countries, India and Bangladesh, but also inspired a Ceylonese student of his, to pen and compose the national anthem of Sri Lanka!
---
C.V Raman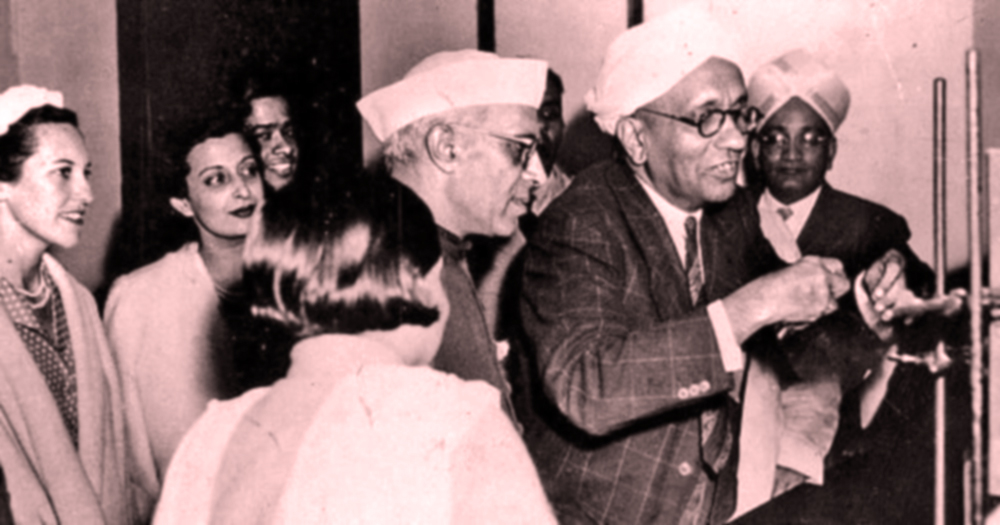 Born on 7th November 1888 at Tiruchirapalli in Tamil Nadu, Chandrashekhar Venkat Raman, popularly known as C.V Raman, went on to become a great Indian physicist.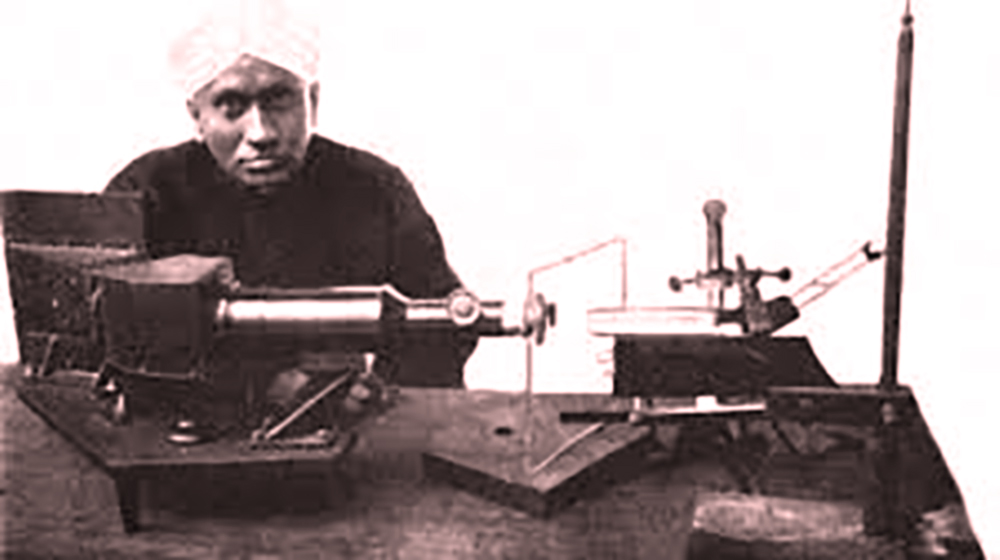 Raman's father was Chandrasekaran Ramanathan Iyer, a teacher of mathematics and physics. From a very young age, Raman was interested in science, reading the books his father had read as a student.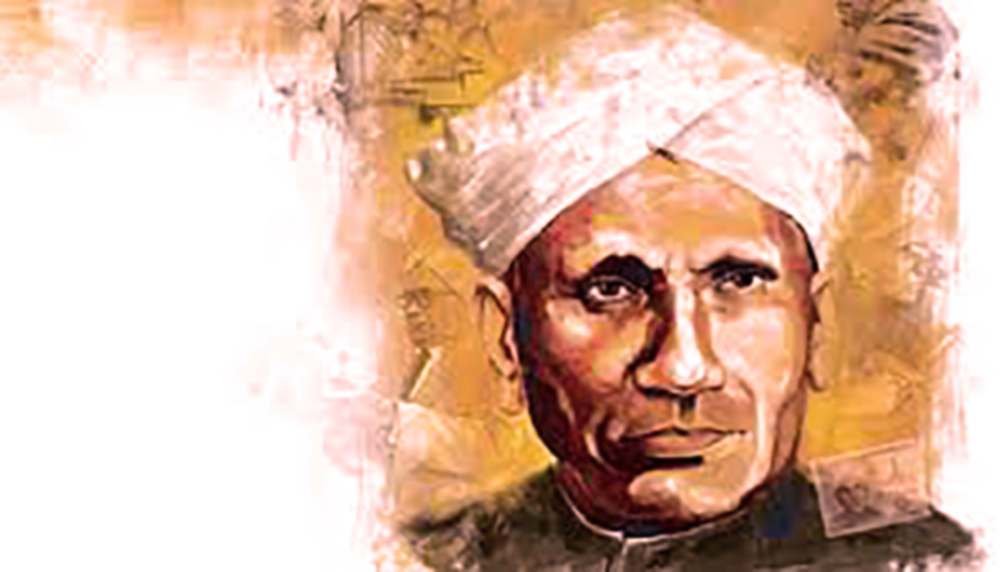 Raman was only 14 when he began his bachelor's degree in Presidency College, Madras. In November 1906, aged 18, Raman had his first academic paper published in Philosophical Magazine. The title of the paper was "Unsymmetrical diffraction-bands due to a rectangular aperture", it was about the behavior of light.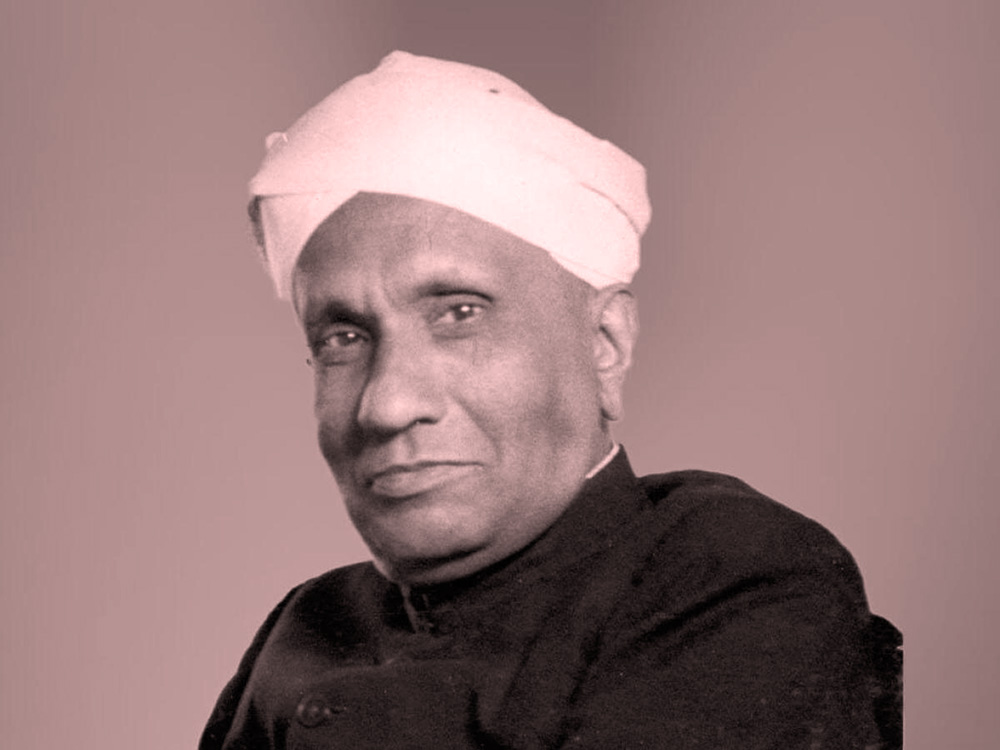 Lord Rayleigh, a British Scientist who had received the Nobel Prize in 1904 for his contributions to theoretical and experimental Physics, had believed the teenage Raman's papers were the work of a professor.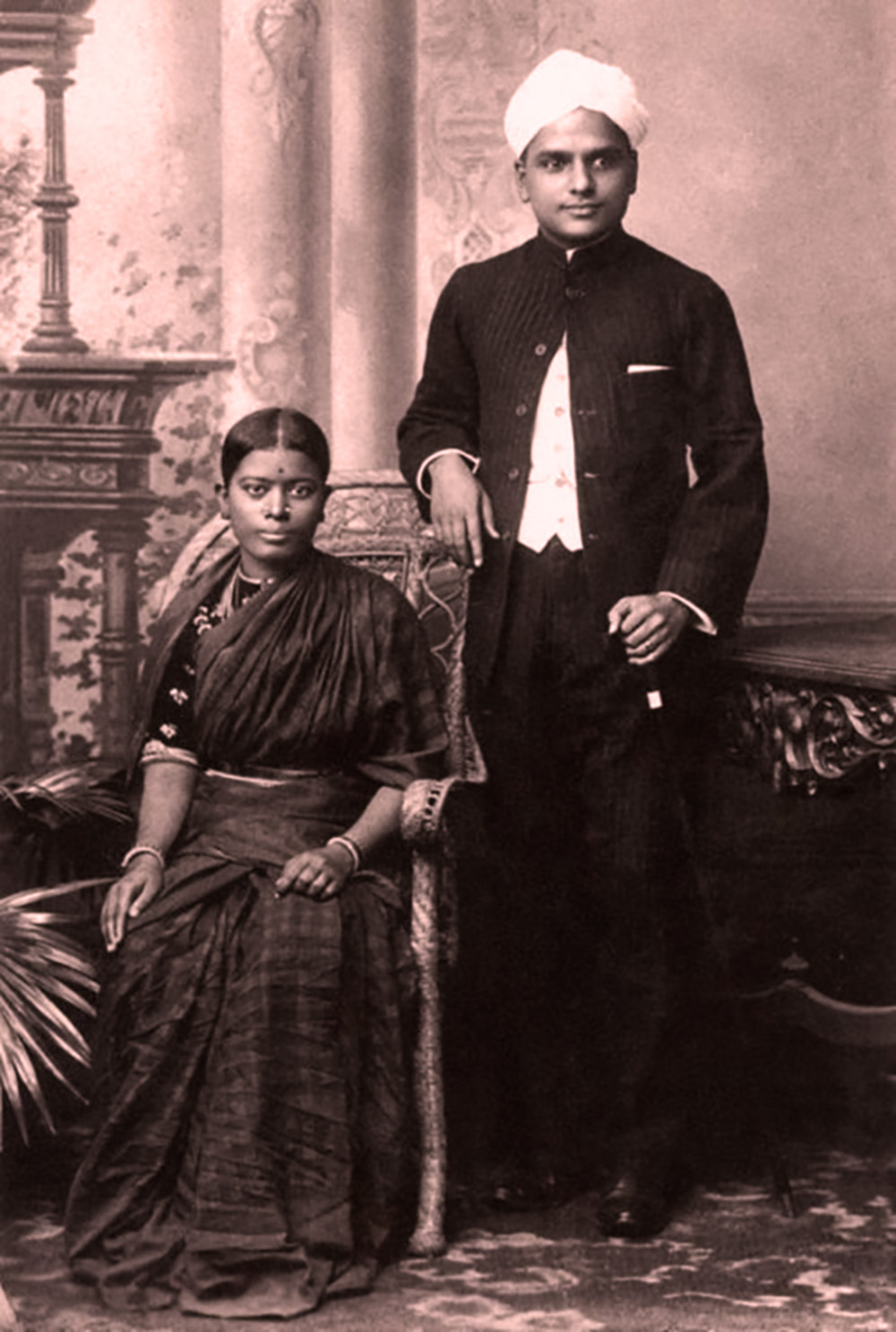 Due to the financial shortcomings of his family, Raman took the Civil Service Exam and joined the Indian Financial Service. For 10 years Raman worked as a civil servant in the Indian Finance Department in Calcutta.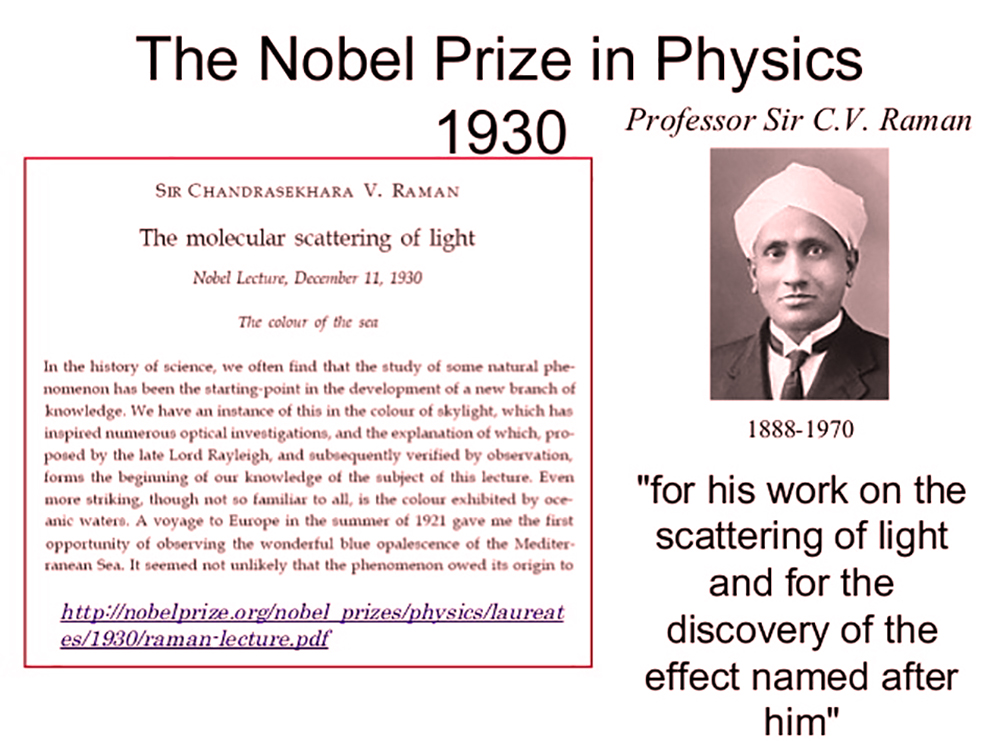 Influential in the growth of science in India, C.V Raman became the first Indian scientist to be honoured with the prestigious Nobel Award in Physics in the year 1930 "for his work on the scattering of light and for the discovery of the effect named after him."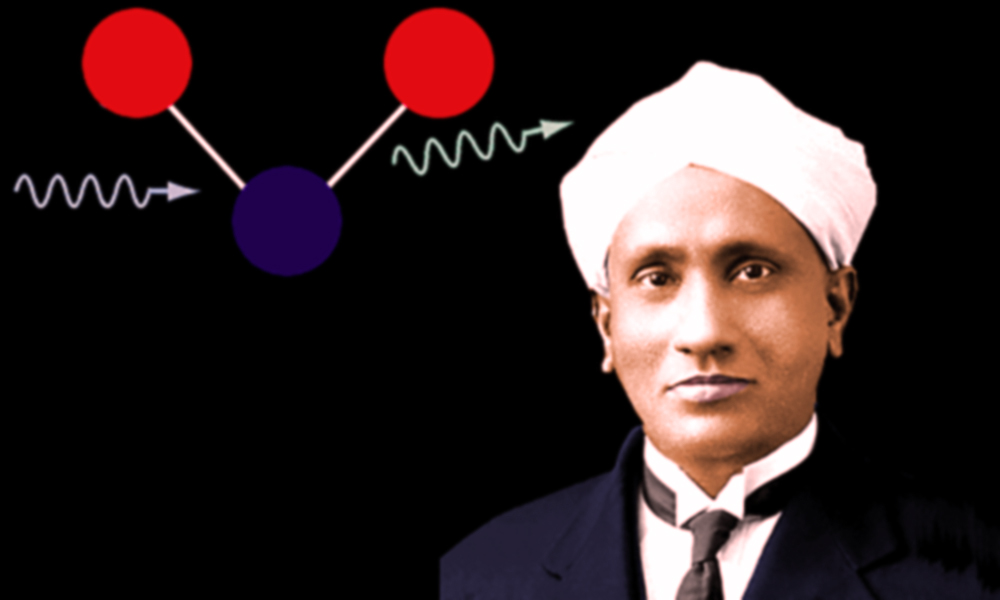 Raman discovered that when light interacts with a molecule, light can donate a small amount of energy to the molecule. As a result of this, light changes its color and the molecule vibrates. The change of color can act as a 'fingerprint' for the molecule. Raman spectroscopy relies on these fingerprints.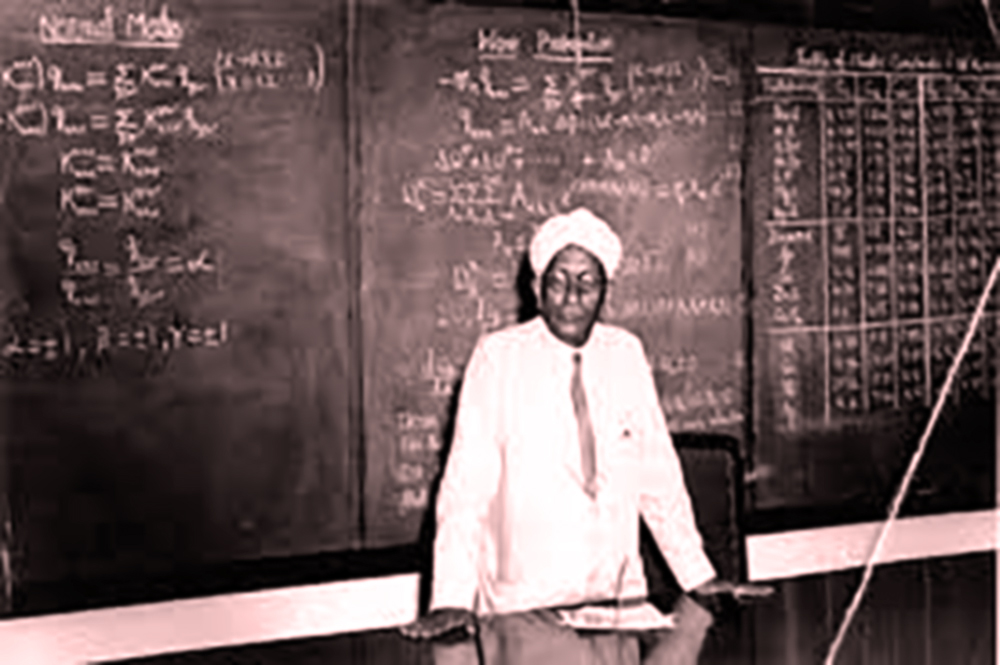 To mark the discovery of the Raman effect discovered on the 28th of February 1928, National Science Day is celebrated in India.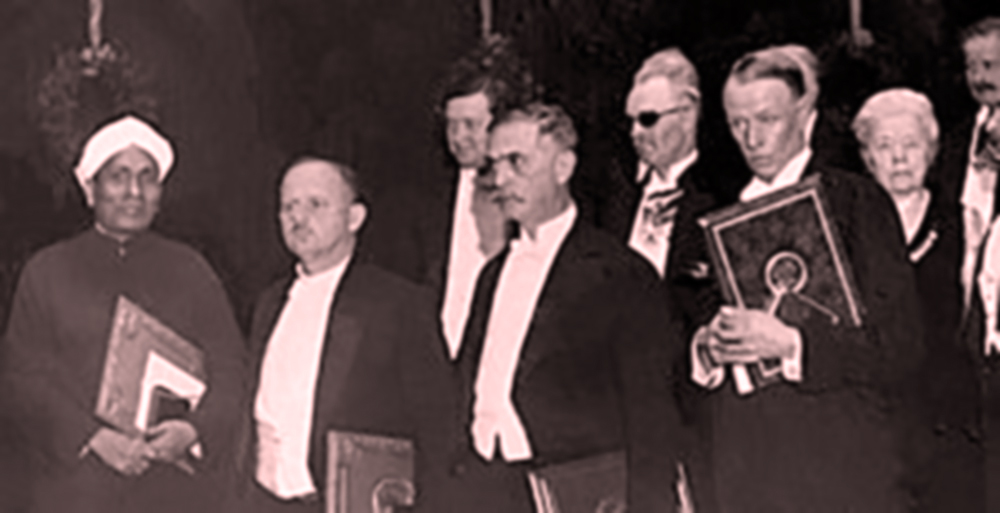 Raman was also one of the first recipients of Bharat Ratna in 1954 along with Sarvapalli Radhakrishnan and C Rajagopalachari.
---
Mother Teresa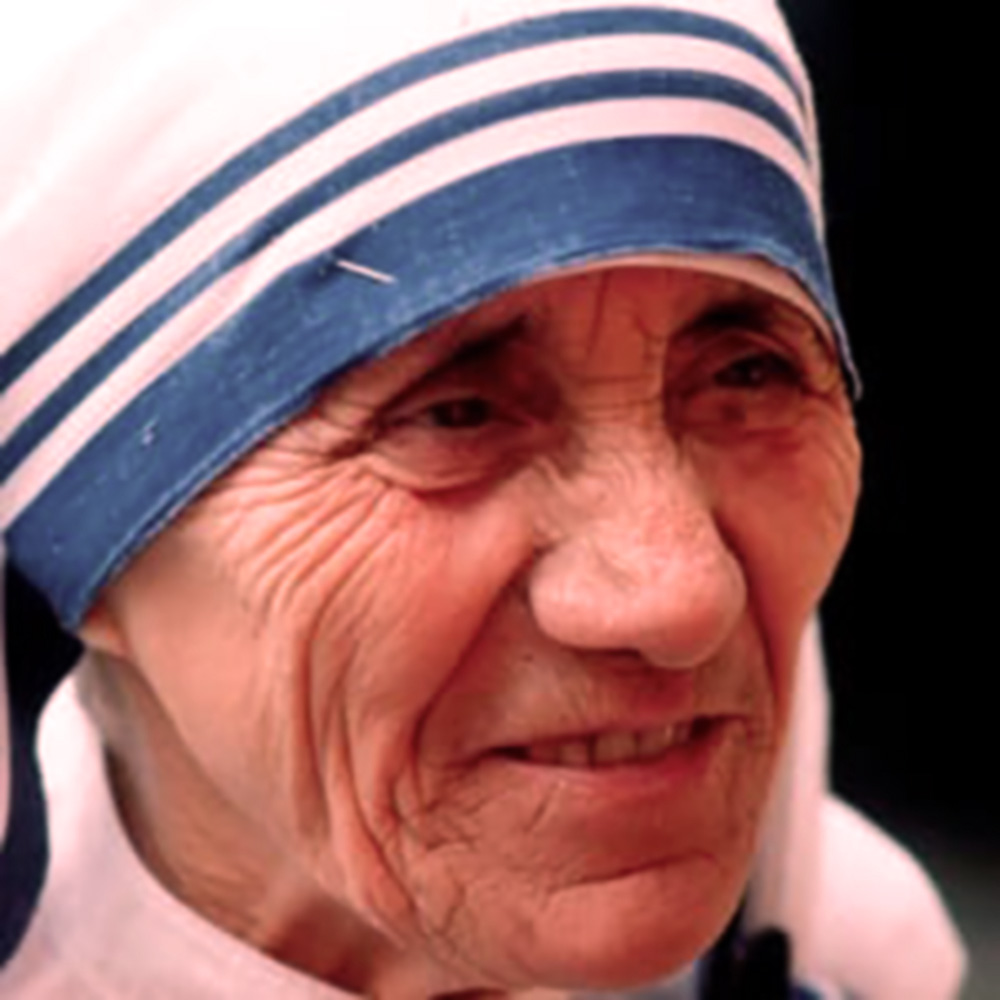 Mother Teresa, called the Saint of the Gutters, who was born and baptised as Agnes Gonxha Bojaxhiu, was one of the 20th Century's greatest humanitarians.
When Teresa was 18, she left home, to never meet her family again, and joined the Sisters of Loreto in Rathfarnham, Ireland.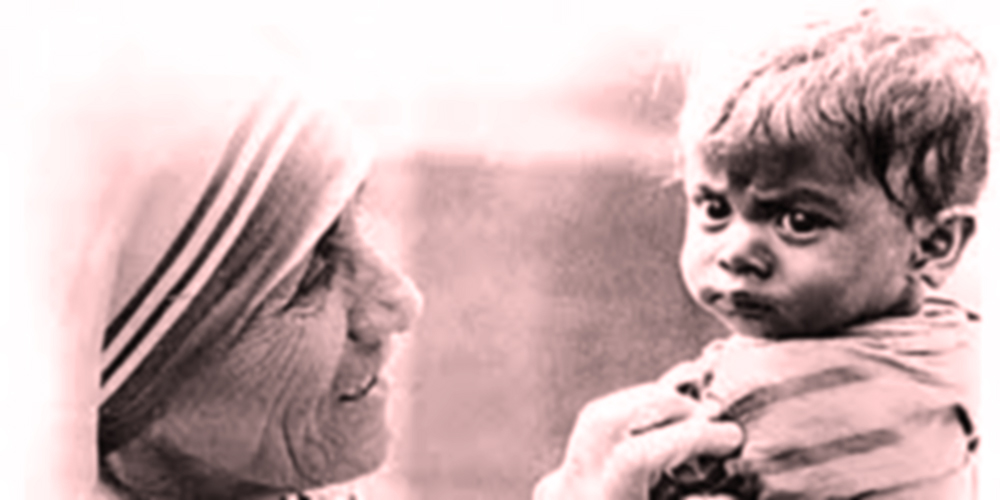 Mother Teresa initially came to India as a teacher and after 17 years of teaching, she moved into the slums to devote herself to caring for the sick and poor.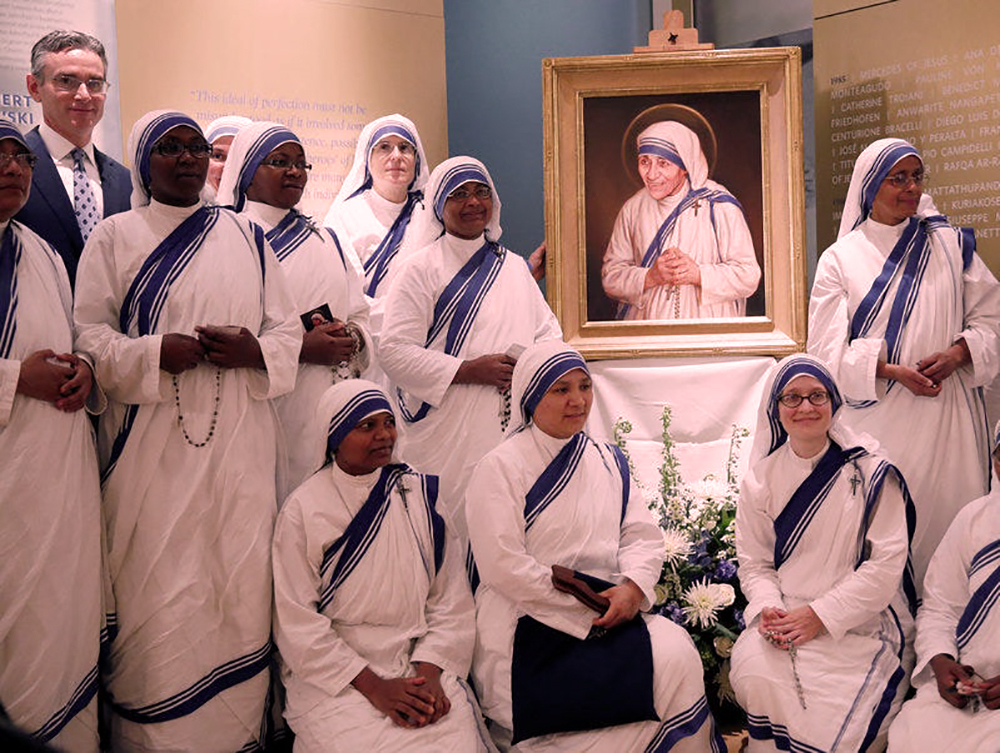 Mother Teresa founded the Order of the Missionaries of Charity, a Roman Catholic congregation of women dedicated to helping the poor and destitute of India in 1950.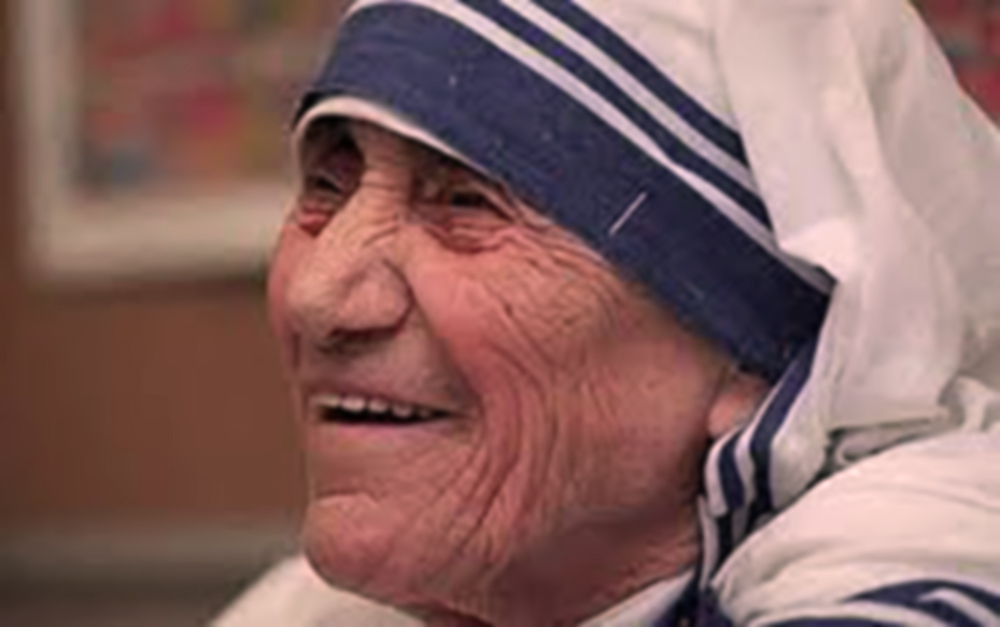 In 1952 she established Nirmal Hriday ("Place for the Pure of Heart"), a hospice where the terminally ill could die with dignity. Her Order also opened numerous centres serving the blind, the aged, and the disabled.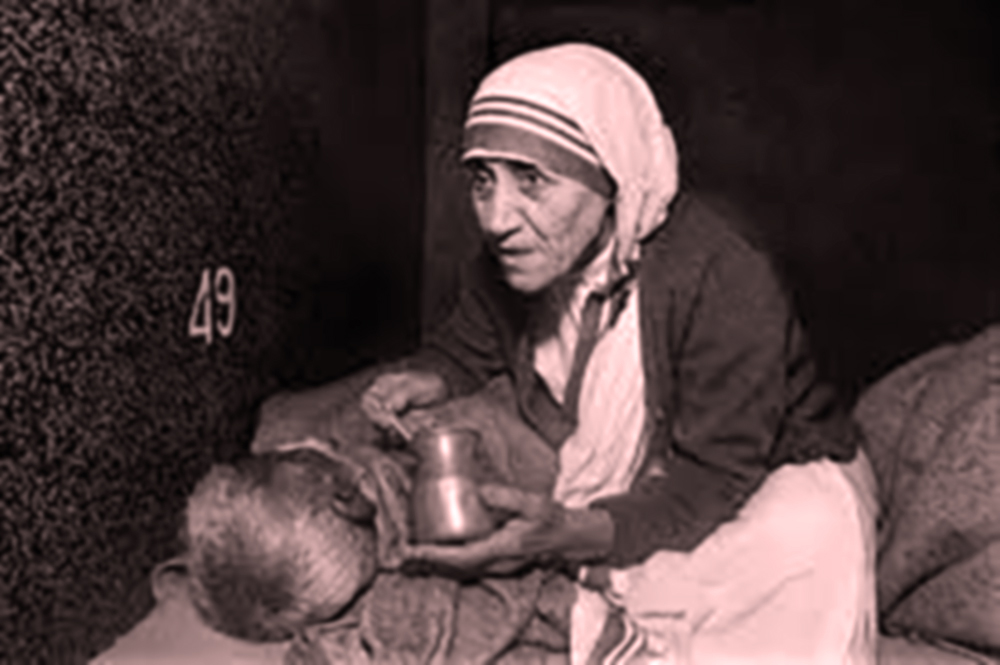 Mother Teresa created a Leprosy Fund to help educate people about the disease and established a number of mobile leper clinics in September 1957 to provide affected people with medicine and bandages close to their homes.
The 'Blessed Teresa of Calcutta' received the Nobel Peace Prize in 1979 for her work undertaken in the struggle to overcome poverty and distress in the world.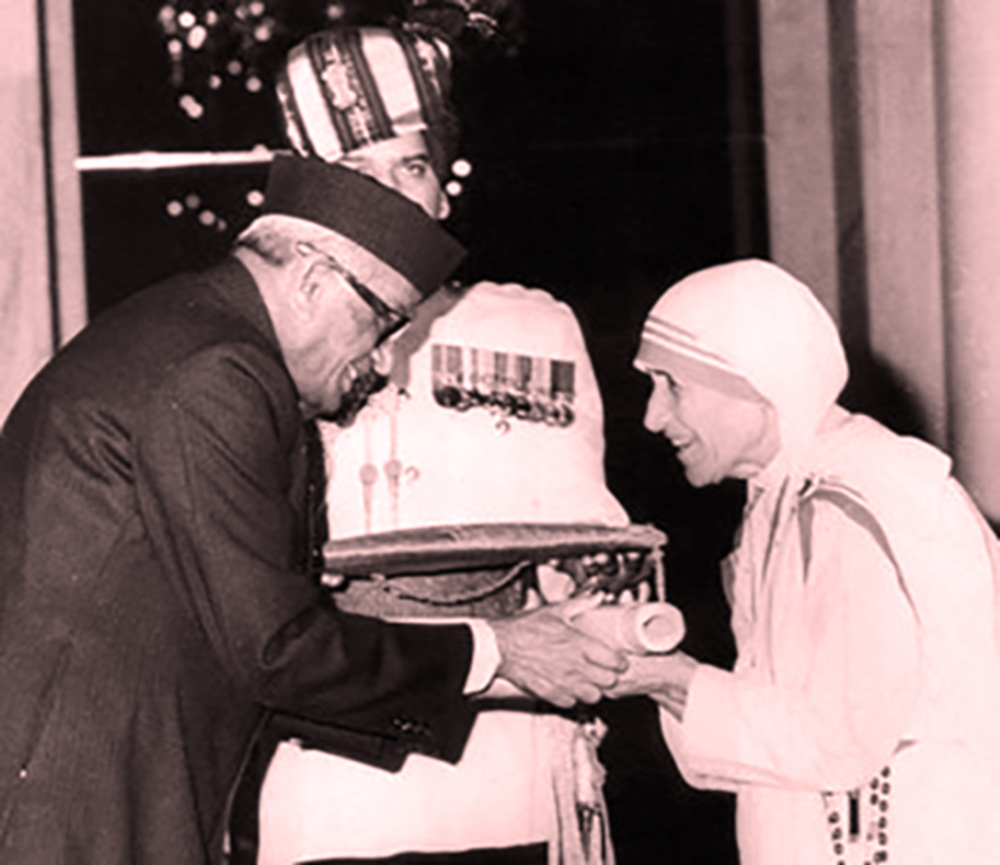 Mother Teresa was awarded India's highest civilian award, the Bharat Ratna, on January 25, 1980, for her humanitarian work.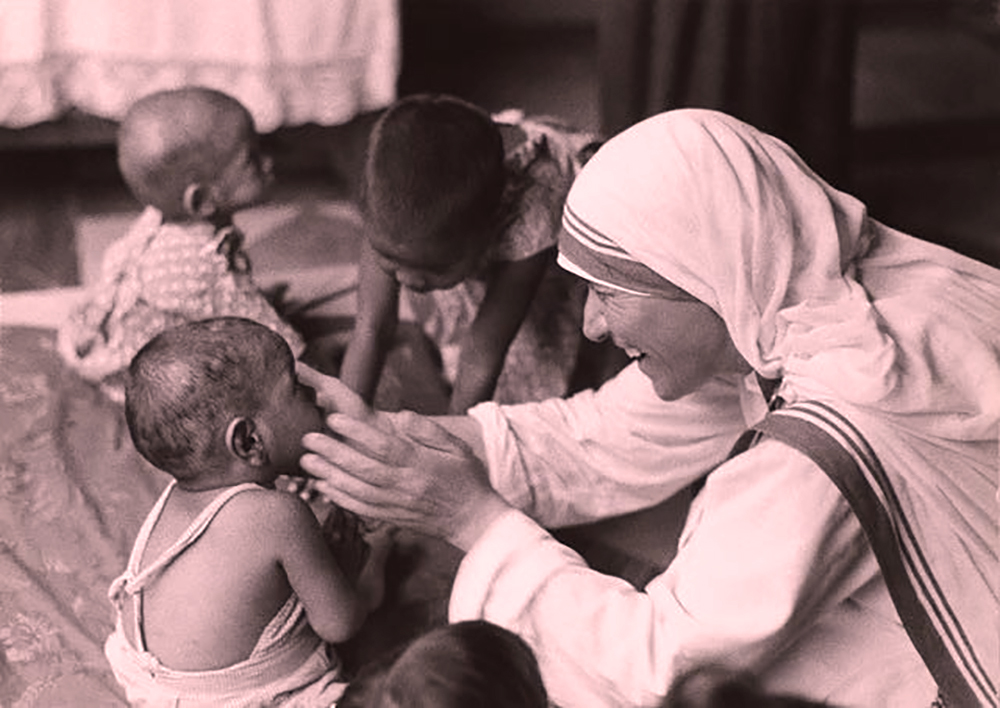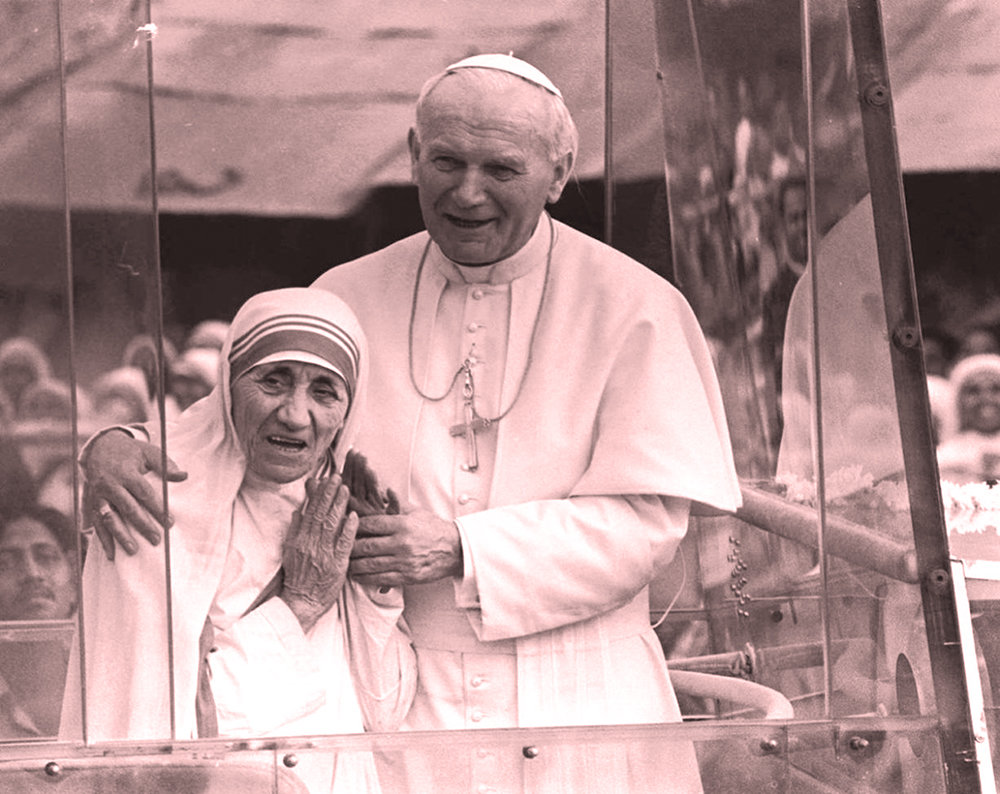 Pope Francis canonized Mother Teresa as Saint Teresa of Calcutta in 2016 for her service towards the sick and the poor.
---
Amartya Sen
Renowned Indian Economist and philosopher Amartya Sen was born to a Bengali family from Dhaka in 1933. His birth took place in the Visva-Bharati campus, Shantiniketan.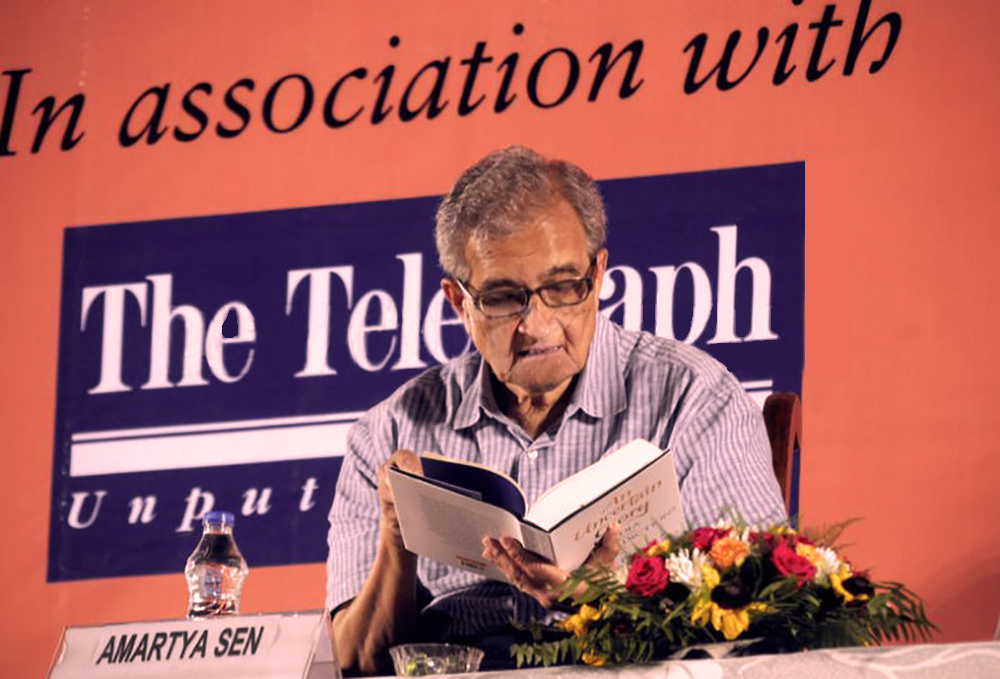 Famous for his significant contributions to welfare economics including the development of more sophisticated measures of poverty, and for his work on the causes and prevention of famines, Sen has always been engrossed in the problems of our society's poorest people.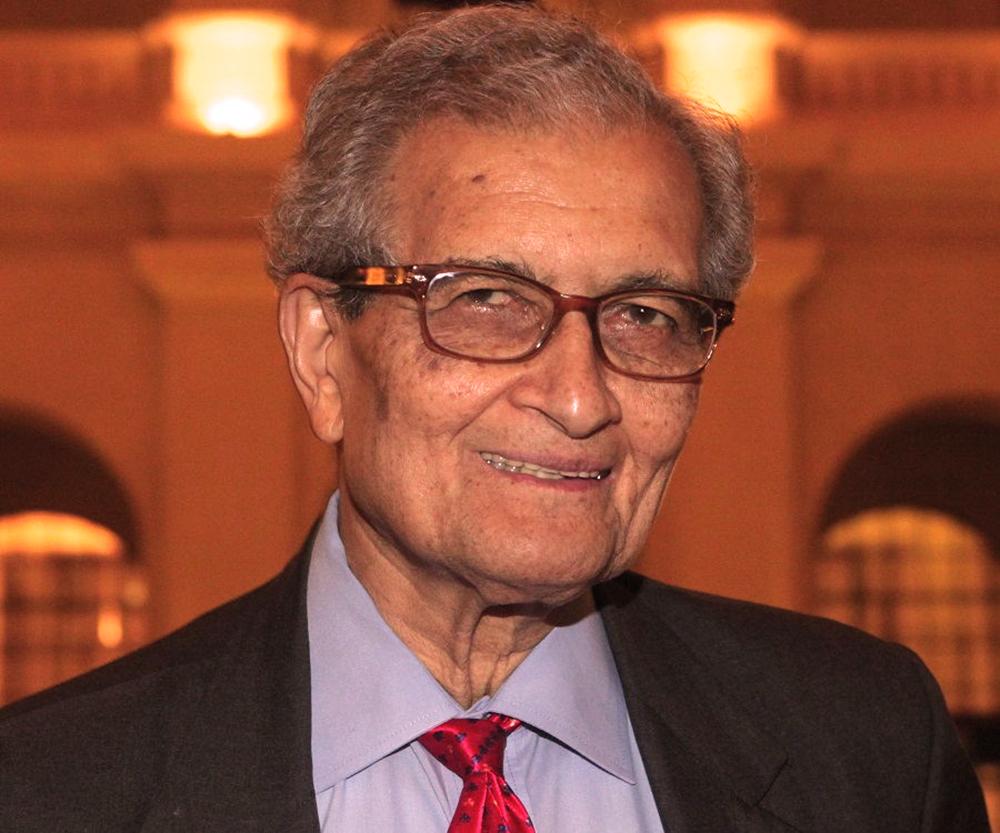 It was the great Rabindranath Tagore who had named him "Omorto" meaning immortal. His mother Amita Sen, was a writer who performed in many dance-dramas written by Rabindranath Tagore.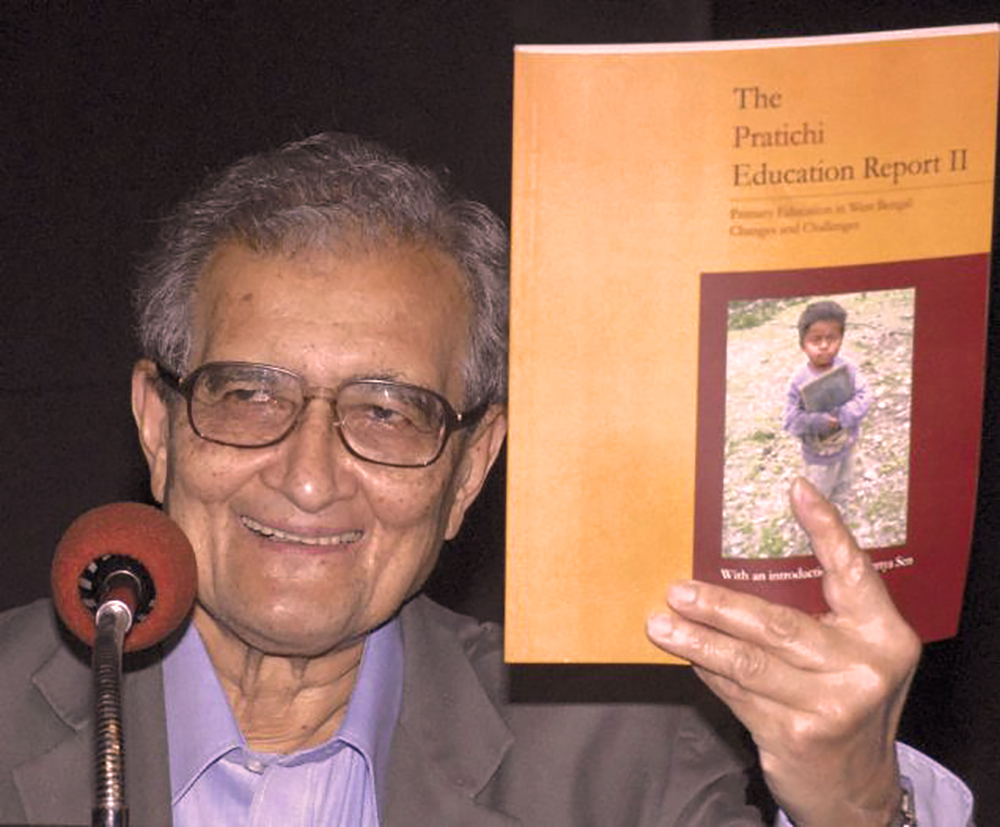 Belonging to an affluent family Sen himself did not suffer the full impact of the Bengal famine of 1943 but it had a lasting impact on his young mind and he would go on to dedicate a greater part of his career writing about famines and its socio-economic cost.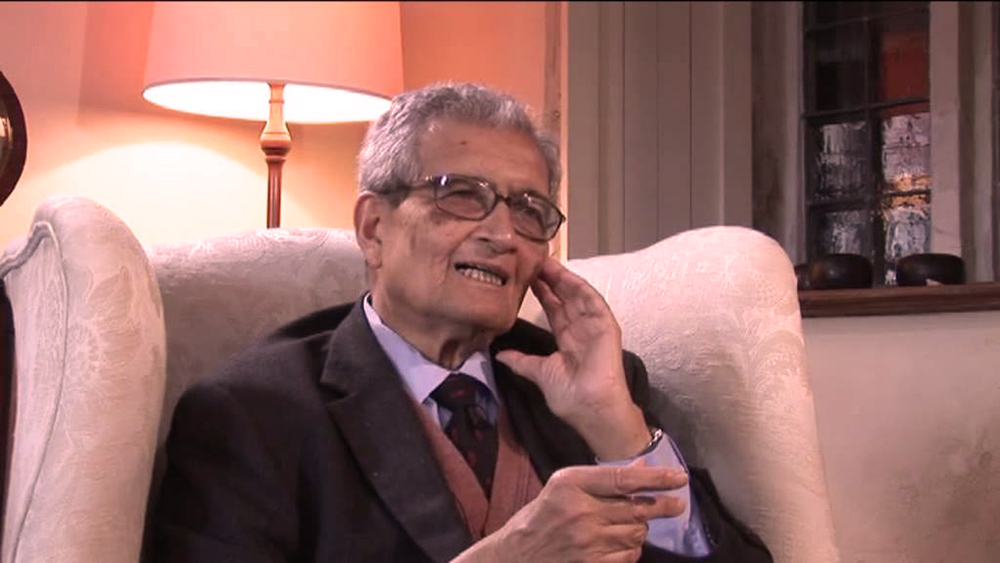 While an undergraduate, he developed cancer of the mouth and he was treated with massive doses of radiation. It whittled away his palate and could have proved fatal: he was unable to eat solid food for three months and doctors said he only had a 15% chance of survival. In 1971 there were fears that the cancer had recurred but, after a while, the diagnosis proved wrong.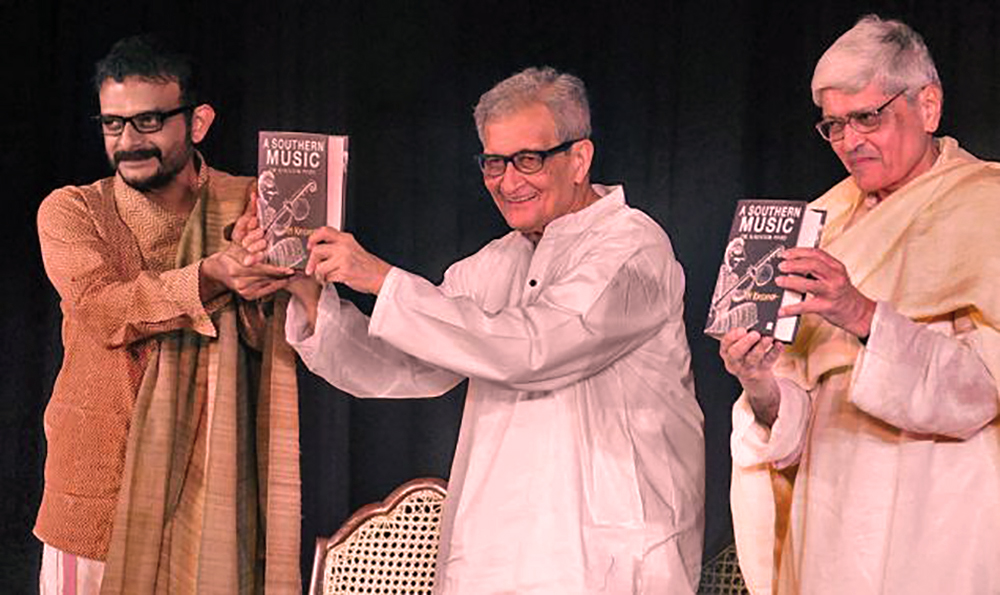 T M Krishna's book A Southern Music was released by Amartya Sen in Chennai. Heaping wholesome praise on Carnatic vocalist T.M. Krishna and his book, Professor Sen said it was one of the best books he had read. During the release Sen underscored the need to make Carnatic music available to the masses.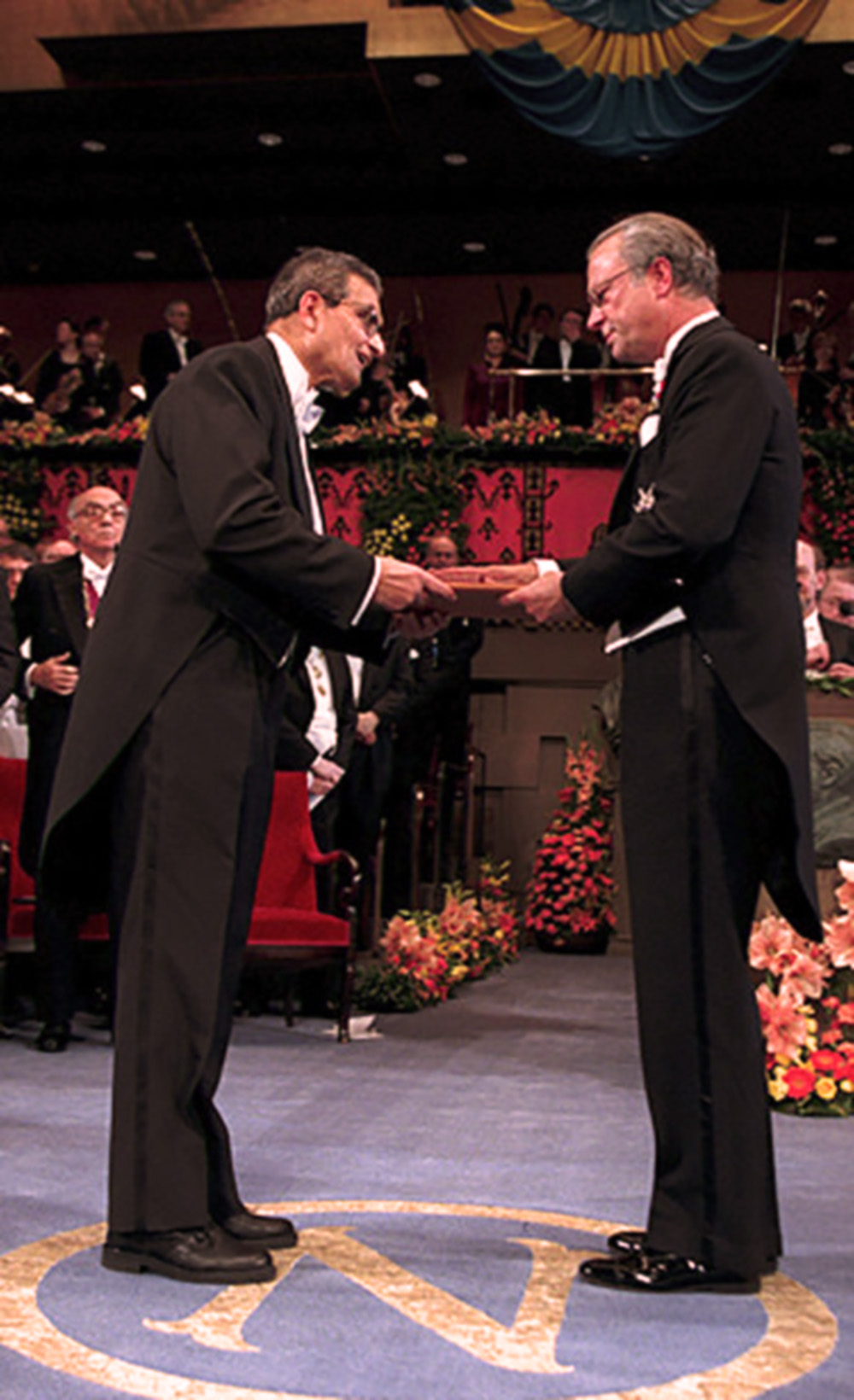 In 1998, Amartya Sen received the Sveriges Riksbank Prize in Economic Sciences in Memory of Alfred Nobel for his contributions to welfare economics. Generally regarded as the Nobel award of Economics, the prize was established in 1968 by a donation from Sweden's central bank Sveriges Riksbank to the Nobel Foundation to commemorate the bank's 300th anniversary. Since this award wasn't established by Alfred Nobel in his Will it is not a Nobel Prize but is administered and referred to along with the Nobel Prizes by the Nobel Foundation.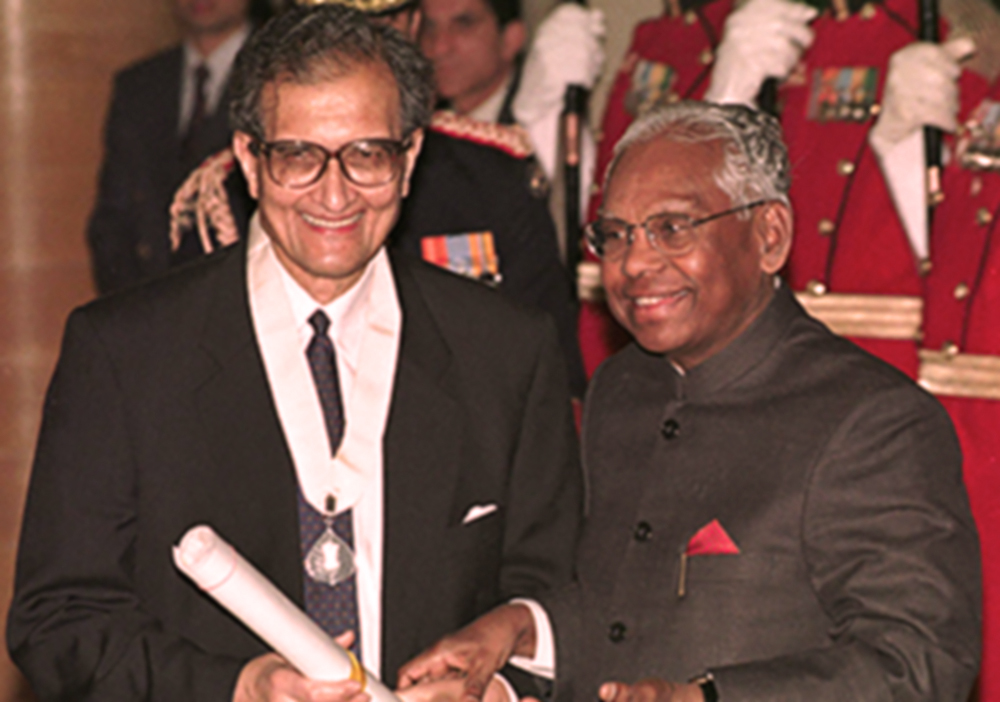 Dr. Amartya Sen was awarded Bharat Ratna in the year 1999.

Sen is also an Honorary Citizen of Bangladesh which was awarded to him the same year he received the Bharat Ratna.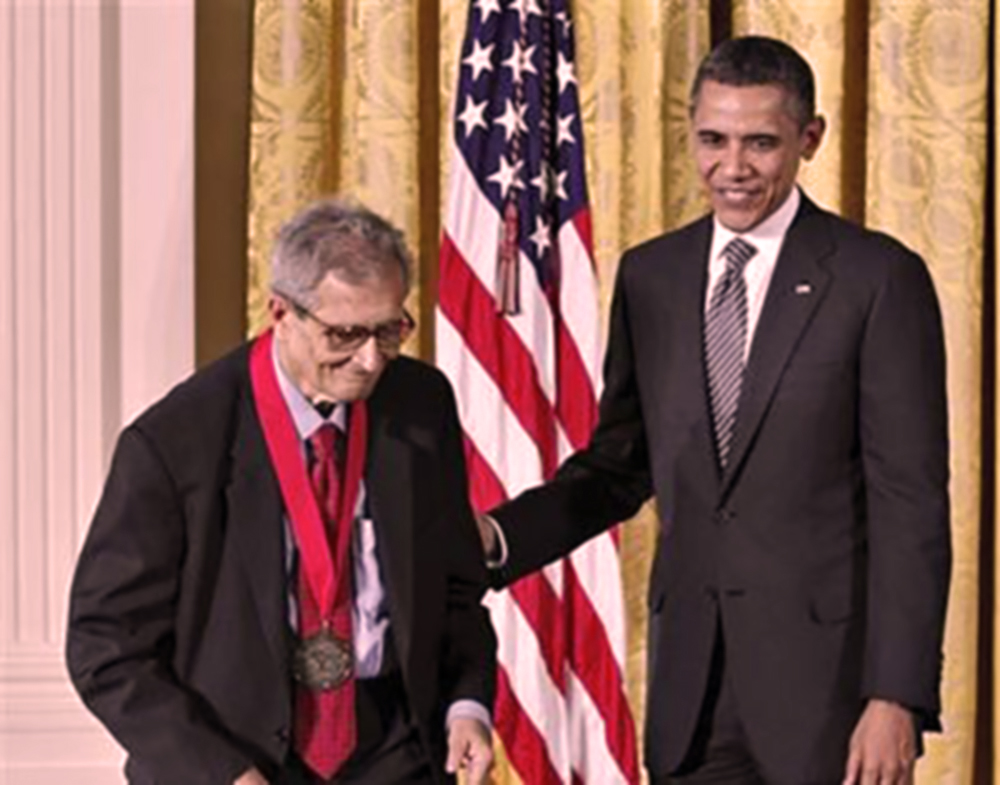 He worked with the United Nations Development Program to develop the Human Development Index that is used nowadays to assess a country's development. Sen also received, among many others, the National Humanities Medal from President Barack Obama at a ceremony at the White House in 2012.
---
Kailash Satyarthi
Born as Kailash Sharma in Vidisha district of Madhya Pradesh, he gave up his surname after being stricken by the deep-rooted casteism in our society and took the surname of 'Satyarthi - the seeker of the truth'.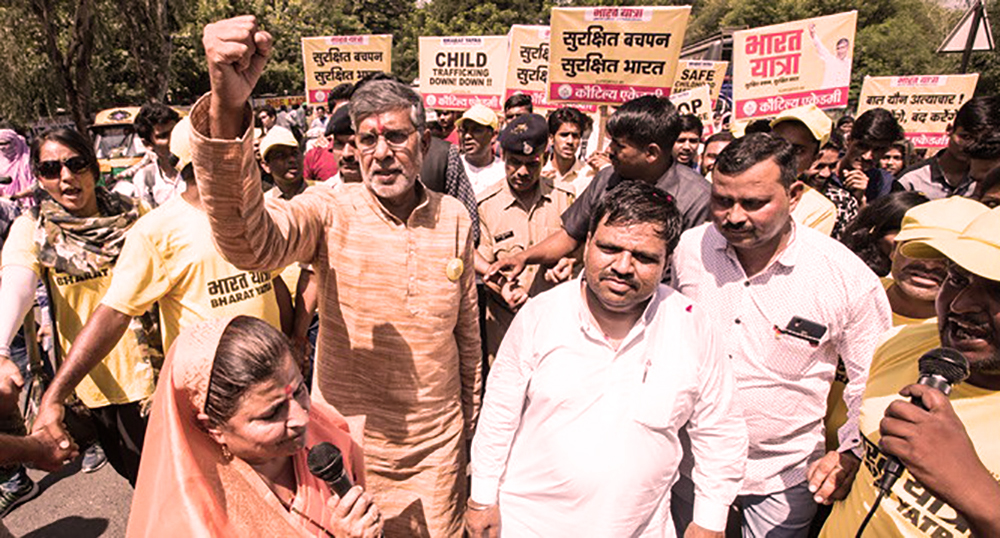 He studied engineering but later at the age of 26, gave up a promising career as an electrical engineer to dedicate his life to help kids forced into labour and slavery.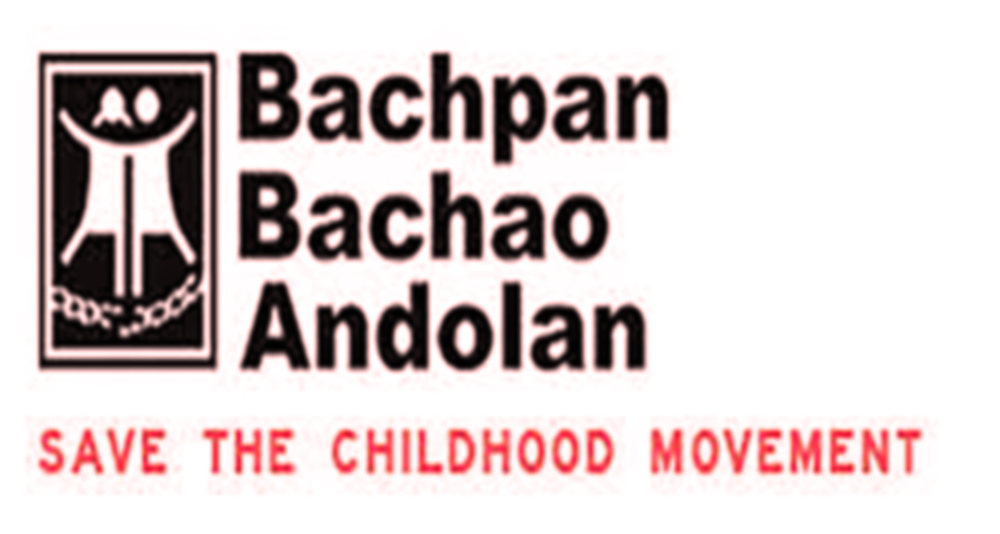 In 1980, Satyarthi founded the organization Bachpan Bachao Andolan, which has freed thousands of children from slave-like conditions.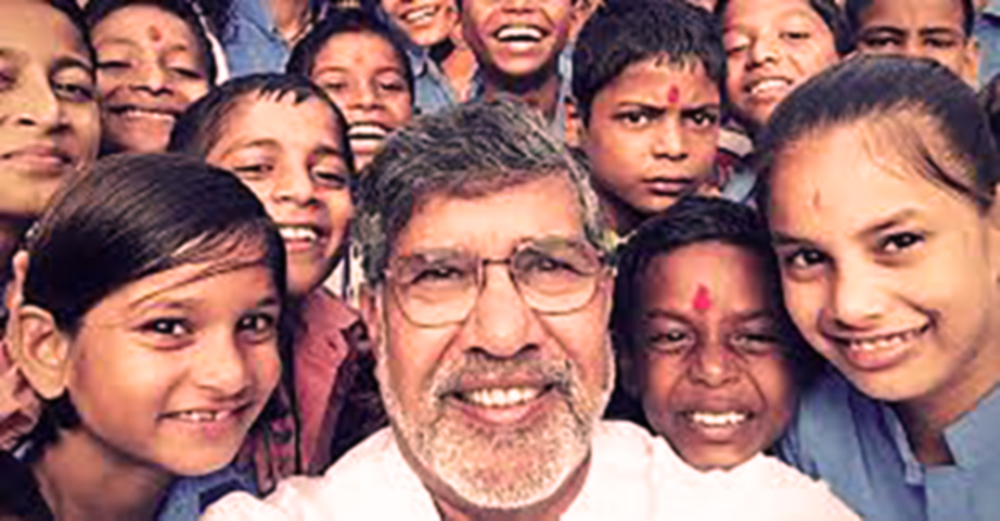 He conceived and led the Global March Against Child Labor and its international advocacy body, the International Center on Child Labor and Education (ICCLE).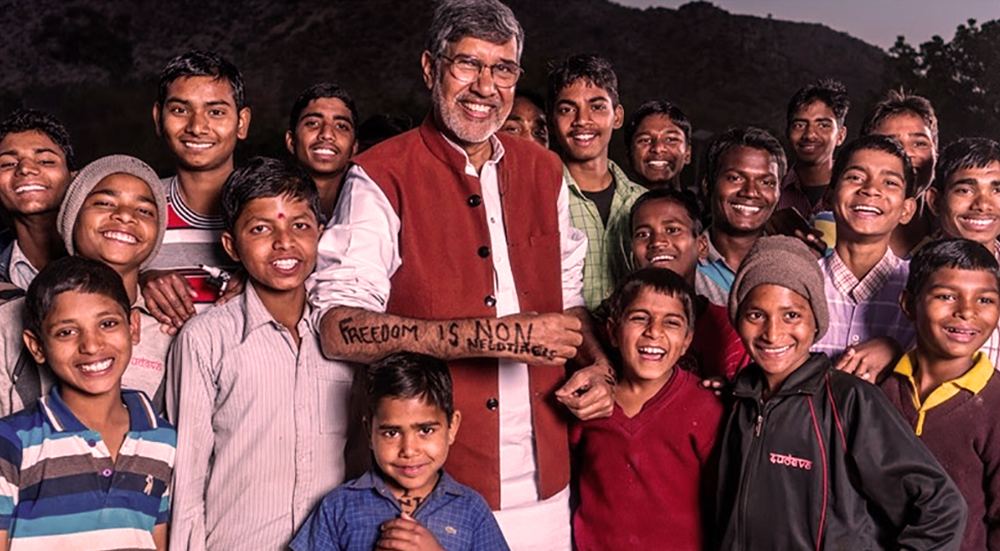 Kailash Satyarthi has been waging a peaceful struggle to stop children from being exploited as child labor instead of attending school.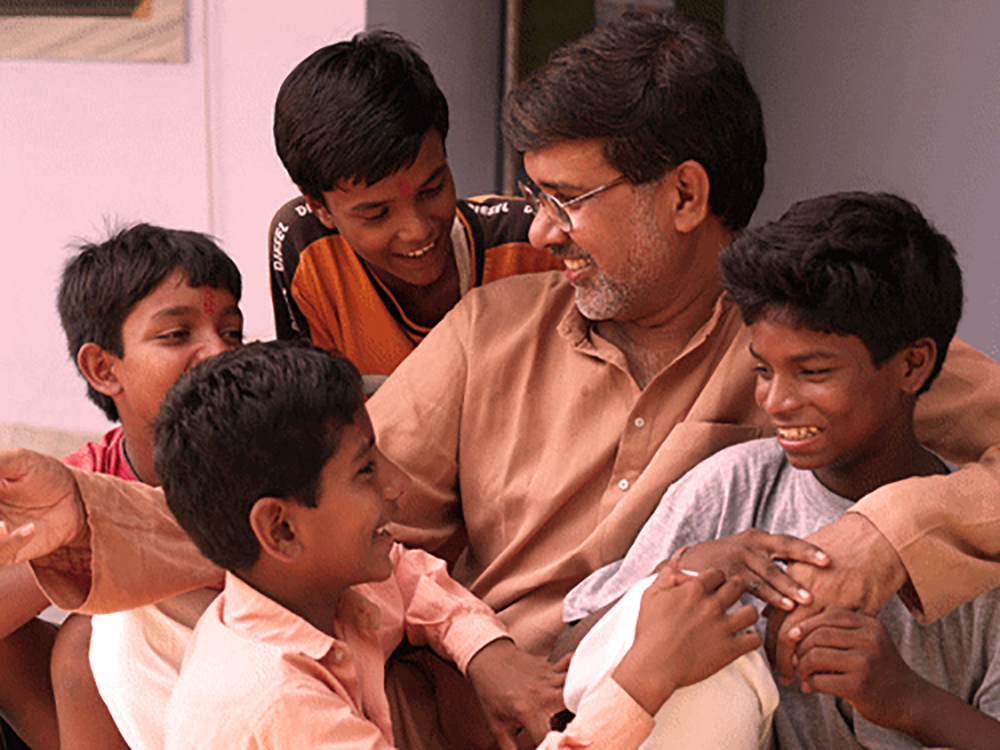 He has also contributed to the development of international conventions on the rights of children. His efforts led to the adoption of ILO Convention 182 on worst forms of child labour in 1999. He is the founding president of the Global Campaign for Education, an exemplar civil society movement working to end the global education crisis.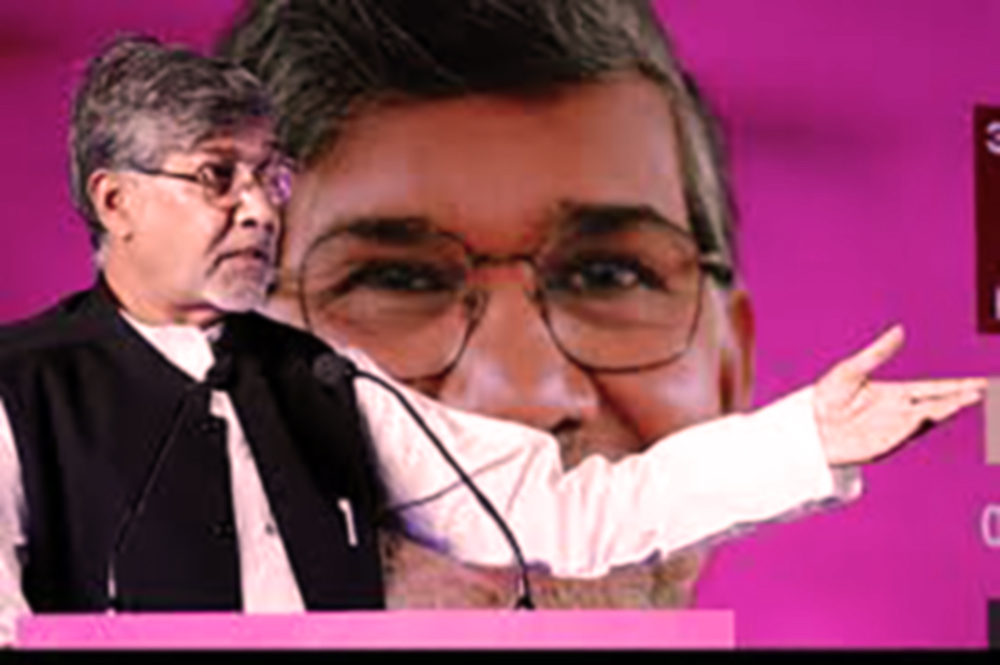 He also established GoodWeave International (formerly known as Rugmark) as the first voluntary labelling, monitoring and certification system of rugs manufactured without the use of child-labour in South Asia.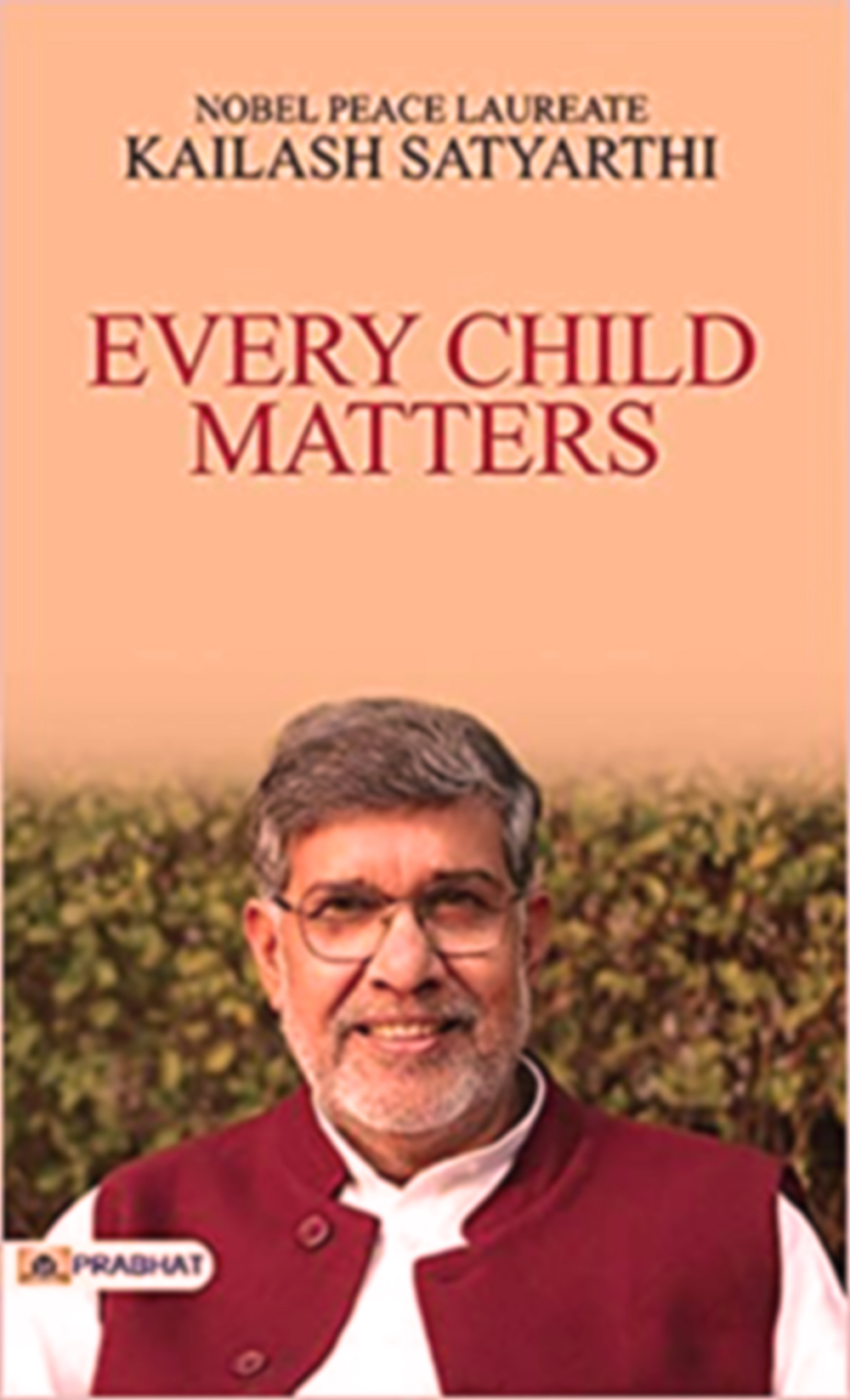 He started a magazine, Sangharsh Jaari Rahega ('the struggle will continue'), where he doubled up as owner cum a photo-journalist. Satyarthi has published many articles and books raising critical questions on child labour, trafficking of children, sexual exploitation, the lack of education, and more. Will For Children, Every Child Matters, Azad Bachpan Ki Ore, Missing Children of India, are a few of his comprehensive works on the issue.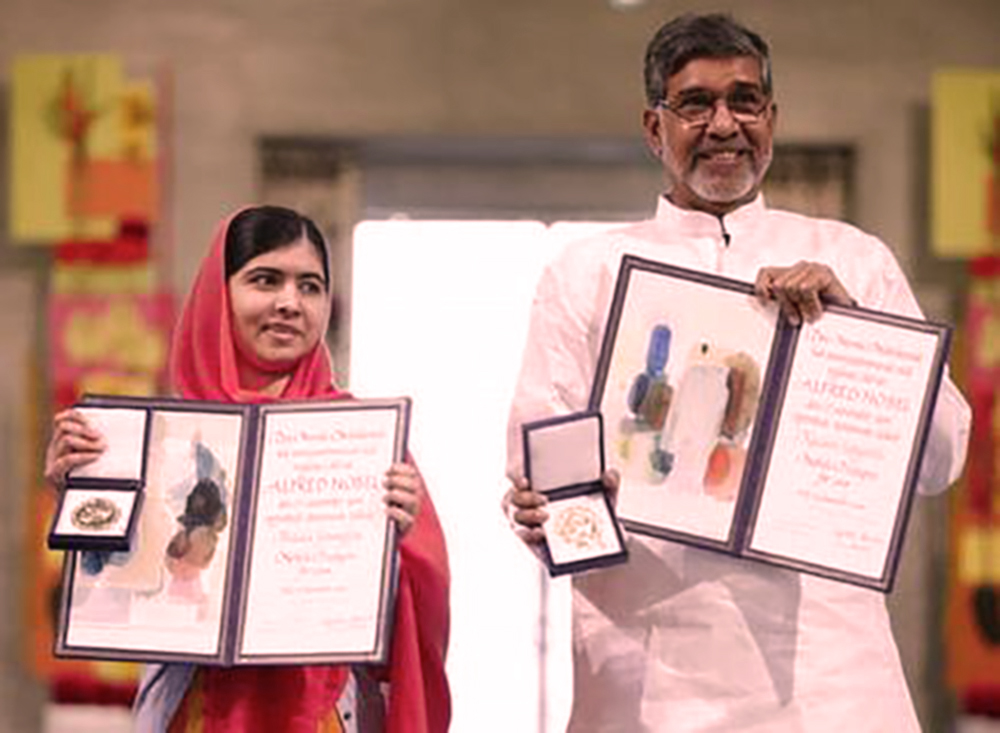 Kailash Satyarthi along with Malala Yusuf-Zai received the Nobel peace prize in 2014 for their struggle against the suppression of children and young people and for the right of all children to education.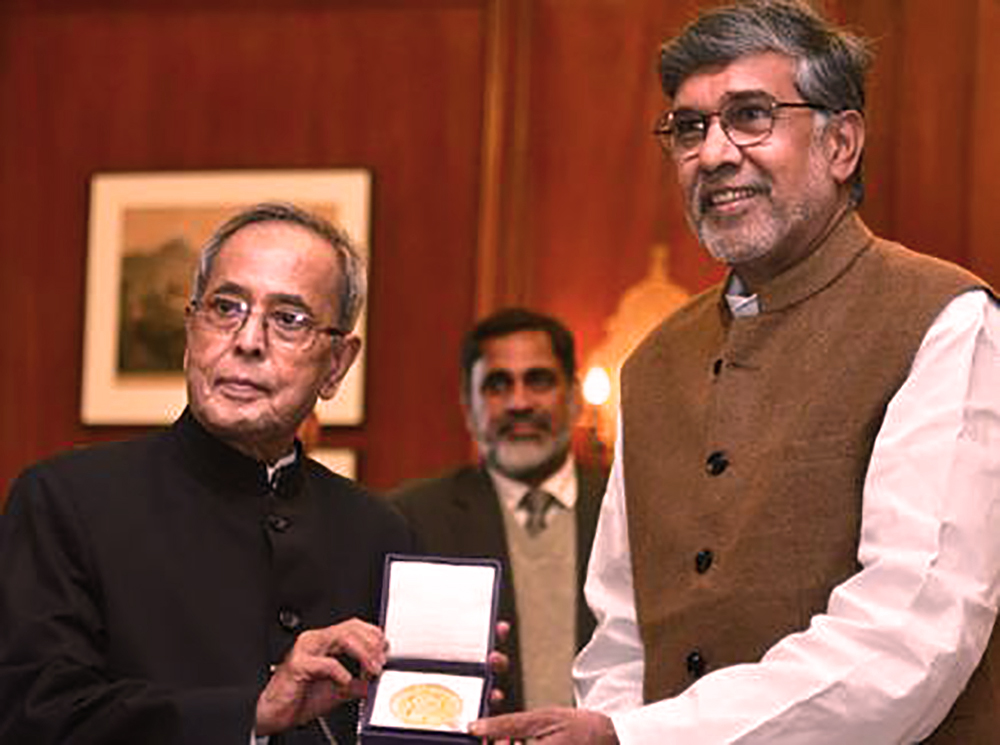 He has also received the Freedom Award, the Robert F. Kennedy Human Rights Award, the US State Department's Heroes Acting to End Modern-Day Slavery Award and grants from the Skoll Foundation.
---
Born in India
Har Gobind Khorana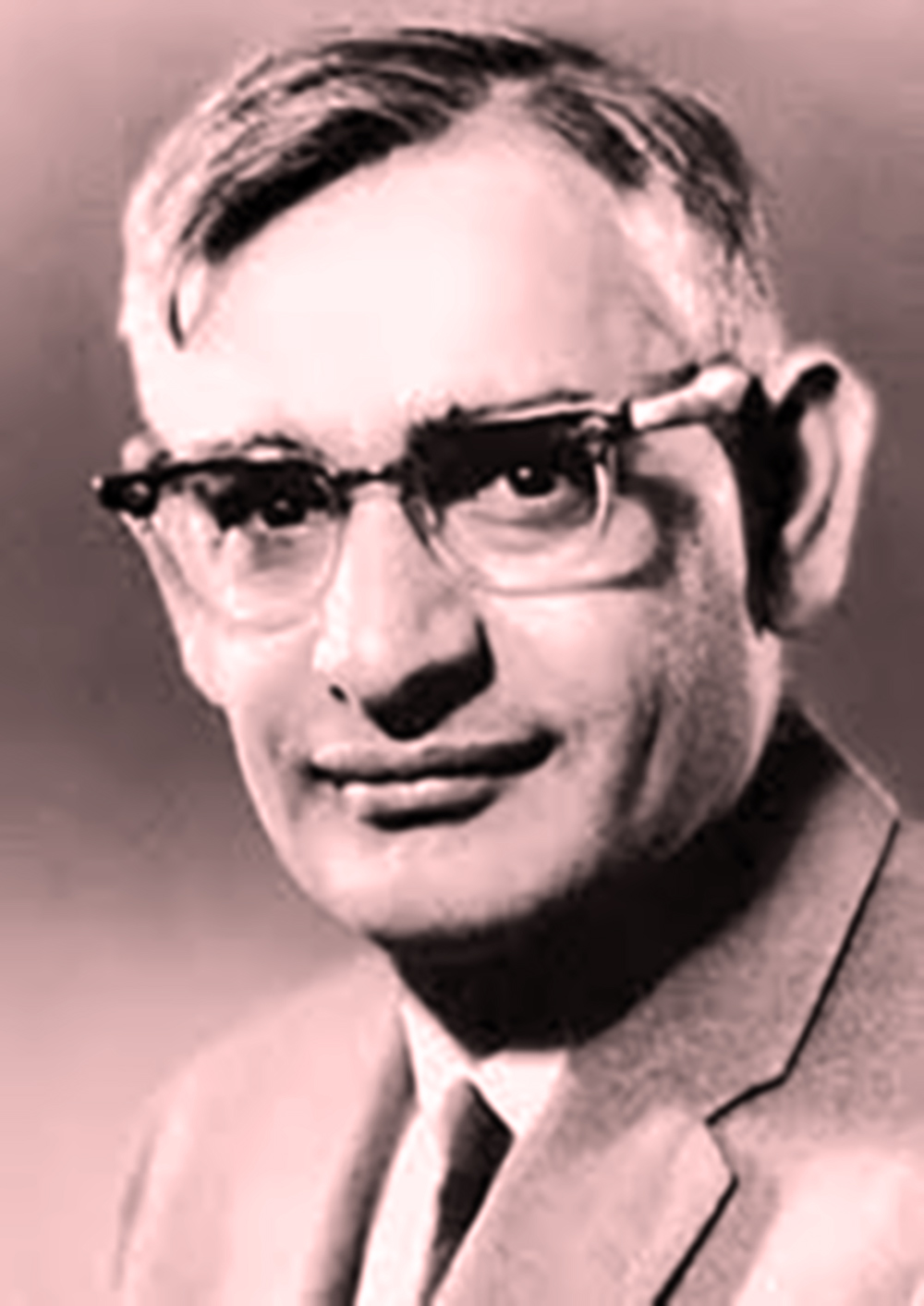 Har Gobind Khorana was born in Raipur, which is in today's Pakistan.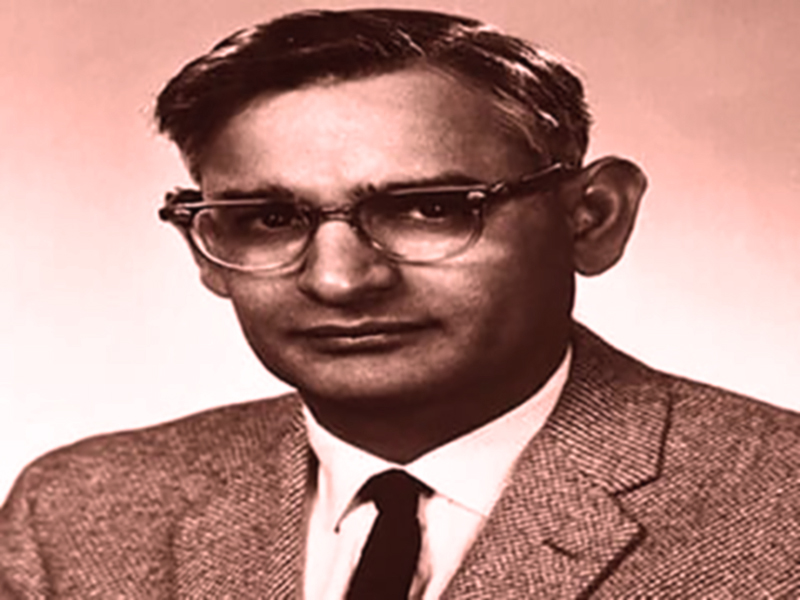 His father was a clerk in the British Indian government and the family was not well-to-do, yet his father was keen on educating his children.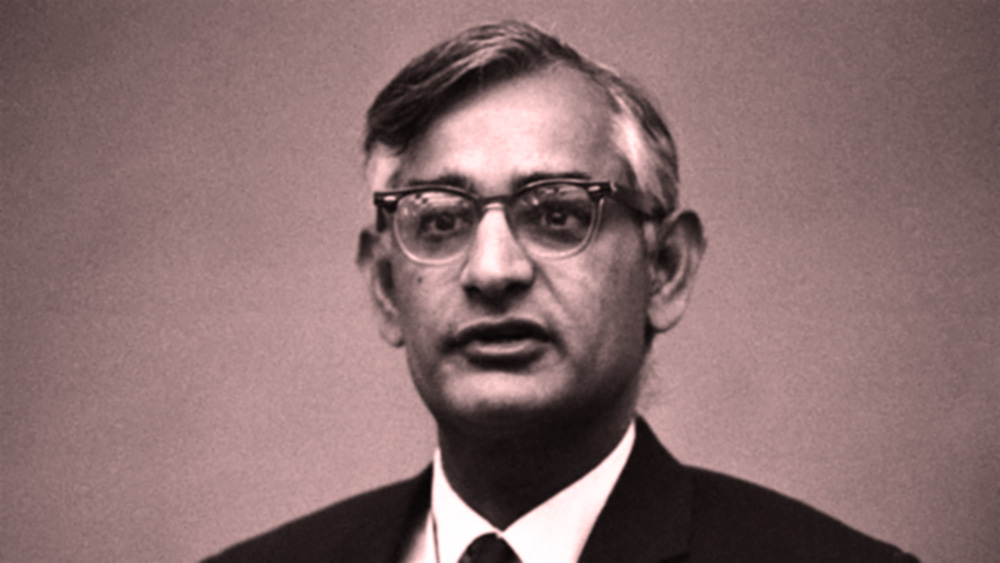 It was with the support of various scholarships that Khorana furthered his studies.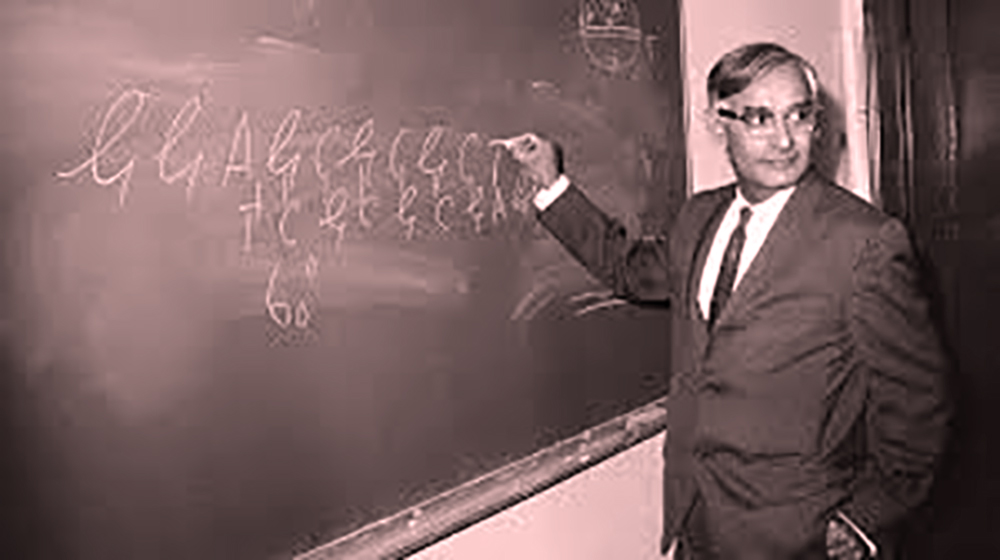 From 1970 until his retirement in 2007, Khorana was the Alfred P. Sloan Professor of Biology and Chemistry at the Massachusetts Institute of Technology (MIT).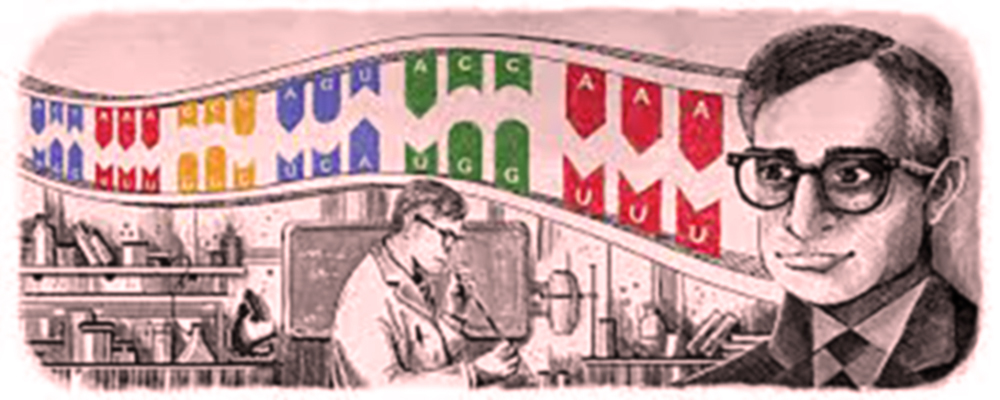 The 1960s have been regarded as the golden era of molecular biology and Khorana's own contribution in the development of this field as an independent discipline is exceptionally outstanding.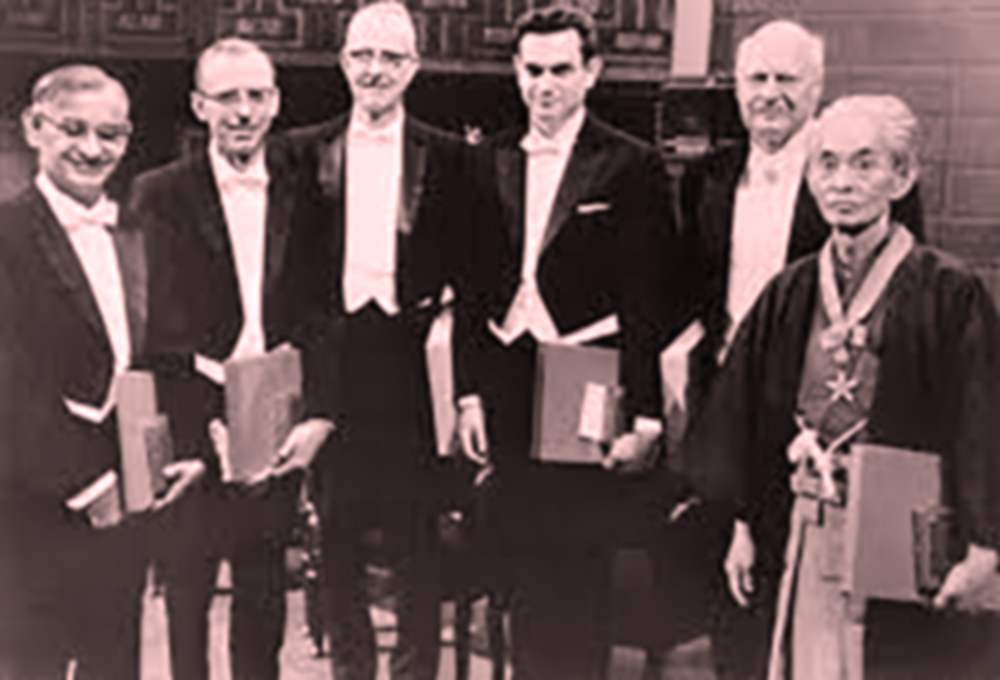 Khorana shared the 1968 Nobel Prize for Physiology or Medicine with Marshall W. Nirenberg and Robert W. Holley for research that showed how the order of nucleotides in nucleic acids, which carry the genetic code of the cell, control the cell's synthesis of proteins.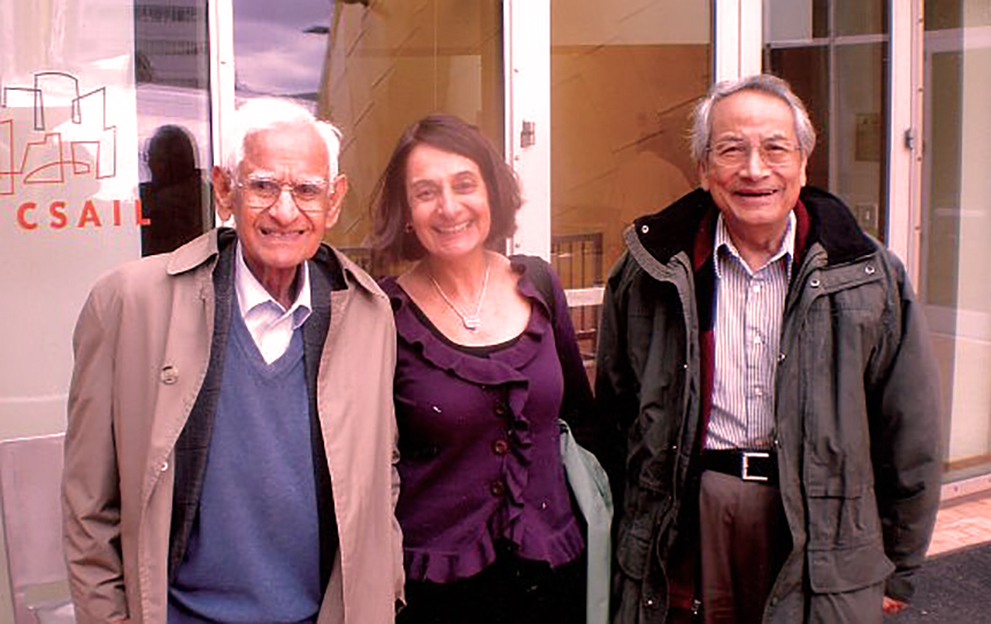 He became a naturalised citizen of the USA in 1966.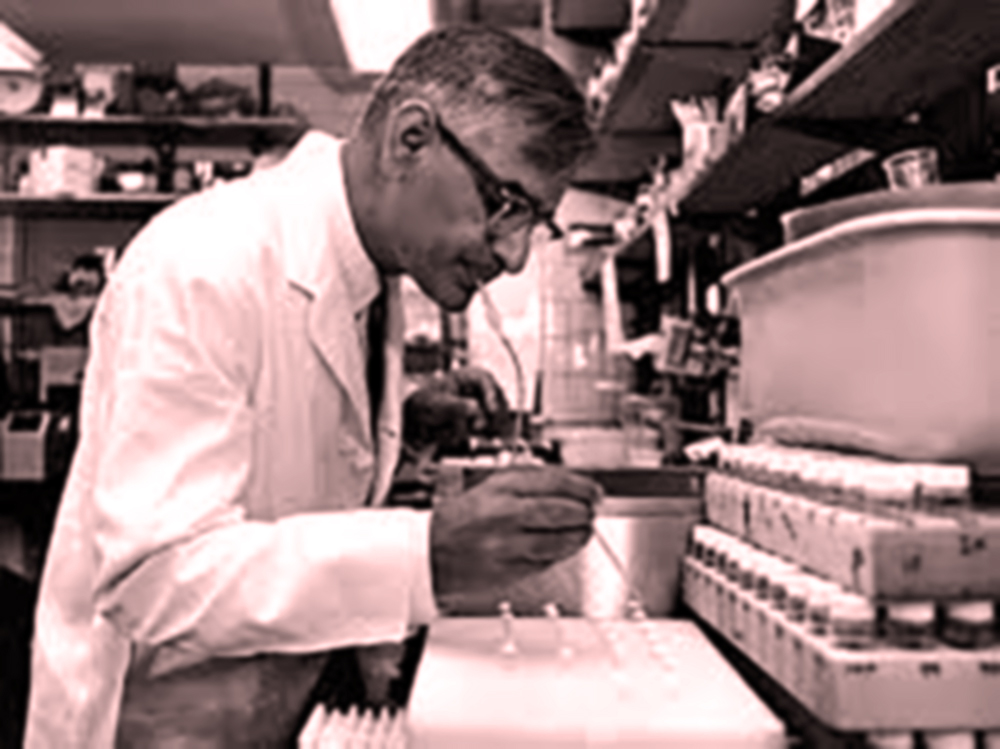 Dr. Khorana is also renowned for constructing the first synthetic gene and received a multitude of awards during his lifetime, including the National Medal of Science.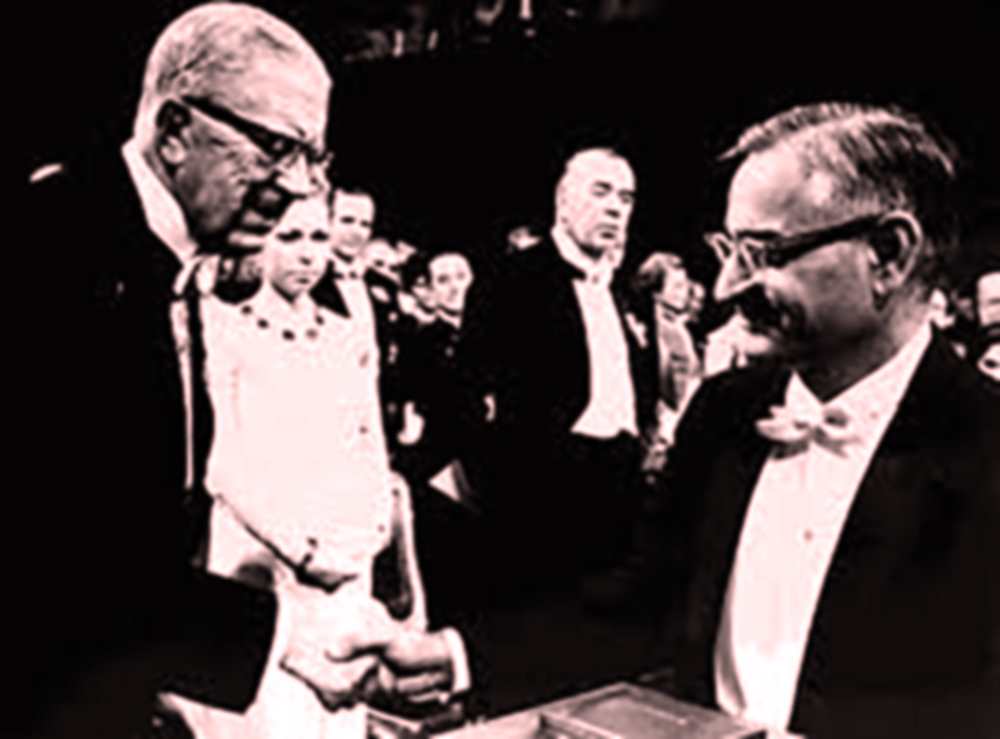 The University of Wisconsin-Madison, the Government of India, and the Indo-US Science and Technology Forum founded the Khorana Program in his honor in 2007 with the mission to build a community of scientists, industrialists, and social entrepreneurs in the United States and India.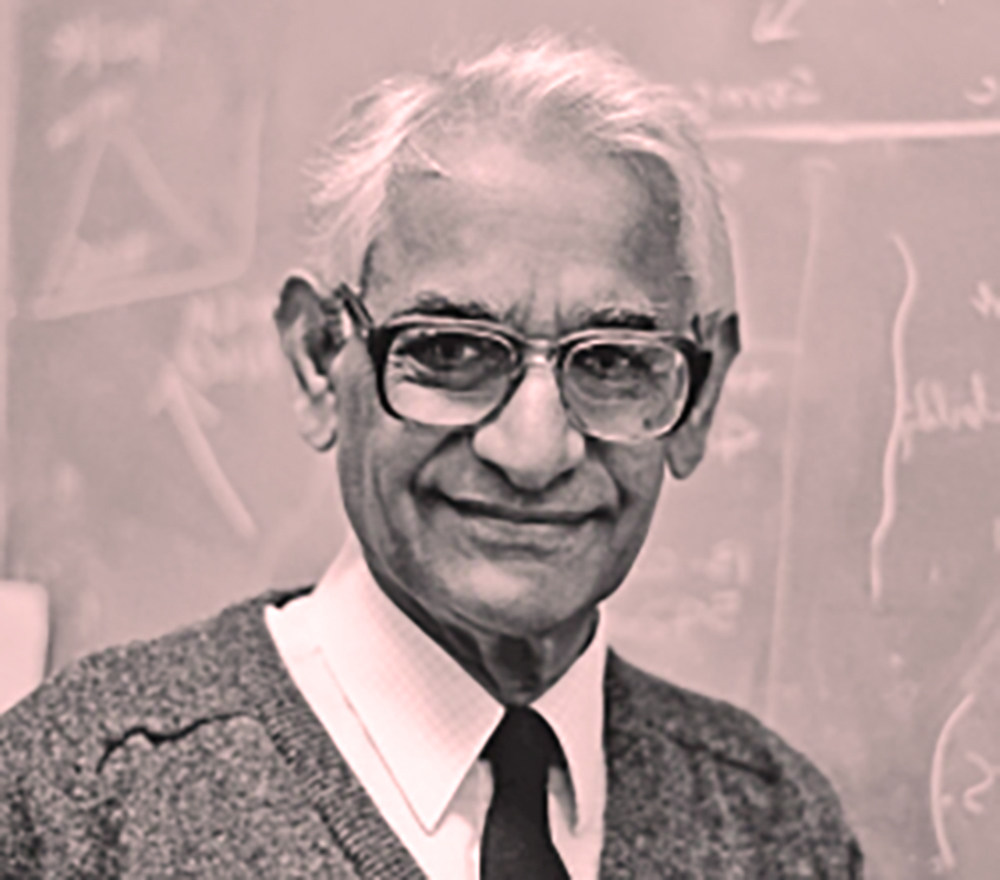 The long and distinguished career of this great man came to an end with his death on November 9, 2011. He was 89 and is survived by his children, Julia Elizabeth and Dave Roy.
---
Subrahmanyan Chandrasekhar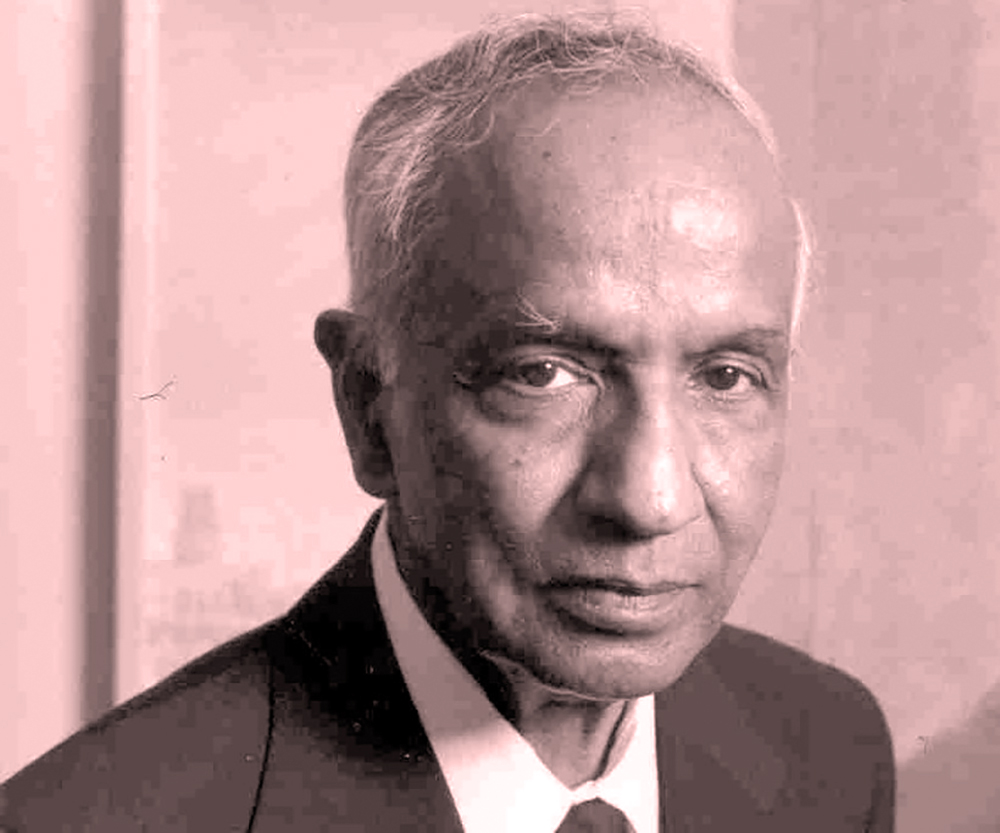 More popularly known as S. Chandrasekhar, he was a legendary Astro-Physicist and mathematician of Indian origin whose works strongly influenced subsequent works on stellar objects.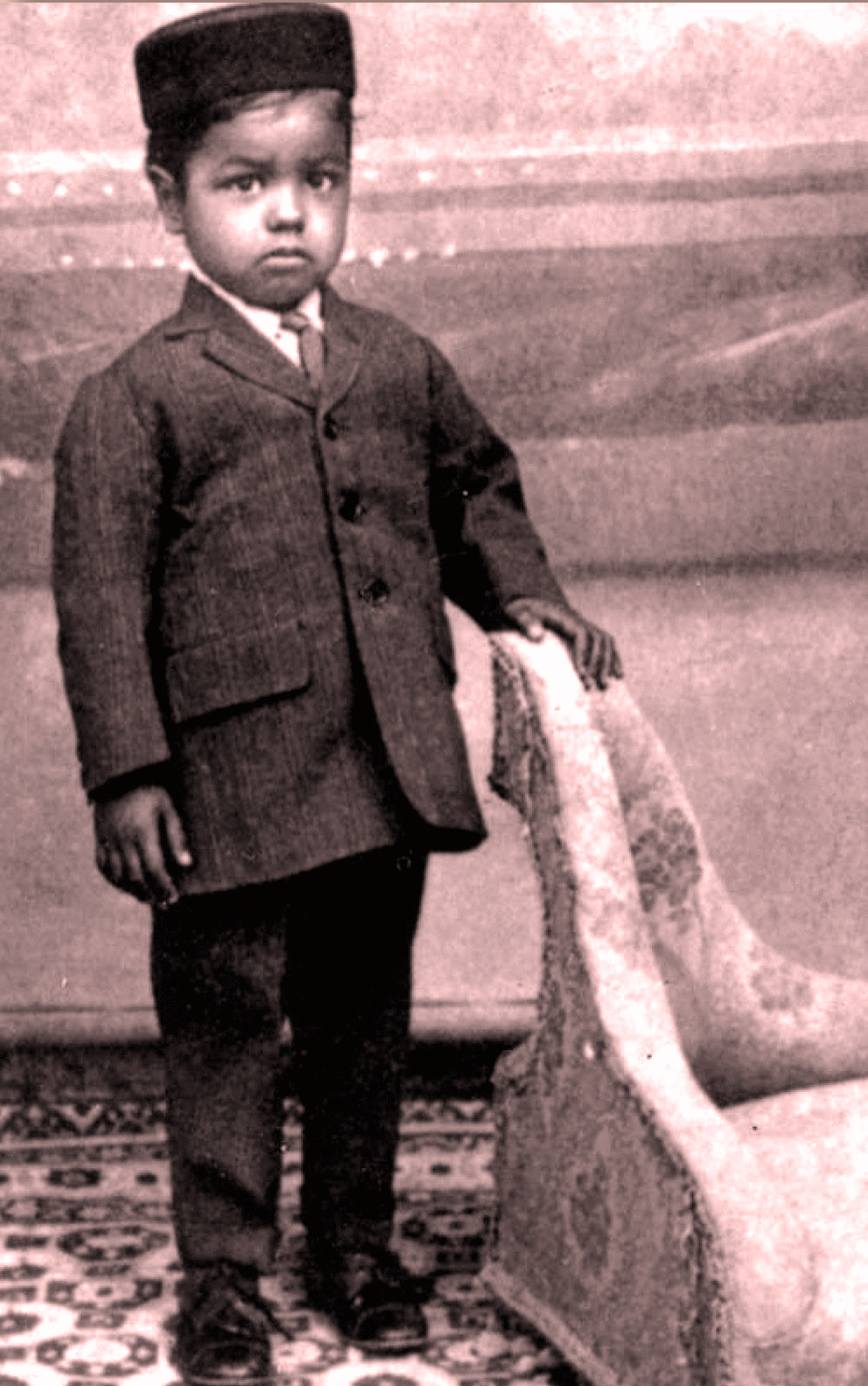 Born in 1910 in Lahore, British India (present-day Pakistan) Chandrashekhar dedicated his life to the study of stars.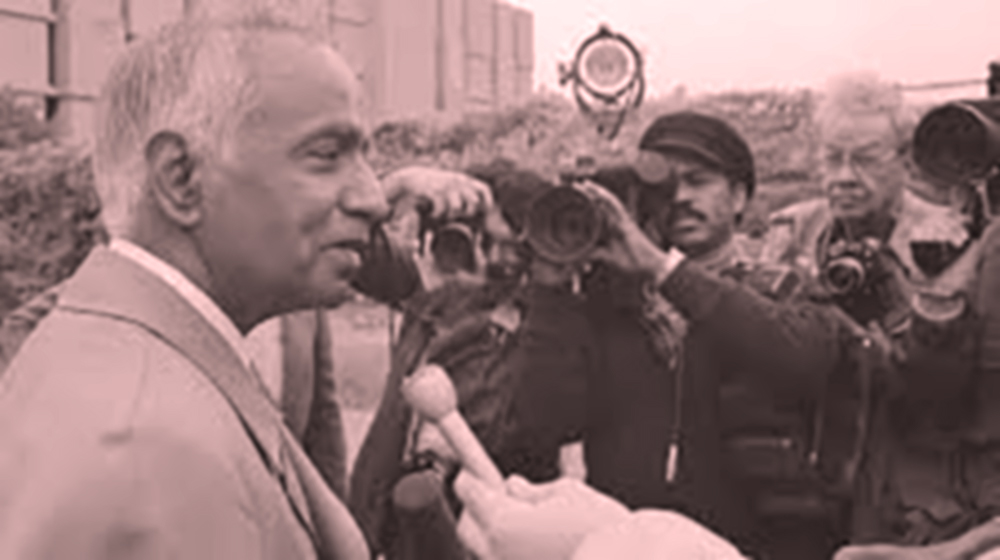 He discovered that massive stars can collapse under their own gravity to reach enormous or even infinite densities. Today, we call these collapsed stars neutron stars and black holes.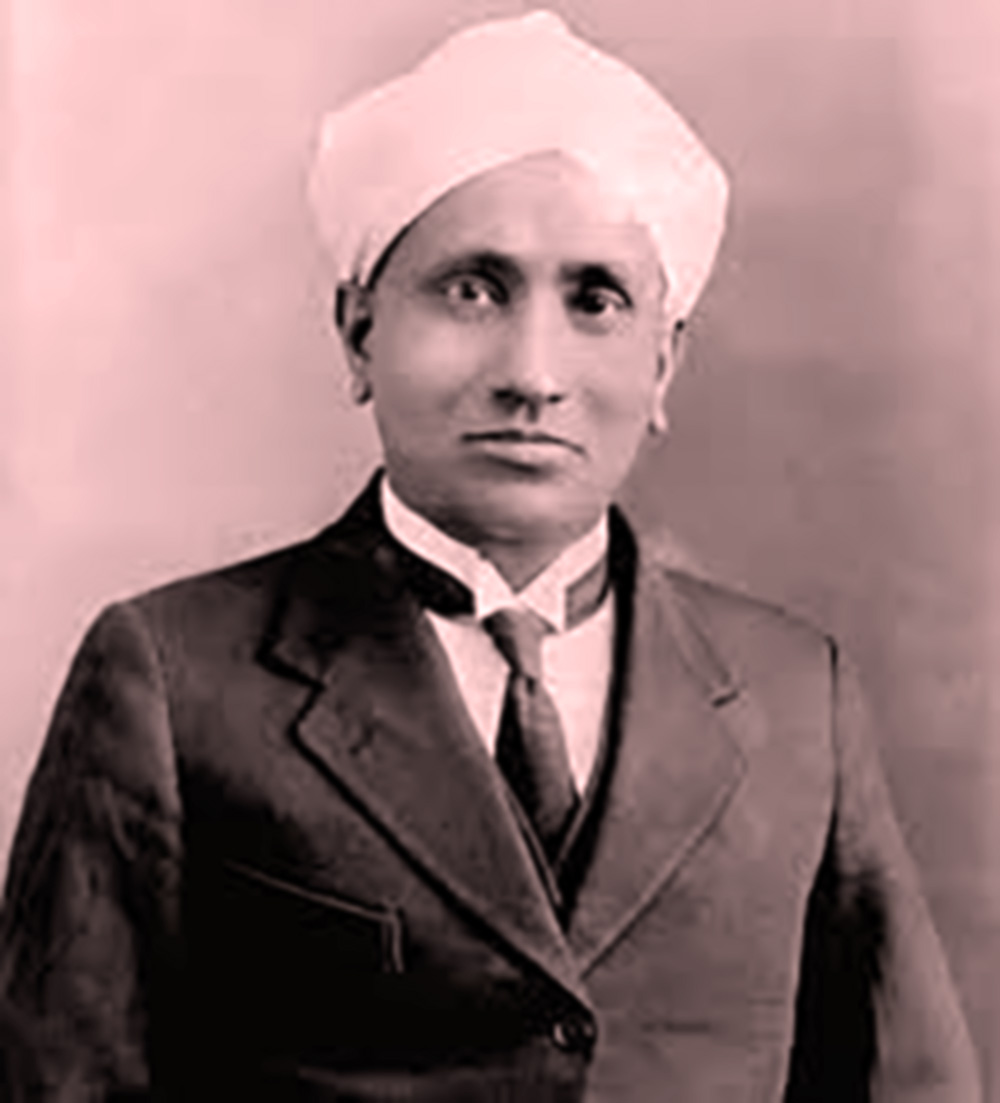 The Nobel laureate C.V Raman was his paternal uncle.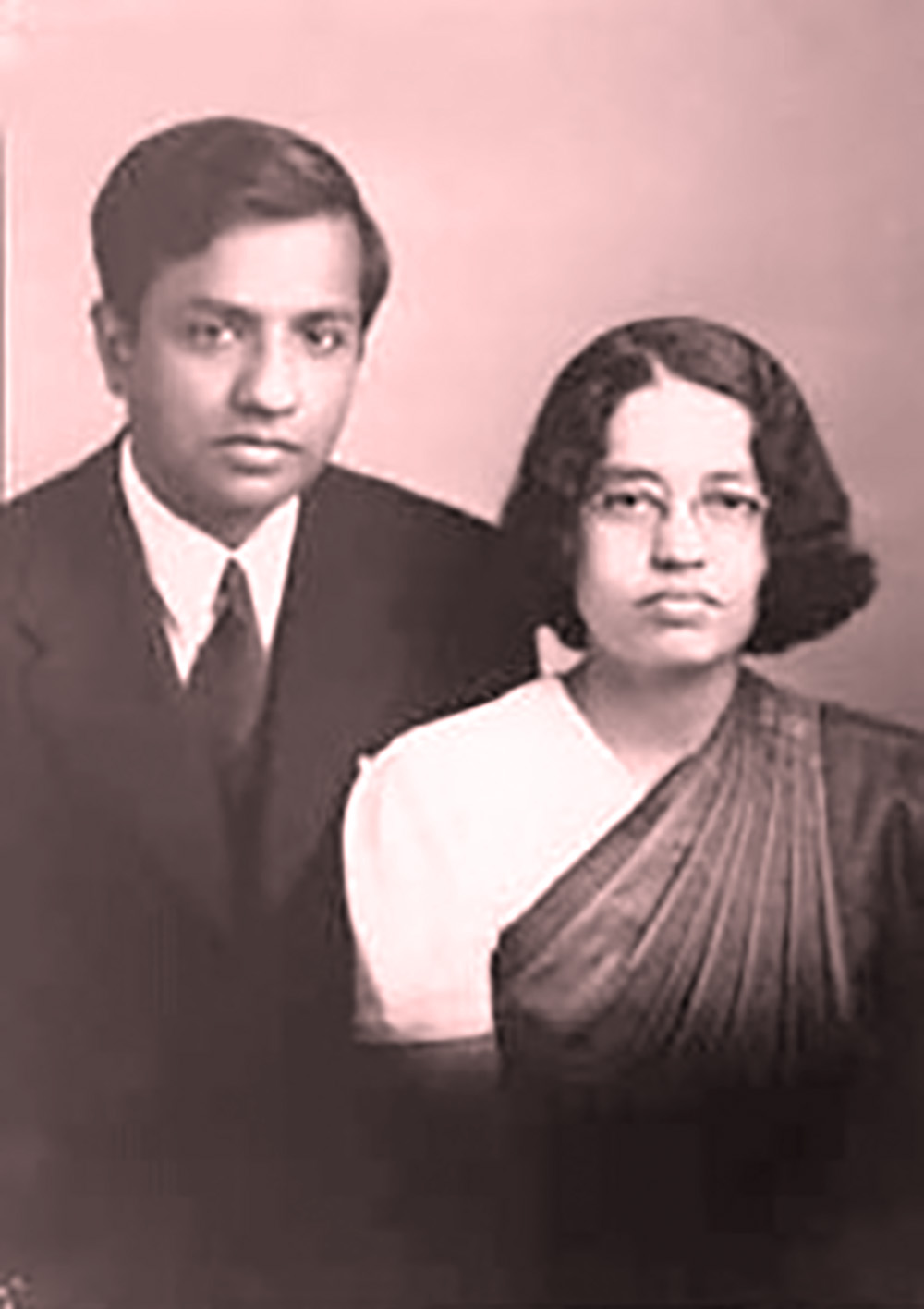 S Chandrasekhar studied at Presidency College, Madras and the University of Cambridge. He won a Government of India scholarship to enter Cambridge University in England to work on his doctorate.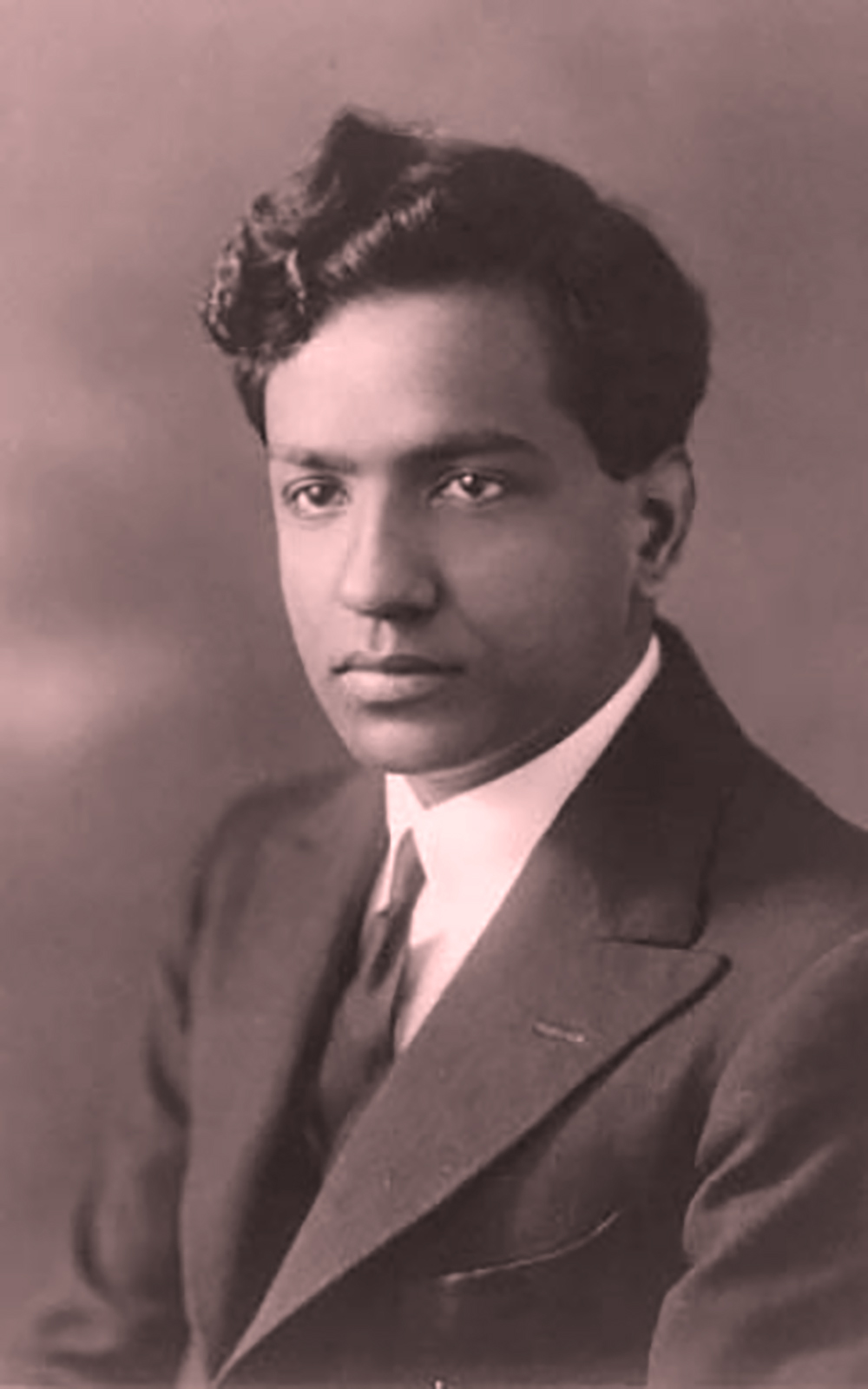 Traveling by ship in 1930 to begin his Ph.D. at Cambridge, he calculated a number. In his honor this number is now called The Chandrasekhar Limit. This number determines which star will end up becoming a White Dwarf. If the mass of a White Dwarf Star is less than or equal to the Chandrasekhar Limit, then and only then will it be stable.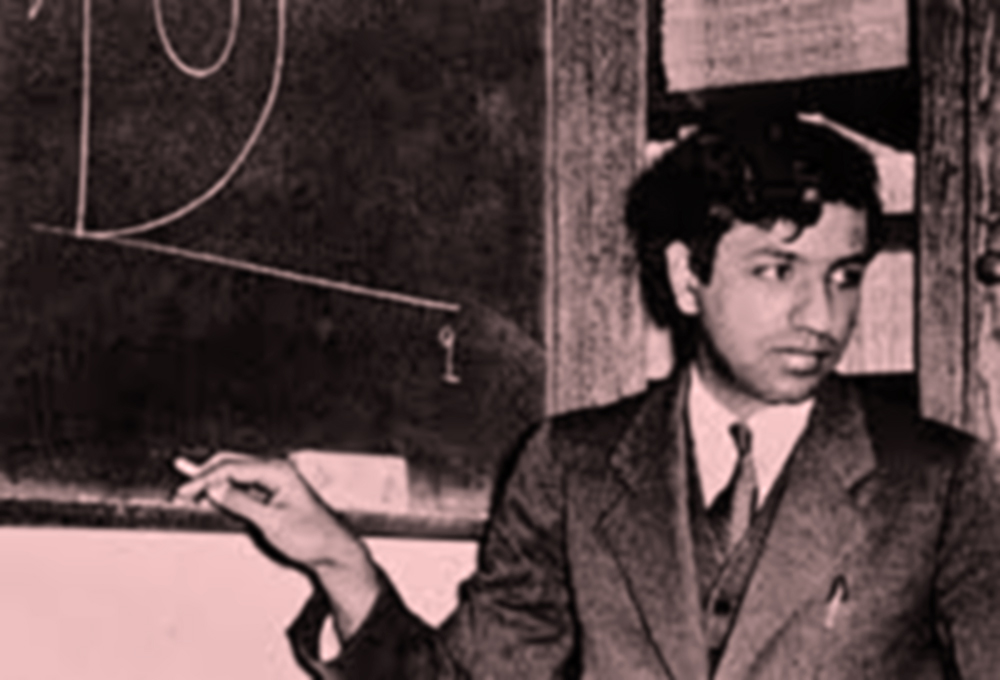 In 1932 Chandrasekhar wrote that for all collapsing stars of mass higher than the (Chandrasekhar) limit, there were no known forces that could prevent a singularity from forming. Today, all black holes are known to have this singularity at their centers.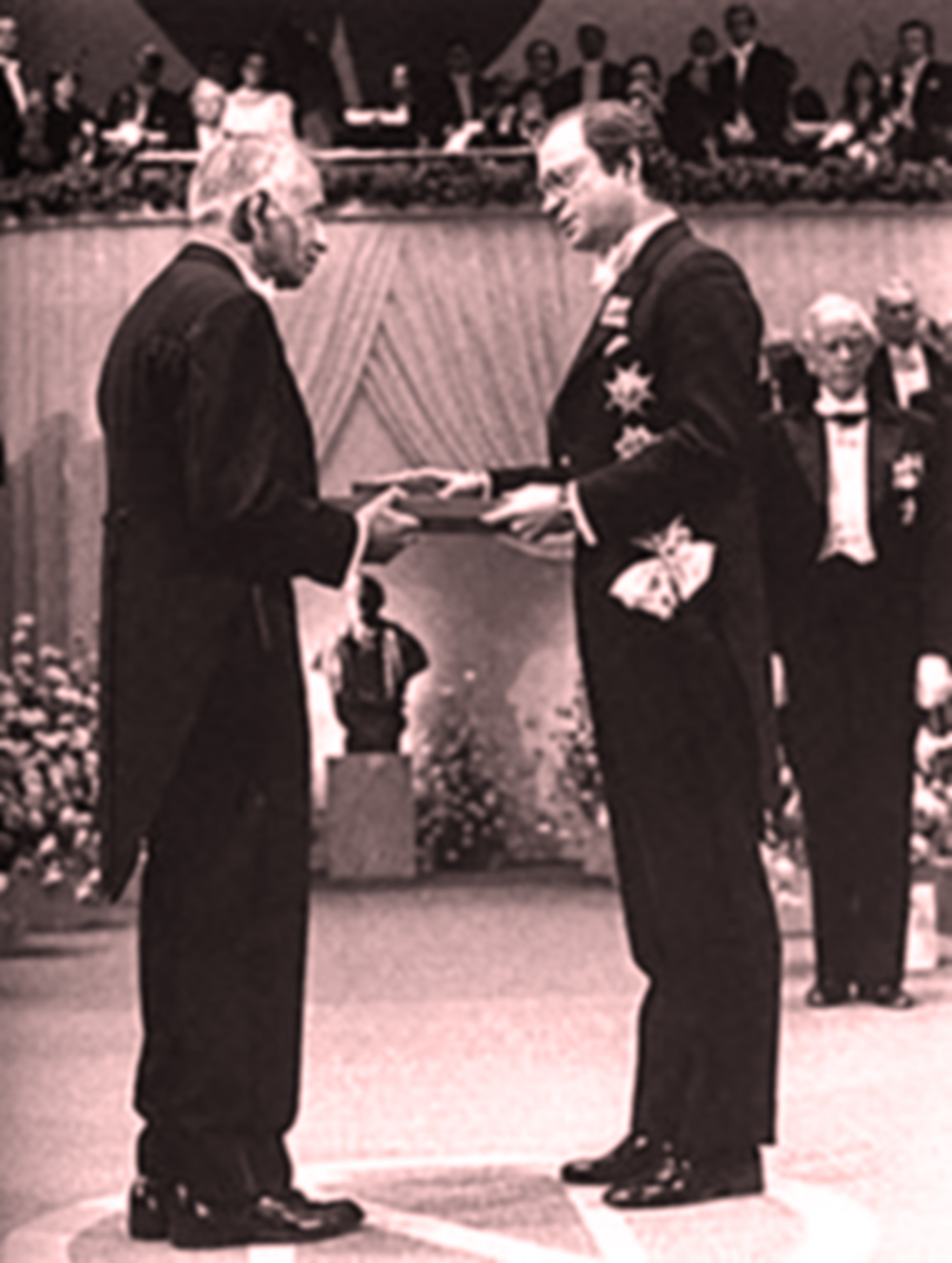 In 1983, Chandrasekhar won the Nobel Prize in Physics along with American astrophysicist William A. Fowler.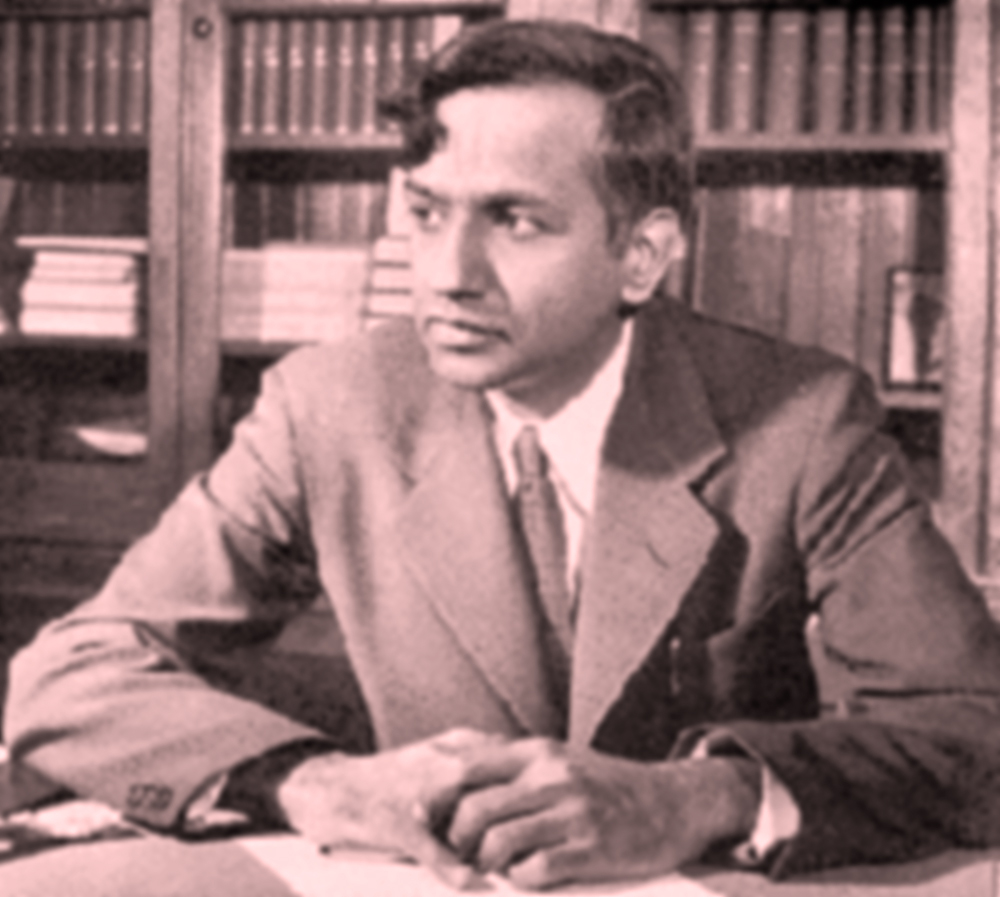 Chandrasekhar was very fond of Sir Isaac Newton's work since childhood and would always pray to god to make him just like Newton. He explained Sir Isaac Newton's Philosophiae Naturalis Principia Mathematica with the help of modern-day calculus in his final book, Newton's Principia for the Common Reader, a masterpiece published shortly before his death.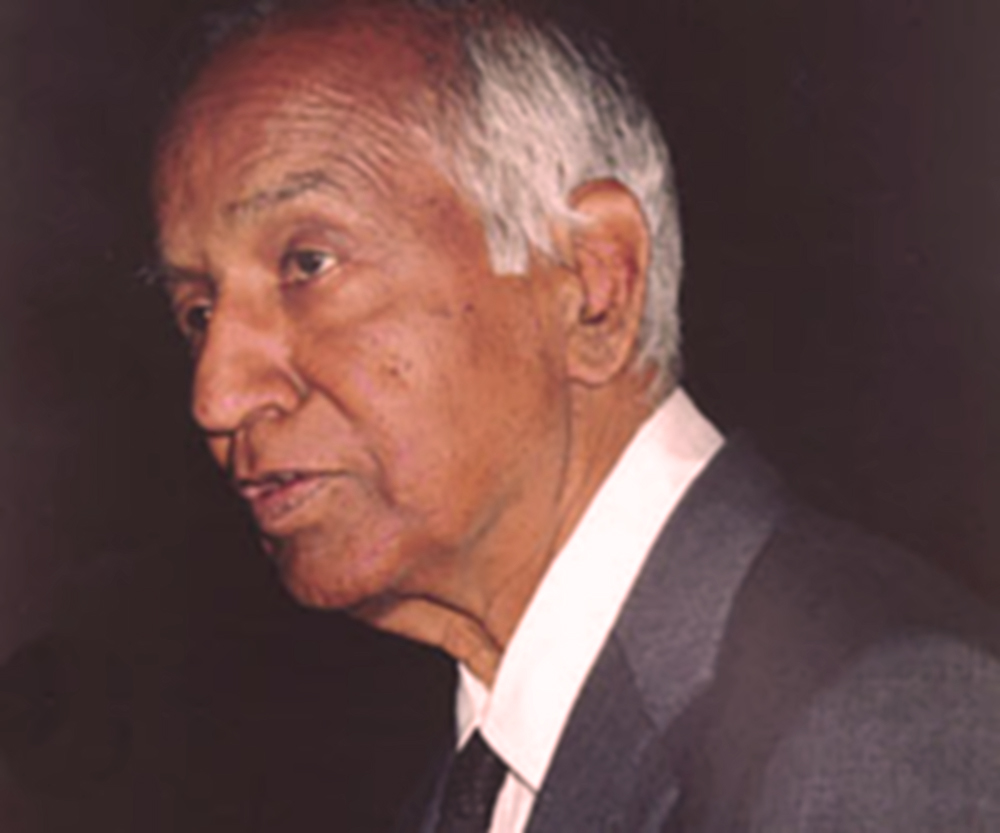 Subrahmanyan Chandrasekhar died of a heart attack on August 21, 1995, aged 84.
---
Venki Ramakrishnan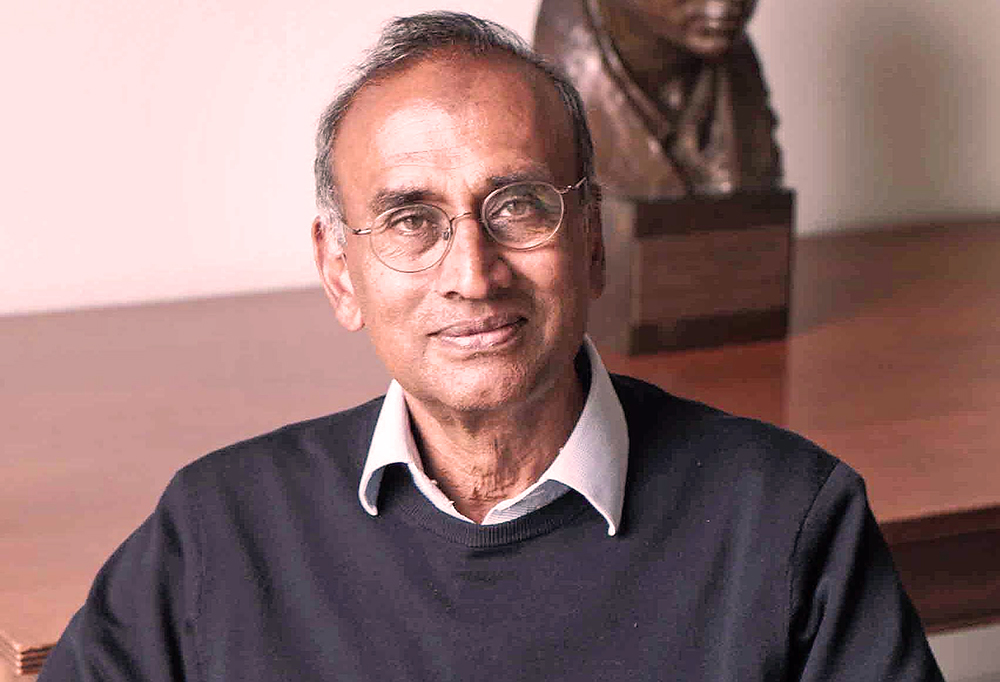 Born in Chidambaram, a sun-drenched temple town in southern India, south of the booming metropolis of Chennai, Ramakrishnan was interested in biology and chemistry since childhood.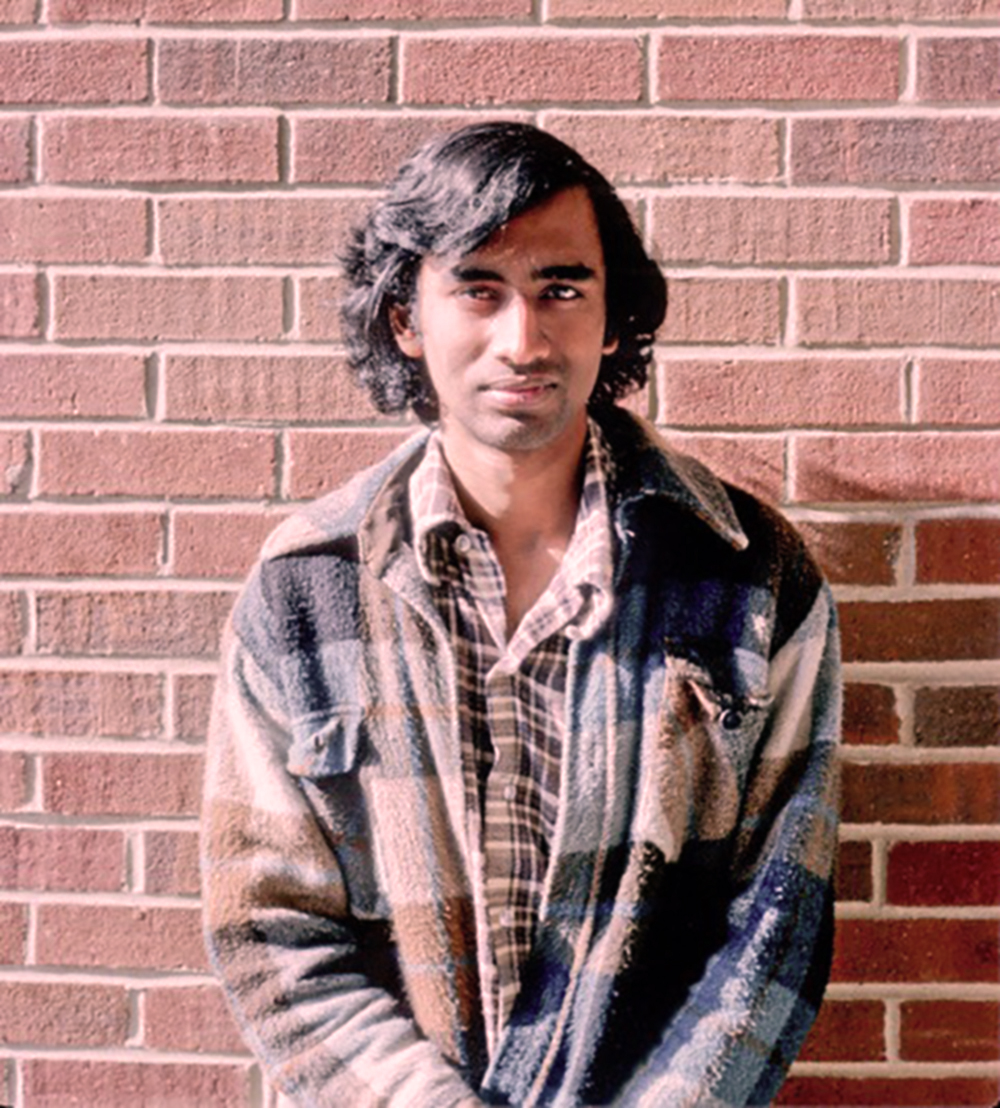 Both his parents were scientists, and his father was the head of the Department of Biochemistry at the Maharaja Sayajirao University of Baroda.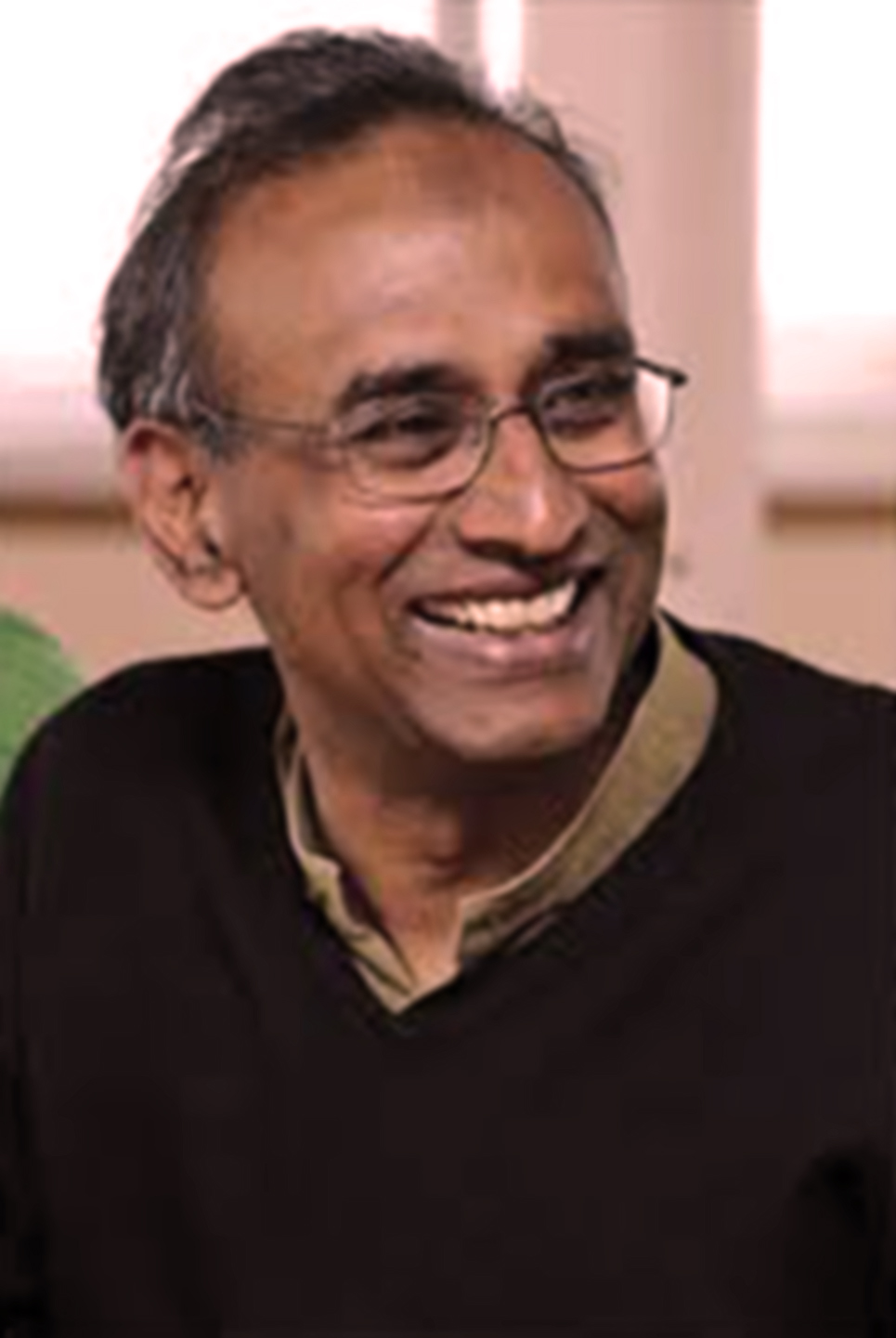 Ramakrishnan chose to study basic science for his bachelor's degree, having won a national science talent scholarship.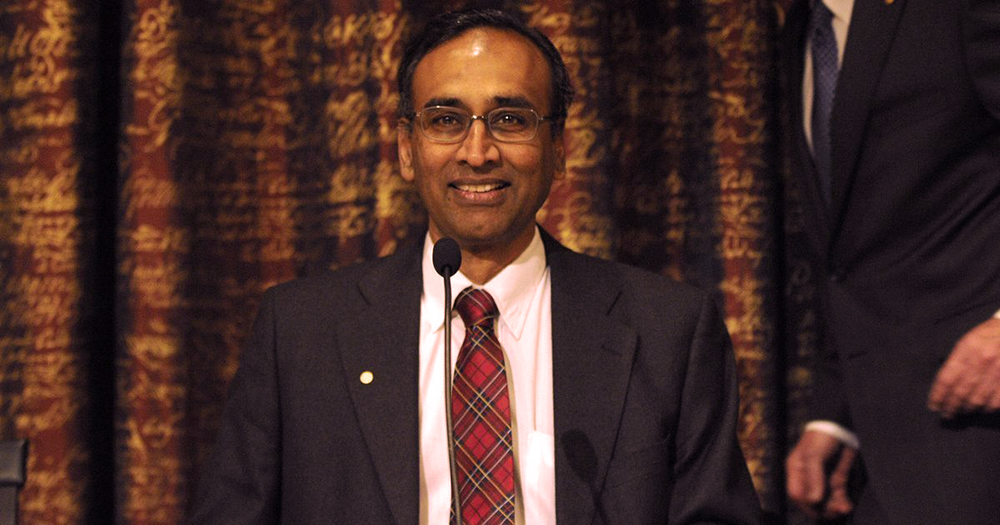 In 1971, he went to the US with a letter of acceptance to Ohio University's physics graduate program in hand.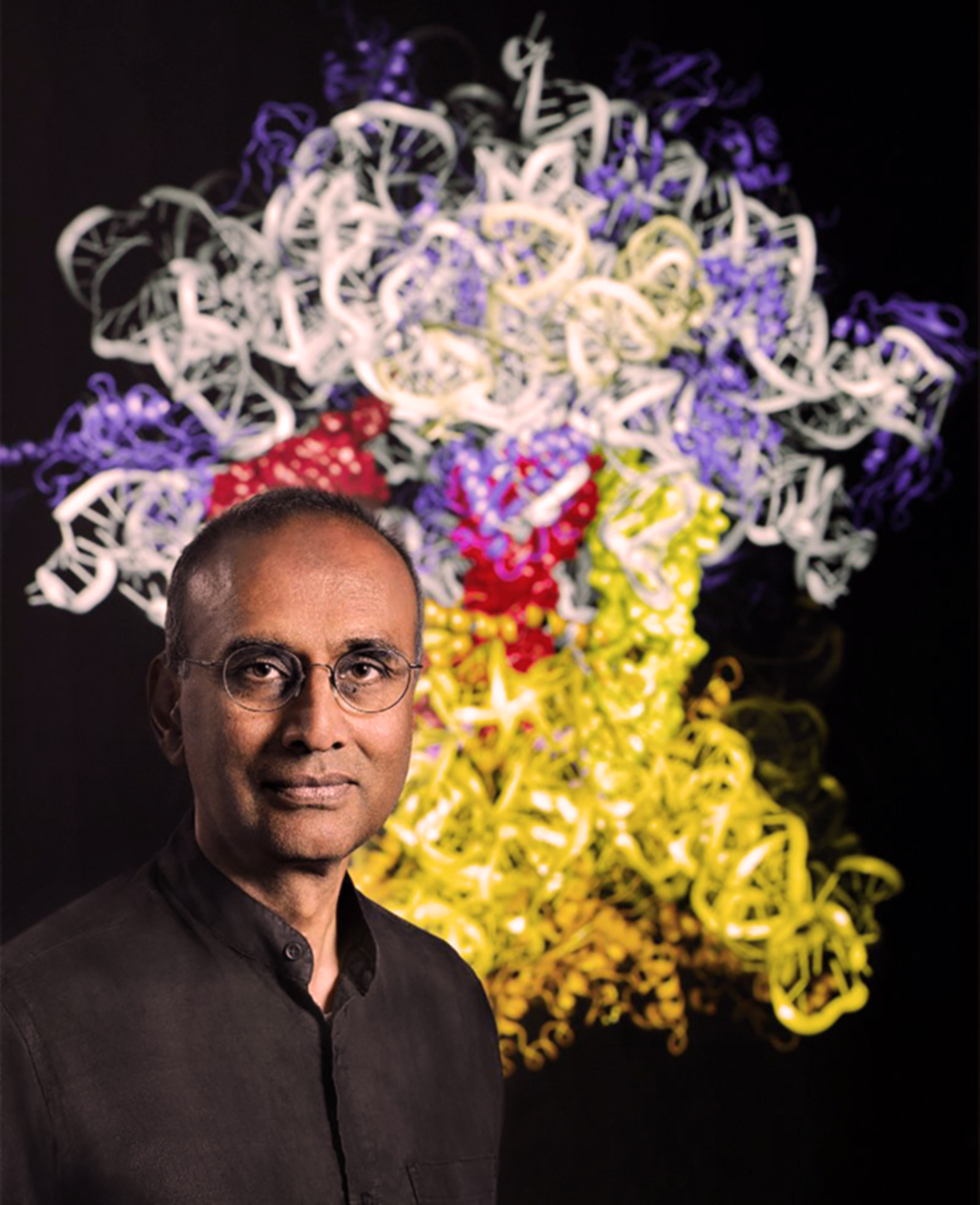 Ramakrishnan began work on ribosomes as a postdoctoral fellow with Peter Moore, Professor of Molecular Biophysics and Biochemistry, at Yale University.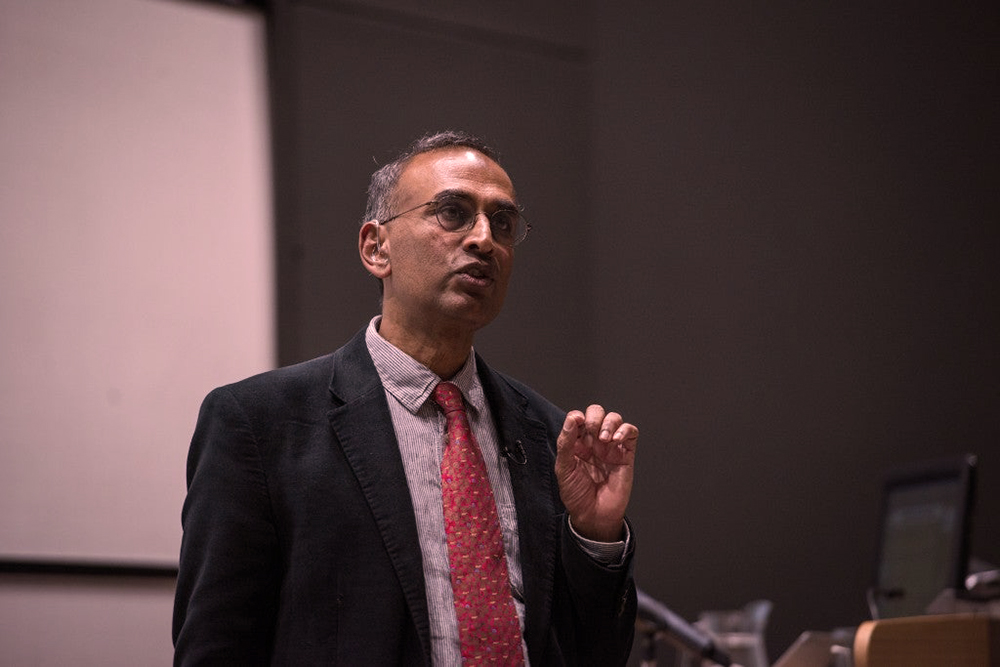 Ramakrishnan switched fields many times, jumping from chemistry to biology, but he took a sabbatical at the age of 40 to study the chemist's tool of crystallography to peer at the molecular structure of chemicals.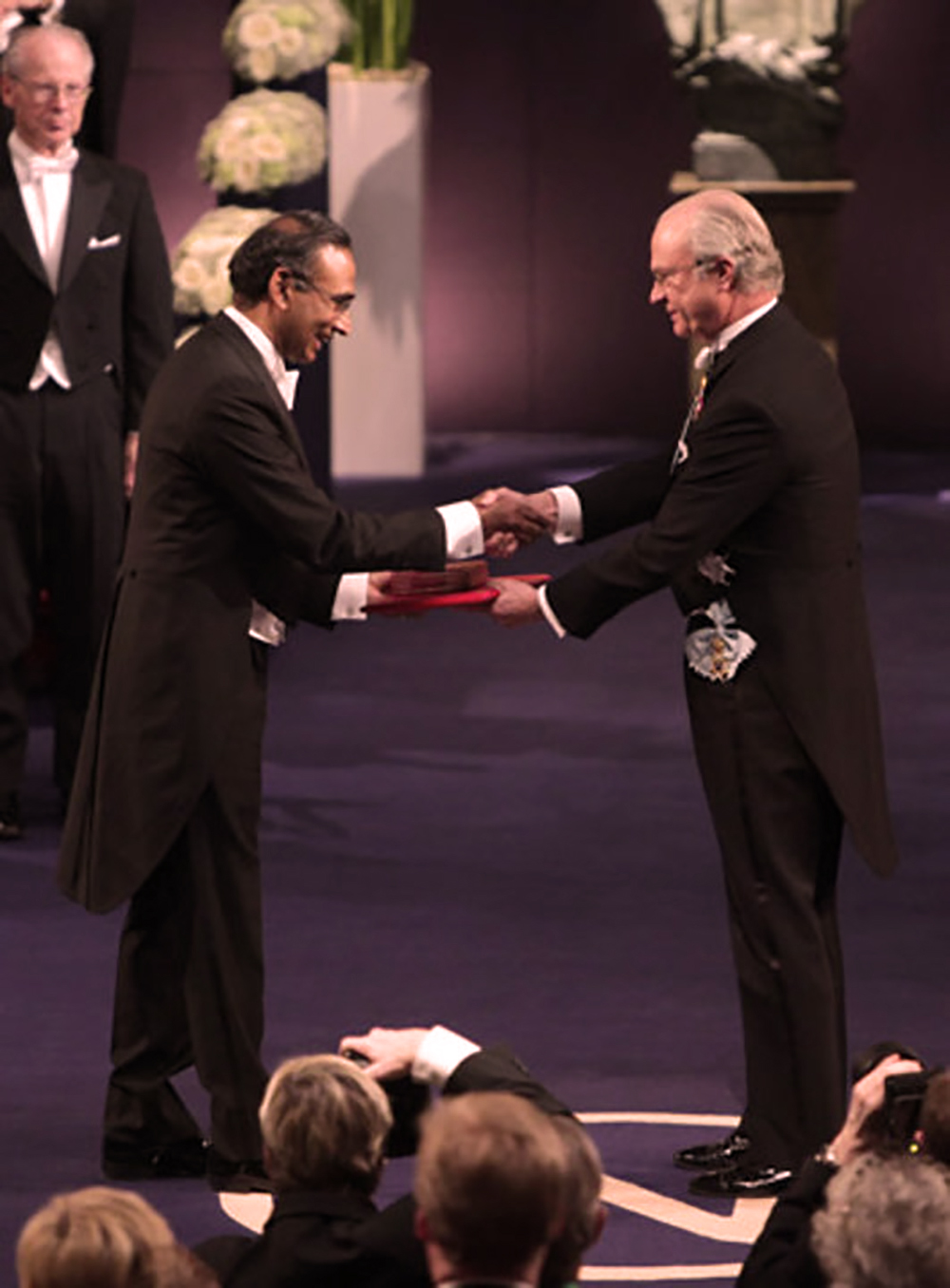 Venki Ramakrishnan shared the 2009 Nobel Prize in Chemistry with Thomas Steitz and Ada Yonath for studies on the structure and function of the ribosome, the large complexes in all cells that use the information in our genes to make the thousands of proteins needed for life.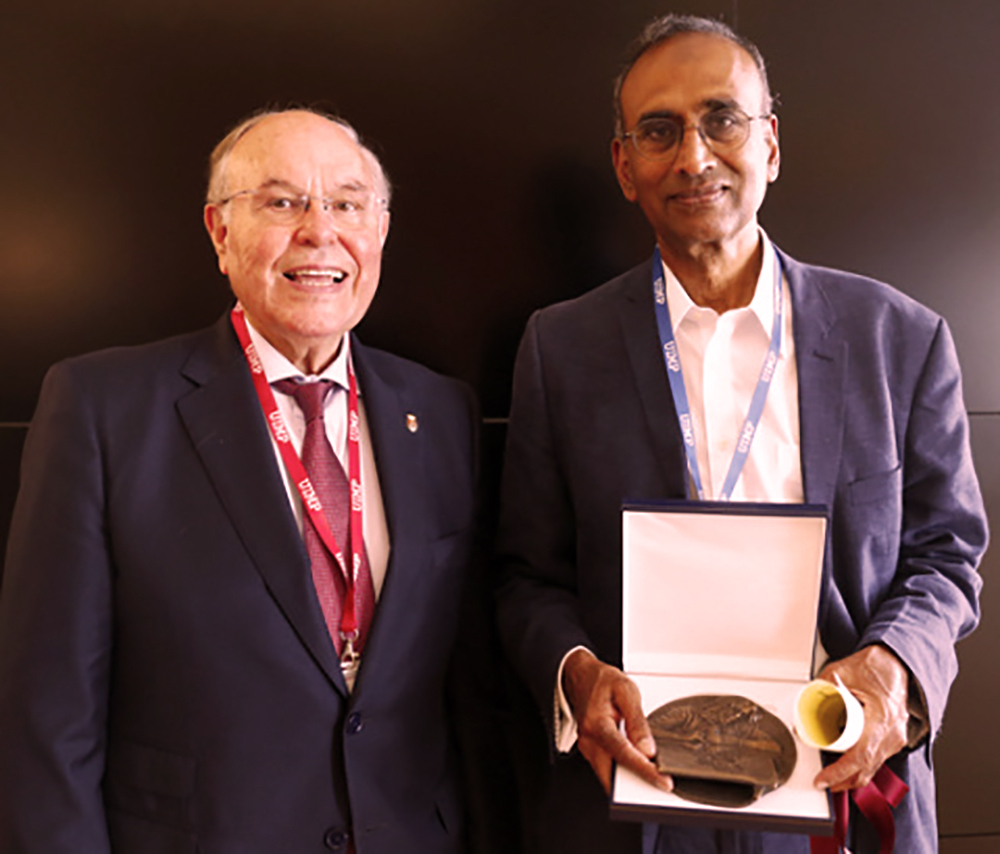 He is a Member of the US National Academy of Sciences, and a Foreign Member of the Indian National Science Academy.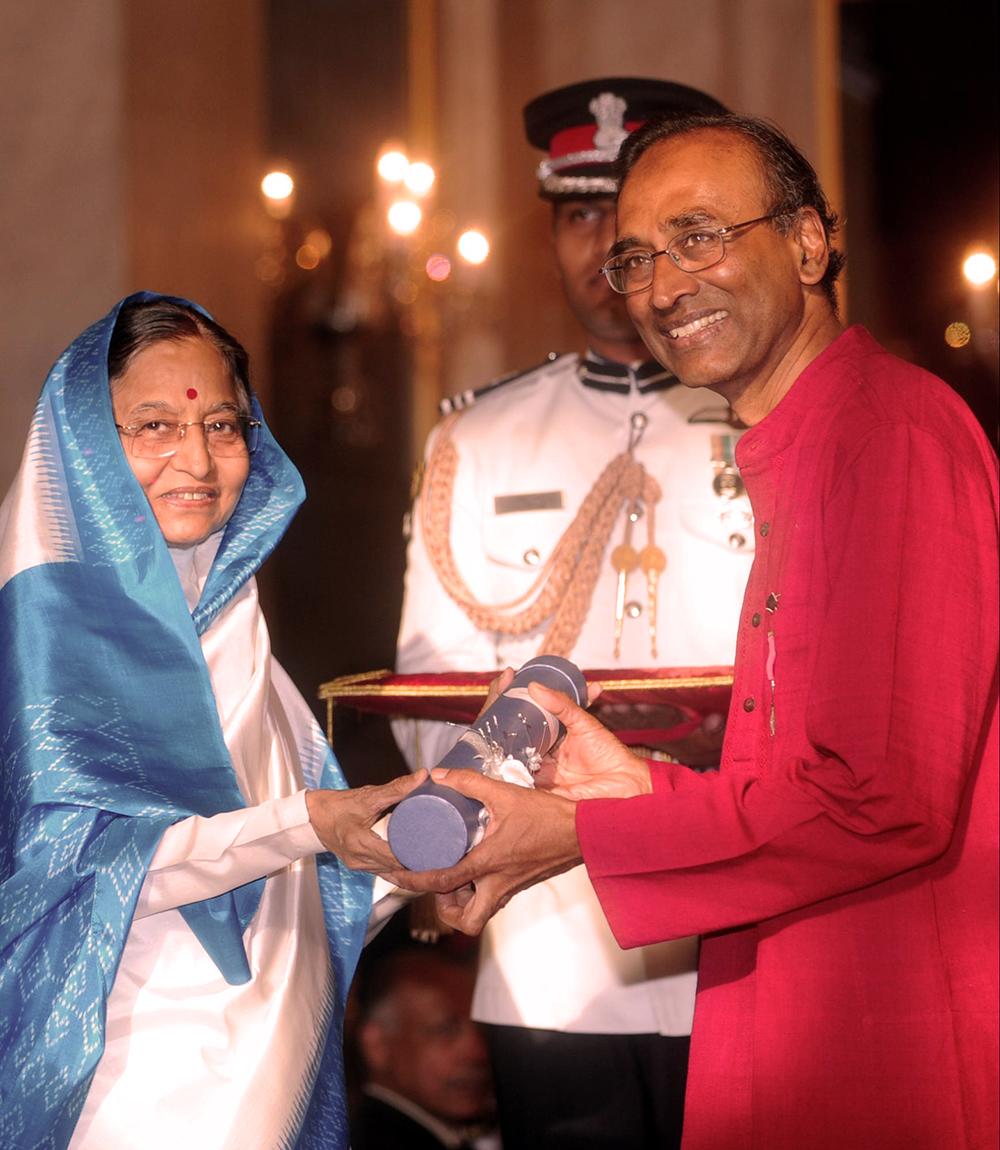 He was awarded the Padma Vibhushan in 2010 and in 2015, he was elected as President of the Royal Society for a five-year term.
---
Abhijit Banerjee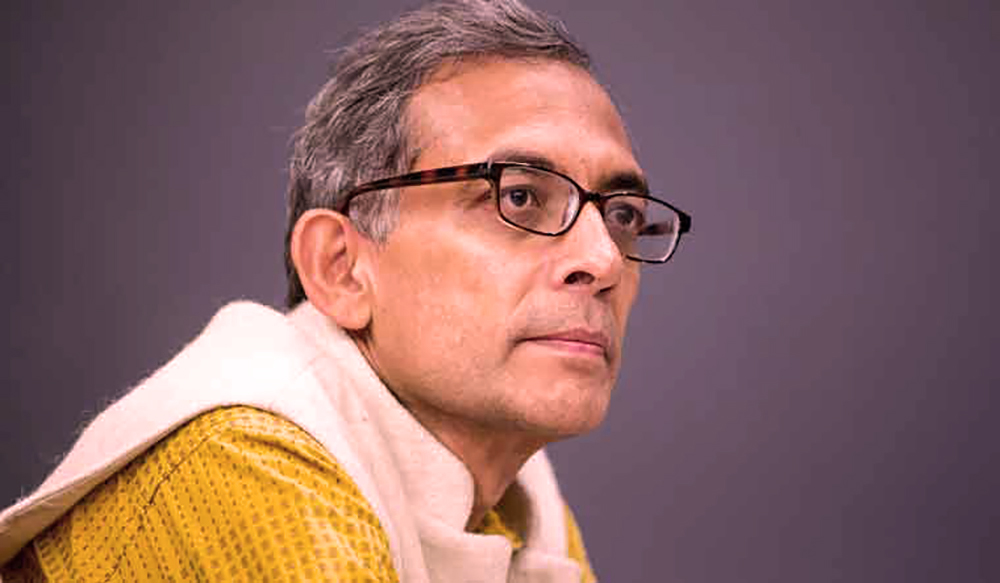 Abhijit Banerjee, an Indian-born development economist, was born in Bombay.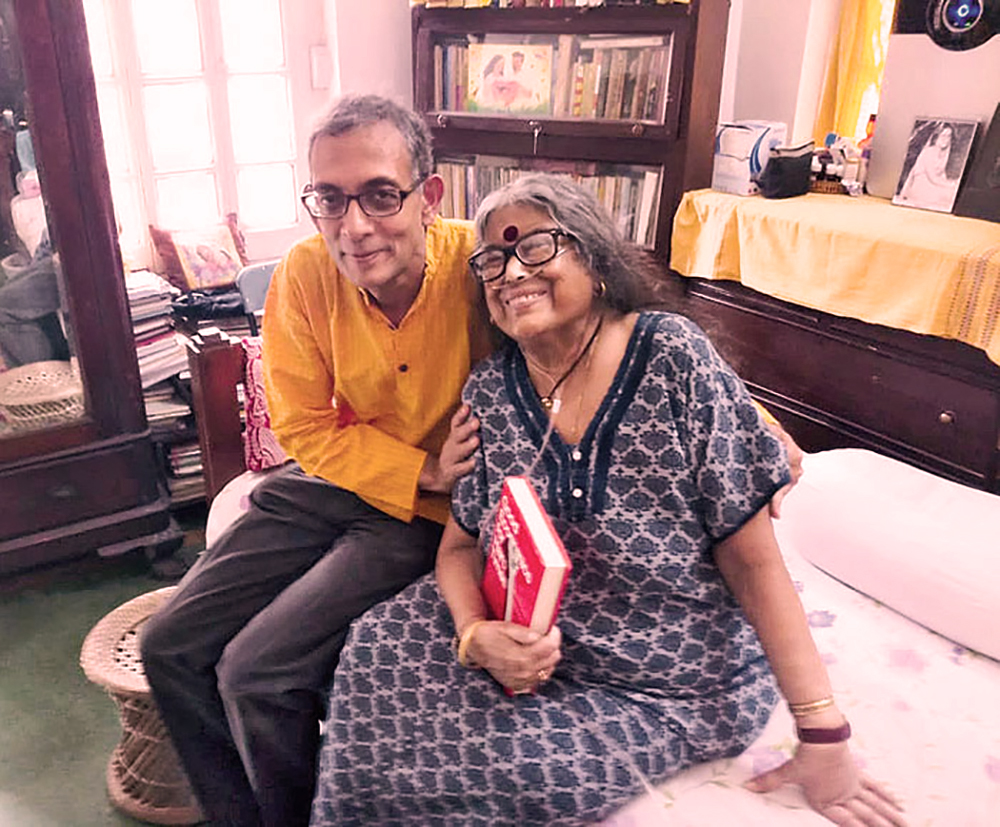 His father, Deepak Banerjee, was the head of the Department of Economics at Presidency College, Calcutta and his mother Nirmala Banerjee was a professor of economics at the Centre for Studies in Social Sciences, Calcutta.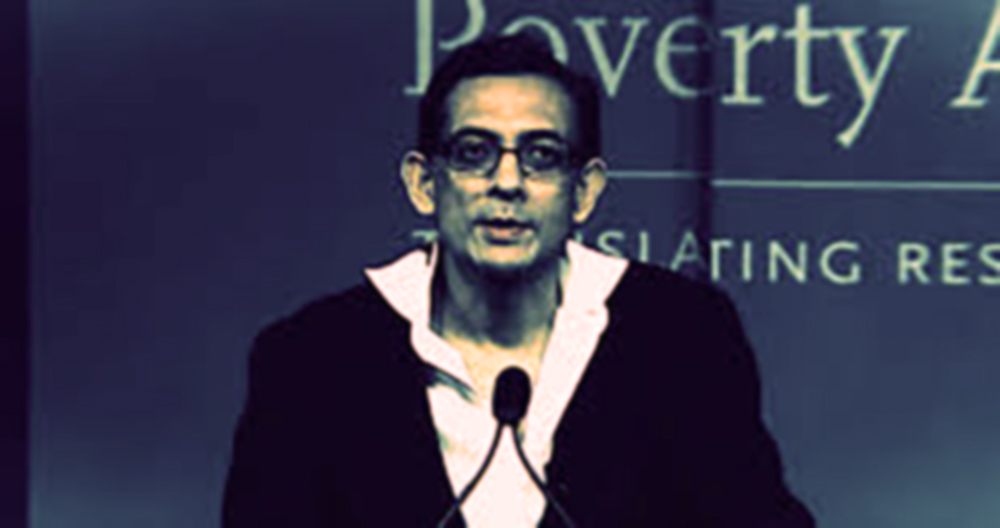 Banerjee was educated at the University of Calcutta, Jawaharlal Nehru University and Harvard University, where he received his Ph.D. in 1988.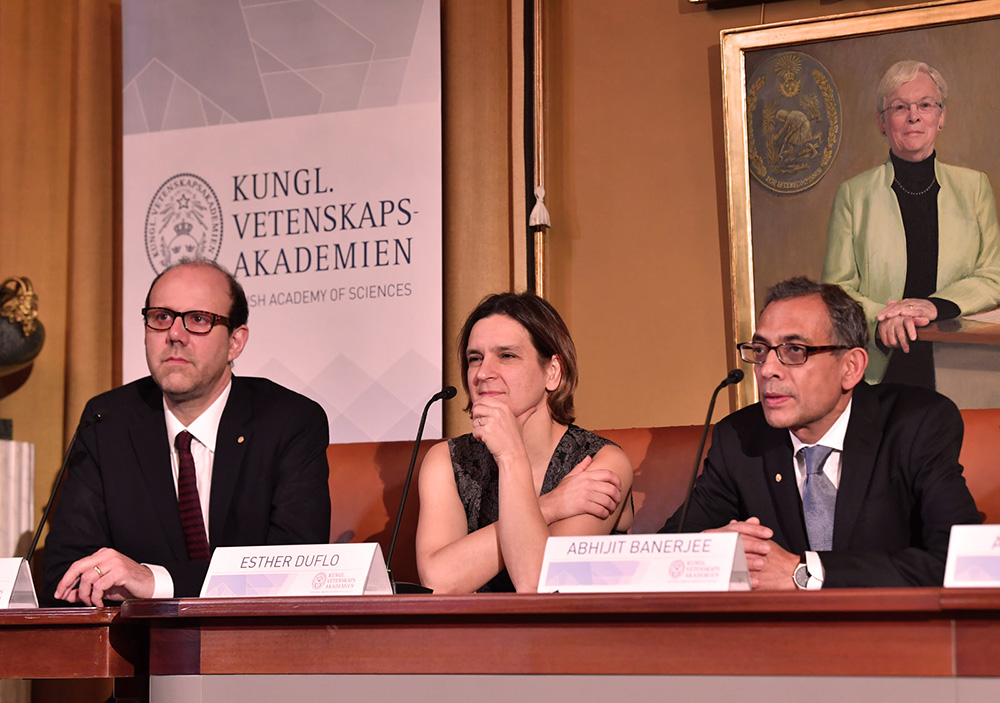 A renowned name in development economics, Professor Banerjee received the Infosys Prize 2009 in Social Sciences and Economics. In 2011, he was named one of Foreign Policy magazine's top 100 global thinkers.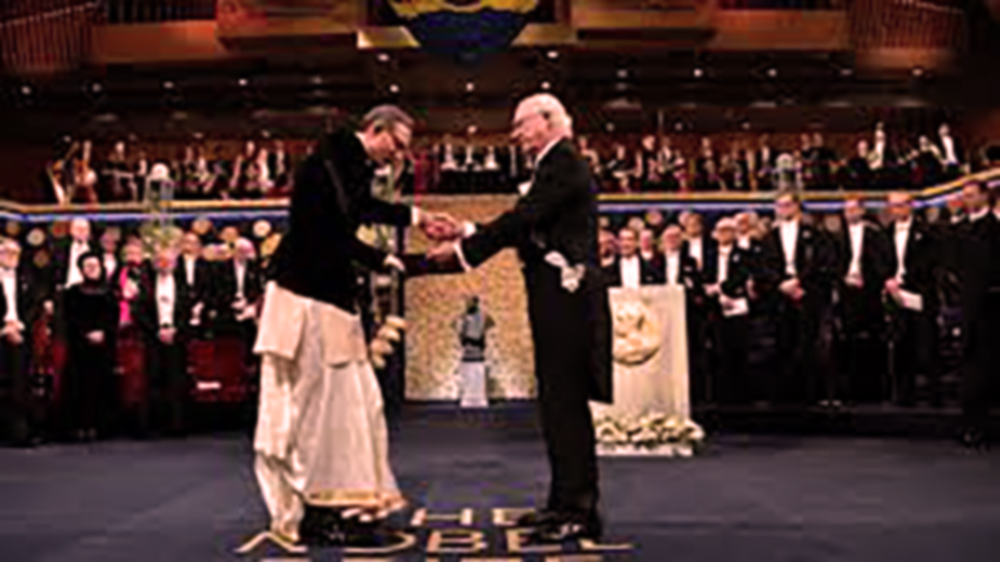 In 2019 Abhijit Banerjee and his wife Esther Duflo, won The Sveriges Riksbank Prize in Economic Sciences in Memory of Alfred Nobel 2019 along with economist Michael Kremer, for their "experimental approach to alleviating global poverty".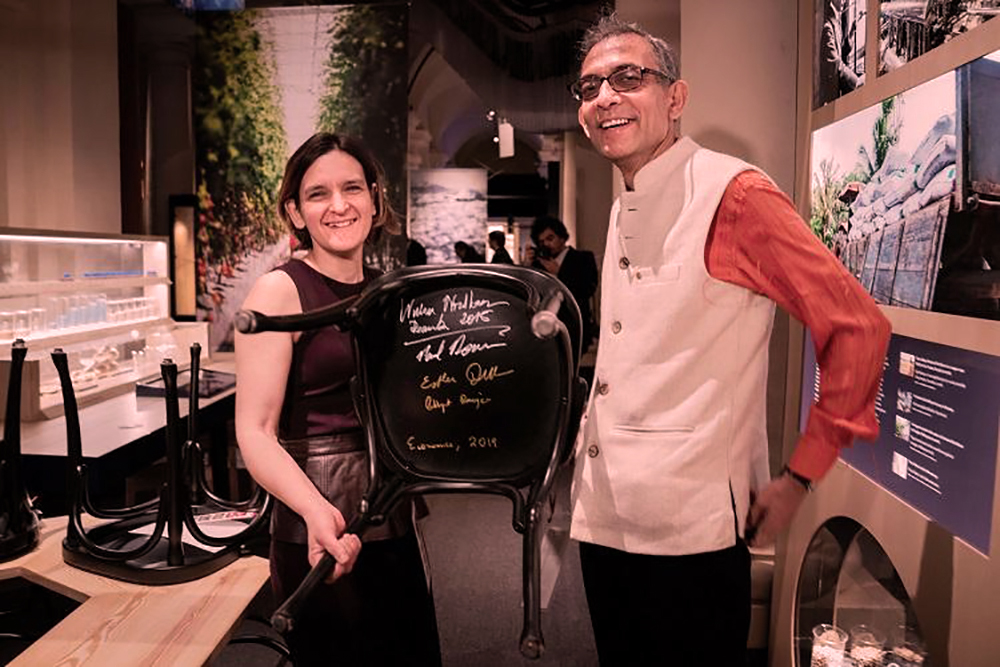 The duo, Banerjee and his wife Duflo, both MIT professors, have worked together on a number of research papers including a landmark study on remedial tutoring which has directly benefited millions of Indian children.

In 2003 he founded the Abdul Latif Jameel Poverty Action Lab (J-PAL), along with Esther Duflo and Sendhil Mullainathan and remains one of the directors of the lab.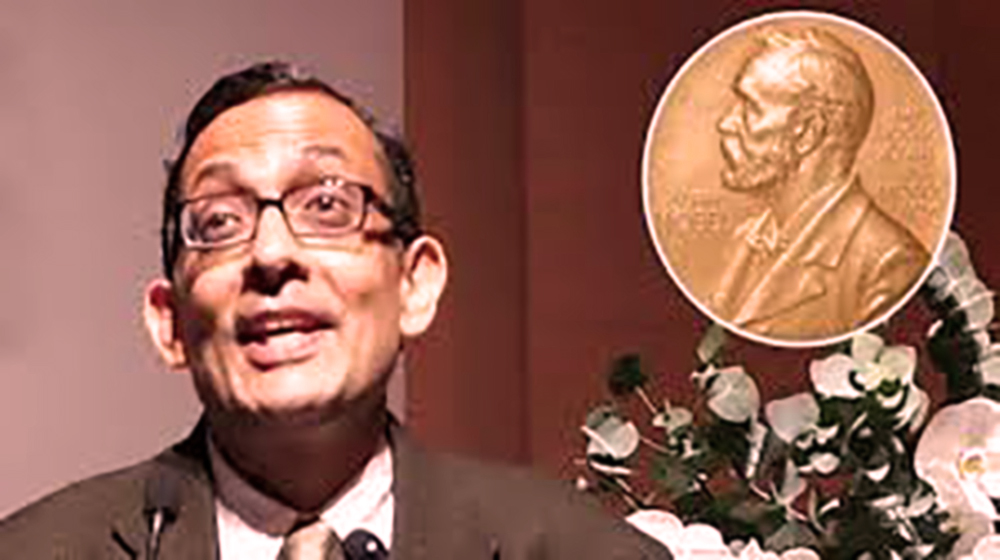 He is currently the Ford Foundation International Professor of Economics at the Massachusetts Institute of Technology.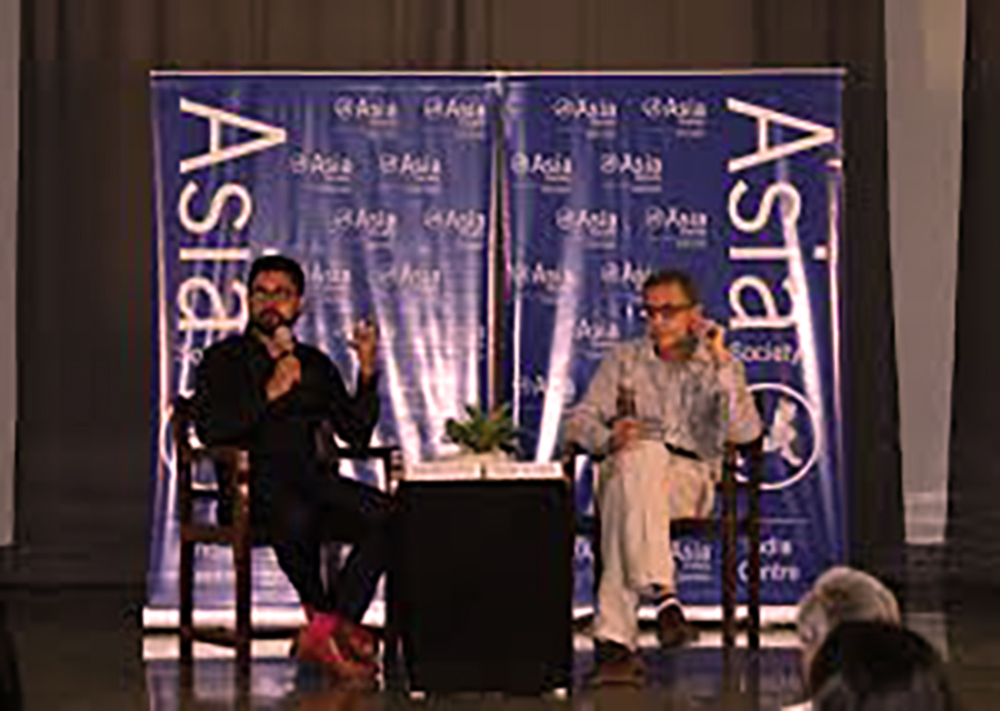 The economist has also donned the director's hat twice, co-directing two documentaries:

The Name of the Disease (2006)

The Magnificent Journey: Times and Tales of Democracy (2019)

Tuba Afreen, Delhi