CCI's Objection To Google's Business Practices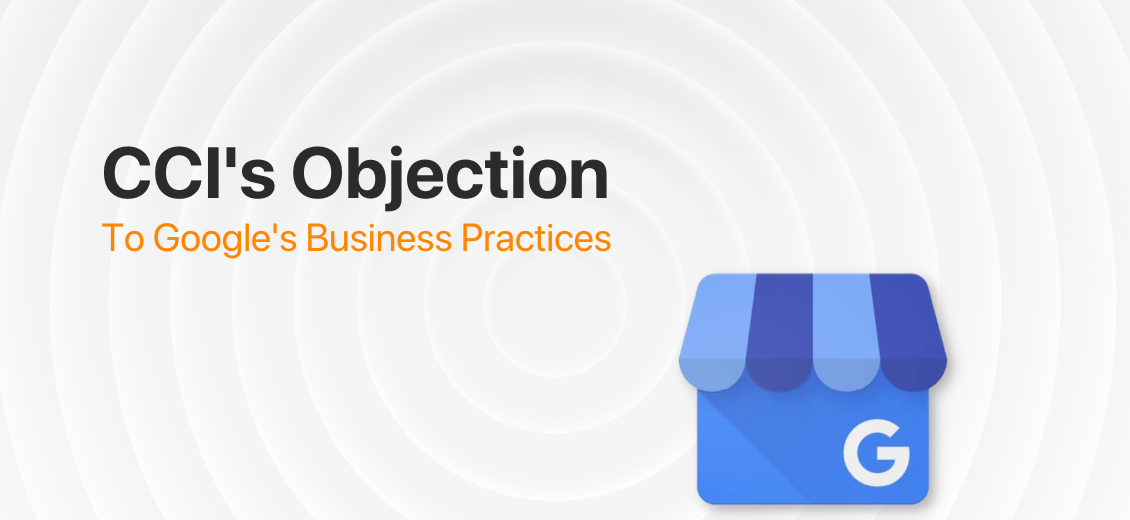 India has a relatively open economy. As such, free-market policies and less government oversight mean capital and goods move around freely (in most cases). Many regulations are in place to ensure industries comply with regulations and protect the consumer.
Keeping this in mind, we have the Competition Commission of India (CCI). The commission makes sure everyone in the market is following the mantra of strict regulation. In other words, a regulation that befits customers but doesn't go overboard.
Google has a long-standing distribution pact with Android phone makers that prevent rivals from gaining access to the most popular mobile operating system. The contract has many of its critics in an uproar. Critics argue that Google is not only violating anti-trust laws but doing so to put other competitors out of business and then reap the rewards exclusively for themselves. The contract between Google and Android manufacturers has been called one of the largest anti-trust violations in global history.
Recently, the CCI announced that it has imposed a provisional fine of 1.337 billion rupees (£145 million) on Alphabet-owned Google for "abusing its dominant position in the markets related to the Android mobile device ecosystem and search."
When did it become news?
The CCI ensures that Indian consumers are not harmed by anti-competitive business practices such as monopolies or cartels. In acknowledging that innovations and disruption will often play a crucial role in the evolution of any market, the CCI has appropriately taken cognisance of the change in the business environment and has been proactive in adapting to the same.
The CCI has identified a number of anti-competitive practices used by Google under the pretence of providing a free service. This includes burying competitors in search results, preventing manufacturers from using competing operating systems, and imposing exclusivity agreements with manufacturers for the pre-installation of certain apps. The CCI figures are almost identical to the EU's Competition watchdog findings made public in April 2018 pertaining to Google's monopolistic practices. In July this year, the EU fined Google $4 billion for abusing its monopoly power by promoting its own Google Shopping service. Similar penalties are likely to be handed out when the CCI report is finally released. Google seems likely to face hefty fines with potentially far-reaching consequences.
How did Google violate the competition law in India?
The CCI has been investigating Google's business practices since 2019. The regulator has considered various practices of the tech giant concerning a number of relevant markets.
The first is that Google acquired the Android operating system in 2005. Smartphones need an operating system in order to run applications and programs. Counterpoint research shows that 97% of India's 600 million smartphones run on Google's Android OS. Google licenses other proprietary applications, such as Chrome and Play Store, which OEMs such as Samsung then use on their mobile phones. While Android is open source and includes the basic features of a smartphone, it doesn't include Google's proprietary applications. In order to access the apps, manufacturers have to sign a contract or agreement with Google that later governs both their obligations and general rights.
The CCI held that Google had used anti-competitive practices to make sure that Android manufacturers who wished to use Google's proprietary apps had to use Google's version of Android. This prevented Android fork developers from finding distribution channels for their fork or alternate OSs, as almost all the OEMs were tied with Google. More prominently, through Mobile Application Distribution Agreements (MADA) restrictions, it ensured that the most prominent search entry points, i.e., search app, widget, and Chrome browser, and the whole Google Mobile Suite (GMS) came mandatorily pre-installed on Android devices with no option to uninstall them.
Next, Google is undoubtedly the only significant and ruling player in the market regarding Android OS. The EU learned that since users already get to use a pre-installed Play Store from Android, they only bother to think about downloading apps on the Google Play Store.
Google has a dominant market share in the general internet search market and the non-OS-specific browser market. As of last year, Google had a 92% hold when it came to shares of the SE (Search Engine) market. Thus, Google managed to position its exclusivity with the help of its RSAs (Revenue Sharing Agreements) with the manufacturers. That is how it managed to gain the total exclusion of competitors. The Competition Commission of India (CCI) said that these agreements with OEMs guaranteed to Google continuous access to search queries of mobile users, helping not only in protecting its advertising revenue but also in reaping the network effects through "continuous improvement of services". This was exaggerated by enabling Google as the only or, say, the default browser in all Android Smartphones.
That being said, CCI found that Google was a dominant player in all the relevant markets and had violated multiple subsections of Section 4 of the Competition Act.
The Commission mentioned:
"With these agreements in place, competitors never stood a chance to compete effectively with Google, and ultimately these agreements resulted in foreclosing the market for them and eliminating choice for users."
CCI's direction to Google
Apart from slapping a "cease and desist" order on Google for indulging in anti-competitive practices, the Competition Commission of India has directed the company to take certain measures concerning its ecosystem of the Android operating system. These include -
Smartphone makers should be allowed to choose from a wide range of Google apps tailored to their specific needs.
Manufacturers should not be required to pre-install Google search services, Chrome browser, YouTube, Google Maps, Gmail, or any other Google apps with the Play Store.
Google should allow users to choose their default search engine for all search entry points during the first device setup.
It will be ensured that when APIs give access to Google's "app store, " its app developers will not face any problems developing Android apps.
Google should refrain from offering any monetary/ other incentives to OEMs because doing so would create an unfair marketplace.
Google has announced that it shall not impose anti-fragmentation obligations on OEMs. This means that manufacturers will be free to develop their own Android versions and that users of non-Google devices should also be able to access Google's proprietary apps.
Google will not prevent users from uninstalling the apps it pre-installs on mobile devices.
The Competition Commission of India has asked Google to provide relevant financial data, including supporting documents and details, within 30 days.
Google's Stance
A day after India's antitrust regulator came down heavily on Google for the second time in less than a week, the company said it was reviewing the decision to evaluate its next steps. Google believes that developers and Indians generally benefit from the services and opportunities they bring in with Google and Android. People use Android and Google Play to access billions of apps and millions of songs, movies, games, TV shows, and books. It's changing lives across India - bringing more people online, connecting the next billion Indians to the digital world, and opening up new opportunities in local communities.
Google echoed loudly that -
"By keeping costs low, our model has powered India's digital transformation and expanded access for hundreds of millions of Indians. We remain committed to our users and developers and are reviewing the decision to evaluate the next steps."
With that being said, some entrepreneurs have welcomed the recent CCI's order against Facebook, saying it will "benefit and protect" them from digital colonialism, while others have argued that a number of questions remain unanswered.
Google's opponents are worried that it will appeal against the CCI order and get a stay and so introduce the commission in India through another way. They also asked what would happen to firms that participated in the Google Play pilot on alternative billing and if Google would impose the levy in another way.
At last, it is required to bring in notice that Google was about to levy the orders and commission from the 31st of October in India, and for global users, it was supposed to get amended in the coming June.
Conclusion
The Competition Commission of India (CCI) has imposed a hefty fine on Google for misusing its dominant position and imposing unfair conditions for developers to publish apps on Google Play Store. It hopes the order will pave the way for healthy competition in the digital marketplace. The Indian government is also planning to bring more stringent laws to help curb the misuse of dominance by Big Tech firms. Many are hopeful that the CCI ruling will force lawmakers to draft better laws to protect consumers and prevent monopolies.
Prateek Chatterjee