Career and Life of Rishi Sunak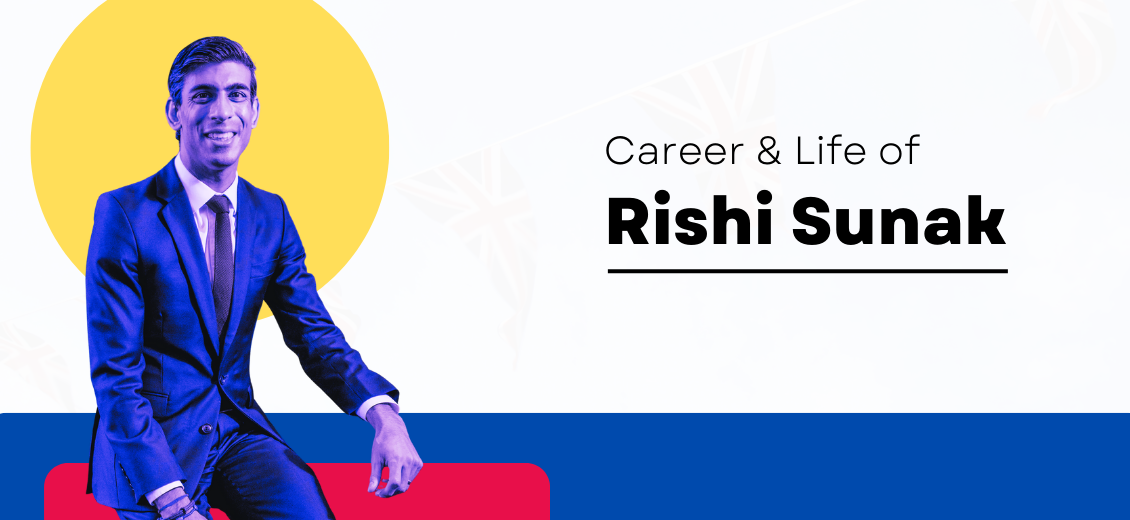 A few days back, Indian newspapers, magazines, and social media were flooded with the name Rishi Sunak. And why wouldn't it be so? For he became the first UK Prime Minister (PM) of "Indian origin." He is also the youngest UK PM in 210 years of British history, as he is only 42 and is also recognised as one of the wealthiest MPs.
According to The Guardian, PM Sunak and his wife Akshata Murthy are estimated to be worth £730 million in total, double the wealth of King Charles III and Camilla, the Queen Consort (£300-£350 million). His ability to bring a nation that is in terrible economic problems a decent amount of prosperity will determine the fate of his government.
Personal Life
Sunak was born on May 12th, 1980, in Southampton, Hampshire, South East England, to Indian parents. His father, Yashvir, is a retired physician, and his mother, Usha Sunak, is a pharmacist. Rishi Sunak is married to Akshata Murthy, the daughter of Infosys co-founder Narayan Murthy, and they have two children, Krishna and Anoushka. Although his grandparents were born in Gujranwala, now in modern-day Pakistan, they were British Indians.
Education
Rishi Sunak has been a bright student since his school days. He attended Winchester College, a public boarding school for boys, where he excelled academically and served as the school's head boy and newspaper editor. After that, he completed his graduation from Lincoln College, Oxford. During his graduation, he also did an internship at Conservative Campaign Headquarters. Later, he went to the USA and completed his MBA at Stanford University.
Business Career of Rishi Sunak
From 2001 to 2004, he worked as a business analyst at Goldman Sachs, an investment bank, which he left to join The Children's Investment Fund Management (TCI) and became a partner in September 2006. Then, in 2009, he joined another hedge fund firm, Theleme Partners. He also served as the director of the investment firm Catamaran Ventures, owned by his father-in-law, businessman N. R. Narayana Murthy.
Political Career of Rishi Sunak
Rishi Sunak started working for the conservative party in 2010. He associated himself with Policy Exchange, a party's leading Think tank. In 2014, he became the head of this think tank's Black & Ethnic Minority (BME) research unit. The same year, he was chosen as the Conservative Party's candidate for the House of Commons, representing Richmond. In 2015, he was elected as the MP from Richmond, Virginia (US), and since then, he has not looked back.
From 2015 to 2017, he served as a member of the Environment, Food & Rural Affairs select committee. In 2018, he was appointed to his first ministerial post as Undersecretary of state at the Ministry of Housing, Communities and Local Government. He became a staunch supporter of PM Boris Johnson, and when Johnson returned to power again in 2019, he was awarded the post of Chief Secretary to the Treasury in July 2019. When Sajid Javid resigned from the position of Finance Minister (Chancellor of the Exchequer) in February 2020, Johnson replaced him with Sunak, who, at the age of 39, became the fourth youngest person ever to hold that position.
Following the announcement of his resignation by PM Johnson in July 2022, Rishi Sunak and then Foreign Secretary Liz Truss were the top two contenders for the Prime Ministerial post, both of which went for a vote by the party's whole membership. However, when the election results were announced on September 5, Sunak came up short, taking 42.6 percent of the votes, compared with 57.4 percent for Truss, who became the party leader.
Truss's tenure in the office was the shortest in history. In just six weeks, the dissent among the Conservative Party MPs increased, and calls for her resignation mounted. The major reason for this was her attempt to impose an unfunded £45 billion ($50 billion) tax cut while also capping energy prices for two years, which promised to widen a gaping budget deficit and panic the financial markets. On October 20, Truss announced her resignation. This time, Rishi Sunak got support from a majority of Conservative Party MPs, and this paved the way for the first British Prime Minister of Indian roots.
Challenges Ahead For Rishi Sunak
PM Rishi Sunak inherits a crisis of historic proportions in the politics and economy of the UK. His decisions will be the true test of his ability to lead in times of crisis. However, Britain's economic problems began long before Sunak had even entered politics. Since the 2008 global financial crisis, the British economy has largely been stagnant. The decision to leave the European Union worsened the matter as it became more challenging for Britain to trade with its major trading partners. This decision subsequently hit small businesses across the country. In this phase of reduced GDP, COVID disruption and war in Ukraine proved disastrous for the British economy.
The result of all these factors is that today, the ratio of revenues to current spending went from a surplus to a deficit of over 11%. The inflation rate, which usually stays below 2.5% in Britain, has spiralled to around 10% presently. The rising cost of living is pushing millions of people towards poverty in Britain.
In the end, I will say that the situation of the British economy and politics is so grave that Rishi Sunak doesn't even have the time to celebrate his achievement. Only a concrete roadmap and extraordinary willingness could save the British economy from going into the deep darkness of recession.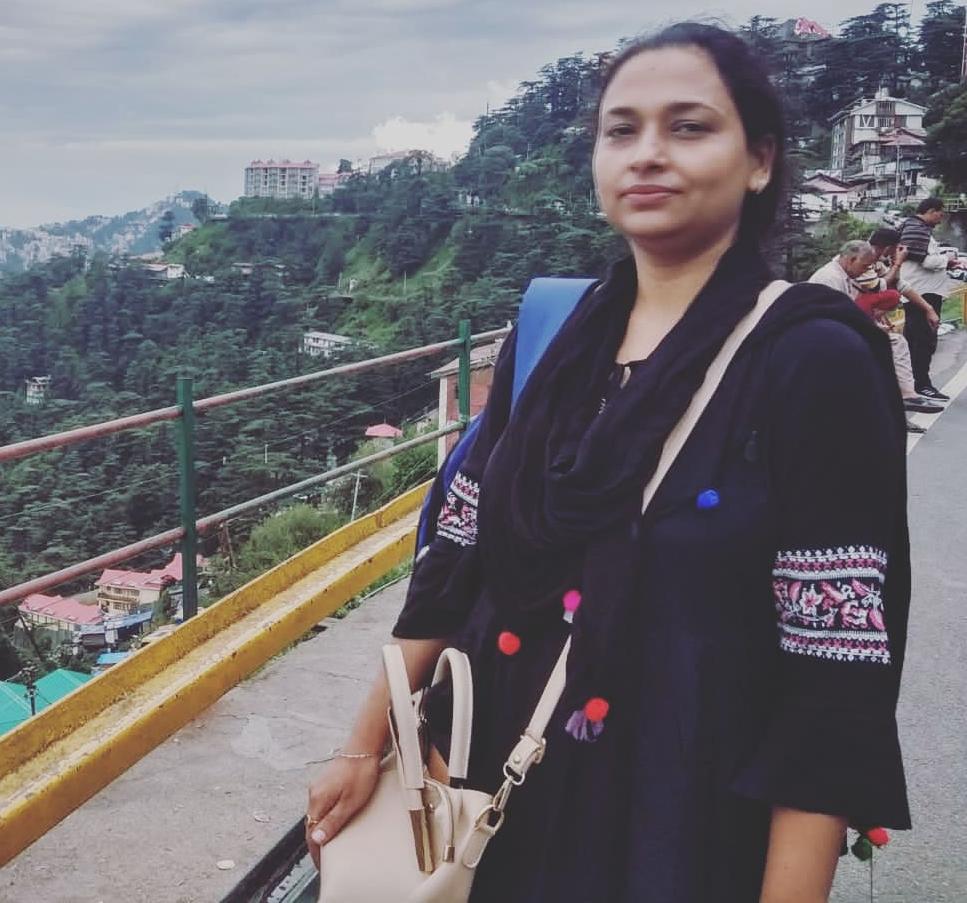 Aarifa Nadeem
Aarifa Nadeem is from Jhansi, UP. She has qualified UGC NET in Tourism Administration & Management and is currently pursuing her Ph.D. in Tourism from Bundelkhand University, Jhansi.