10 Movies To Keep You Motivated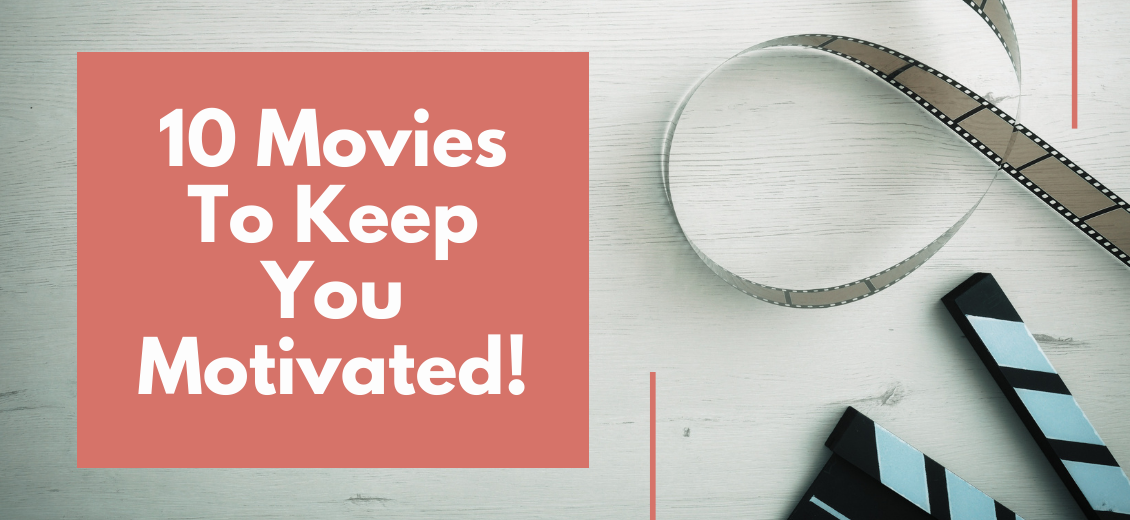 The Covid-19 pandemic changed our lives, some for the better, some for the worse. Schools, colleges, entrance exams and universities were shut down which resulted in high degrees of laziness and demotivation. And, with everything around us going back to normal again, now we are bound to feel stressed and uncertain!
And, what better way to de-stress and motivate oneself than watch inspiring movies that leave you stunned?
Here we bring to you a list of 10 movies that will leave you with important motivational messages and an immeasurable love for the characters that are going to motivate you!
1. Rocky (1976)
IMDb: 8.1/10
Length: 2 hours
Quote: "But it ain't how hard you hit; it's about how hard you can get hit, and keep moving forward. How much you can take, and keep moving forward. That's how winning is done."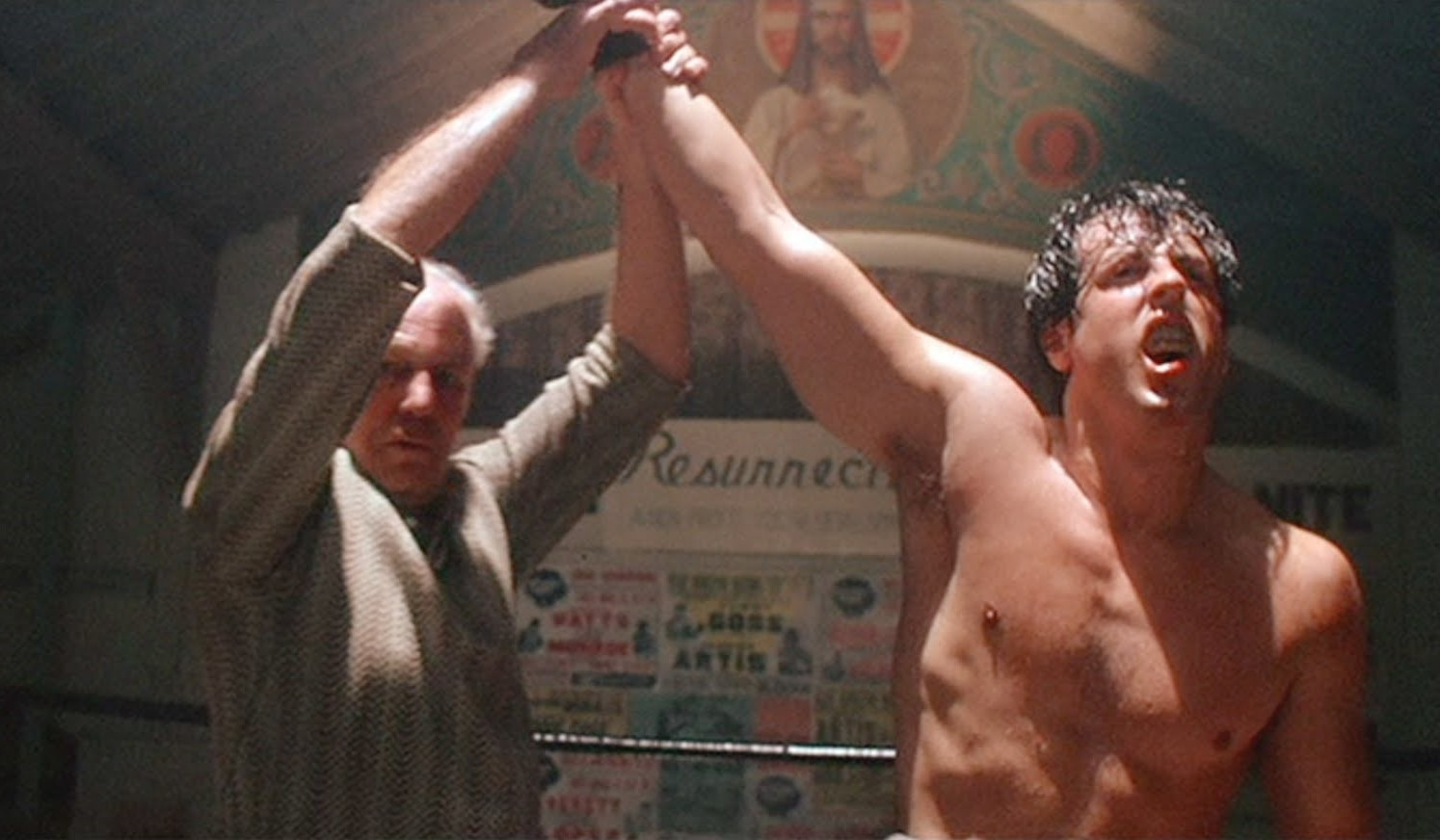 This inspiring movie revolves around a man called Rocky Balboa in Philadelphia, who is struggling to make it big in the boxing world. When Apollo Creed, a heavyweight champion, gives him an opportunity to fight in the ring, Rocky jumps at the chance and lets Micky train him. With numerous movies made on Rocky Balboa, this tremendously inspiring movie couldn't have been made better. The rocky (pun intended) movie teaches you that "if you work hard for something, nothing is impossible to achieve."
2. 50/50 (2011)
IMDb: 7.6/10
Length: 1 hour 40 minutes
Quote: "You can't change your situation. The only thing that you can change is how you choose to deal with it."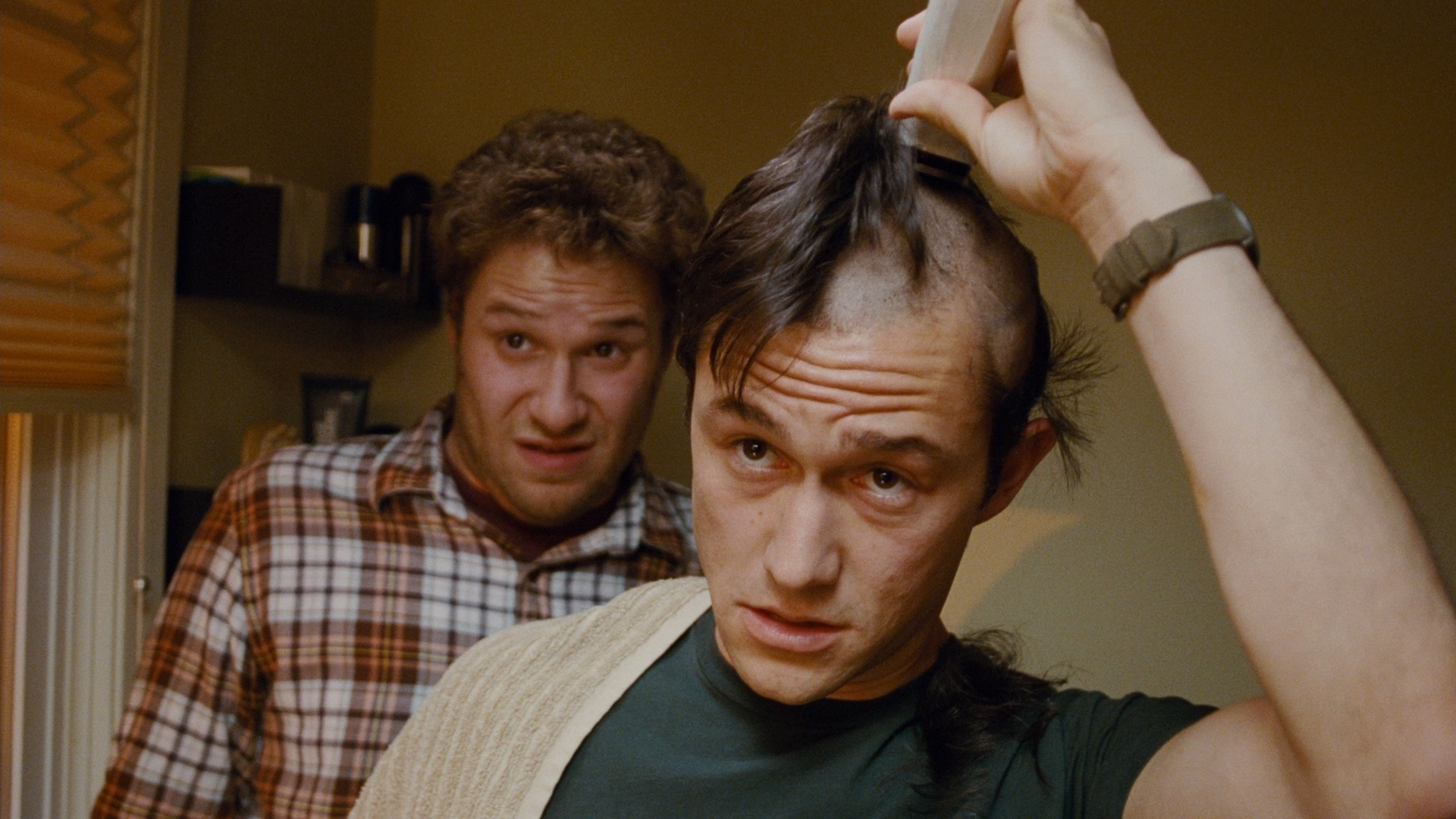 Adam Lerner, a radio journalist, who takes exceptionally good care of his health is surprised when he is diagnosed with a rare form of spinal cancer. He takes the news relatively well. However, his mother and best friend, Kyle don't take the news well and he ends up seeing a therapist. With a 50/50 chance of living, he realises the importance of family and friendships. Is his will to live enough to make it through?
3. 3 Idiots (2009)
IMDb: 8.4/10
Length: 2 hours 50 minutes
Quote: "Kaamyaab hone ke liye nahin, Kaabil hone ke liye padho!"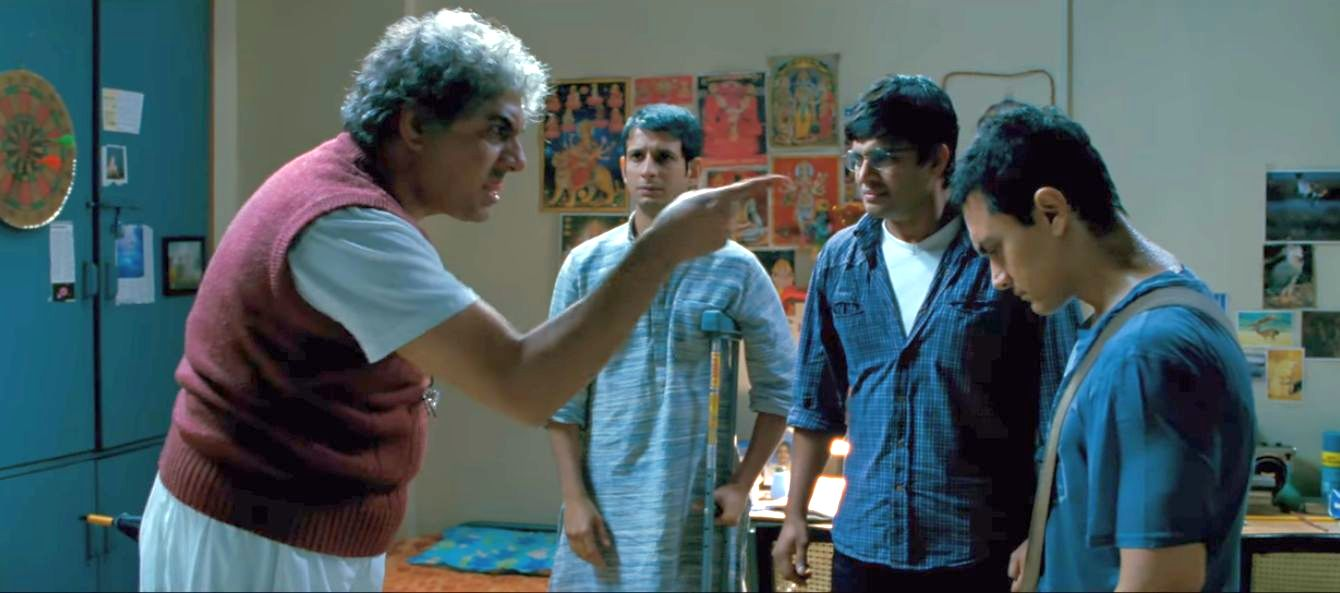 3 engineering students set out to find their passion and succeed in the midst of lowering grades and family problems! Although being exceptionally long, this movie will capture your complete attention from start to end. With the perfect amount of laughter and sorrow, this movie is a cinematic masterpiece in the eyes of many. Moreover, this movie is full of small motivational messages like "all is well", "follow your passion and success will follow you" and "spending time with loved ones and enjoying it is very important."
4. The Blind Side (2009)
IMDb: 7.6/10
Length: 2 hours 9 minutes
Quote: "You threaten my son, you threaten me."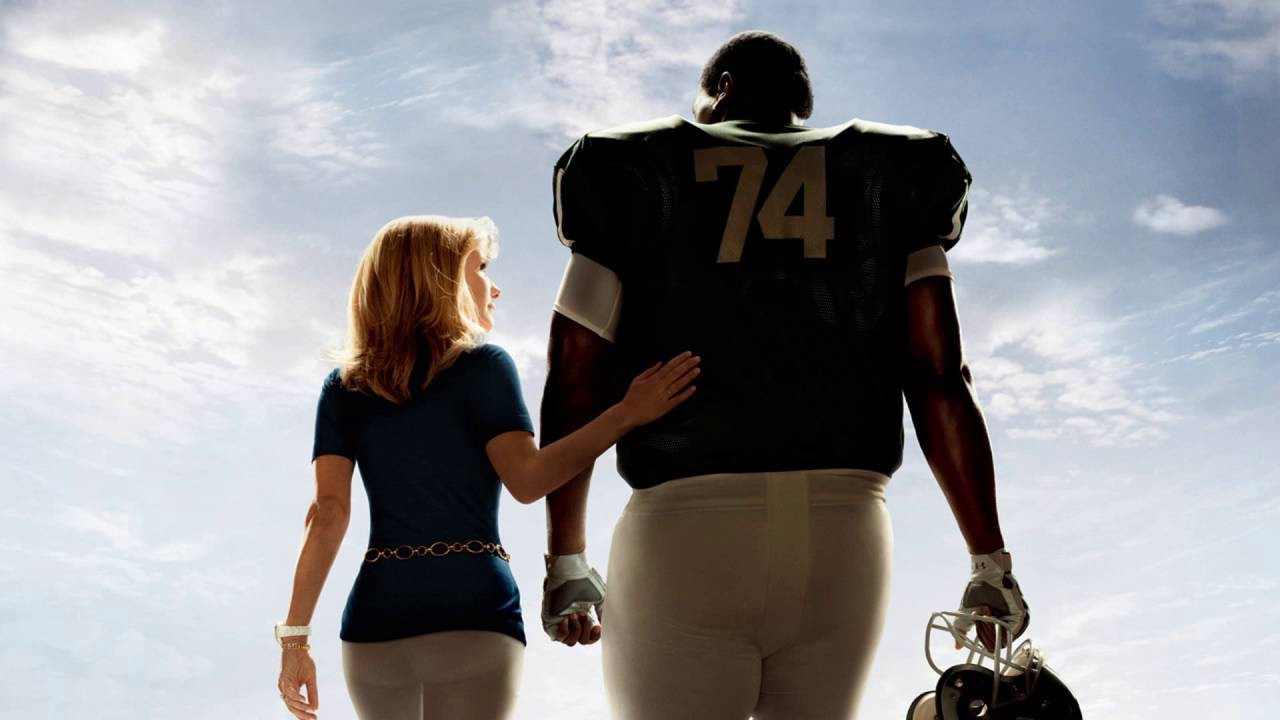 Michael Oher, a homeless and disabled child, was taken in by a loving couple, Leigh Anne Tuohy and Sean Tuohy. Leigh takes over his life, gives him a place to stay and tries her best to give him the love he deserves. When Michael shows an interest in football, she gets him a coach and goes the extra length to make sure he gets everything he needs. Michael goes on to become a first round pick of Baltimore Ravens in the 2009 NFL draft. This movie shows us how a little bit of love can change everything if this love is given the right way.
5. Million Dollar Baby (2004)
IMDb: 8.1/10
Length: 2 hours 12 minutes
Quote: "Anyone can lose one fight, anybody can lose once, you'll come back from this, you'll be the champion of the world."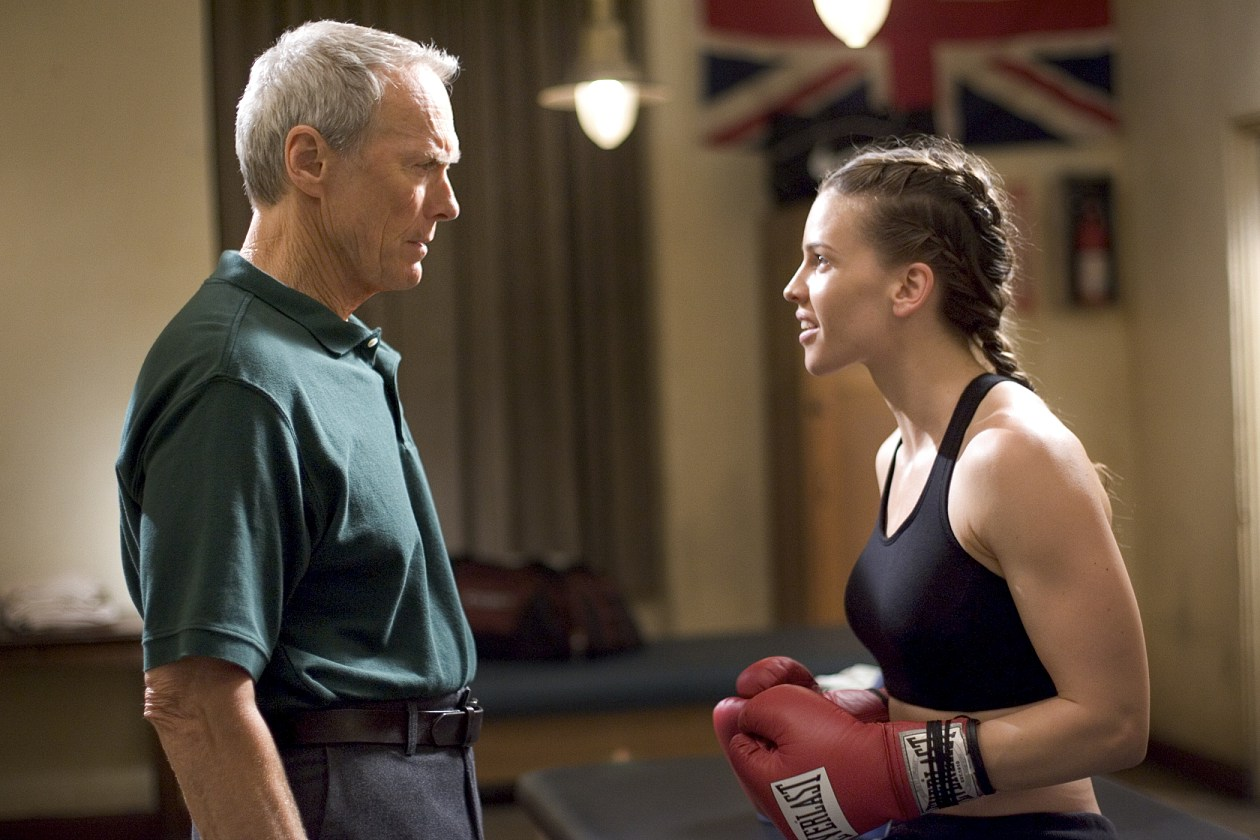 Maggie aspires to be a world known boxer someday. With this dream, she approaches Frankie Dunn, who flat out says no for training a girl. However, with Maggie's persistent asking and the showcase of her raw talent amazes Frankie who takes her under his wing. He turns her into the fighter he always wanted under him. She also proves to be a loving friend who fills the voids in his life. This powerful movie breaks barriers by teaching you that "your will is everything so, don't lose it for you will lose you."
6. Forrest Gump (1994)
IMDb: 8.8/10
Length: 2 hours 22 minutes
Quote: "Mama always said life was like a box of chocolates. You never know what you're gonna get."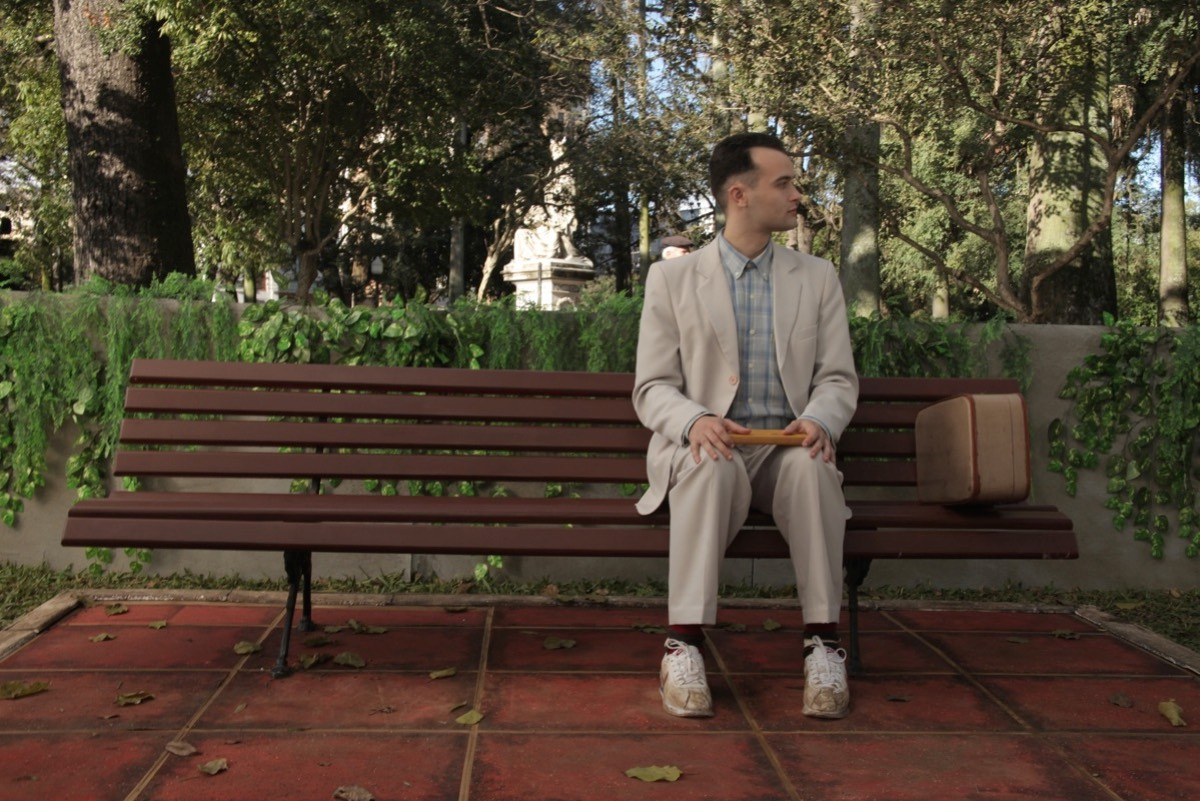 Forrest Gump is a man of low I.Q. but with simple and loving intentions. He used to play with a girl called Jenny Curran during his childhood. When he was old enough, he sets off to find her. On the way, he joins the Vietnam army, wins several medals, inspires jogging, makes new friends and meets the President on several occasions. However, his only aim is to find Jenny who has somehow screwed up her life. Forrest goes on to prove that you can love anyone if you truly know who they are.
7. The Shawshank Redemption (1994)
IMDb: 9.3/10
Length: 2 hours 22 minutes
Quote: "Hope is a good thing, maybe the best of the things. And good things never die."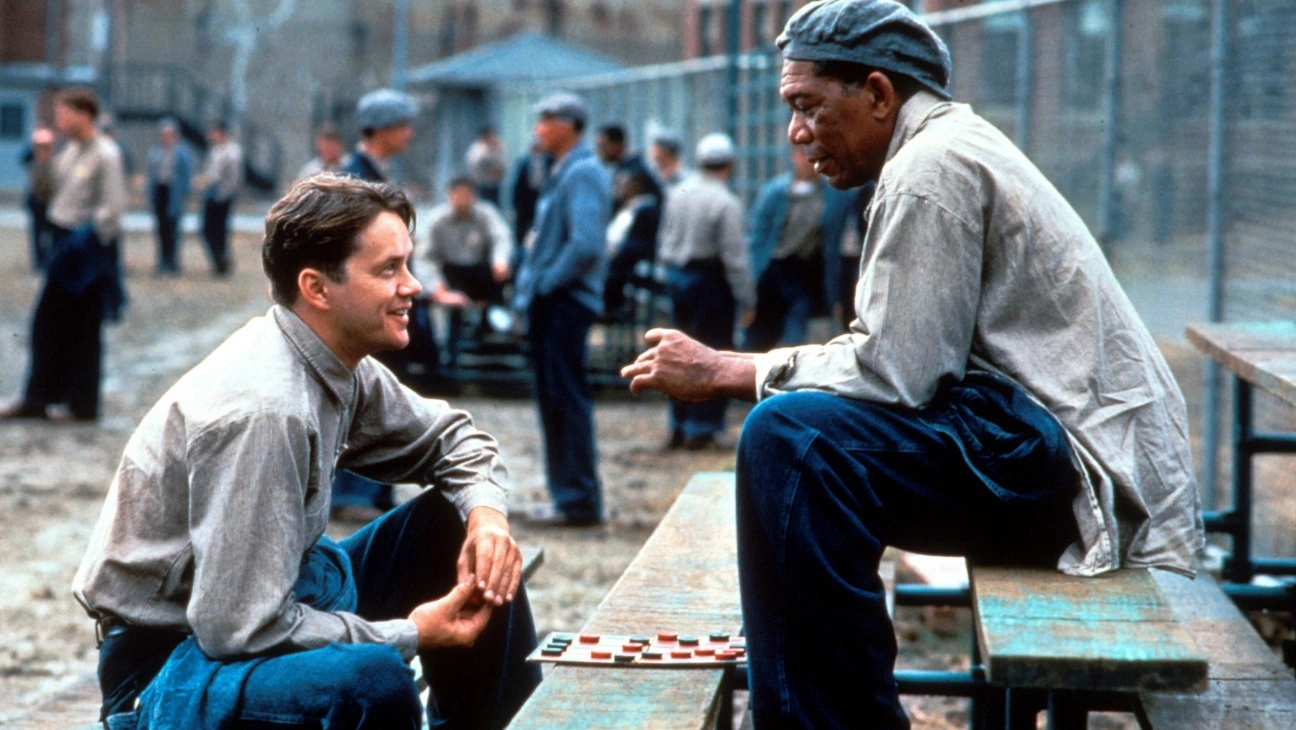 This mind blowing movie talks about a former banker, Andy Dufresne, who was found guilty of a crime he did not commit. Now, stuck within the confines of a jail with a lifetime sentence at Shawshank, Andy refuses to give up hope. He soon meets Ellis Boyd Redding and they become friends. It shows that will is everything and even within the smallest corners of the world, you can find someone who lets you be yourself.
8. Schindler's List (1993)
IMDb: 8.9/10
Length: 3 hours 15 minutes
Quote: "Power is when we have every justification to kill, and we don't."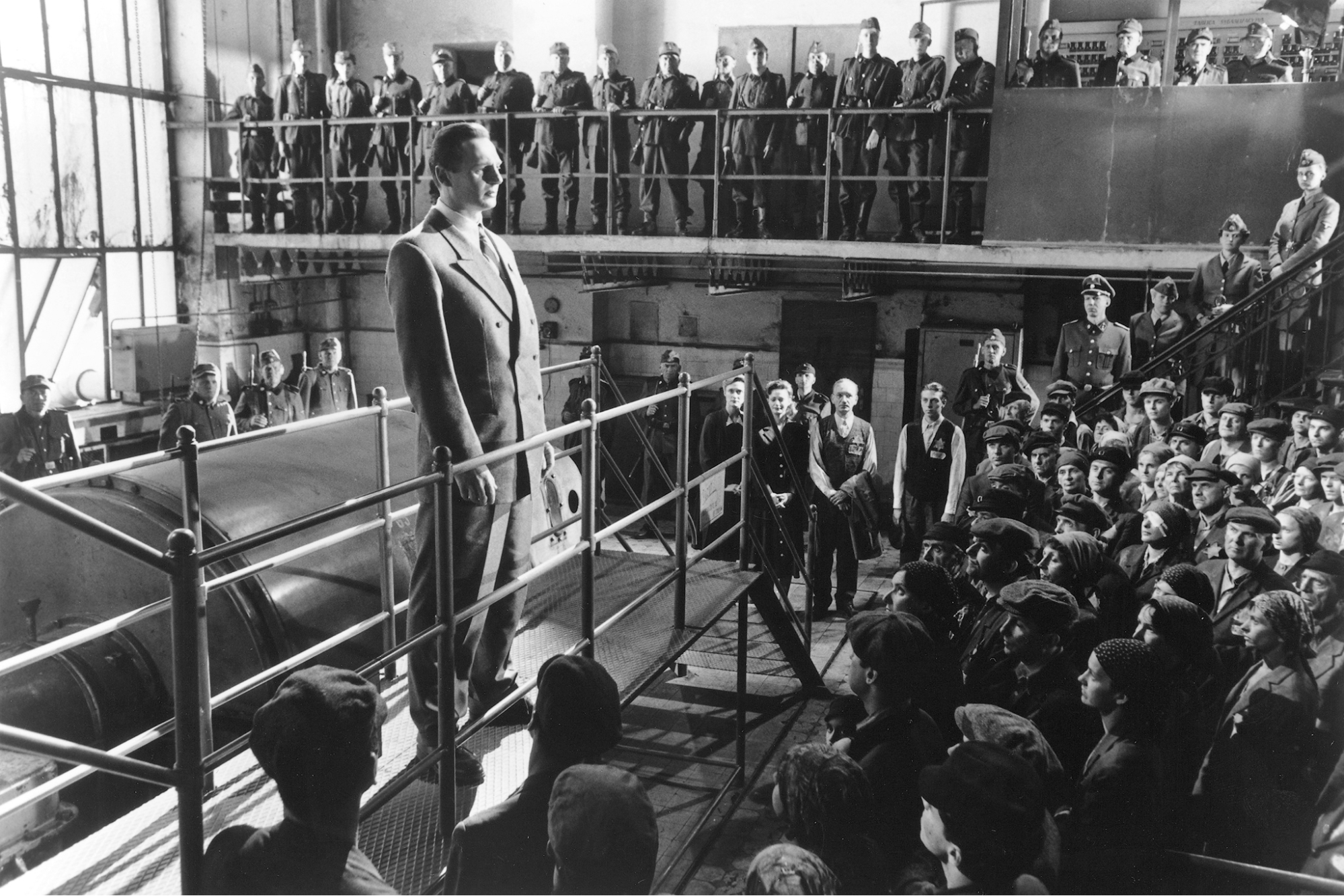 This movie is based on a true story that occurred during the time of the Holocaust. A proud and selfish German businessman becomes a human activist during the inhumane Nazi reign. He turns his factory into a refuge place for Jews and manages to save approximately 1100 Jew from death at the Auschwitz camps. It's most important lesson is that "anyone can change when faced with hard times."
9. Whiplash (2014)
IMDb: 8.5/10
Length: 1 hour 46 minutes
Quote: "There are no two words in the English language more harmful than 'good job'."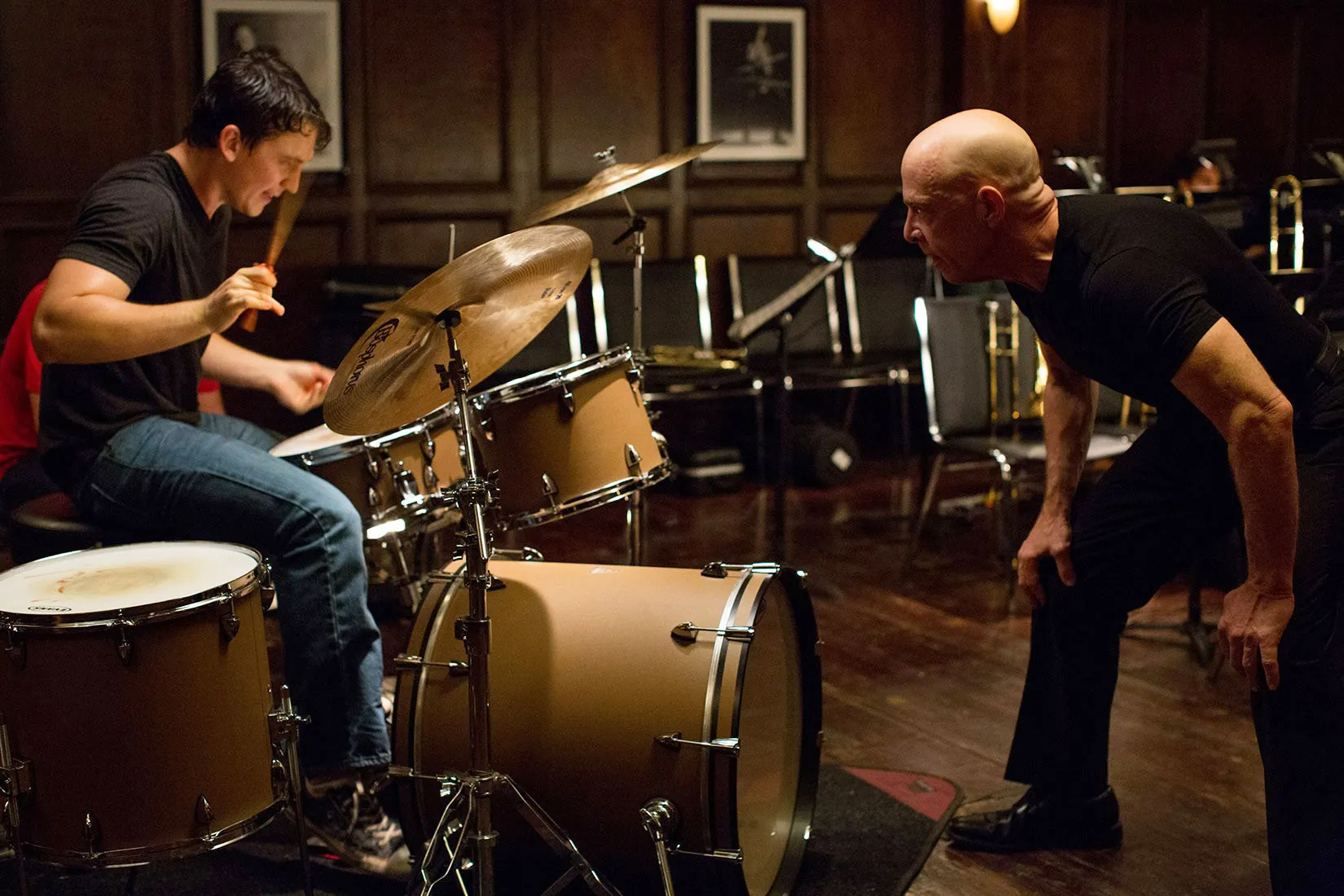 A 19 year old, Andrew Niemann, enrolls in Shaffer Conservatory of Music to fulfill his dream of becoming the best jazz drummer in the era of Buddy Rich. The highest honour for him is playing in Terence Fletcher's band. When Andrew gets the position of alternate drummer, he is more than happy to take it. However, Fletcher is not above emotional abuse when it comes to making the best musicians. Andrew needs to get his priorities straight if he wants to achieve his dream. Will he go the extra mile to meet Fletcher in between?
10. Taare Zameen Par (2007)
IMDb: 8.4/10
Length: 2 hours 45 minutes
Quote: "Duniya mein aaise aaise heere paida huye hai, jinhone sari duniya ka naksha hi badal diya…Kyun ki yeh duniya ko apni alag nazar se dekh paaye."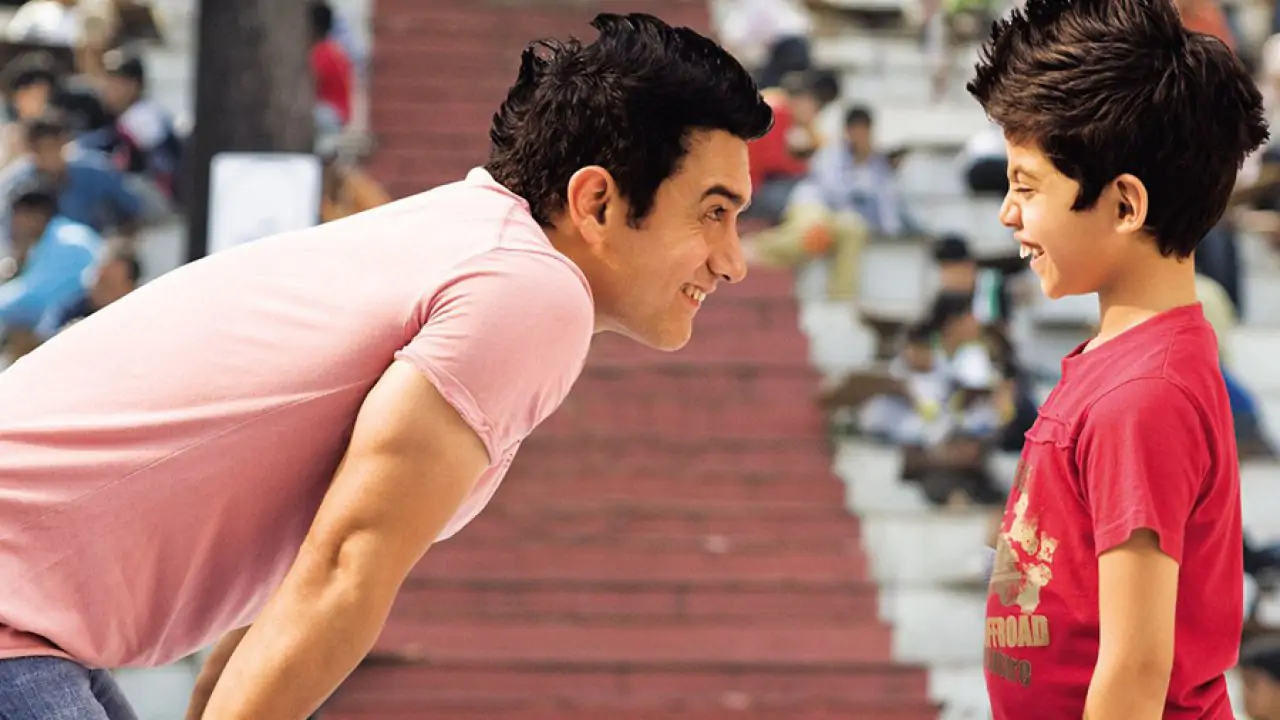 The life of Ishaan Awasthi, an 8 year old, is filled with wonders that the people around him can't seem to appreciate. In the world of neatness, norms and discipline, Ishaan can't get anything right. His parents send him off to boarding school to be disciplined. When a new art teacher enters the scene, Ishaan is met with a kind of acceptance he has never experienced. The teacher helps Ishaan find himself and it sparks more attention from Ishaan than anyone has ever seen. Join them on their magic-filled journey of finding passions and friends that last forever!
Motivation can be hard to find once the hectic examination schedules are over. However, with a little push and search, we got the right movies for you to watch!
Time to grab a tub of popcorn and motivate yourself!
Jess Doshi