Pooja Ojha Won Silver Medal at World Para Canoe Championships
Why In News?
On August 5, 2022, Madhya Pradesh's para athlete Pooja Ojha won silver medal in the VL1 women's 200m race at the Para Kayaking and Canoeing Sprint World Championships held in Halifax, Canada.
Key Points
Pooja, who hails from Bhind, has won the silver medal in the VL1 women's 200m race with a timing of 1:34:18. Hamburg player Lillemore Koper won the gold medal with a time of 1:29.79.
Two players from India had qualified for this competition. One is Pooja Ojha and the other Surendra Kumar. Surendra Kumar finished fifth in the VL1 men's 200m series. Surendra completed his race in 1:22.97 time.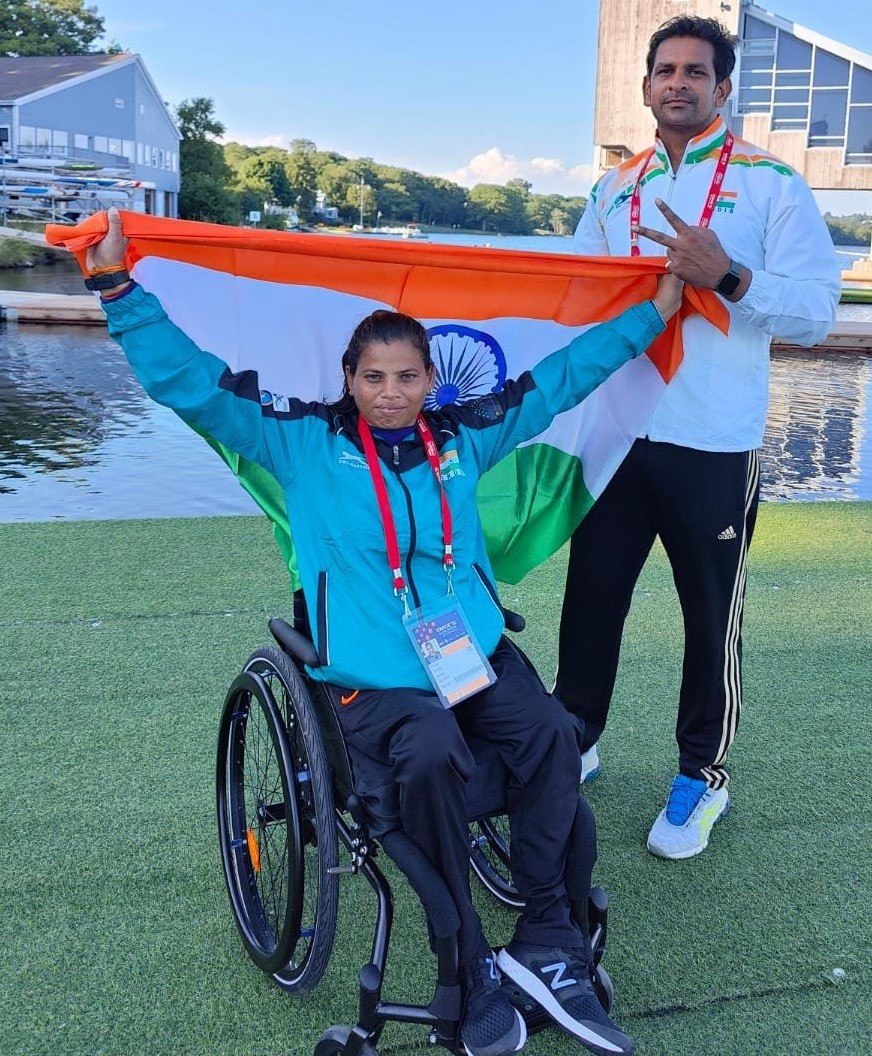 It is worth mentioning that Pooja has won 6 gold medals in National Championships and is the first Indian woman Para athlete to qualify for the World Championships. He is currently ranked ninth among the top para canoe players in the world.