Swami Vivekananda
Why in News
Every year, 4th July is observed as the death anniversary of Swami Vivekananda, who is regarded as a one of the finest spiritual leaders and intellects India has produced.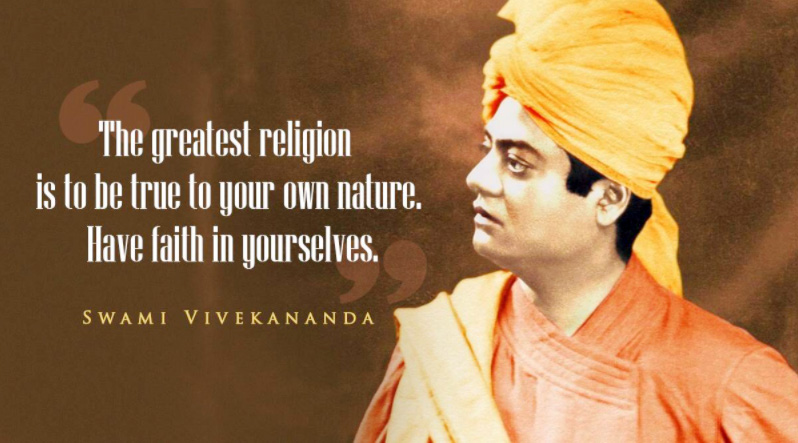 Key Points
Birth: He was born as Narendranath Datta on 12th January, 1863.


National Youth Day is held every year to observe the birth anniversary of Swami Vivekananda.
In 1893, upon the request of Maharaja Ajit Singh of the Khetri State, he took the name 'Vivekananda.'

Contributions:


Introduced the world to the Indian philosophies of Vedanta and Yoga.


He preached 'neo-Vedanta', an interpretation of Hinduism through a Western lens, and believed in combining spirituality with material progress.

Laid the greatest emphasis on education for the regeneration of our motherland. Advocated a man-making character-building education.
Best known for his speech at the World Parliament of Religion in Chicago in 1893.
Spelt out the four pathways of attaining moksha from the worldly pleasure and attachment in his books - Raja-yoga, Karma-yoga, Jnana-yoga and Bhakti-yoga.
Netaji Subhas Chandra Bose had called Vivekananda the "maker of modern India."

Associated Organisations:


He was the chief disciple of the 19th-century mystic Ramakrishna Paramhansa and established the Ramakrishna Mission in 1897.


Ramakrishna Mission is an organization which works in the area of value-based education, culture, health, women's empowerment, youth and tribal welfare and relief and rehabilitation.

In 1899, he established the Belur Math, which became his permanent abode.

Death: He died at Belur Math in 1902. Belur Math, located in West Bengal, is the headquarters of Ramakrishna Math & Ramakrishna Mission.