Parakram Diwas 2023
Prelims: Andaman and Nicobar, Param Veer Chakra, Subhash Chandra Bose, Netaji, Indian Freedom Movement.
Mains: Netaji Subhas Chandra Bose and his contribution to freedom struggle.
Why in News?
On the Occasion of Parakram Diwas (23rd January) 2023, 21 unnamed islands of Andaman and Nicobar have been named after Param Veer Chakra awardees.
Netaji's Memorial, a National Memorial dedicated to Netaji will be built on Netaji Subhas Chandra Bose Dweep.
Parakram Diwas is celebrated to commemorate the 126th birth anniversary of freedom fighter Subhas Chandra Bose.
What is the Purpose of Naming Islands?
The islands named after Param Vir Chakra awardees will be the site of inspiration for generations to come. People are now visiting Andamans to learn India's history.

Param Vir Chakra is India's highest military decoration awarded for displaying distinguished acts of valour during wartime whether on land, at sea or in the air.

It aims to pay tribute to Indian heroes, several of whom had made the ultimate sacrifice to protect the sovereignty and integrity of India.
The islands have been named after Major Somnath Sharma, Subedar and Hony Captain (then Lance Naik) Karam Singh, Nayak Jadunath Singh, etc.
Note: Besides renaming Ross Islands Netaji Subhash Chandra Bose Dweep in 2018, Neil Island and Havelock Island were also renamed Shaheed Dweep and Swaraj Dweep respectively.
Who was Subhash Chandra Bose?
Birth:

Subhas Chandra Bose was born on 23rd January 1897, in Cuttack, Orissa Division, Bengal Province, to Prabhavati Dutt Bose and Janakinath Bose.

About:

In 1919, he had cleared the Indian Civil Services (ICS) examination. Bose, however, resigned later.
He was highly influenced by Vivekananda's teachings and considered him as his spiritual Guru.
His political mentor was Chittaranjan Das.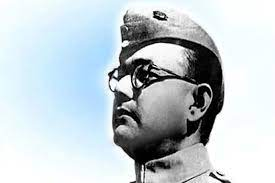 Association with Congress:

He stood for unqualified swaraj (independence), and opposed the Motilal Nehru Report which spoke for dominion status for India.
He actively participated in the Salt Satyagraha of 1930 and vehemently opposed the suspension of Civil Disobedience Movement and signing of the Gandhi-Irwin Pact in 1931.
In the 1930s, he was closely associated with left politics in Congress along with Jawaharlal Nehru and M.N. Roy.
Bose won the congress presidential elections at Haripura in 1938.
Again in 1939 at Tripuri, he won the presidential elections against Gandhi's candidate Pattabhi Sitarammayya. Due to ideological differences with Gandhi, Bose resigned and left congress. Rajendra Prasad was appointed in his place.
He founded a new party, 'the Forward Bloc'. The purpose was to consolidate the political left and major support base in his home state Bengal.

Indian National Army:

He reached Japanese-controlled Singapore from Germany in July 1943, issued from there his famous call, 'Delhi Chalo', and announced the formation of the Azad Hind Government and the Indian National Army on 21st October 1943.
The INA was first formed under Mohan Singh and Japanese Major Iwaichi Fujiwara and comprised Indian prisoners of war of the British-Indian Army captured by Japan in the Malayan (present-day Malaysia) campaign and at Singapore.
The INA included both the Indian prisoners of war from Singapore and Indian civilians in South-East Asia. Its strength grew to 50,000.
The INA fought allied forces in 1944 inside the borders of India in Imphal and in Burma.
In November 1945, a British move to put the INA men on trial immediately sparked massive demonstrations all over the country.
UPSC Civil Services Examination, Previous Year Question (PYQ)
Q1. In the context of Colonial India, Shah Nawaz Khan, Prem Kumar Sehgal and Gurbaksh Singh Dhillon are remembered as (2021)
(a) leaders of Swadeshi and Boycott Movement
(b) members of the Interim Government in 1946
(c) members of the Drafting Committee in the Constituent Assembly
(d) officers of the Indian National Army
Ans: (d)
Prem Kumar Sehgal, Shah Nawaz Khan and Gurbaksh Singh Dhillon were the second-tier commanders of the Indian National Army (INA). They underwent court-martial procedure by the British at Red Fort in 1945 and were sentenced to death. However, following the widespread protests and unrest in India, they had to be released.
Therefore, option (d) is the correct answer.
Q2. During the Indian Freedom Struggle, who of the following raised an army called 'Free Indian Legion'? (2008)
(a) Lala Hardayal
(b) Rashbehari Bose
(c) Subhas Chandra Bose
(d) V.D. Savarkar
Ans: (c)
The Free Indian Legion was an infantry regiment formed by Indian volunteers. The legion was made up of Indian prisoners of wars and expatriates in Europe.
The Indian Independence leader, Netaji Subhash Chandra Bose formed this legion with the help of German Government to fight against the British.
The legion is also known as "Tiger Legion".
Therefore, option (c) is the correct answer.