Switch To Hindi
Micryletta aishani
Scientists from Delhi University and the Wildlife Institute of India, in collaboration with researchers from Indonesia and the US, have discovered a new species of 'paddy frog' from Northeast India, specifically from Assam.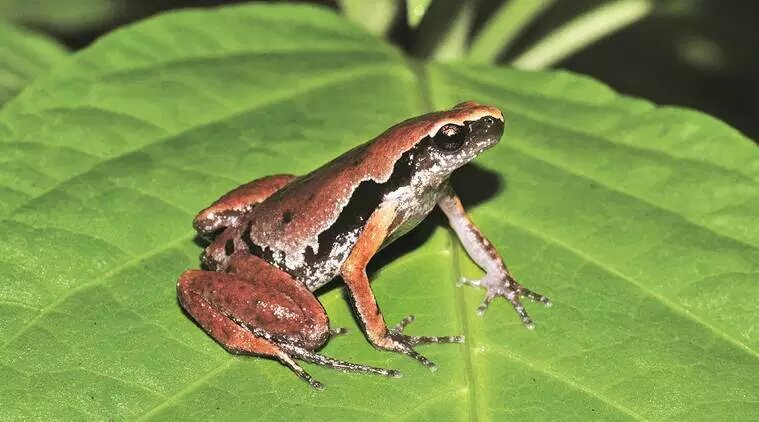 The newly found species has been named Micryletta aishani, derived from the Sanskrit word 'aishani' or aisani meaning Northeast.
Micryletta aishani belongs to the microhylid genus Micryletta, a group of narrow-mouthed frogs more commonly known as paddy frogs (found primarily in Southeast Asia).
First known species of microhylid genus was found in the island of Sumatra in Indonesia.
It is endemic to Northeast India, particularly the Indo-Burma biodiversity hotspot region that lies south of River Brahmaputra. Apart from Assam, it is also present in Tripura and Manipur.
How Micryletta aishani is different from other Frog species?
Unlike most frogs that breed during the monsoon, Micryletta aishani, breeds before the onset of monsoon and then go into hiding for the rest of the year.
Micryletta aishani, are generally found very close to human settlements.
Aishani differs from other narrow-mouthed paddy frogs by characteristics such as reddish-brown coloration on back, prominent dark streaks and ash-grey mottling on the lateral sides, the shape of the snout, and absence of web on its feet.
Micryletta aishani is the fifth species of the genus of paddy frogs.