Integrated Battle Groups
In order to modernise and reform the Army, Indian Army is planning to raise Integrated Battle Groups (IBGs) along the borders with Pakistan that will help it carry out swift strikes in case of war.
Background
After the Parliament terrorist attack(2001), Indian Army undertook massive mobilisation of troops but it lost the element of surprise due to delay.
Therefore, to launch swift offensive mobilisation of troops, Indian Army formulated the proactive doctrine of "Cold Start" in 2004, but its existence was consistently denied in the past. In 2017, it was acknowledged for the first time by General Vipin Rawat.
Integrated Battle Groups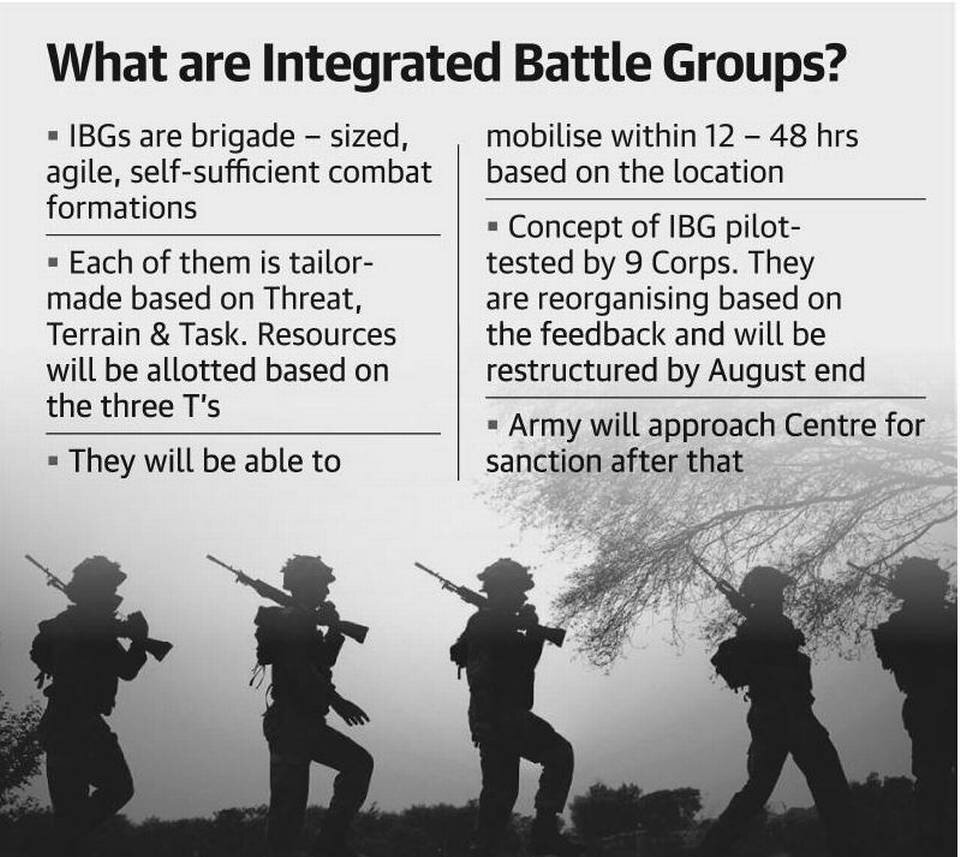 It will be formed by integrating the existing elements of infantry, tank regiments, artillery, Unmanned Aerial Vehicles(UAVs), engineers and signals.
It will have six battalions of infantry, armoured and artillery, commanded by Major General or Brigadier.