India's Second Multi Modal Terminal on Ganga at Sahibganj
Recently, Prime Minister has inaugurated India's second riverine Multi Modal terminal built at Sahibganj in Jharkhand.
This is being constructed on National Waterway-1 (River Ganga) under Jal Marg Vikas Project (JMVP) aided by World Bank.
The First MultiModal Terminal has been constructed at Varanasi over River Ganga.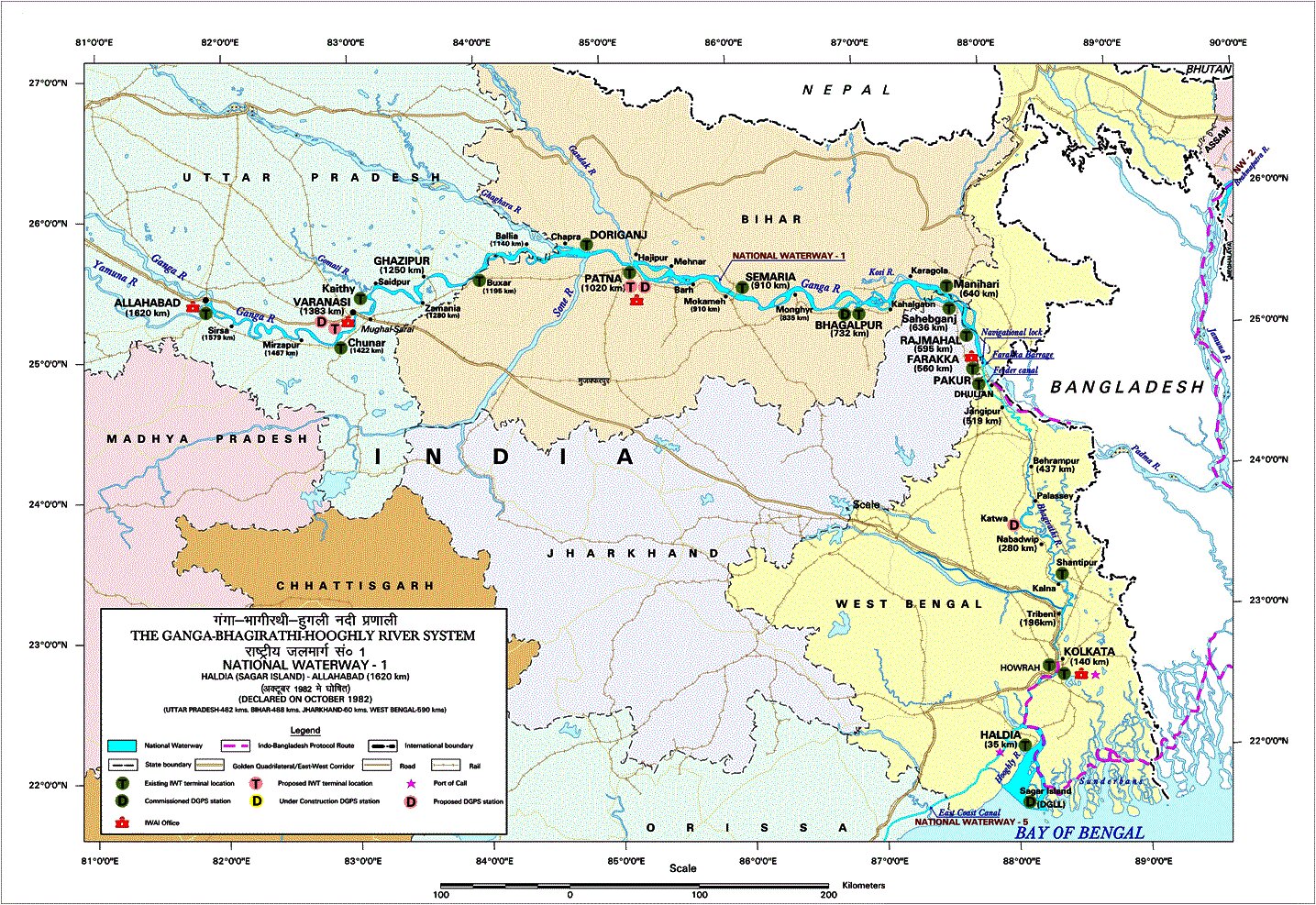 Importance of Multi-Modal terminal
Industries in Jharkhand and Bihar will be opened up to the global market
Accessibility for Indo-Nepal cargo connectivity through waterways route.
Easier transportation of domestic coal from the local mines in Rajmahal area to various thermal power plants located along National Waterway-1.
Stone chips, fertilisers, cement and sugar are also expected to be transported through the terminal.
The connectivity to Kolkata, Haldia and further to the Bay of Bengal through convergence of Road-Rail-River Transport at Sahibganj.
Connectivity to North-East States through Bangladesh by river-sea route.
National Waterway 1
Ganga-Bhagirathi-Hooghly river system from Allahabad to Haldia was declared as National Waterway No.1.
The NW-1 passes through Uttar Pradesh, Bihar, Jharkhand and West Bengal and serves major cities and their industrial hinterlands.