Tamil Nadu Diaries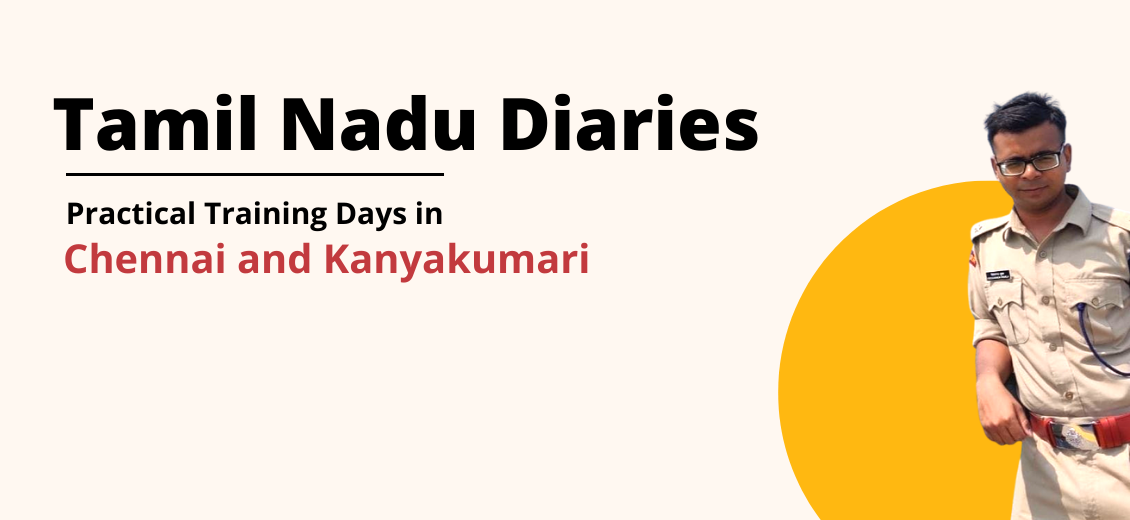 It is often said that the best part of a civil servant's life are his training days. But by the time we realise this, the training is already on its last leg. I also had a similar experience, which peaked during my district practical training. I was allotted Kanyakumari district as an ASP (trainee). After spending one month in Chennai, for the remaining five months I shifted to Kanyakumari.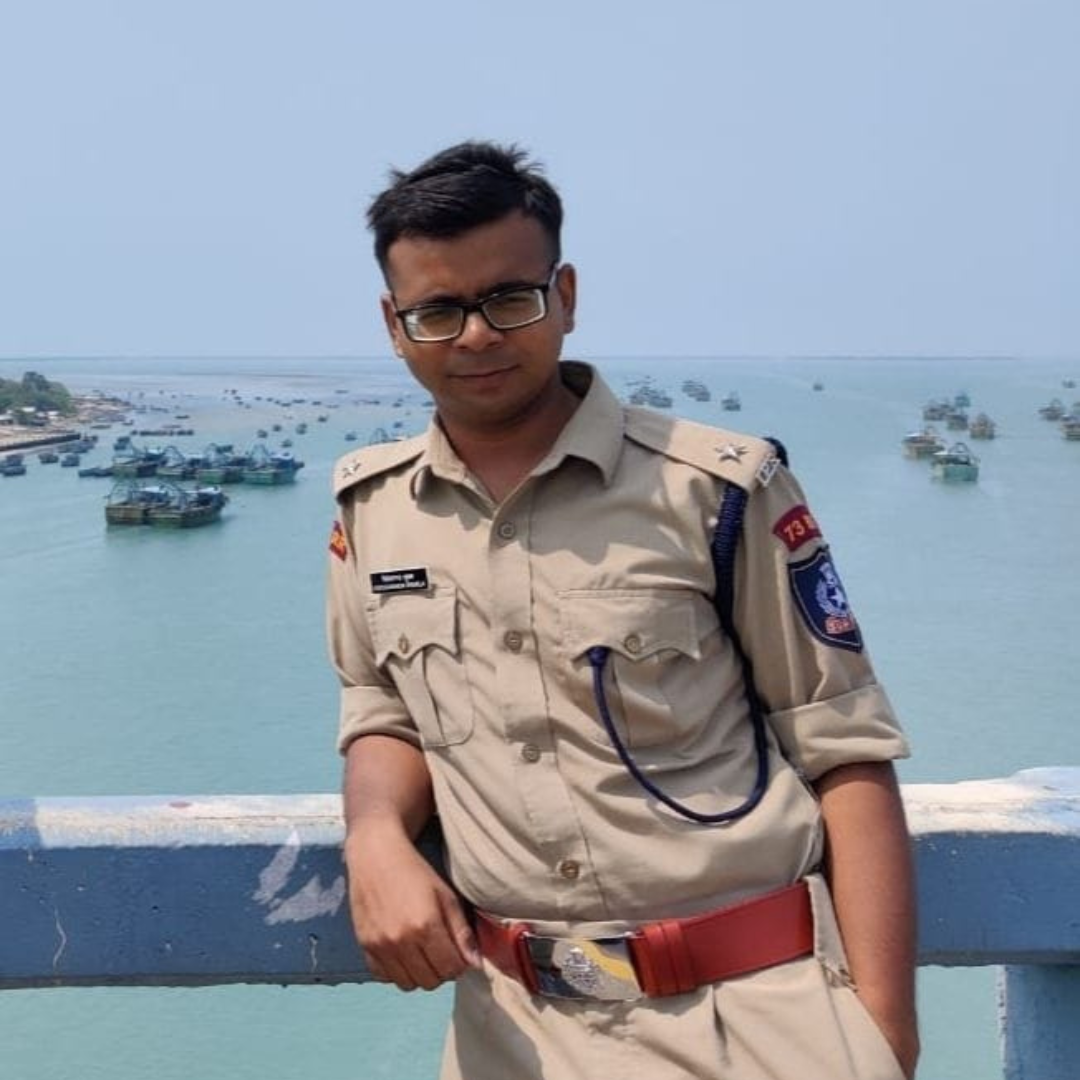 Nostalgic First day
On the first day, my train was to arrive by 7:30 in the morning, at Nagercoil (the district headquarters) but somehow it arrived 45 minutes earlier. Being completely new to the area and to the language I could hardly call the liaison officer and murmur a few words in Tamil, but that was enough for him to understand that the train had arrived before schedule and the very next minute the vehicle was at the station. This was going to be my second visit to the SP office in my life. During my first visit as a petitioner a few years ago, I remember to have waited for at least two hours to have a two-minute chat. This time I could simply enter and stay there for hours together.
My first day's first assignment was to go and look after the Bandobast scheme at Vivekananda Kendra, situated almost at the southernmost tip of the Mainland, where VIPs were to arrive for a conference.
The Khaakee has a unique quality. It emboldens the person who wears it, pumps them with confidence and makes them feel more responsible and empathetic. Travelling in a police vehicle on the streets of a town so deep in the south, wearing the Khaakee was giving me goosebumps.
We arrived at the location and the first site that I could see was the historical Vivekananda Rock Memorial which I had visited with my parents when I was merely two years old. My mother used to tell me a story that the rock Memorial was so crowded during our last visit that I was almost lost in the rush so much so that they could not find me for around two hours. Who could have thought that I would get my first posting and the first day of duty at exact the same location? Karma surely works in mysterious ways.
Police were deployed throughout the periphery and inside the Kendram. Each person and vehicle passing by the area was being checked thoroughly. I moved to the railway station where another VIP was to arrive to learn about the arrangements made for the security of the rail route. Every under-bridge, over-bridge and culverts were under police scrutiny. A separate exit was made from a platform for the VIP.
On any other day I would have ridiculed this idea of having a VIP exit but that day I realised its importance and practicality. Everything went on so rapidly that I could hardly realise how life had changed in a single day. From being just a citizen of India to being a man in uniform who is greeted every minute by someone and who is expected to have all answers for all situations.
On one hand, there was great excitement about living a dream job and what lay ahead, while on the other there were some apprehensions about the new language that prevented me from interacting with everyone openly. The first thing I did the next day was to get a local language tutor and later it turned out to be one of the finest decisions of my life.
Administrative Sessions
The next two weeks were spent entirely learning administrative work at district police headquarters. I used to sit in the office with SP sir every day for 3-4 hours to learn how the security of an entire district is managed from a single chair. Even the minutest detail would be explained by SP sir elaborately.
Any progress in any corner of the district would give us a unique sense of satisfaction and at the same time, any disturbance in any remote corner of the jurisdiction would alert everyone in the chain of command from the constable to the superintendent of police.
Invariably lunch used to be delayed, tea used to get cold, and a hundred other inconveniences. But all the appetite would vanish instantly on seeing the hopefulness with which petitioners would approach and the smiles with which they would leave the SP sir's chamber.
Importance of Seat Belt
Although there is a general perception that most of the police forces are not trained properly, what I experienced sometimes was the exact opposite. One night we got sudden information that one of our superior officers was arriving at Kanyakumari and I received instructions to be there before his arrival as per the protocol. The way the driver rode my vehicle that night can't be put in words. He drove at such a high speed yet so faultless that we reached the destination two minutes before the arrival of the senior officer.
The next day one of my mutual friends happened to ask me if there was an emergency in the town last night, as he had seen a police vehicle moving extremely fast in the city. From that day I made it a point to put on the seatbelt as tight as possible and to keep my legs tight whenever I sit in the front seat. I could find numerous such experiences of impeccable quality training among many officers in due course of time.
Training With Police Lines
Police reserve lines are at the heart of security establishment in any district. Police from reserves are deployed for prisoner escort, VIP escort, Guard duties etc. Hence it is often said that in order to have control over a district an officer should have control over the police lines.
In my one week of training with police lines, the day used to begin with morning exercise and parade and ended with volleyball games. We used to spend hours discussing the welfare measures which could be taken with available resources every day. The beauty of any service lies in spending time with the staff and understanding things from their perspective. And what can be a better place for this other than the community kitchen?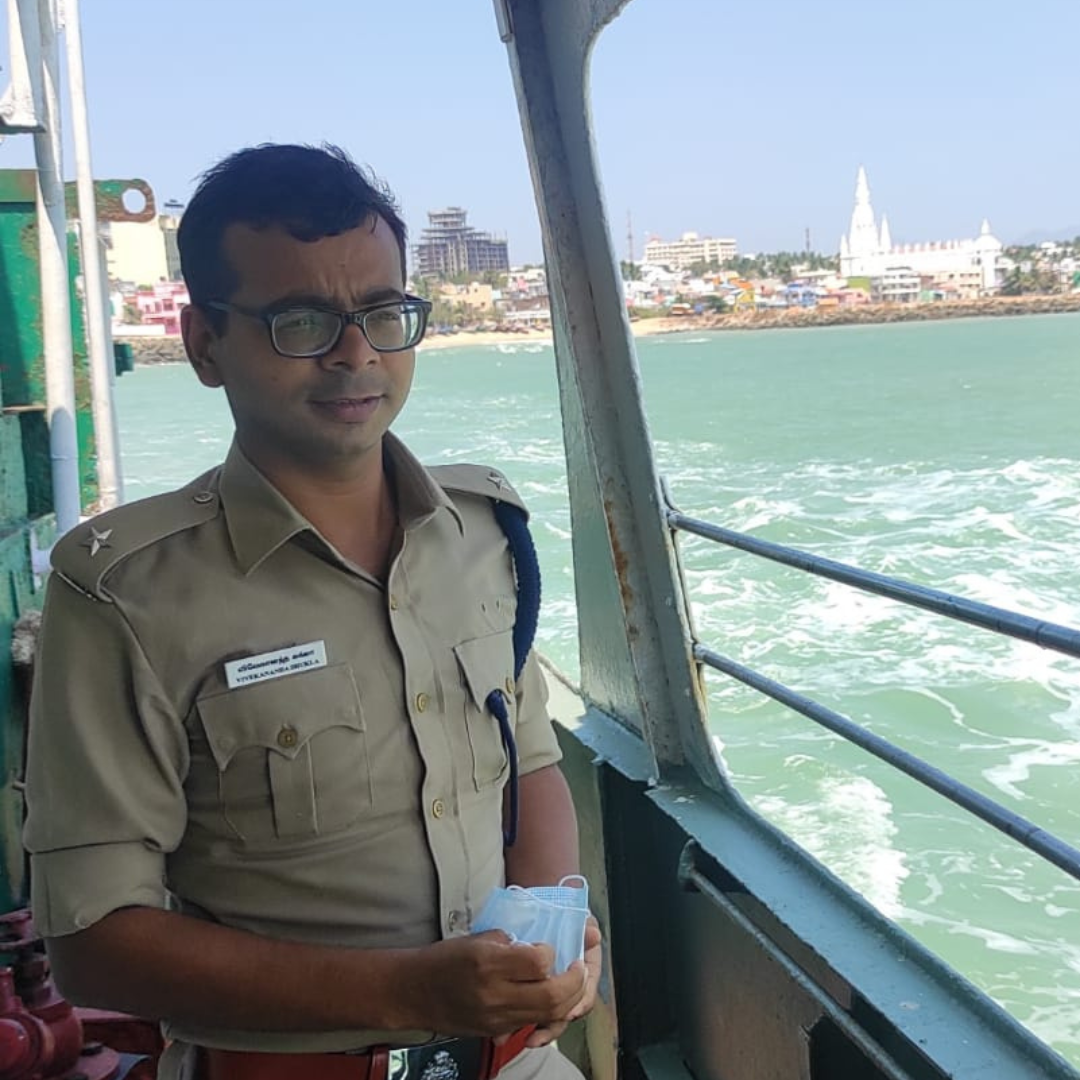 Eating in the common mess immediately took my mind back to my hostel days in Navodaya Vidyalaya. Even normal food becomes the most exotic delicacy when people eat together, sharing their experiences, and this I was lucky to be able to enjoy for an entire week.
A number of attachments with different offices like that of the subdivisional police officer, district collector, district judge and many others were completed. To be able to enter such offices at short notice was a very big privilege for me that I could hardly imagine. But as it is often said that with great power comes great responsibility, so with each passing day I could literally feel the responsibilities consistently increasing on my shoulders. At the end of any attachment whenever I submitted any report to SP sir, I had to be ready with my learning points and findings.
Reality Check
In the third month of district training, the Honourable CM conference was organised in Chennai where all the district SPs and Collectors would meet with the public representatives.
When we cleared the civil service exam, in a way we were at the top of the pyramid of government jobs, but that day in the conference hall we realised that now we were part of another pyramid where we were at the bottom-most position. And from this position, we had to gain knowledge, skills and experience and consistently climb up the ladder into the corridors of public service.
We had one month of urban police station attachment. During this period we had to learn how a police station functions and what are the main challenges that police personnel face in performing their duties. For me, this attachment was an eye-opener.
In our training institutes, we are taught the ideal techniques with which investigation had to be carried but on the ground owing to the lack of resources and poor understanding of processes, there are many divergent practices. An entire month's duties of each person at the police station were studied thoroughly.
In a few cases, I happened to visit the crime scene for enquiry along with the local sub-inspector. In many cases, just the arrival of the police vehicle itself brought a wave of relief even in most tense situations. It was through such officers that I learnt the art of raising my voice and lowering it at the appropriate time. Most of the urban police station attachment was spent on observation of records and duties.
One night, at around 2 o'clock while sitting at the police station, an idea popped up in my mind and forced me to take a motorbike and go to the point where the three oceans meet. The night was so calm, the wind so cool, the waves so serene and the idea so wild! A night to remember it was!
The Transfer
One fine day, out of nowhere the transfer list came and my SP sir was transferred. A couple of days passed by very rapidly as the new SP had taken charge and continuous marathon meetings were being conducted till eleven at night.
The entire week I got an opportunity to accompany the new SP sir in all his interactions. It was during this period that I could learn the art of identifying the efficient and honest officers from the rest. The technique of taking control of a district was the key to learning.
Real thrill during training began during the rural police attachment. For one month an inspector was present in the police station where I was posted. For that entire month, I went about scanning thoroughly the entire area to explore the nooks and crannies of all the important localities.
On daily basis, I used to have at least one meal with any of the police station staff and this helped me create a good connection with them. The most impressive thing I observed was the essential commonality in the ways of life of people throughout our vast country. Sometimes during rural visits, I could imagine myself being in my native village of Bihar as everything was so similar. The agriculture fields, temples in the villages, the discussions at village markets and almost everything one could relate to had so many similarities. If one could know the language, there hardly seemed any difference in lifestyle.
Life Changing Lessons
The last two months of training were the most special for me as I was given an independent charge for two police stations. Since the inspector was transferred, all the major decisions had to be made by me, on my own with full accountability.
The mornings would begin with the news of either suicides or accidents. The nights used to end with levying fines on overloaded vehicles and drunken drivers. The days used to be occupied with the queues of never-ending petitioners. And the evenings would be spent patrolling in crowded bazaars. Life became very interesting.
Not a day would pass by without any unusual occurrence. Ranging from raids on drug addicts to closure of illegal bars, from action on political violence to action through secret information, from college programmes to peace committee meetings, everything was happening at a phenomenal pace. It seemed that a journey of two months swiftly passed by in mere two days.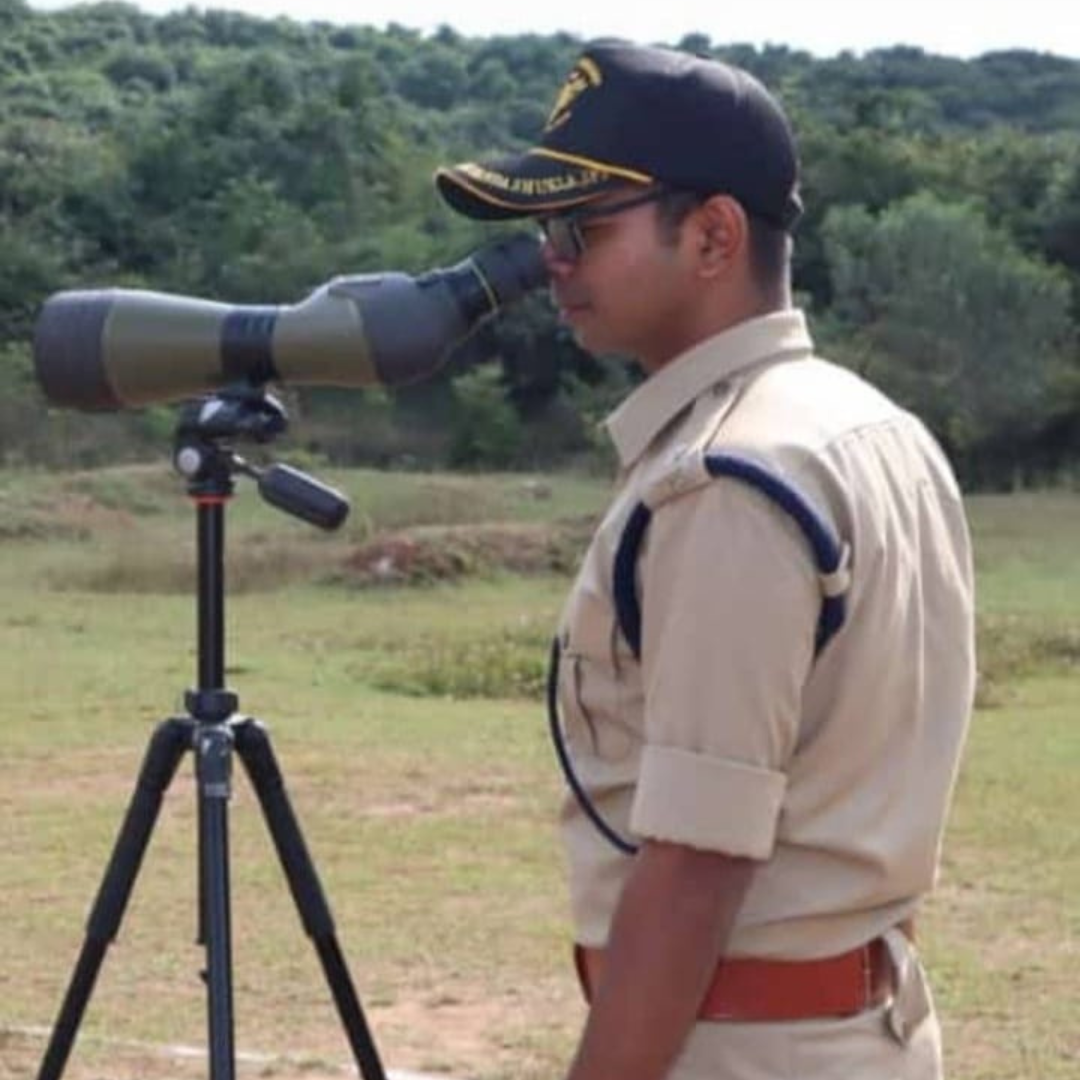 Calls of friends and family could not be attended for days together. It was a journey full of ethical dilemmas. Before taking any decision one had to honestly do a statistical exercise in the mind to determine a net positive or negative outcome of the decision.
What surprised me the most was that what seemed like an ethical dilemma to me used to be an open and shut case for my officers. This journey taught me that the best way to improve policing is to win the trust of the citizens. Because all citizens are police without uniforms. Once trust in administration develops, people themselves open up and community-friendly policing takes place. It was through their information that a couple of late-night raids were conducted and good recoveries were made.
Another great experience that I was fortunate to have was handling sensitive Bandobast events. In a couple of cases, a few reputed political personalities had to be arrested. The art of negotiation proved to be the most important tool in dealing with such situations. "When a person talks smart, you talk law. When a person talks law, you talk humanity". This simple mantra of one of my officers was the key to resolving many issues involving people of different communities.
One of my seniors once said that the damage we can cause to the criminals through pen is much more effective than what we can cause through lathi. I realised the significance of this statement during some mass protests which were conducted without proper permission. The crowd is faceless and hence fearless. So even minor aggressive behaviour from a single policeman can make them go berserk. Hence in such situations, it was very important to have the leaders of the crowd in confidence.
Beautiful Kanyakumari
Kanyakumari was a unique district. Within a matter of minutes one could move from warm breezy beaches to cloud-coated hilltops. Most of its natural beauty was yet to be explored which kept it free from pollution.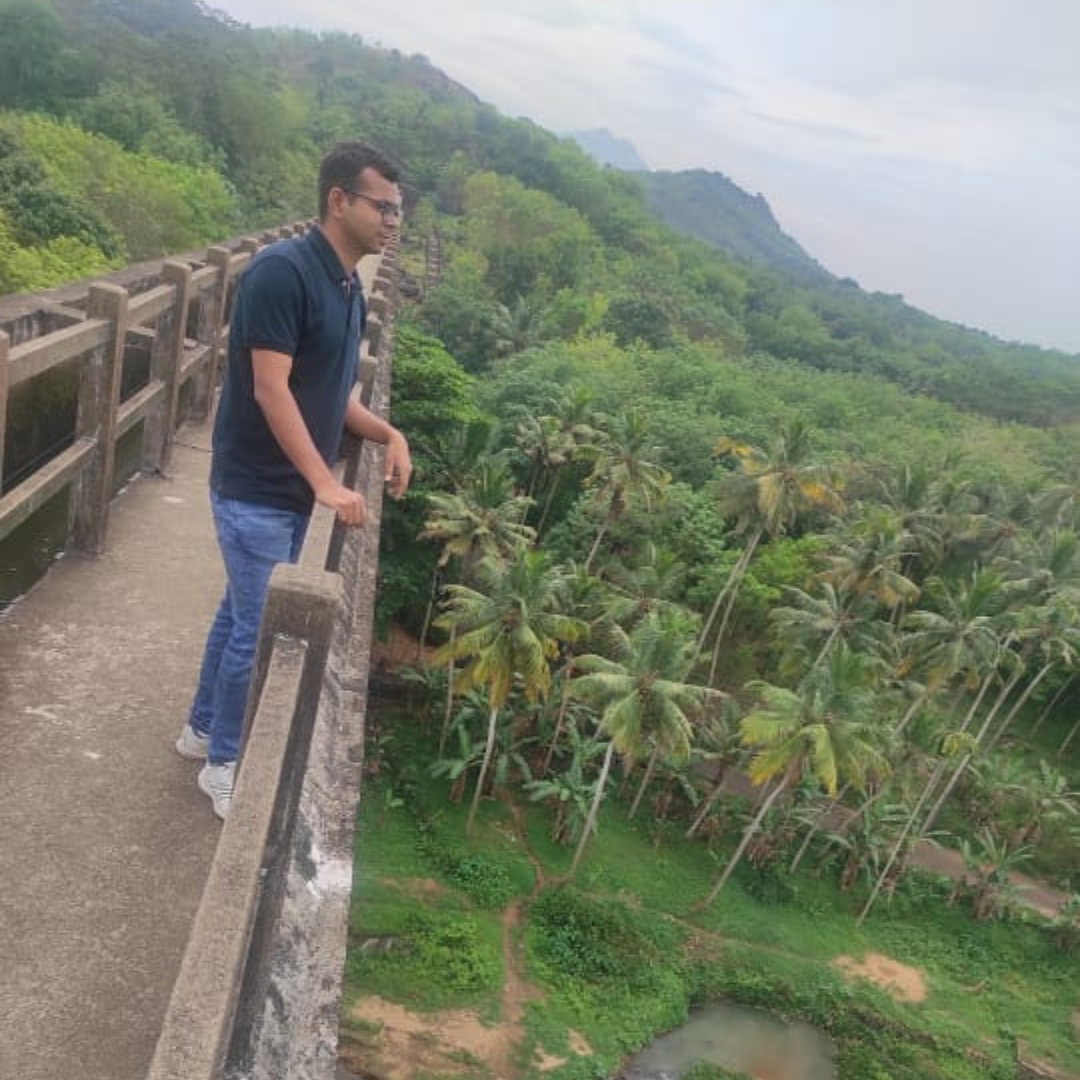 Amidst jungles, there were some beautiful river and streams with clear flowing water. Having taken an early morning bath in the rejuvenating waters and then to have camped in the forest gave us some exquisite holiday destination vibes.
The ancient temples, the age-old traditions, the royal Padmanabhapuram palace and countless legendary tales, all of these carved a special territory for Kanniyakumari in my heart. Even if we spend a few hours in such places, it would re-energise us so much so that we could work for weeks with no need for weekends.
The Last Leg
Finally, the last days of the training arrived and it was farewell time. I was happy that by this time I could interact and deliver my farewell address in reasonably decent Tamil. I was thankful to the staff working in the police station because each of them was responsible for my growth. What touched me the most was the gesture of a few staff members I was close to.
One time when I was at a shop, a particular watch grabbed my attention, but I didn't buy it owing to the low budget. The week following the farewell after I left the district, I began going through the gifts that I had received. It was then that I discovered the same watch which I wanted to buy from that shop was also in the farewell presents.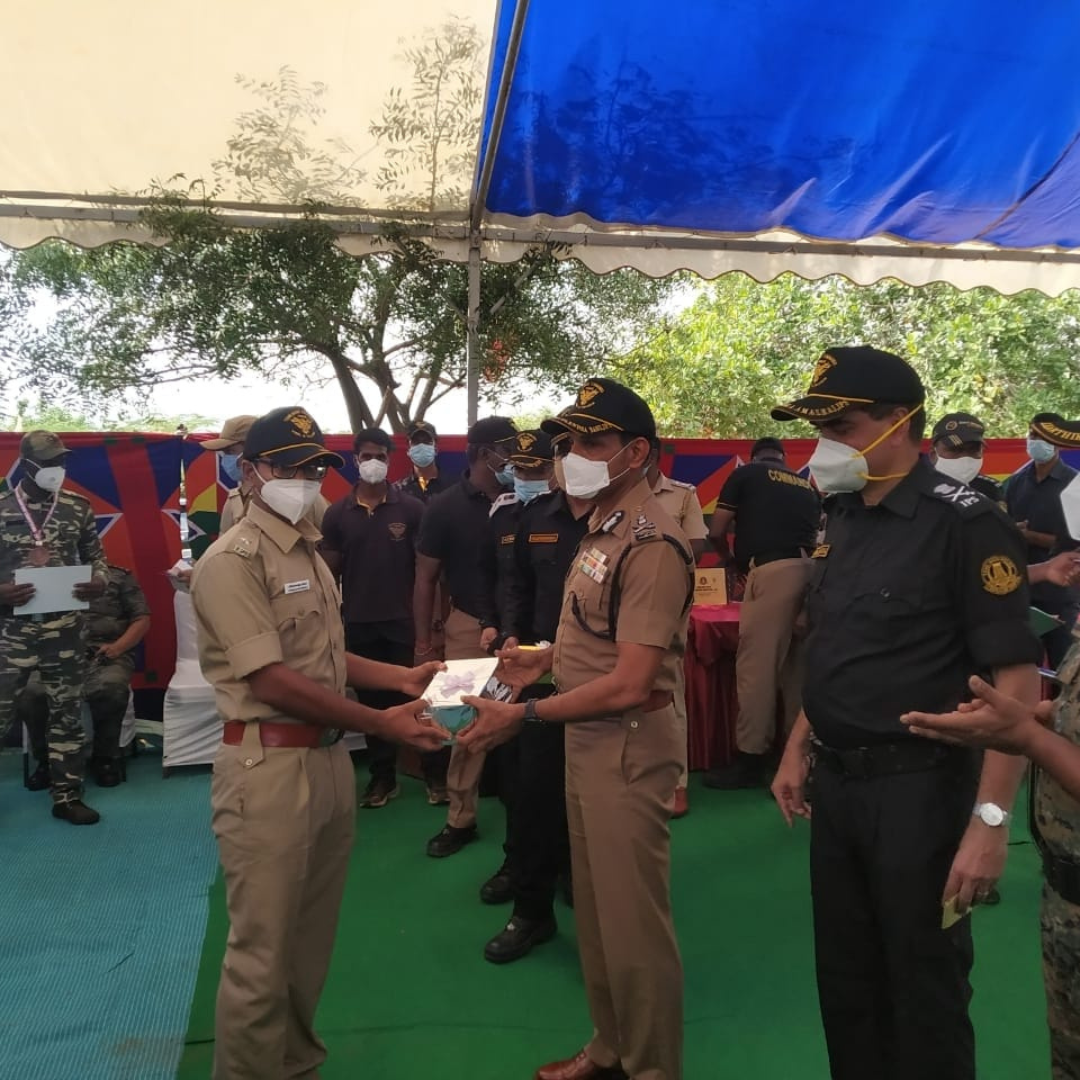 I later contacted the concerned officers and got to know that a few of them had contributed together to this surprise. Although it was not very costly but, it was the way it was given that deeply touched my heart. They observed that I could not afford it that time and hence they decided to gift it to me as a farewell gift. Such small gestures are bound to last in our memories forever!
Vivekanand Shukla IPS
Tamil Nadu Cadre – 2019 batch