Queen Elizabeth II - A Walk Through Her Life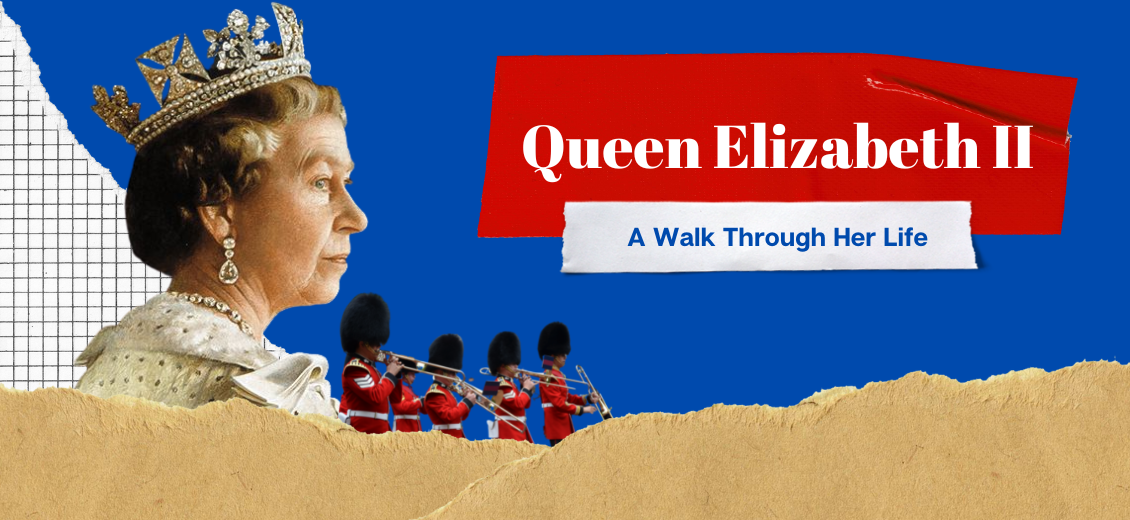 Queen Elizabeth was a well-known and majorly-liked public figure. Her death came as a shock to many despite her old age. For a queen who ruled in post-colonial times and managed to be a harbinger of peace between several countries, Queen Elizabeth was a figure we all loved and respected.
Early life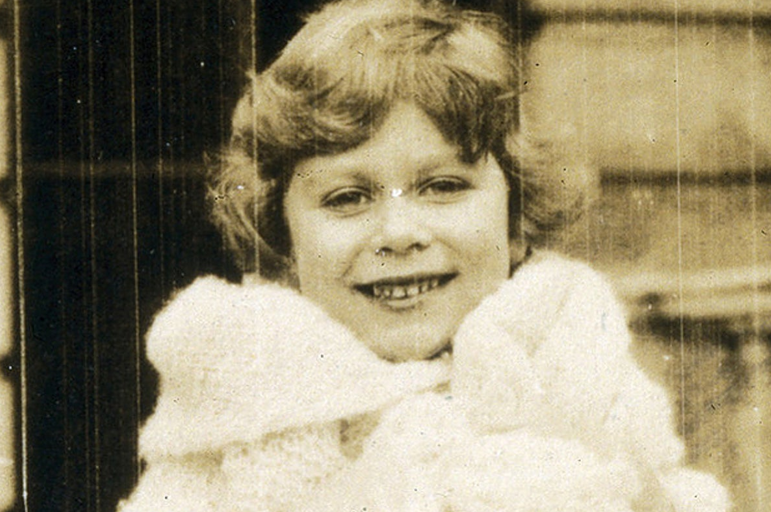 Princess Elizabeth in a family photo from 1930
Born on April 21, 1926, in Mayfair, Princess Elizabeth Alexandra Mary was the eldest of two daughters. Her sister, Margaret, and she grew up in a large house in London. Instead of going to school, the two sisters were tutored by a governess, Marion Crawford.
Princess Elizabeth Alexandra Mary was named after her mother Elizabeth, her grandfather's mother Alexandra and her paternal grandmother Mary.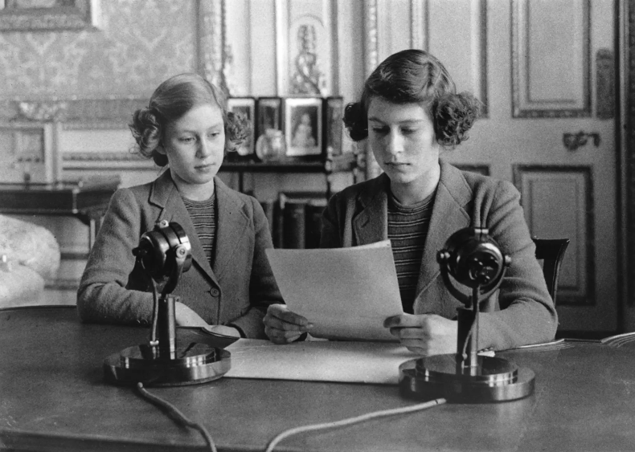 Princesses Elizabeth and Margaret
When her father, King George IV was crowned the King in December 1936, she knew her life had changed. Her family moved to Buckingham Palace and took up the royal residence. As the eldest daughter, Lilibet (as she was known in the family) knew that she would one day become Queen and rule over England.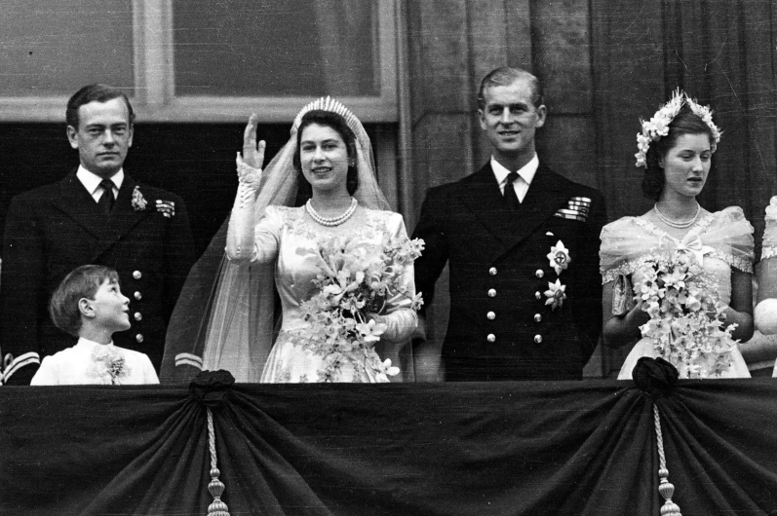 Princess Elizabeth and the Duke of Edinburgh waving to the crowd shortly after their wedding at Westminster Abbey, November 1947.
Princess Elizabeth announced her engagement to Lieutenant Philip Mountbatten, the son of Prince Andrew of Greece and great-great-grandson of Britain's former Monarch, Queen Victoria. This announcement was met with joy and positivity from all parties involved. Queen Elizabeth II and Philip were married on November 20, 1947, in Westminster Abbey. Philip was given the title of Duke of Edinburgh.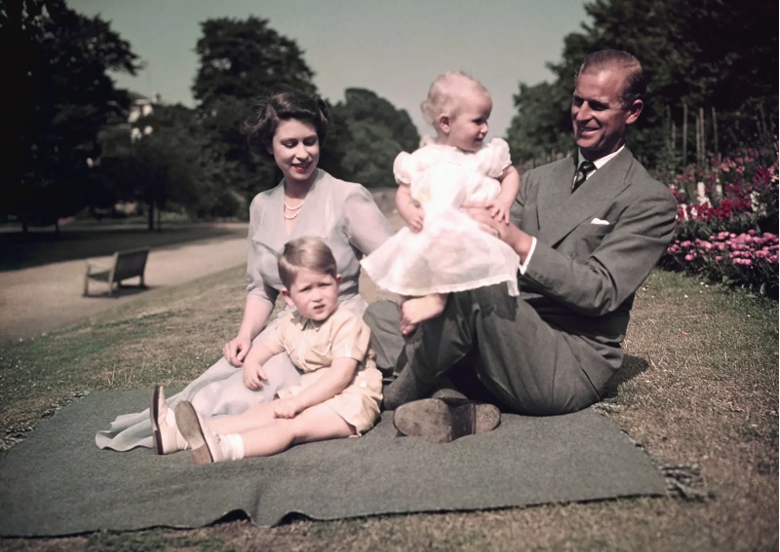 The royal family picnicking at Balmoral, 1951
On 14th November 1948, Princess Elizabeth gave birth to Prince Charles. Two years later, Princess Anne was born. Like her mother did before, Princess Elizabeth decided to raise them as a modern prince and princess. They were neither spoiled nor shielded from the horrors of the world. Moreover, unlike Princess Elizabeth, they went to public schools to complete their education.
Her Reign over the country
Unfortunately for Princess Elizabeth, her father King George VI fell extremely ill. Lieutenant Philip and she were forced to visit Australia and New Zealand in his stead. During her journey, there was a stop in Kenya, in 1952, where she learned that her father had passed away and she had acceded to the Royal Throne.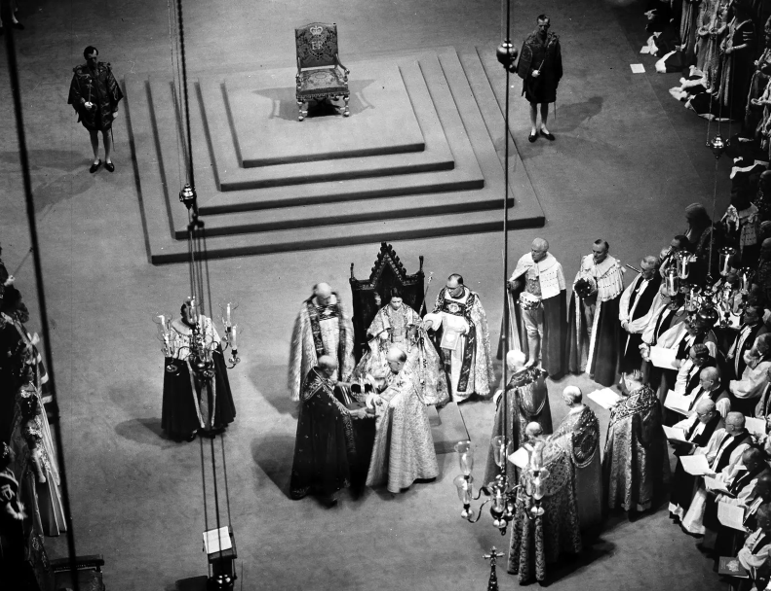 The coronation of Queen Elizabeth II in Westminster Abbey, June 1953
Princess Elizabeth was crowned on June 2, 1953, at Westminster Abbey as "Elizabeth the Second, by the Grace of God, of the United Kingdom of Great Britain and Northern Ireland and Her other Realms and Territories, Queen, Head of the Commonwealth, Defender of the Faith".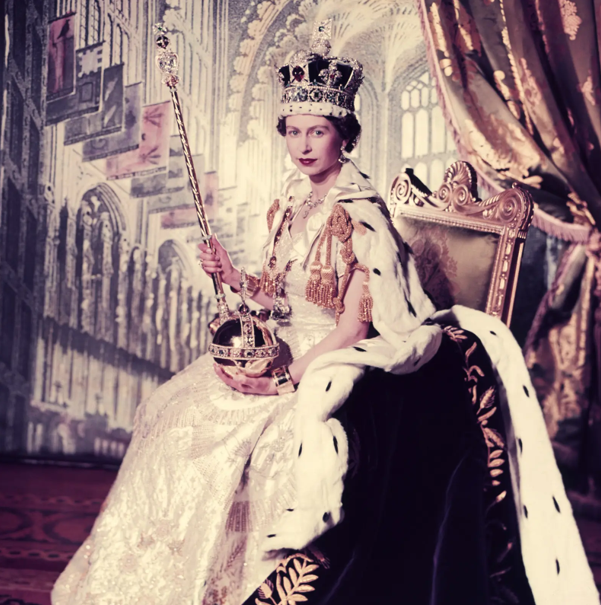 At the age of 27, Queen Elizabeth set the monarchy for success by engaging with the public and her subjects. However, there were moments of mourning and sadness throughout her reign.
In 1992, a fire burnt out Windsor Castle, the Queen's "annus horribilis". Being a private residence as well as a working palace, the fire devastated all. In the same year, three of her children's marriages broke.
Diana, Princess of Wales, died in a car accident in Paris in the year 1997. The Queen was criticised and the subject of much harshness when she appeared reluctant to respond publicly to the death.
Questions on the relevancy of Monarchy in modern times took over and many debates emerged.
Major events of her life
During the Blitz in 1940, Princess Elizabeth and Princess Margaret were moved to Windsor Castle for their safety. They spent most of their war years in these castle halls. They participated in air raid drills and ate rationed food. They were privy to the same restrictions placed upon the rest of the country.
In 1947, to boost morale among the soldiers fighting the war, Princess Elizabeth, along with the King and Queen, went to different states and countries.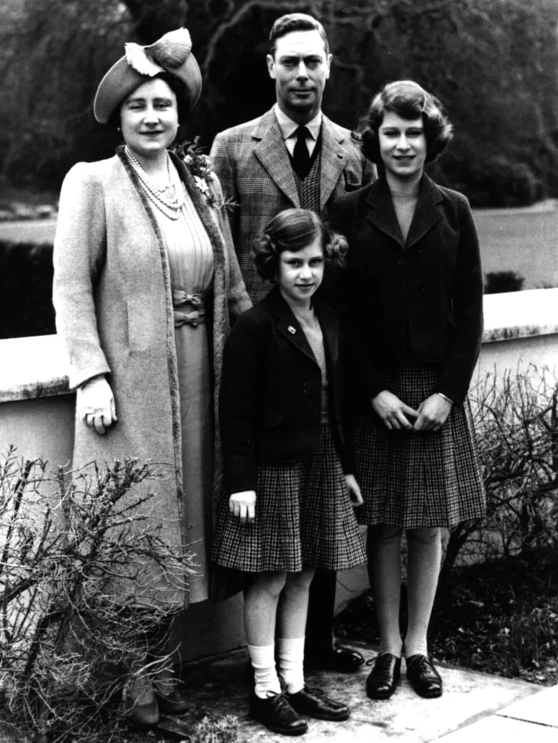 Moreover, the Queen lived through the Covid-19 pandemic despite her age. On her departure, thousands were sad to see her go. However, it was claimed that while some cracked tears of sadness, others cracked beer bottles and clinked them in joy instead.
Controversial actions of Her Majesty that concerned India and Africa
No formal apology for Jallianwala Bagh Tragedy

The Jallianwala Bagh massacre was the innocent killing of over 500 to 2,000 Indians who had gathered peacefully to discuss two resolutions. They weren't aware of the law which said public gatherings weren't allowed. This massacre was on the orders of General Reginald Dyer on April 13, 1919.
During the Queen's three visits to India after independence, many expected a public apology for the Jallianwala Bagh Tragedy. However, it was only during the third visit when Queen Elizabeth called the Jallianwala Bagh massacre "a distressing example" of the "difficult episodes" of British history in India.
On her third visit, Prince Phillip and the Queen also visited the massacre sight and placed wreaths at the memorial.
Some regarded this as more than an apology whereas others called for formal apologies that all British officials seemed to be tip-toeing around.

Koh-i-Noor Diamond

The Koh-i-Noor Diamond was held by Maharaja Duleep Singh until the British annexed Punjab in 1849. The 11-year-old Maharaja was made to sign the Treaty of Lahore. Losing all of his possessions and lands, the Kohinoor was in the hands of the British company, which gifted it to the Queen of England.
There are several versions of the true story of the 105-carat diamond but almost all in India believe that it is rightfully theirs and should be returned.
India has asked England for the Koh-i-Noor a number of times but all fell on deaf ears. Once in 1947, another time during the Queen's coronation, and finally with the Queen's death.
However, India, Iran, Afghanistan and Pakistan Governments have laid claim to this world-renowned diamond. The British, on the other hand, don't seem to have any plans to give it back to any of the above-mentioned countries.

Pakistan-India conflict

During the Queen's visit to Pakistan in 1997, she said that India and Pakistan should "stop squabbling" in her speech at Pakistan. This caused distress and anger among both Indians and Pakistanis because the majority of the issues arose due to British colonialism.
Moreover, during the Kashmir dispute between India and Pakistan, Queen Elizabeth did not once try to use the Commonwealth platform to resolve the dispute. Her 'non-interference' approach hurt the sentiments of many and angered the public of both countries.
In African countries, the death of the Queen has brought up mixed sentiments as it was during the colonial period when racial indiscrimination spread rampantly. Some blame the entire monarchy for introducing the concept of racism.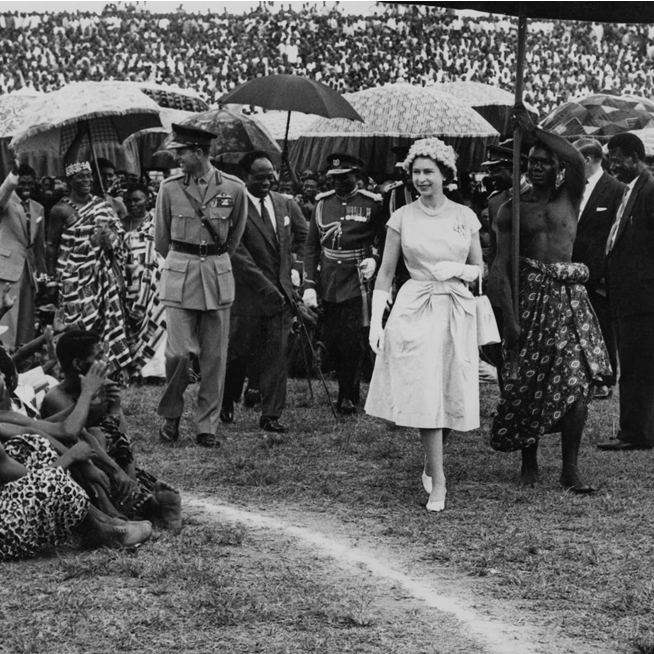 Queen Elizabeth II visiting Ghana in 1961
"Most South Africans are saying: 'Give us an opportunity to be frank in our assessment of [the Queen's] legacy.' This is the person we look at and think: 'Ha - that's the face of the British colonial empire, an institution that enriched itself through violence, through theft, through oppression," said Clement Manyatela, host of a popular morning show on Radio 702.
The others mourn the Queen due to her unlikely friendship with Nelson Mandela. Queen Elizabeth marked the post-apartheid period in Africa during her visit to all violence-ridden towns and cities.
The deep sown seeds of British colonialism and the impact it brought along can be seen in today's time with ease. Queen Elizabeth is seen as a reminder of colonialism by some but as a harbinger of peace in the post-colonial world by others.
Impact on the Commonwealth countries
Queen Elizabeth was thoroughly committed to the Commonwealth games. She visited each Commonwealth country at least once. However, with her passing, the old debate about the relevance of the "head of the Commonwealth" has once again risen.
The much-loved Queen was able to show the Commonwealth countries (56 of them) the common goal of real-time values and services to each other. Many of these countries stayed alongside only because they respected the Queen.
With the passing of Queen Elizabeth, countries like Jamaica believe that it is time to break away from the Commonwealth.
On the other hand, numerous countries are trying to join the Commonwealth. The range of countries- developed like the United Kingdom and Canada as well as under-developed like Africa, are all allowed to join the Commonwealth.
A few strict rules and only light governance opens many doors and opportunities in the Commonwealth. From the original number of 8 members in 1949, today there are 56 and counting.
Next Monarch - King Charles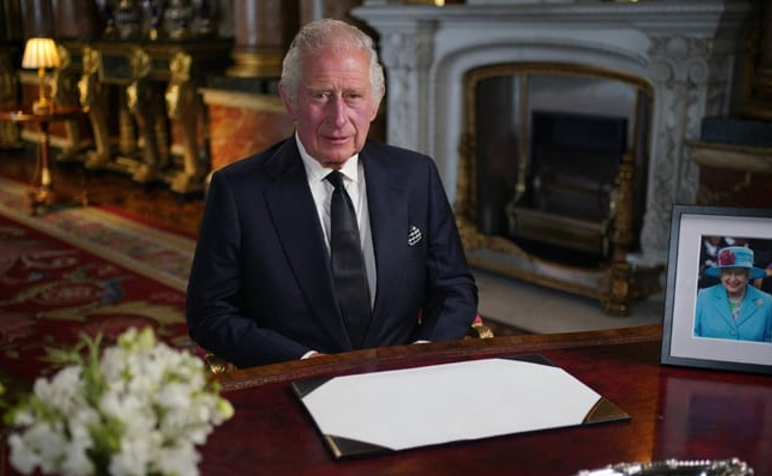 The long wait of 7 decades came to an end for Prince Charles (now King Charles) with him being crowned the King. While Queen Elizabeth II managed to live a private lie, Charles was the object of public scrutiny for 70 years. He was often viewed as a flawed human being who perhaps, wouldn't be fit to rule a kingdom.
His reputation took several hits throughout his time. His affair with Camilla while being married to Diana and the rumoured dispute between Harry and him were major blows to his popularity.
However, when he was setting foot in Buckingham Palace to mark the start of his reign, there were thousands of people chanting his name and phrases like 'Long live the King' and 'God save the King'.
Passing away of Her Majesty
The Queen left for her heavenly abode on September 8, 2022, at the age of 96 in Balmoral Castle, Scotland. After reigning for 70 years, she surpassed Queen Victoria as the longest reigning monarch.
The Royal Family mourns Queen Elizabeth II with utmost sincerity. Official engagements were cancelled and the union flags were hoisted at half-mast on royal residencies, government buildings, Armed Forces and UK posts overseas.
Members of the Parliament have paid tribute to the Queen and taken an oath to King Charles.
A state funeral took place at Westminster Abbey on Monday 19th September at 11 am. Foreign leaders all around the world have paid their tribute to the Queen who lived through it all.
Jess Doshi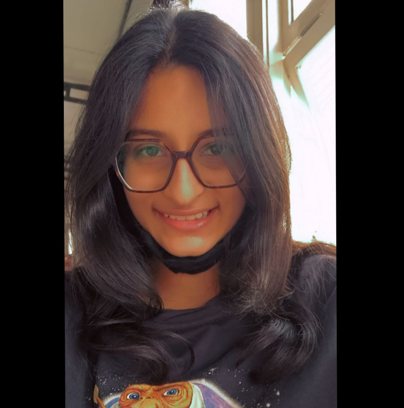 Jess Doshi is currently pursuing her bachelor's degree in Arts. Apart from reading, she makes a conscious effort to do what she can for society. She aims to help the world around her in the best possible way- writing.
Bowden, G., Jackson, M., & Coughlan, S. (2022, September 8). Queen Elizabeth II has died, Buckingham Palace announces. BBC News. https://www.bbc.com/news/uk-61585886
CNN, A. by N. K. and R. M. (n.d.). Analysis: How India has moved on since the Queen took the throne. CNN. Retrieved September 17, 2022, from https://edition.cnn.com/2022/09/11/india/india-queen-death-legacy-intl-hnk/index.html
DK Find Out! | Fun Facts for Kids on Animals, Earth, History and more! (n.d.). DK Find Out! https://www.dkfindout.com/us/history/kings-and-queens/elizabeth-iis-childhood/
End of an era: The Hindu Editorial on Queen Elizabeth II. (2022, September 9). The Hindu. https://www.thehindu.com/opinion/editorial/end-of-an-era-the-hindu-editorial-on-queen-elizbeth-ii/article65870708.ece
Queen Elizabeth II: The Early Years | Historic Newspapers. (2017, October 9). Historic Newspapers. https://www.historic-newspapers.co.uk/blog/queen-elizabeth-ii-the-early-years/
Bowden, G., Jackson, M., & Coughlan, S. (2022, September 8). Queen Elizabeth II has died, Buckingham Palace announces. BBC News. https://www.bbc.com/news/uk-61585886
South Asia's Difficult Relationship With the British Monarchy. (n.d.). The Wire. Retrieved September 17, 2022, from https://thewire.in/south-asia/south-asias-difficult-relationship-with-the-british-monarchy
The Editors of Encyclopedia Britannica. (2019). Elizabeth II | Biography, Family, Reign, & Facts. In Encyclopædia Britannica. https://www.britannica.com/biography/Elizabeth-II
Bridge, L. (2017, March 3). Early life and education. The Royal Family. https://www.royal.uk/the-queens-early-life-and-education
Howell, D. (2022, September 13). The fate of the Commonwealth after Queen Elizabeth's death. The Japan Times. https://www.japantimes.co.jp/opinion/2022/09/13/commentary/world-commentary/commonwealth-nations/
Queen Elizabeth II And Independent India: A Journey of "Shared History" and Pending Apology. (2022, September 9). News18. https://www.news18.com/news/india/queen-elizabeth-ii-and-independent-india-a-journey-of-shared-history-and-pending-apology-5924443.html
Noyen, M. (2022). I was there when Charles returned to Buckingham Palace a king. Despite his past royal scandals, his reign is off to a shockingly good start. Insider. https://www.insider.com/king-charles-reign-is-off-to-good-start-royal-controversy-2022-9
Queen Elizabeth's death stirs South Africa's colonial memories. (2022, September 16). BBC News. https://www.bbc.com/news/world-africa-62892735#:~:text=The%20Queen%20visited%20a%20racially