Look beyond Uniform Civil Code (UCC) for a Secular Common Law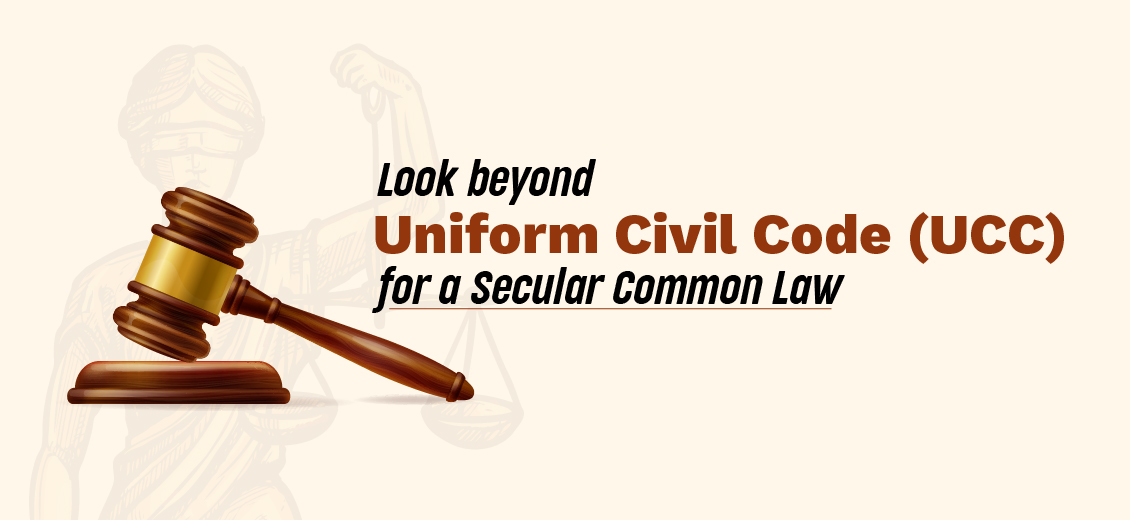 What is UCC?
A UCC refers to a single law, applicable to all citizens of India in their personal matters such as marriage, divorce, custody, adoption and inheritance.


A UCC is intended to replace the system of fragmented personal laws, which currently govern interpersonal relationships and related matters within different religious communities.
It is committed to reform a number of family laws governing marriage, divorce, guardianship, succession, property ownership, etc.
Efforts to bring UCC
The effort by Constituent Assembly: UCC was championed by Jawaharlal Nehru against several odds, based on genuine concerns about justice and equality for women in our conservative society to get a gender-just legal stipulation included in the Constitution.
But there was outright opposition from within the Constituent Assembly as well as from dominant sections of civil society, cutting across faiths.
The call for equality from BR Ambedkar and the All-India Women's Conference proved to be of little significance. Eventually, UCC was included in Article 44 of the non-enforceable- Directive Principles in the Constitution.
Let's suppose we need a UCC to govern all personal affairs. So, what are the requirements of UCC?
Constitutional Mandate: Article 44 of the Directive Principles of State Policy lays down that the state shall endeavour to secure a Uniform Civil Code for the citizens throughout the territory of India.
Judicial Pronouncements: Supreme Court in its various judgements expressed the intention for the implementation of the UCC, like in Sarla Mudgal v Union of India, the apex court reiterated the need for the Parliament to frame a UCC.
To simplify the gamut of the personal and customary law to eliminate various derogatory and discriminatory practices from society and creation of a gender-just society.
To give effect to the recommendation of various committees and commissions: The Law Commission suggested certain measures in marriage and divorce that should be uniformly accepted in the personal laws of all religions.
The state has the right to interfere in the personal affairs of the people for reformative purposes like Hindu codes and the criminalization of Tripple Talaaq.
Which version of UCC should be there, in a country like India, to address the issues ranging from patriarchy, and polygamy to same-sex marriage?
First and foremost, the argument for implementing UCC in India is to establish a gender-just society and abolish all misogynist practices which discriminate against the people by advocating their socio-religious-cultural pretexts.
Today, the demand of UCC is not only limited to eliminate all the practices with medieval ideologies but also to tackle the issues that are knocking on the door of the 21st century. Any statuses claiming to be UCC must address the issues like:


Allowing same-sex marriages, treating marital rape as a criminal act, revisiting the age of consent and criminalising the harassment of inter-caste and inter-faith couples (including in the name of the Special Marriage Act), issues related to the people willing to recognize themselves as people with no-religion and no-caste and issues related to tribal practices.
What are the hurdles in implementing and formulating the UCC?
Legal Hurdles:


Personal laws are not exclusively in the domain of Parliament but fall under the Concurrent List.
In absence of proper guidelines or a vision document, whether UCC be a blend of all the personal laws or a new and common law adhering to the constitutional mandate, will create an issue in drafting the UCC.
A UCC is seen to be in contradiction to the fundamental rights guaranteed under Article 25 (individual's fundamental right to religion), Article 26(b) (right of each religious denomination to "manage its own affairs in matters of religion), and Article 29 (right to conserve distinctive culture).
Articles 371 (A) to (I) and the sixth schedule of the Constitution of India provide certain protections to the states of Assam, Nagaland, Mizoram, Andhra Pradesh and Goa with respect to social, customary and family law.


UCC, in a bid to uniform law, even in tribal affairs seems against the spirit of the Constitution.

In certain matters, there is diversity even under secular civil laws, like the Indian Contract Act, Code of Civil Procedure, Sale of Goods Act, Transfer of Property Act, Partnership Act, Evidence Act, etc.
The provision of UCC, under Article 44 (as non-justiciable in nature), conflicts with the basic structure of the Constitution along with other constitutional and legal provisions.

Social Issues:


The consensus among all the stakeholders in society is key to the successful implementation of the UCC.


But in the present context, when some groups see this as an attack on its culture, it provides less welcoming ground for the implementation of such watershed statutes (as per the 21st Law Commission, a nationwide UCC was not feasible, pointing to the need for greater groundwork and coordination).

Numerous communities aspire to address their grievances through UCC like LGBTQ+ (same-sex marriage), Tribals, Women (for recognition of marital rape) and recognition to atheist and non-caste citizens.


But lack of multi-faceted debate about UCC on common social platforms indicates the need for more mental exercise about UCC before bringing the concept into reality.

We don't like, it if someone paints our house with a single colour, how can a nation with such diverse socio-cultural practices be regulated by uniform law in all personal matters?


The Law Commission of 2018 said that secularism cannot be contradictory to plurality. It only ensures the peaceful co-existence of cultural differences.
What needs to be done and what should be the way forward?
It is not all bad as well, instead, UCC also demands some spade work before its full-fledged foundation is put into practice. It is said that at the time of risk, an extra vigil is mandatory.


It also sounds good in the case of UCC. Seeing potential politicization and protest from the various forces to the full-fledged and sudden implementation of the UCC.
UCC must be implemented in a gradual manner by reforming a few laws at a time.
A model UCC by Parliament and consequently law made by the states could be a good approach for the implementation of UCC. It will bring greater consensus in society.
As per the idea of Dr B.R. Ambedkar, the UCC should remain "purely voluntary" in the initial stages and accommodate socio-cultural practices of people and also provide ideas to people to debate and adopt the UCC on a mandatory basis.

Need to run a pilot project before full-scale implementation to gain experience by adopting a trial-and-error method.
UCC of GOA
Goa is, at present, the only state in India with a Uniform Civil Code (Ex-CJI Bobde had hailed the Goa Civil Code).
The Portuguese Civil Code of 1867 which continues to be implemented after India annexed Goa in 1961, applies to all Goans, irrespective of their religious or ethnic community.
Although the UCC is implemented in Goa, it can't be replicated at pan India because of several reasons, like:


Portuguese Code is not a complete UCC. It makes certain provisions on religious bases - Hindu men being allowed bigamy if the wife fails to deliver a child by the age of 25, or a male child by the age of 30.
This code was implemented by foreigners (Portuguese) in an arbitrary manner and not in a democratic manner.
The code also had provisions biased in favour of Christianity and ground reality in Goa is more complex.


The Code has legal pluralities like Catholics need not register their marriages and priests can dissolve marriages performed in church.

Despite these challenges, it is important to recognize that the UCC is an idea whose time has come. It is a necessary step towards building a more inclusive and equitable society in India. In order to move forward, it is essential that all stakeholders engage in a constructive dialogue and find a way to address the legitimate concerns of all parties. This may require a nuanced approach that takes into account the unique cultural and religious practices of each community, while also ensuring that the rights and dignity of all citizens are respected.
Source:
https://www.hindustantimes.com/opinion/look-beyond-ucc-for-a-secular-common-law-101672757378630.html
Praveen Kumar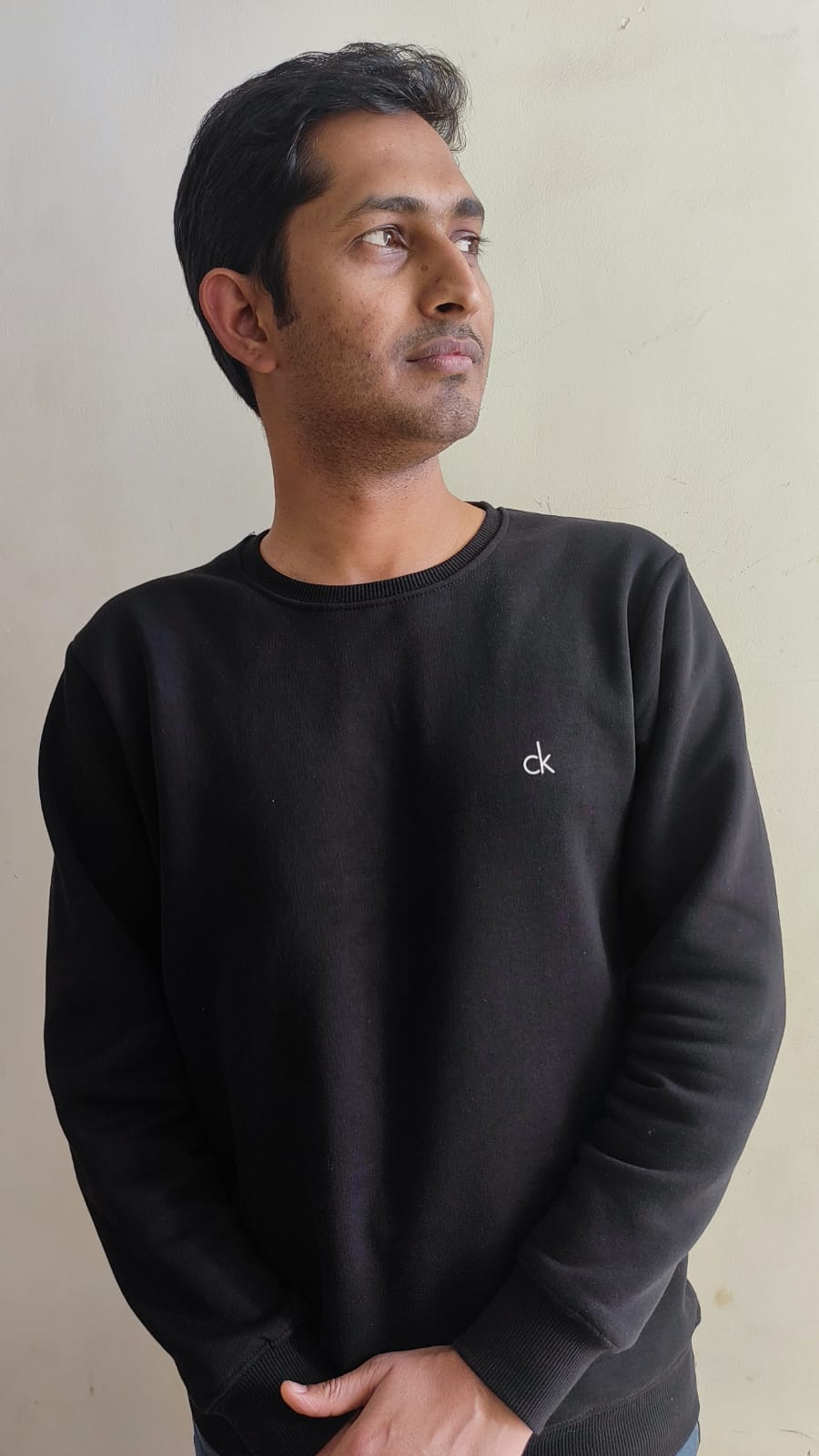 Praveen Kumar holds a B.Tech. degree in Mechanical Engineering from Dr APJ Abdul Kalam Technical University, Lucknow. He is currently pursuing a career in creative writing and aspires to expand into various other fields.