LGBTQIA+ Community: A Detailed Discussion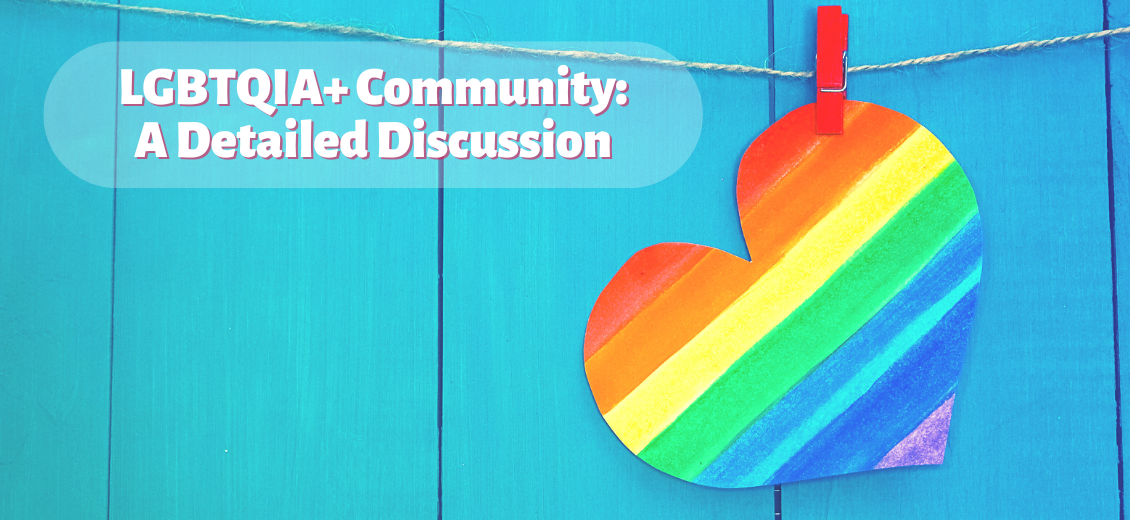 It seems magical how India is making an incredible journey of maintaining the traditions and culture in its roadmap of development. The diversity here has always been an international attraction. But when it comes to accepting different sexualities, there is still a huge taboo around this subject.
The LGBTQAI+ acronym stands for Lesbian, Gay, Bisexual, Transgender, Queer, Intersex, and Asexual and others. They are the people who don't identify with cisgender heterosexual "ideals". In India, the LGBTQIA+ community also includes a specific social group, a distinct community: the Hijras. They are culturally defined either as "neither men, nor women", or as men who behave like a woman. At present they are referred to as the Third Gender.
It has been 74 years since our country became independent, still, the LGBTQIA+ group is fighting for their societal independence and basic rights. Indian Supreme Court, on 6th September 2018, decriminalised section 377[1], which titled homosexual relations as "unnatural offences". But when we look around in the present scenario, there is still much work to be done.
In this article, the historical facts about homosexuals and transgender as a part of Indian culture are put forward. It also discusses the major pros and cons of our laws related to the LGBTQIA+ community, their societal status, how they are projected in Indian cinema, and the problems faced by them in India.
LGBTQAI+ History
Ever since our nature created the men and women and their association, it created people with different gender preferences too, who, according to our society, are the unnatural beings. Foucault, a French historian, affirmed that modern categorisation of the sexes was initiated in nineteenth-century Europe and until then there was no such concept (Foucault-1990).
Modern Indian historians have confronted these thoughts of society and stated several instances where homosexuality is proved as a part of society and are considered precisely natural. Though it is not mentioned anywhere that these people were excluded from society, rather they were acknowledged to be born with divine insights. In modern times too, many people in Indian society who are merely procreative and heterosexual, believe that the blessings of Kinnars provide protection to their family and that their curse can destroy their lives.
In the sacred text, Bhagwada Purana, it is mentioned that Lord Shiva also saw Vishnu as Mohini and fell for him and their unification resulted in the birth of Lord Ayyappa. The renowned characters of Shikhandini and Brihannala are the most respected transgender characters of Mahabharat. In Valmiki Ramayana, the birth of king Bhagirath was the result of the union of his two mothers and widows of king Dileep, by the blessings of Lord Shiva.
In the medieval period, according to Amir Khusrau, the real invader of South India Allauddin Khilji, and his slave Malik Kafur was in a homosexual relationship. He was the most intelligent and faithful slave of Allauddin Khilji.
The period of the nineteenth century was the period of evolution of homosexuals. With the rise of the British Empire, thoughts of Indian people also changed accordingly and hence, the laws became anti-sodomy and homosexual activities became illegal consecutively.
The problems were not sorted for LGBTQ+ people, even after the independence. In 1994, at Delhi's Tihar Jail, there was a major spike in the number of cases of HIV/AIDs, but the police did not allow them to wear condoms and the reason was an allowance for the illegal acts of physical intimacy between the same-sex adults. As a consequence, several PILs were filed against the same.
Timeline of the LGBTQIA+ Movement in India
During British rule in 1860, homosexual intercourse was considered unnatural and was declared a criminal offence under Chapter 16, Section 377 of the Indian Penal Code (IPC).
After independence, on November 26, 1949, the Right to Equality was implemented under Article 14 but homosexuality still remained a criminal offence.
Decades later, on August 11, 1992, the first known protest for gay rights was held.
In 1999, Kolkata hosted India's first Gay Pride Parade. The parade, with only 15 attendees, was named Calcutta Rainbow Pride.
In 2009, a landmark Delhi High Court decision in the Naz Foundation v. Govt. of NCT of Delhi case held that treating consensual homosexual consummation between adults as a crime is a violation of fundamental rights protected by India's Constitution.
In the Suresh Kumar Koushal and another v. NAZ Foundation and others case in 2013, the Supreme Court overturned the Delhi High Court Naz Foundation v. Govt. of NCT of Delhi case and reinstated Section 377 of the Indian Penal Code.
In late 2015, MP Shashi Tharoor introduced a bill to decriminalise homosexuality but it was rejected by the Lok Sabha.
In August 2017, the Supreme Court upheld the right to privacy as a fundamental right under the Constitution in the landmark Puttuswamy judgement. This gave renewed hope to LGBT activists.
On September 6, 2018, the Supreme Court ruled unanimously that Section 377 was unconstitutional "in so far as it criminalises consensual sexual conduct between adults of the same sex".
The battle against Section 377 has ended but the bigger battle for equal rights for the LGBT community is still ongoing.
Judgements Contributing to LGBTQIA+ Rights
Naz Foundation vs. Government of NCT, Delhi
The case was filed by an NGO based in Delhi called Naz Foundation, which works on the issue of HIV/AIDS. They filed a writ petition arguing that Section 377 violated the fundamental rights guaranteed under Articles 14, 15, 19 and 21 of the Constitution of India. It interferes with equal treatment as well as the right to Life and Liberty. They submitted that the right to non-discrimination on the ground of sex in Article 15 should not be read restrictively but should include "sexual orientation".
The Landmark judgment given by Delhi High Court in 2009 stated that Section 377 violates Articles 14, 15, and 21. The court concluded that Section 377 does not distinguish between public and private acts, or between consensual and non-consensual acts. The judgment was restricted to adults when Section 377 also applied to minors. Section 377 had permitted the harassment of LGBT people in law.
Suresh Kumar Koushal vs. Naz foundation
In this case, the judgment of the High Court in the Naz Foundation case was challenged in the Supreme Court. The appellant argued that Section 377 is gender-neutral and includes the acts of sexual intercourse which are committed voluntarily irrespective of gender. It does not violate the Right to Privacy under Article 21, and the right to privacy does not include the right to determine any offence under Section 377. While the respondent argued that Section 377 targets the LGBT community through their sexual orientation. Sexual rights are guaranteed under Article 21. So, Section 377 deprives them of moral citizenship. Articles 14 and 21 are interlinked with each other.
The two-judge bench of the Supreme Court overturned the decision of the Naz Foundation case and declared the decision "legally unsustainable". The Court held Section 377 of IPC legal and re-criminalized homosexuality, i.e., sexual intercourse against the order of nature.
National Legal Services Authority vs, Union of India
It was decided by a two-judge bench, in July 2014, declared transgenders as the 'Third Gender' and affirmed the fundamental rights guaranteed to them. They were also granted reservations in admissions to educational institutions and jobs.
Navtej Singh Johar v, Union of India
On 6th September 2018, a five-judge bench of the Supreme Court of India held Section 377 to be unconstitutional, in the landmark judgment. The decision overruled the Suresh Koushal case and relied on the case of K.S. Puttaswamy vs. Union of India had declared the Right to Privacy a part of the Right to Life and Personal Liberty guaranteed under Article 21 of the Constitution.
Representation of LGBTQIA+ in Indian Cinema
From using the LGBTQIA+ community as comic relief in films like 'Kal Ho Na Ho', 'Bol Bachchan' and 'Partner' to now showcasing that there's nothing wrong with a man loving another man in films like 'Shubh Mangal Zyada Saavdhan', Indian cinema has come a long way. In the 2000s, Bollywood used to portray the people of this community as abnormal or something to be mocked, however, decades later, things have changed for the good.
Here are a few movies that got portrayal of LGBTQIA+ community right !!!
1. Kapoor & Sons
The portrayal of gays had always been over the top in Bollywood. Remember Suresh Menon and Bobby Darling? Fawad Khan in Kapoor and Sons showcased that gays are not how Bollywood has been portraying them for years. His mannerisms and tone while playing the role of Rahul Kapoor weren't loud, quite opposite to the way gay men are usually projected in films. It was brave on the part of the director, Shakun Batra, to have a homosexual protagonist.
2. Geeli Puchhi
This Neeraj Ghaywan film reframes the female bond and shows the tenderness of it. It successfully breaks the stereotype surrounding lesbian girls that all of them are tomboys. It also gave us an understanding of how female relationships are in constant competition over a man's affection. Ghaywan made sure that he didn't make his characters look a certain way just to fit into the perception or stereotype which in itself is commendable.
3. Badhaai Do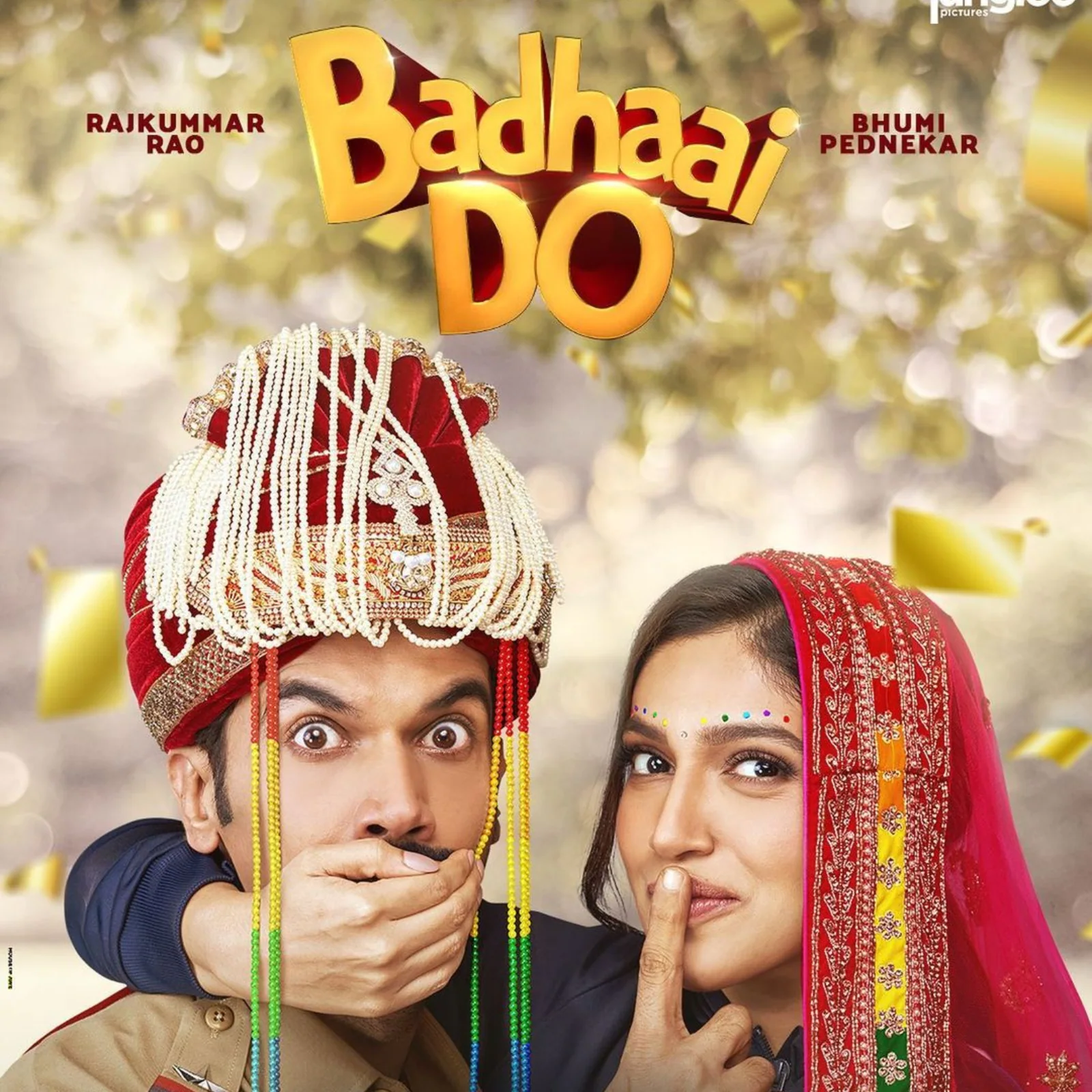 To showcase the concept of lavender marriage, a marriage of convenience to conceal the sexual orientation of one or both partners because of social pressure, was a bold move, to say the least. To show a gay cop was another milestone. Many of us might not know that lavender marriages are the living realities of queer people in India. The film has started a conversation, which is always good.
4. Shubh Mangal Zyada Saavdhan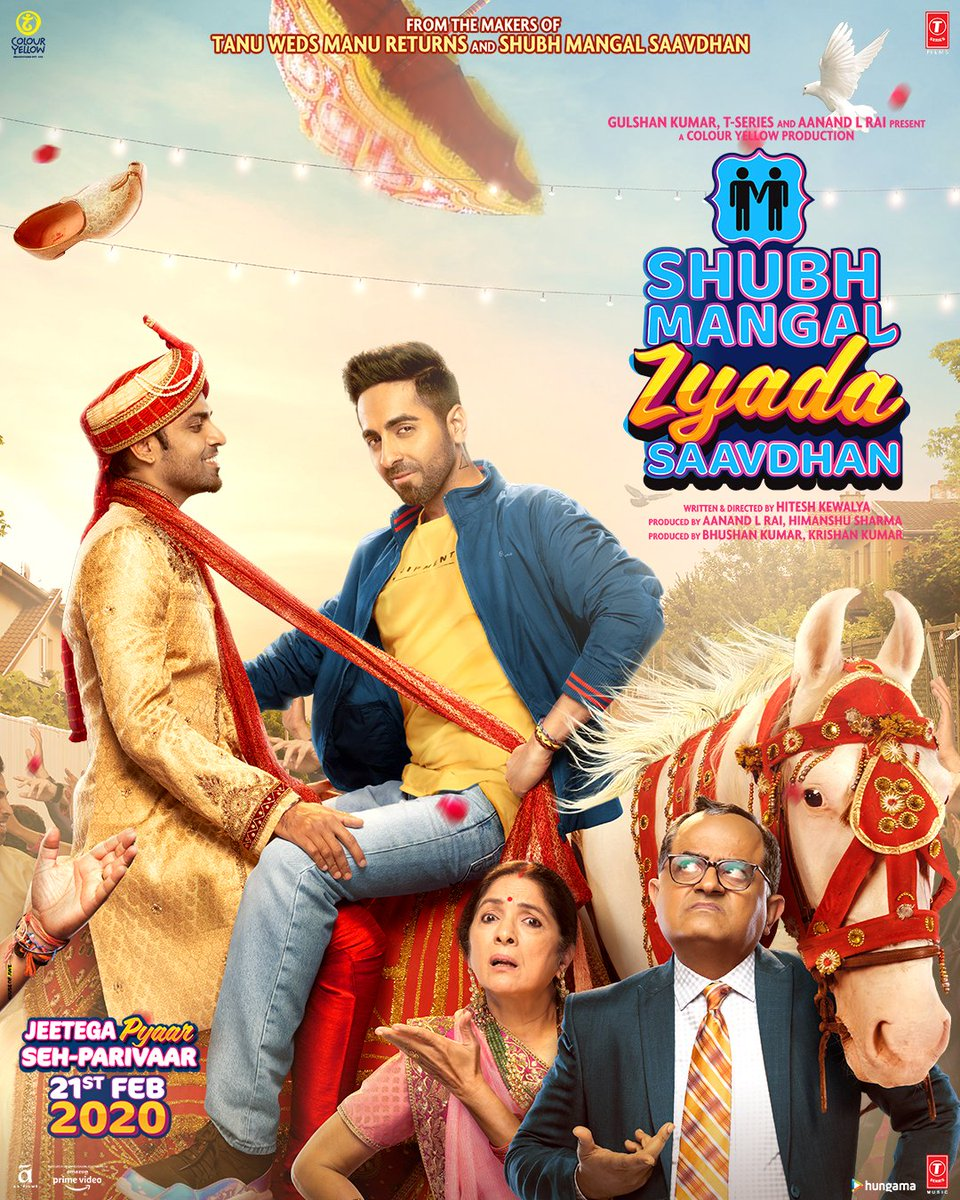 Hailed as India's first mainstream same-sex romance movie, 'Shubh Mangal Zyada Saavdhan' presents a progressive outlook on the concept of same-sex couples - an issue that continues to remain a taboo in India even after 4 years of its decriminalisation by the Supreme Court. Even the LGBTQIA+ community was elated to see a mainstream Bollywood film strike a conversation around homosexuality.
5. Margarita With A Straw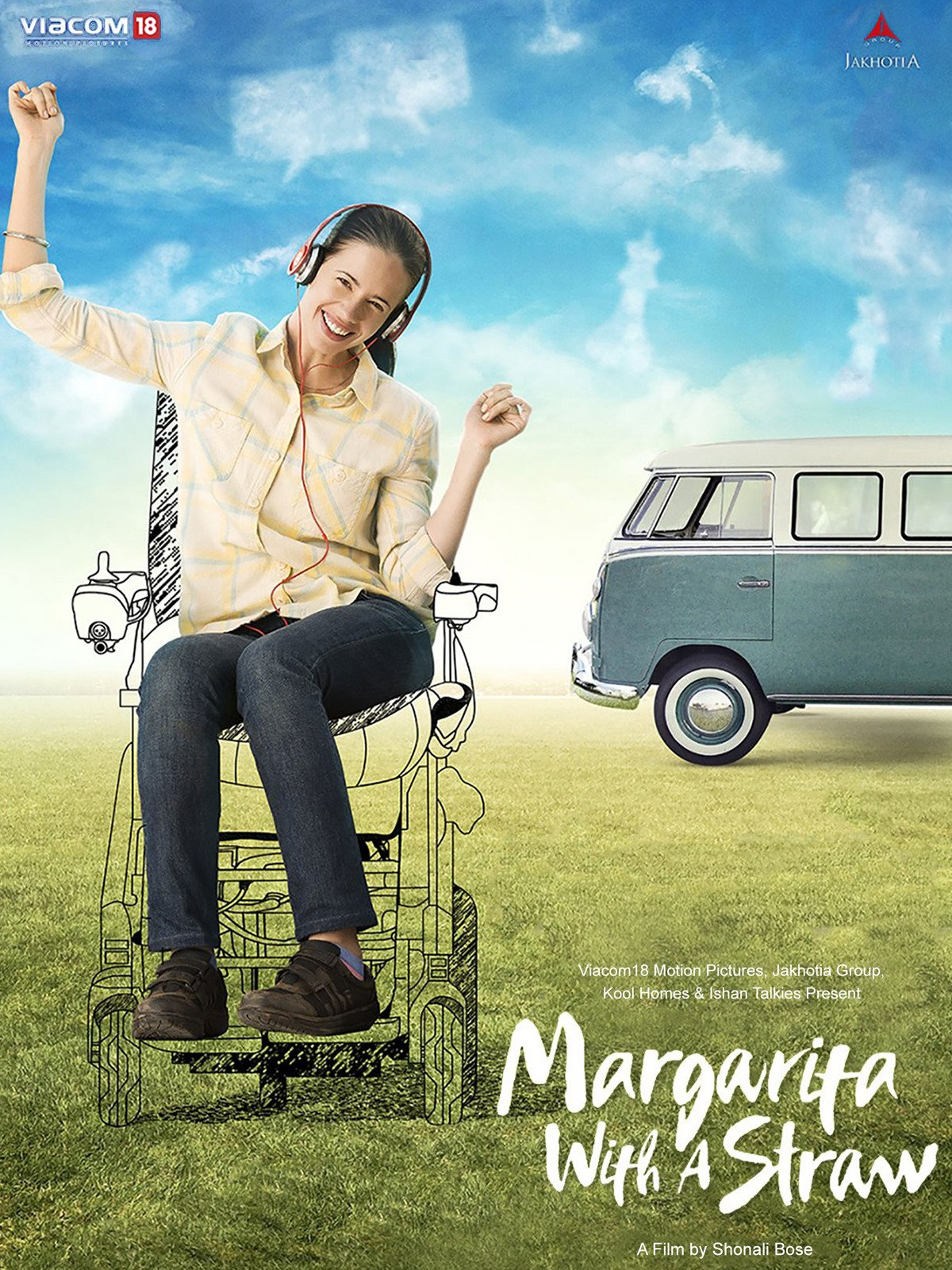 This film is not only honest and raw but it is brilliantly executed. Kalki Koechlin plays the role of a girl suffering from cerebral palsy who discovers she is bisexual and falls in love with a Pakistani woman while trying to balance her relationship with her mother.
6. Sheer Qorma
Filmmaker Faraz Arif Ansari's 'Sheer Qorma', a love story between two queer women (played by Divya Dutta and Swara Bhasker) is a heart-rending narrative of the longing for love and acceptance by queer children in their homes. The short film has been screened at various film festivals and has won the best film award at India International Film Festival Boston.
7. Aligarh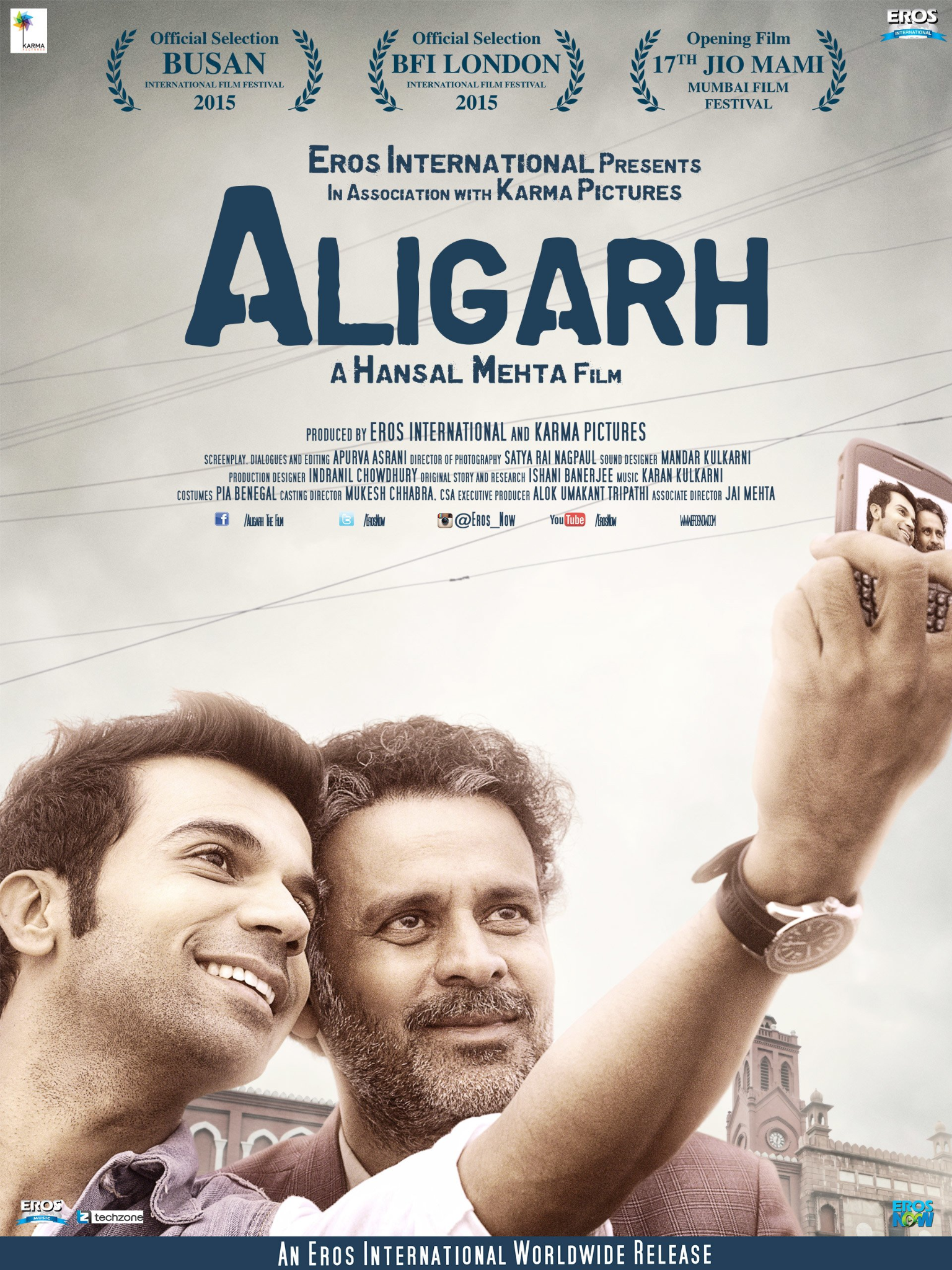 The movie inspired by the real-life story of Prof. Ramchandra Siras (Aligarh Muslim University) – who died in 2010 after a video showing an intimate moment between him and another man had gone viral – showed how the already established stereotypes can affect the lives of people so much that sometimes they end up dying too. "Shadi shuda logon ke beech akela rehta hun" (I live alone in a neighbourhood consisting of married people)– dialogues like these questioned the stereotypes as well as the double standards of the society. The film shows what queers go through and how society discriminates against them.
8. Ek Ladki Ko Dekha Toh Aisa Laga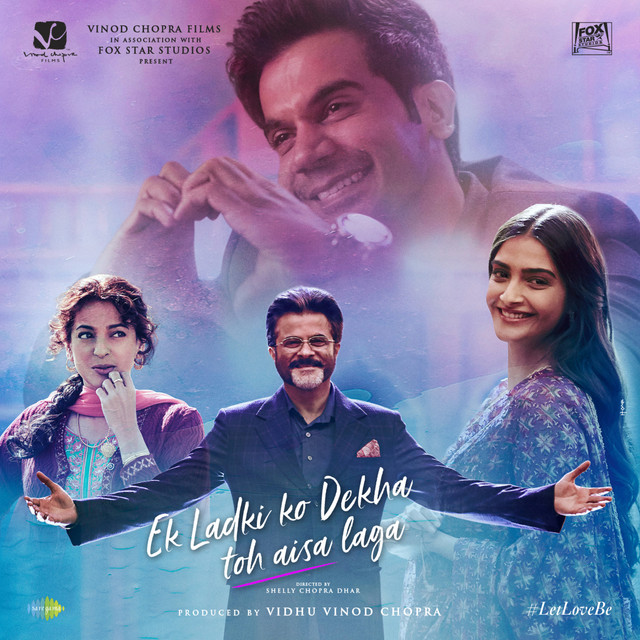 In this quintessential Bollywood commercial rom-com movie, which is packed with songs, dance and drama, the family is convinced that Sweety is in love with a Muslim man. When she reveals that she is actually in love with a girl, they flip finding it hard to accept. While his father initially doesn't accept this piece of information, he later supports her and realises that she is the same daughter he has loved all his life. The movie shows the amount of shame, alienation and loneliness that queer community goes through when they decide to come out of the closet.
Where India Presently Stands
While the constitutions of Mexico, New Zealand, Portugal, South Africa and Sweden provide protections based on sexual orientation, India still lacks a basic law that recognises the protection of rights of people belonging to the LGBTQIA+ community or criminalizes any harassment or discrimination against them.
Besides allowing same-sex marriages, adoption and surrogacy, countries such as Bolivia, Ecuador, Fiji, Malta and the UK have gone steps ahead and enshrined the right to equality for citizens on the basis of sexual orientation and gender identity in their constitutions. India, however, has no legislation that would clarify the rights of people from the LGBTQ community with respect to marriage, adoption, surrogacy and health.
A careful observation of the politico-legal landscape of progressive and developed countries, reveals that India still has a long way to go in ensuring the right to equality and the right to life and personal liberty of this community. Indian society lacks the education and awareness to develop a mindset of acceptance towards the non-cis-gendered people. The lack of adequate legislation and anti-discrimination laws has prevented any progress from the 2018 Navtej Singh Johar judgment of the Supreme Court.
Conclusion
The Supreme Court decriminalized section 377. Now the next step should be to make the society LGBTQIA+ community friendly and deter any form of discrimination or cruelty against them. This can be achieved by incorporating various practices like introducing sex education in schools.
India is known as a land which inhabits diverse cultures, religions, and languages then why is there a prejudice against this minor community of people with different genders?
It's the 21st century, now is the time that we, as people of this nation, make collective efforts to make the people of the LGBTQIA+ community feel empowered, protected, accepted and loved. With new laws safeguarding the rights and upholding the interests of the people of this small yet significant community, a major change can be brought about in their lives.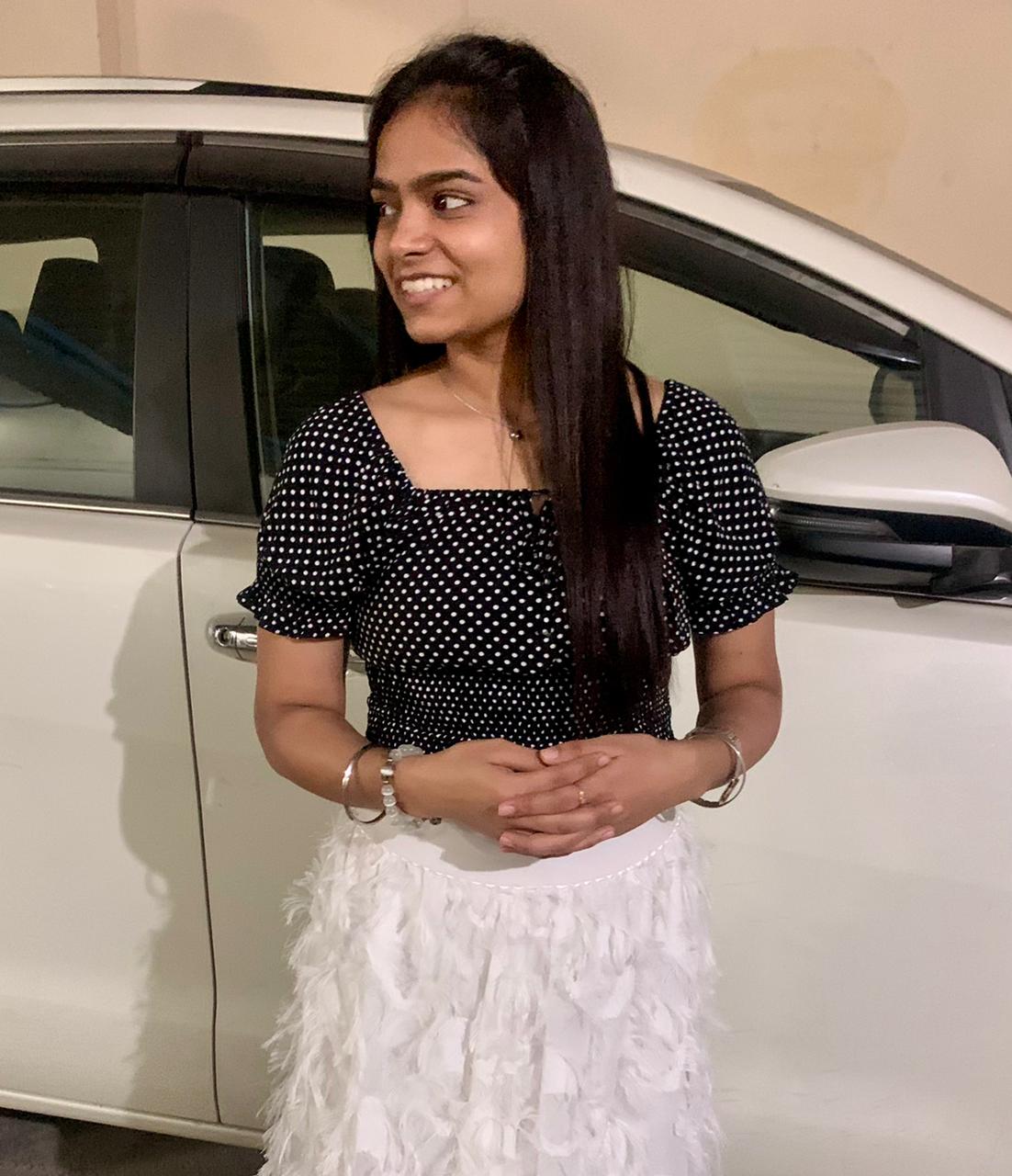 Riya
Riya is currently an undergraduate who completed her BA honours in Pol science from the University of Delhi. Currently, she is into perspective sketching and Creative content writing. She aspires to grow in the same field.