Kamala Harris: A Brief Introduction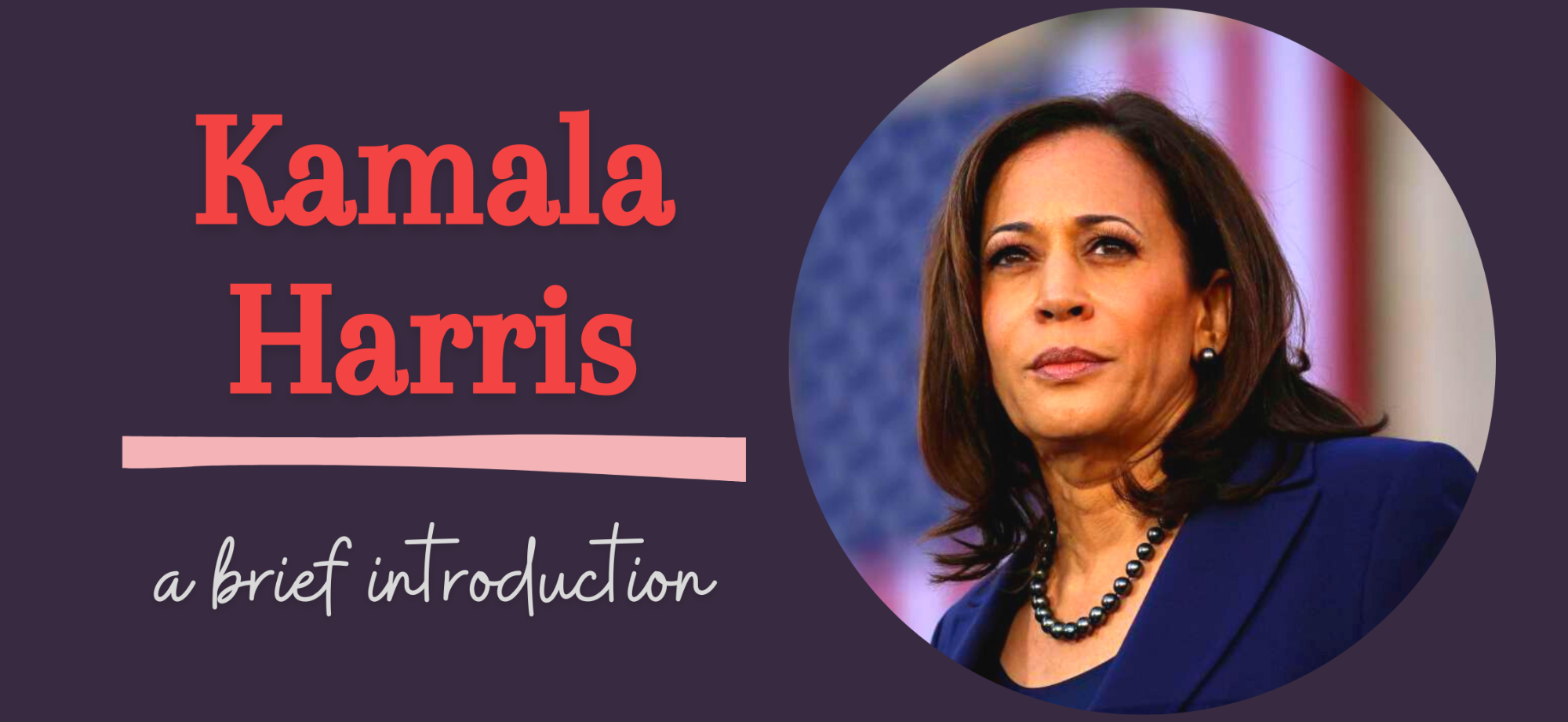 In 2020 the first woman, first black, and first Indian-American was elected as the Vice President of the United States of America.
Kamala Harris, popularly known as 'female Obama' has scripted history in so many ways and this monumental election paves the way for young girls everywhere. She was elected Vice President after a lifetime of public service, having been elected District Attorney of San Francisco, California Attorney General, and an United States Senator. As Vice President, she will be a heartbeat away from leading the United States.
Vice President Harris was born in Oakland and grew up in Berkeley, California to parents who emigrated from India and Jamaica. She was primarily brought up by her mother who was a cancer researcher and civil rights activist. Growing up, Harris was surrounded by a diverse community and an extended family.
Her parents being activists instilled Harris with a strong sense of justice. They brought her to civil rights demonstrations and introduced role models—ranging from Supreme Court Justice Thurgood Marshall to civil rights leader Constance Baker Motley—whose work motivated her to become a prosecutor.
Harris began her career in the Alameda County District Attorney's office in 1990, where her prime focus was on prosecuting cases of child sexual assault. She then served as a managing attorney in the San Francisco District Attorney's Office and later was Chief of the Division on Children and Families for the San Francisco City Attorney's Office.
In 2003, she became the District Attorney for San Francisco. In that position, Harris created a ground-breaking program to provide an opportunity to first-time drug offenders to earn a high school degree and find employment. Later, she was elected as the first woman and the first black person to serve as California's Attorney General from 2011 to 2017. In this role, she established the state's first Bureau of Children's Justice and instituted several first-of-their-kind reforms that ensured greater transparency and accountability in the criminal justice system.
In 2017, Harris was sworn in as a United States Senator for California, the first South Asian-American senator, and the second African-American woman in history. She served on the Homeland Security and Governmental Affairs Committee, the Select Committee on Intelligence, the Committee on the Budget, and the Committee on the Judiciary.
In August 2019, Democratic presidential candidate Joe Biden picked her as his running mate, and Biden and Harris emerged victorious in the November 2020 elections.
Harris has long been a champion for victims and survivors of child sexual assault and other forms of gender-based violence. She defended the Affordable Care Act in court, enforced environmental law, and was a national leader in the movement for marriage equality.
Harris sees herself as a history-making candidate who could appeal to both progressives and moderates. Rather than trying to upend the economy, her policies sought incremental, targeted results, particularly focusing on historically marginalized groups like women, people of color, and low-income Americans.

Although Harris is a woman of many firsts she is determined not to be the last.

Tanu Solanki