Indira Gandhi's Belchi Moment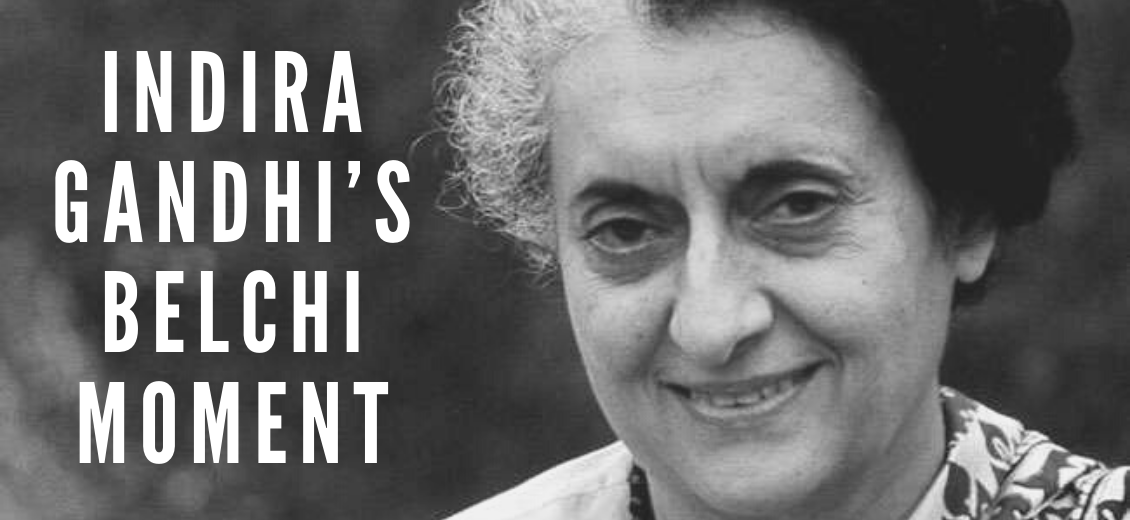 With the violence in Lakhimpur Kheri attracting the attention of the country, we have witnessed a lot of politicians trying to visit the village. These include senior Congress leaders Rahul Gandhi and Priyanka Gandhi Vadra among others. But why talk just about them? There is a reason - the media has been pondering over whether this can be considered the Belchi moment for the Gandhis.
In this piece, we will try to understand what this Belchi moment is and why it is significant. We will also explore why it is relevant in the current context and also try to arrive at a conclusion with respect to the same.
So, what exactly is the Belchi moment?
After losing the elections in 1977, Indira Gandhi imposed exile on herself. In that very year, 13 people - including 8 dalits - were burnt alive by people belonging to 'upper castes' in Belchi, Bihar. It was then that Ms. Gandhi visited the families of the victims. What makes this visit such a highlight is the fact that she traveled to the remote village despite pathetic roads coupled with no proper transportation facilities in the rainy season. She rode a tractor as well as an elephant, when a car couldn't navigate the roads, just to reach the village and empathize with the families. All this, despite the fact that the state of Bihar had rejected the Congress party, a few months earlier.
Why is this visit significant?
Well, it has to do with the idolization of politicians. In our daily life, we see politicians and other celebrities visit the common people and attend their family events. Politicians are endeared and revered by many. Ms. Gandhi's visit to Belchi was very touching for the families and was greatly celebrated since she didn't stop despite the lack of infrastructure and even walked for a significant distance. One point to note here is the fact that Belchi remains a remote village even today - we can imagine how inaccessible it was back then. Ms. Gandhi's visit to the places in spite of the unfavorable conditions won hearts. This visit proved to be a great morale booster for Ms. Gandhi's political career.
How did this event play out in the long run?
This magnanimous gesture of Ms. Gandhi hit the headlines and got her great popularity in the Hindi heartland, where she had lost her majority a couple of months ago. No other politician would have bothered to go to such a remote village. But Ms. Gandhi surely had anticipated this political moment which would surely bring her back the glory she had lost. Sure enough, she was voted back to power soon, in 1980.
It is true that people greatly opposed her declaration of Emergency as well as the family planning measures taken by her. But this decision to visit Belchi, the after effects of which she could predict very well, favored her. Ms. Gandhi managed to portray the Congress party in a different light, since no other party came forward to talk to the affected families and lend a helping hand. Many parallels are drawn from this incident as on multiple occasions Congress leaders had made attempts to mend the party's name by doing what Indira Gandhi had done at Belchi.
Can we now consider the Lakhimpur Kheri story a Belchi moment?
The visit by the Gandhis to Lakhimpur Kheri is surely a political moment but one can be skeptical as to whether this can be considered the Belchi moment. This incident doesn't seem to be of much help to the Congress, which in itself is undergoing internal crises. Besides this, the BJP is at its zenith - with Prime Minister Modi at his most powerful. One should also be aware of the fact that the Congress is not as popular as it was back then - 44 years ago. Now, the Congress has lost its foothold in many states - the most recent being that in Punjab. Also, the political landscape of India has changed a lot over these years.
Here, it should be noted that Indira Gandhi had managed to retain votes from a huge chunk of voters from South India for the Congress in 1977, which isn't the case with the party today. So, it would not be wrong to say that the Congress is in the middle of a crisis today and that there are many undeniable dissimilarities between the two incidents we have talked about. On top of all this, Priyanka Gandhi Vadra has made no noticeable progress in Uttar Pradesh despite having served in the state for about 3 years already, which may also go against the Congress in the elections. Taking all these facts into consideration, one can make an educated guess that the Lakhimpur Kheri incident is not a Belchi moment.
Conclusion
While it seems that the Congress had managed to leverage the Hathras case in 2020 as well as the recent Lakhimpur Kheri incident in Uttar Pradesh, it is also important that the party manages to properly set an agenda for itself. With the elections in Uttar Pradesh round the corner, the Congress ought to recall that politics is not just about pointing fingers at the opposition. It is also about suggesting solutions and presenting concrete agendas so as to gain the people's confidence. As the President of the Uttar Pradesh Congress, Ajay Kumar Lallu said, "The Belchi incident and the politics that followed is a reminder… when power becomes insensitive to the people, people change it through the ballot."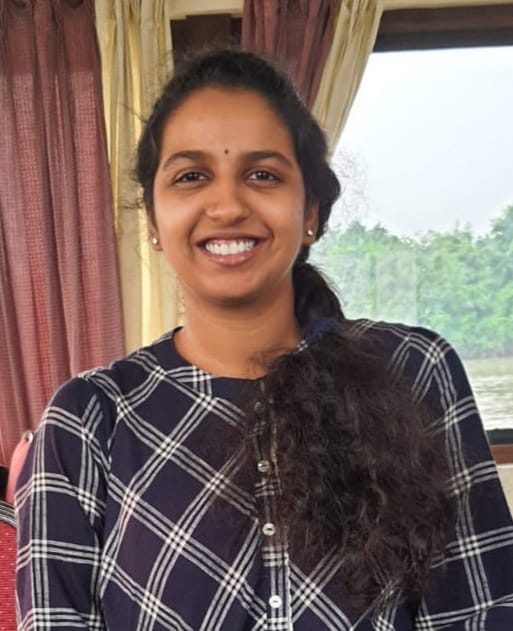 Uma Sathwika Manda