Homi Bhabha and his Contributions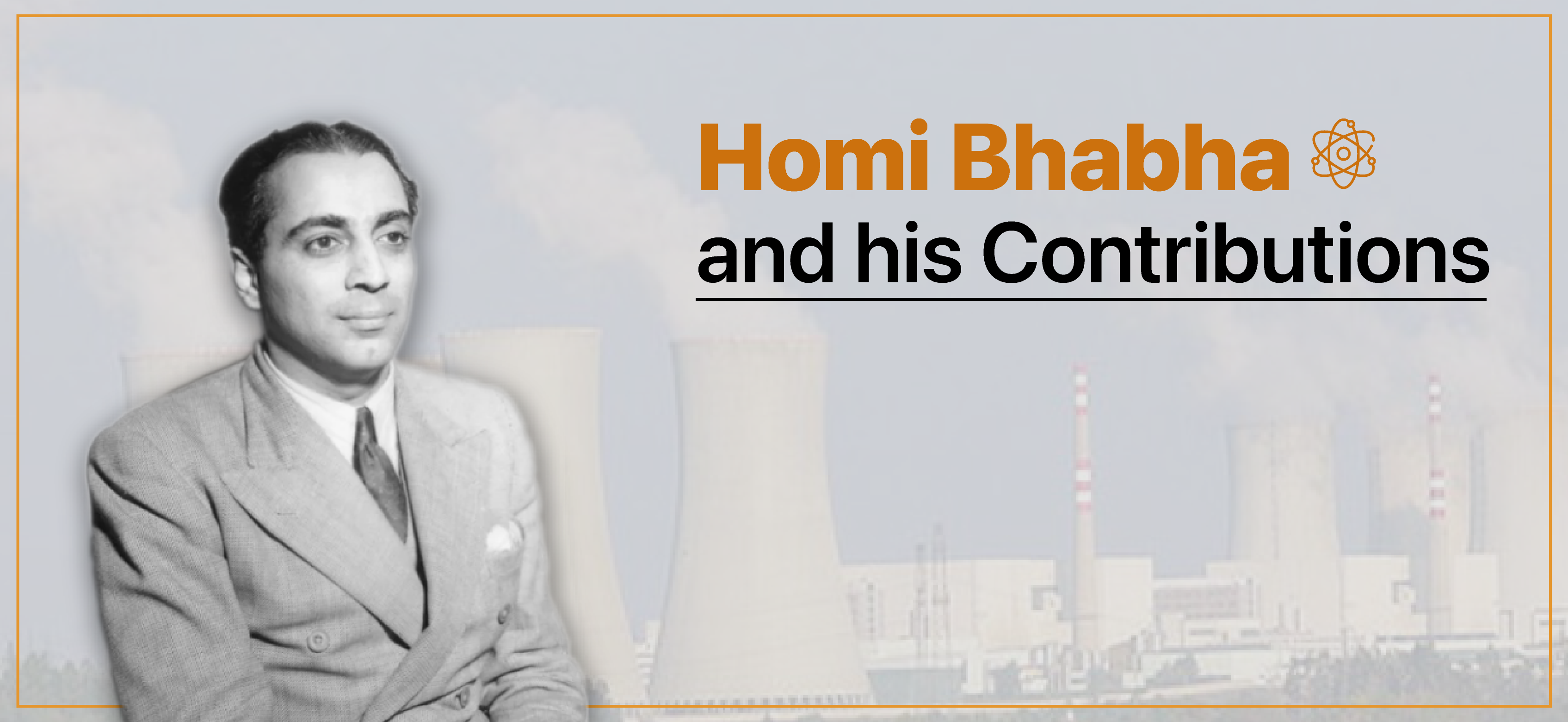 Homi Jehangir Bhabha had an outstanding impact on our country. Through his brilliant work and efforts in developing India's nuclear power, he became a renowned and revered individual. He was a nuclear physicist, engineer, architect and philanthropist, all in one.
JRD Tata described Dr Bhabha as a "Scientist, engineer, master-builder and administrator, steeped in humanities, in art and music, Homi was truly a complete man."
His countless contributions have been written down in history pages as important and undebatable, throughout generations.
Early Life
Homi Bhabha was born on October 30, 1909, in Bombay. His parents were Jehangir and Meherbai Bhabha.
His father, Jehangir Bhabha was brought up in Bangalore and he studied law at Oxford. Once he received his training as a lawyer, he started working in Mysore. It was at Mysore that he joined the judicial service of the state.
He married Meherbai, the daughter of Bhikaji Framji Panday and the granddaughter of the well-known philanthropist Dinshaw Petit of Bombay. Once married, the couple shifted to Bombay, the first commercial city under British rule. This is where Homi Bhabha was born and spent the better part of his childhood.
Over the years, Homi Bhabha attended the Cathedral and John Connon School, Bombay, where he later realised that he had discovered his passion for science; Elphinstone College, Bombay; Royal Institute of Science, Bombay; and Gonville and Caius College in Cambridge, England.
Bhabha soon enrolled for Mechanical Tripos in Cambridge since his father and uncle, Sir Dorab, wanted him to become an engineer and join Tata Industries. However, Bhabha soon discovered his love for theoretical physics and mathematics.
In one of his letters to his father in the year 1928, he wrote: "I seriously say to you that business or a job as an engineer is not the thing for me. It is totally foreign to my nature and radically opposed to my temperament and opinions. Physics is my line. I know I shall do great things here. For, each man can do best and excel in only that thing of which he is passionately fond, in which he believes, as I do, that he has the ability to do it, that he is in fact born and destined to do it...Besides India is not a land where science cannot be carried on."
Homi Bhabha's father agreed to let him pursue theoretical physics as long as he devoted himself to mechanical tripos and got first-class marks. In 1930, Homi Bhabha achieved this and entered the world of physics.
Scientific Contributions
Homi Bhabha's initial interests lay among the positron theory and cosmic rays physics. However, with time, his interests grew to other fields in physics and mathematics.
He joined the Cavendish Laboratory at Cambridge and earned his PhD with R.H. Fowler as his thesis supervisor. His contributions during his time in Cambridge include:
Explanation of relativistic exchange scattering, i.e. Bhabha Scattering
Theory of production of an electron and positron showers in cosmic rays, i.e. Bhabha-Heitler theory
His speculation about the Yukawa particle later brought his suggestion of the name meson.
Prediction and forecast of relativistic time dilation effects in the decaying of meson.
He established the Tata Institute of Fundamental Research and Atomic Energy Establishment Trombay. He is also regarded as the father of the nuclear program in India or a renaissance man.
He aggressively called for the use of nuclear weapons as a defence in India. This led to controversial opinions regarding his campaign and call for nuclear power.
Moreover, Homi Bhabha served as the President of the United Nations Conference on the Peaceful Uses of Atomic Energy in 1955 and as the president of the International Union of Pure and Applied Physics from 1960 to 1963.
Contributions to Indian Research Institutes (TIFR and AEET)
Bhabha was working in England till 1939. He decided to take a break and come to India when the Second World War broke out. Given the circumstances in England, he decided to stay back in India and joined the Indian Institute of Science, Bengaluru as a reader in physics.
It was in this institute that he recognised the lack of research facilities aimed at applied research in physics in India. Hence, he wrote a letter dated March 12, 1944, to Sir Dorabji Tata in an appeal to build an advanced physics research university in Bombay (now Mumbai). His letter asked Sir Dorabji Tata to fund 'a vigorous school of research in fundamental physics.'
In his letter, he urged that Mumbai be chosen to establish this school due to its useful location. He said, "It's advantageous for a cosmic ray laboratory to be situated near the sea, for it is necessary to make measurements at considerable depths underwater." He continued with flattery and praise, saying that Mumbai deserves an institution worth the location.
The Tata Institute of Fundamental Research (TIFR) was established in June 1945 in the Indian Institute of Science with Homi Bhabha as the founding director and professor of physics. It used to receive financial support from the Council of Scientific and Industrial Research and the Ministry of Natural Research and Scientific Research. Today, it is funded by the Government of India through the Department of Atomic Energy.
Homi Bhabha also convinced the then Prime Minister of India, Jawaharlal Nehru, of the urgent requirement to build India's nuclear programme. In one of the letters to Nehru in 1948, Bhabha wrote, "The development of atomic energy should be entrusted to a very small and high powered body composed of say, three people with executive power, and answerable directly to the Prime Minister without any intervening link. For brevity, this body may be referred to as the Atomic Energy Commission."
In 1948, Nehru appointed Bhabha as the first chairman of the Atomic Energy Commission. This commission evolved and developed into the Atomic Energy Establishment at Trombay (AEET). This has been renamed to Bhabha Atomic Research Centre in his honour.
In an earlier interview, the former chairman of the Atomic Energy Commission, Dr P.K. Iyengar said that Bhabha wanted to make India a Nuclear Weapons State from the beginning. He emphasised self-reliance because he wanted India to be prepared for war.
For all his work and contribution in the field of nuclear physics and science, Bhabha was awarded the Padma Bhushan (1954), and Adams Award (1942) and was also nominated for the Nobel Prize for Physics.
Indian Space Research Organisation and its founders
The Indian Space Research Organisation was founded by Vikram Sarabhai with the help of the Tata Institute of Founding Research (i.e. with Homi Bhabha). The founding members along with Vikram Sarabhai were:
APJ Abdul Kalam
Homi Bhabha
Satish Dhawan
Udupi Ramchandra Rao
Kailasavadivoo Sivan
In times of difficulty and decisions, Homi Bhabha was a mentor to Vikram Sarabhai. This mentorship and dependency between the two is clearly visible in the series Rocket Boys which revived Homi Bhabha and Vikram Sarabhai's contributions to the Indian space research programs.
Tragic Death
On 24 January 1966, Homi Bhabha died when his aeroplane Air India Flight 101 crashed into Mont Blanc.
Bhabha died 18 days after claiming that he could build an atomic bomb in 3 months. This sparked the interest of controversies and theories among the common people.
Some claim the CIA killed Homi Bhabha in an attempt to stop his nuclear pursuit.
He left his legacy behind in the form of Vikram Sarabhai, APJ Abdul Kalam and numerous institutions of strength and resilience. In his honour, countless of them were renamed with Homi Bhabha in their newly christened names.
Despite the controversies regarding Bhabha, he was indubitably the renaissance man when it came to the nuclear power of India. His contributions have been countless, India-wide and worldwide.
He will be forever remembered through his institutions and the history pages named after him.
References
Bhabha Homi Jehangir | Home. (2022). Vigyanprasar.gov.in. https://vigyanprasar.gov.in/bhabha-homi-jehangir/
Homi Bhabha and how World War II was responsible for creating India's nuclear future. (2019, October 30). ThePrint. https://theprint.in/theprint-profile/homi-bhabha-and-how-world-war-ii-was-responsible-for-creating-indias-nuclear-future/312842/
Life and work of the great Visionary, Homi J. Bhabha. (n.d.). Google Arts & Culture. https://artsandculture.google.com/story/life-and-work-of-the-great-visionary-homi-j-bhabha-tata-institute-of-fundamental-research/swVxRxSI7wMA8A?hl=en
The Editors of Encyclopedia Britannica. (2019). Homi Bhabha | Indian physicist. In Encyclopædia Britannica. https://www.britannica.com/biography/Homi-Bhabha
Team, B. (2022, February 5). Who Were Homi Bhabha And Vikram Sarabhai, The Real "Rocket Boys"? | BOOM. Www.boomlive.in. https://www.boomlive.in/explainers/who-were-homi-bhabha-and-vikram-sarabhai-the-real-rocket-boys-16645
Homi Bhabha Biography: Birth, Age, Family, Education, Career, Awards, Death and More. (2022, February 4). Jagranjosh.com. https://www.jagranjosh.com/general-knowledge/homi-bhabha-biography-1643960625-1
Lamba, A. K. (2022, February 11). From Homi Bhabha to APJ Abdul Kalam: India's Rocket and Aerospace Pioneers. India Shorts. https://indiashorts.com/from-homi-bhabha-to-apj-abdul-kalam-indias-rocket-and-aerospace-pioneers/74762/
Jess Doshi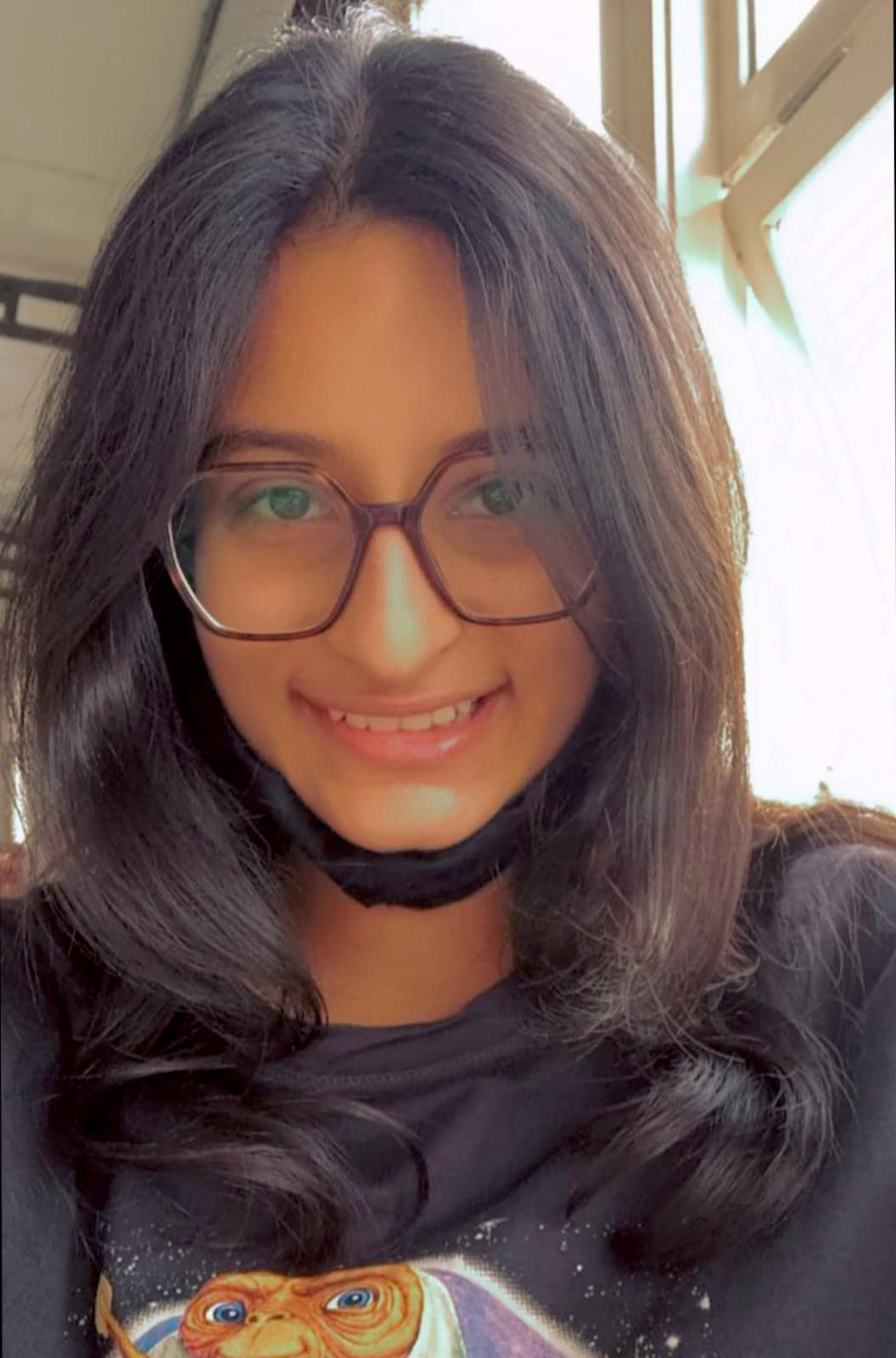 Jess Doshi is currently pursuing her bachelor's degree in Arts. Apart from reading, she makes a conscious effort to do what she can for society. She aims to help the world around her in the best possible way-writing.