Dr. A.P.J. Abdul Kalam (Part-II)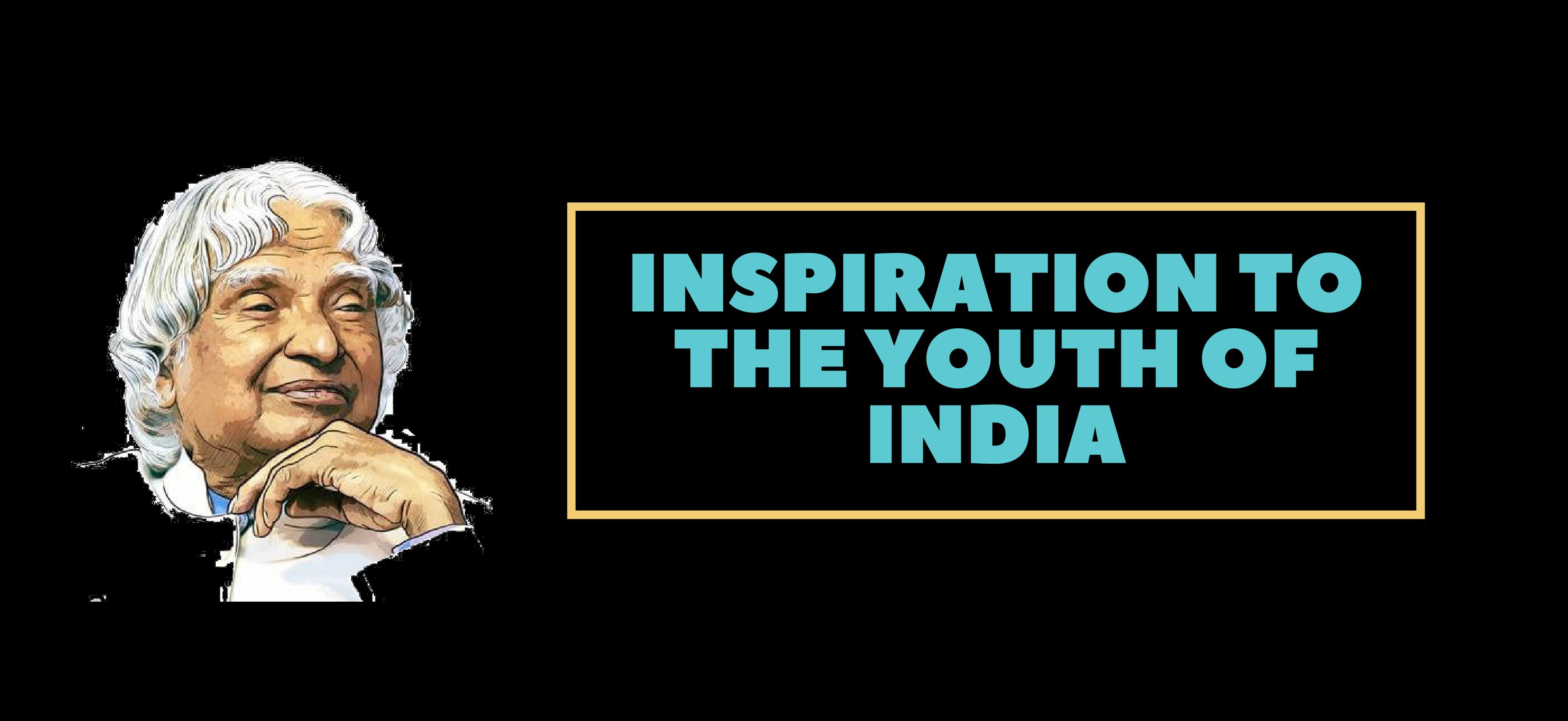 Contributions: Literary & Others
Once when Dr. Kalam was on a flight on his way to attend his brother's daughter's wedding, he jotted this down in his diary -
"Who never climbed the weary league -
Can such a foot explore
The purple territories
On Rameswaram's floor?
He wrote books like Wings of Fire, Ignited Minds and India 2020: A vision of the New Millennium to name a few.
Wings of Fire is an autobiography of Dr. Kalam in which he describes the story of his rise from a humble background, along with a discussion of his experiences, struggles and memories, providing a deep insight on his worldviews as well.
In the field of science, his work in the field of space technology took India to heights never seen before. The successes of the nuclear tests by the joint efforts of the DRDO team led by Dr. Kalam and the atomic energy team made India a dominant power in the world. It is in this regard, that he is very aptly referred to as the 'illustrious son of India'.
"Don't worry and fret, fainthearted,
The chances have just begun,
For the best jobs haven't been started,
The best work hasn't been done."
This was one of the school poems etched in his memory which continuously reminded him to never forget - no matter how much work had been done, there will still be a long way to go. The man to have put India on the global map through the initiation of its civilian space programme and military missile development efforts was humble beyond one's imagination. The Missile Man who was behind the development of our ballistic missiles and launch vehicle technologies had always considered himself to be a man of technology and not a philosopher. His only dream was to make India a superpower by the turn of the century. In this regard, he's even said - 'Dream is not that what you see while sleeping. It is something that does not let you sleep'.
Dr. Kalam is also one great example in the Indian political system who had not only worked to take India to greater heights through politics but had also contributed tremendously to the field of science as well. For example, although it is not a very well-known fact, Dr. Kalam not only spearheaded aeronautic developments in India but his work also included water desalination kits for Thar desert, Sonar submarine finder for warships, infrared night vision goggles for Indian Army etc.
Through a third person's view, Dr. Kalam was a man of peace. He loved classical music and used to play the Veena with utmost poise. He used to write Tamil poems which were famed to move the reader. As if it wasn't already enough, Dr. Kalam was a voracious reader as well.
An Inspiration To The Youth Of New India
Dr. Kalam had always tried to inspire the younger generation through the medium of his powerful speeches. In fact, some of his decisions have also been the result of his own youthful passion. For example, his decision to no longer live a comfortable life as the President of India and take up the very ambitious venture of teaching and imparting his knowledge to students, the younger generation, was clearly a youthful act.
His peaceful demeanour could also be sensed within seconds into a conversation with him. From his younger days where he never saw much of a lavish life to the times when he became the President of India, some things never changed. They were his simplicity, humility, kindness, politeness, thoughtfulness and a deep-rooted love for his country of birth.
Dr. Kalam's life is as such, a true example of what a determined person can achieve against all odds. A vegetarian, Dr. Kalam had the prowess of reciting the holy book Quran and the Bhagavad Gita with equal ease. He had a rather peculiar habit of giving full credit to every person who worked with him over any project, a practice which was deemed strange during his days. This was also often described as his modesty, which in fact was a part of his nature. In fact, Dr. Kalam had admitted that he inherited his honesty and self-discipline from his father and the faith in goodness and kindness from his mother.
He used to believe and often said during his speeches and daily conversations that, the real asset of the country is its youth. And hence, he always tried to motivate and inspire them in whichever way possible. He once said that, 'The nation requires role models in leadership who can inspire youngsters'. Now when we look back at what he had said, we can be proud and say that he is that inspirational leader for us.
Overruling all age criteria, Dr. Kalam was also nominated for MTV Youth Icon of the year award twice (2003 & 2006) during his presidentship due to his inspiring popularity amongst youth; even though he was in his mid 70s.
He had once very aptly said - 'If a country is to be corruption free and become a nation of beautiful minds, I strongly feel there are three key societal members who can make a difference. They are the father, the mother and the teacher'.
He is considered as the perfect role model for the present generation of youth of the nation. He may not be present amongst us physically today, but his great works and contributions would definitely remain with us in our hearts and minds forever.
Departure Of A Great Persona
On 27th July 2015, while delivering a lecture on 'Creating a Liveable Planet Earth' at IIM, Shillong, Dr. Kalam succumbed to a cardiac arrest.
Just minutes before the lecture, in a curious twist, his last words to his aide, Srijan Pal Singh were, 'Funny guy! Are you doing well?'
Five minutes into the lecture he had collapsed at the podium. Avul Pakir Jainulabdeen Abdul Kalam was no longer with us.
After his demise, the Government of India declared a seven-day state mourning period as a mark of respect. Heads of Governments from across the world, hundreds of Indian dignitaries and leaders condoled the former President's demise.
Prime Minister Narendra Modi at the time had said - "[Kalam's] death is a great loss to the scientific community. He took India to great heights. He showed the way".
Former Prime Minister Dr Manmohan Singh, who had served as Prime Minister during Dr. Kalam's presidency, said, "our country has lost a great human being who made phenomenal contributions to the promotion of self-reliance in defence technologies. I worked very closely with Dr. Kalam as prime minister and I greatly benefited from his advice as president of our country. His life and work will be remembered for generations to come".
ISRO Chairman A.S. Kiran Kumar called his former colleague "a great personality and a gentleman", while former Chairman G. Madhavan Nair described Dr. Kalam as "a global leader" for whom "the downtrodden and poor people were his priority. He always had a passion to convey what is in his mind to the young generation", adding that his death left a vacuum which none could fill.
His popularity, the power of his personality and his all-inclusive nature were such that global leaders including heads from even the 'not so friendly' countries came forward expressing their grief.
The Dr. A.P.J. Abdul Kalam National Memorial was built in his memory by the DRDO in Pei Karumbu, in the island town of Rameswaram, Tamil Nadu. It was inaugurated by the Prime Minister, Narendra Modi in July 2017.
Aparajitha Nair