Azadi ka Amrit Mahotsav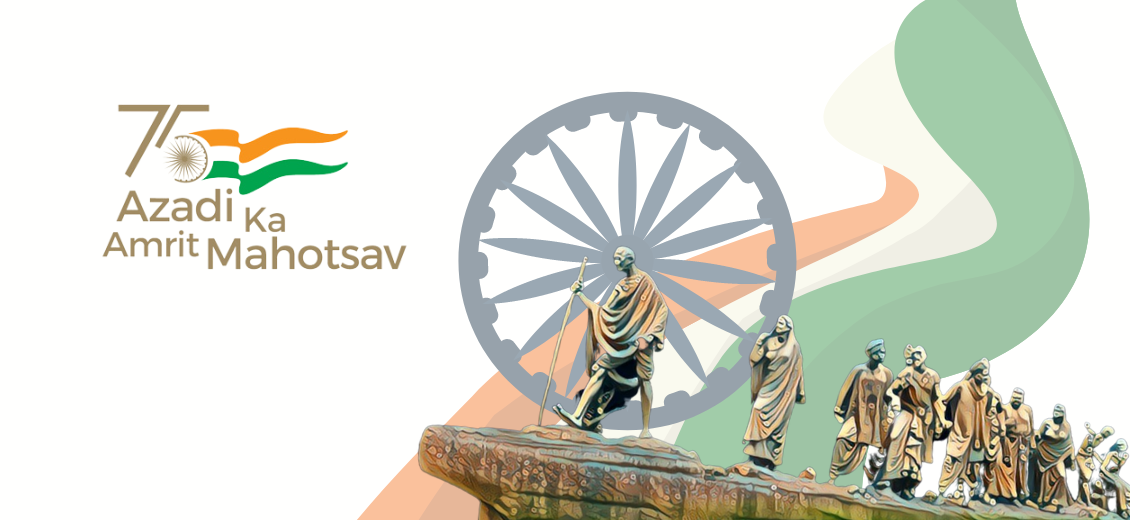 'Azadi Ka Amrit Mahotsav' is an initiative of the Government of India to celebrate and commemorate 75 years of independence and the glorious history of its people, culture and achievements. It is dedicated to the people of India who have not only been instrumental in bringing India this far in its evolutionary journey but also hold within them the power and potential to enable the vision of activating India 2.0, fuelled by the spirit of Aatmanirbhar Bharat (Self-dependent India).
The official journey of Azadi ka Amrit Mahotsav commenced on 12th March 2021 which started a 75-week countdown to our 75th anniversary of independence and will end post a year on 15th August 2023.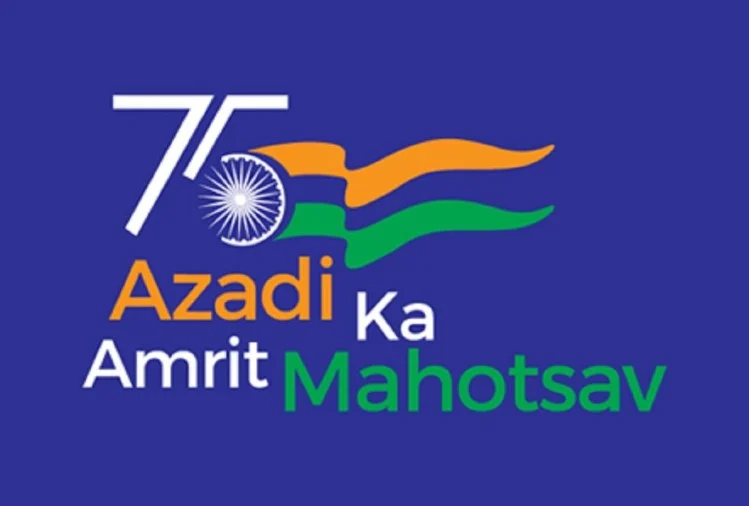 On 12th March 1930, Mahatma Gandhi started Dandi March from Sabarmati Ashram for the awakening self-reliance and self-respect in the country. On this very day in 2021, the symbolic Dandi Yatra was started by our PM, Mr Narendra Modi, marking the revival of our journey of self-reliance and self-respect thus beginning Azadi Ka Amrit Mahotsav.
The Mahotsav symbolizes the awakening of the nation, the festival of fulfilling the dream of good governance and of global peace and development.
Aim of Azadi ka Amrit Mahotsav
The aim of celebrating the Mahotsav is to create a vision for India in 2047. The Mahotsav is being celebrated on the basis of its five pillars: Struggle for independence, ideas of 75 years, achievements of 75 years, actions of 75 years and resolutions of 75 years. These pillars are meant to make the younger generation aware of the history and struggle for independence.
It will also inspire them to move forward and realize the dream of an independent India. Amrit Mahotsav is a tribute to our freedom fighters and the Indian freedom struggle.
Various social and cultural programmes will be organised at the festival along with demonstrations of technological and scientific achievements. Hence, the Mahotsav will be celebrated as 'Jan Utsav' i.e. the festival of the people of India in the spirit of 'Jan Bhagidaris' i.e. we are all partners and stakeholders in the development of our country.
Themes of Azadi ka Amrit Mahotsav
The government of India has proposed the themes for Amrit Mahotsav in a way that they are further developed into sub-themes. Let's take a look at them.
Freedom Struggle: Commemorating milestones in history, unsung heroes, etc.
The theme broadcasts the commemoration initiatives under Azadi Ka Amrit Mahotsav. It helps bring alive stories of unsung heroes whose sacrifices have made freedom a reality for us and also revisits the milestones, freedom movements etc. in the historical journey to 15 August 1947.
The sub-themes for this theme are:
1. Movements & Struggles freedom movements
2. Forgotten Heroes; Stories of Unsung heroes, freedom fighters
3. Milestones; key milestones during the freedom struggle and
4. Ideas-ideas that inspired the struggle for independence
Programmes under this theme include Birsa Munda Jayanti (Janjatiya Gaurav Diwas), Declaration of Provisional Government of Free India by Netaji, Shaheed Diwas etc.
Ideas@75: Celebrating ideas and ideals that have shaped India
The theme focuses on programmes and events inspired by ideas and ideals that have shaped us and will guide us as we navigate through this period of Amrit Kaal (25 years between India@75 and India@100).
The pages of the present have started to turn over and as we know a new era is unfolding. The strength of our convictions will determine the longevity of our ideas.
The sub-themes under this theme are:
1. Vasudhaiva Kutumbakam
2. National Security
3. Innovation, Peace & Unity
4. Ideas of India
5. Development
6. Sustainability
7. Justice
Events and programmes under this theme include popular, participatory initiatives that help bring alive India's unique contribution to the world. These include events and initiatives such as Kashi Utsav dedicated to Hindi literary luminaries from the land of Kashi, Post Cards to Prime Minister wherein more than 75 lakh children are writing their vision of India in 2047 and their impressions of unsung heroes of India's freedom struggle.
Revolve@75: Reinforcing commitments to specific goals and targets
This theme focuses on our collective resolve and determination to shape the destiny of our motherland. The journey to 2047 requires each one of us to rise up and play our part as individuals, groups, civil society, institutions of governance etc.
Only through our collective resolve, well-laid-out action plans and determined efforts will the ideas translate into actions.
The sub-themes for this theme are:
1. India 2.0; Vision for India in 2047
2. Sector-specific aspirations
3. Involve all sections; Youth, Students, Entrepreneurs, Diaspora, etc.
4. Articulation of goals and targets for the above
Events and programmes under this theme include initiatives such as Constitution Day, Good Governance Week etc. that help bring alive our commitment towards the 'PLANET AND PEOPLE' while being driven by a deep sense of PURPOSE.
Actions@75: Highlighting steps being taken to implement policies and actualise commitments.
This theme triggers all the efforts that are being undertaken to help India take its rightful position in the new world order emerging in a post covid world by highlighting the steps being taken to implement policies and actualise commitments.
It is driven by PM Modi's clarion call of - SABKA SAATH. SABKA VIKAS. SABKA VISHWAS, SABKA PRAYAS (Everyone's support, Everyone's development, Everyone's faith, Everyone's effort).
The sub-themes of the theme are:
1. Swachha Bharat
2. Swastha Bharat; Ayushman Bharat, Aarogya Bharat
3. Atmanirbhar Bharat
4. Ek Bharat Shreshtha Bharat
5. One Nation One Ration Card Unifying Agricultural Markets;
6. Sabka Saath, Sabka Vikas, Sabka Vishwas, Sabka Prayas
7. Skill India
8. Digital India
9. National Education Policy
10. GST
It encompasses government policies, schemes, and action plans along with commitments from businesses, NGOs, and civil society that helps actualise our ideas and help us collectively create a better tomorrow. Programmes under this theme include initiatives such as Gati Shakti - National Master Plan for Multi-modal Connectivity.
Achievement@75: Showcasing evolution and progress across different sectors
This theme focuses on marking the passage of time and all our milestones along the way. It is intended to grow into a public account of our collective achievements as a 75-year-old independent country with a legacy of 5000+ years of ancient history.
The sub-themes under this theme are:
1. Women@75
2. Village@75
3. Youth@75
4. Environment@75
5. Diaspora@75
6. Defence@75
7. Economy@75
Events and programmes under this theme include initiatives such as Swarnim Vijay Varsh dedicated to the victory of 1971, the launch of Shreshtha Yojana during Mahaparinirvan Diwas etc.
Making Bharat Vishwa Guru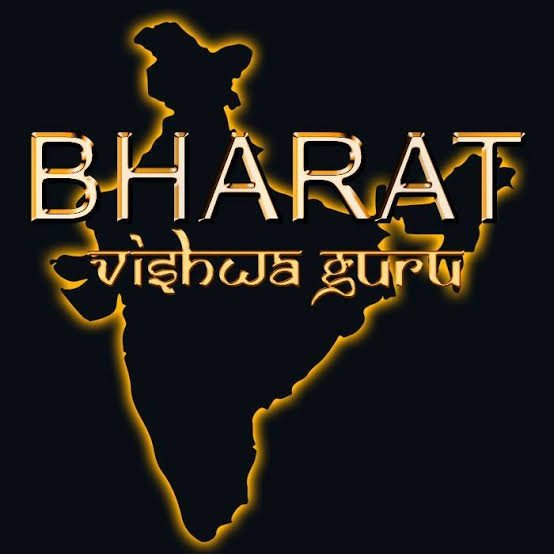 Bharat (India) has a history of thousands of years. It has been "the Vishwa Guru" of the world for centuries. Being one of the ancient civilizations and knowledge centres in the world, Bharat lived the glory of global leadership socially, culturally, intellectually and politically. It is the land where Vedas & Upanishads were scripted. The greatness, identity, wealth, experience, and knowledge of India are incomparable.
Even though this land suffered for 200 years under British colonial rule, its spirit to fight through difficult periods never wavered. Like a phoenix, India rose from its dark past to hold a prominent place in the world at present.
Participation of the Nation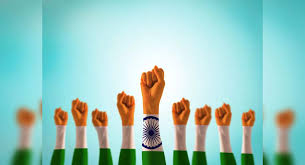 Participation of the nation is an important part of the Mahotsav. People are participating in many ways to support this good cause. People are taking part in rallies, competitions, donations, etc. People are also showcasing their talents and are trying to contribute to the nation. Many paintings, dance performances, poems, speeches, songs and even sculptures are being presented to support the nation's development.
Website Launch
A website called www.india75.nic. in has been launched at the beginning of Amrit Mahotsav. It talks about the concept of a better India. There will also be a discussion on developments taking place in India. Every language and every state is included in it. The project of projecting India on a world stage will also be done through this web portal.
Conclusion
'Azadi Ka Amrit Mahotsav' festival celebrates the rapid strides that India has taken in the past 75 years. This festival encourages us to rediscover our hidden strengths and prompts us to take sincere, synergistic action to regain our rightful place in the comity of nations.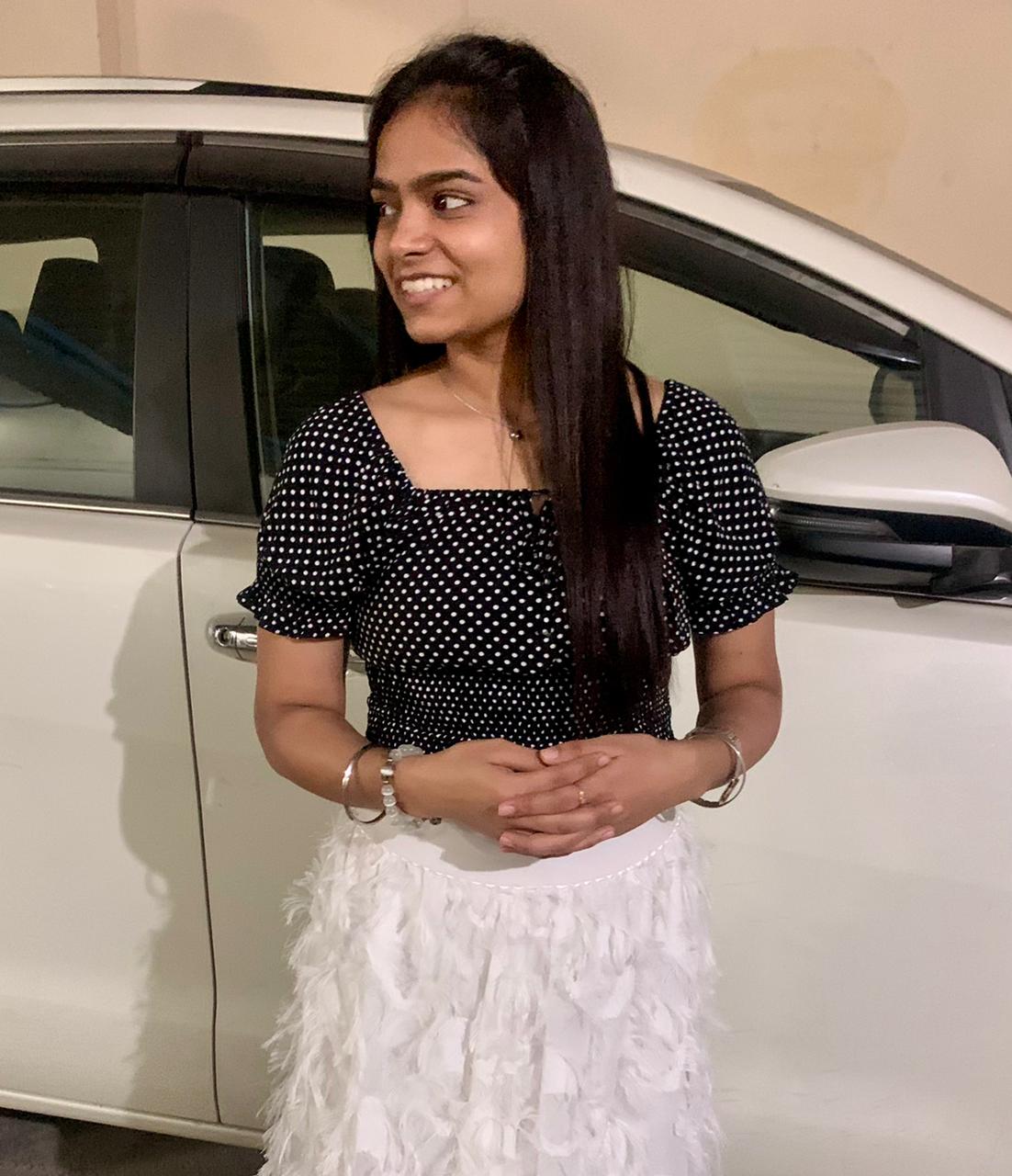 Riya
Riya is currently an undergraduate who completed her BA honours in Pol science from the University of Delhi. Currently, she is into perspective sketching and Creative content writing. She aspires to grow in the same field.