R.K Narayan: The One Who Created Malgudi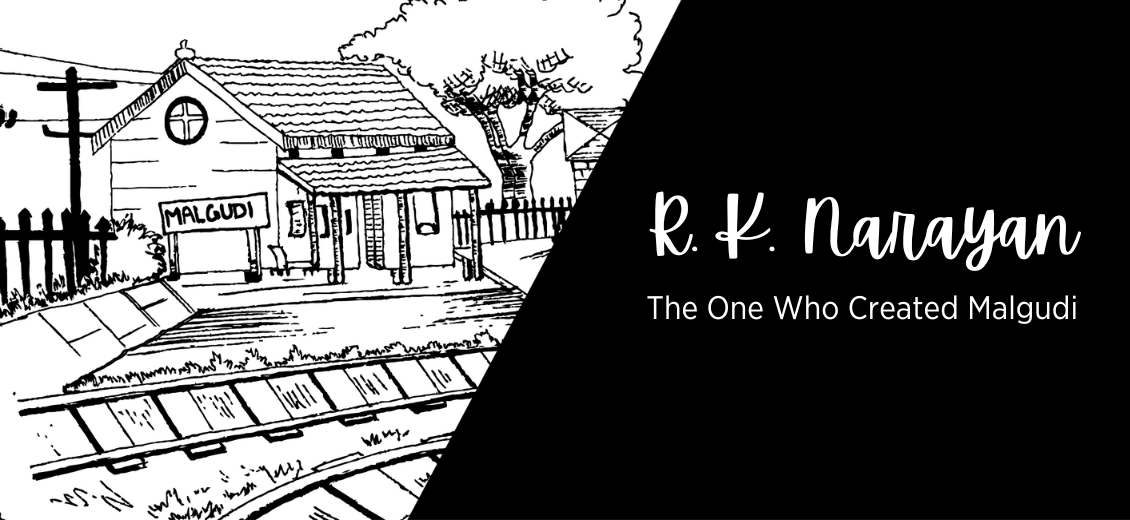 R.K. Narayan, Rasipuram Krishnaswami Iyer Narayanaswami is a legendary writer of early Indian English literature. Being a writer of fiction, non-fiction and mythology, R.K. Narayan proposed a great range of pen work for his readers worldwide. His famous autobiographical trilogy of "Swami and friends", "The Bachelor of Arts" and "The English teacher" are one of his finest pieces, even the famous fictional town of "Malgudi" was introduced in the book "Swami and friends".
His connection to his characters and highlighting of the social context got him a serious comparison with William Faulkner.
Having a successful career of almost sixty years got R.K. a series of awards and honours including the AC Benson medal from the Royal Society of Literature, the Padma Bhushan and the Padma Vibhushan, third and second of India's highest civilian awards. He got the nomination for Rajya Sabha, India's upper house of Parliament.
Early life
R.K. Narayan was born in a Tamil Brahmin family in Madras, colonised India. He was the second son among five others with two daughters. His father being a school headmaster, taught him in his early days. His elder brother Ramachandran became an editor at Gemini studios and his youngest brother Laxman became a cartoonist. Due to his father's transfer to a different location for work-related reasons, he spent a good part of his childhood with his maternal grandmother, Parvati.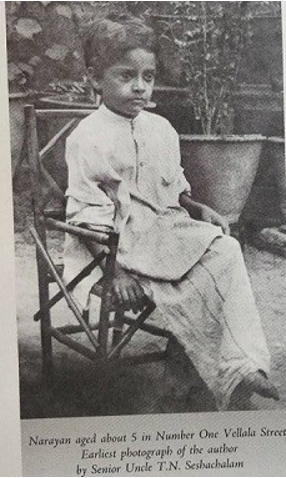 He learnt arithmetic, mythology, classical Indian music and Sanskrit from his grandmother. Having political views at the age of 12 and participating in the independence march got him admonished by his uncle as the family was apolitical and didn't believe in any government ideology.

After his father's transfer to Maharajah's College High School, he too moved to Mysore with his family. He developed a reading and writing habit there. In 1926 Narayan joined the Maharaja College of Mysore and got his Bachelor's degree after four years. After deciding not to pursue his Master's degree, he started his teaching career in a school which he left after he was asked to fill in as the Physical training master, which made him realise the only career he desired was writing. He quit the job and started working on his novels at home.

His first published work was the book review of "Development of Maritime Laws of 17th- Century England". Although writing wasn't the ideal source of income, Narayan didn't quit and finished his first novel, 'Swami and Friends' which got rejected by a bunch of publishers.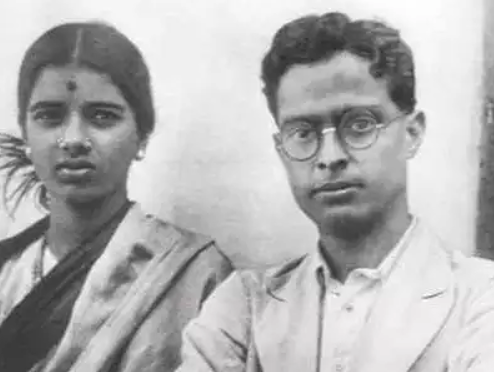 In 1933, Narayan fell in love with a 15-year-old girl, Rajam, whom he met while he was vacationing at his sister's house in Coimbatore. They got married, and Narayan started working as the first Brahmin Iyer for a Madras-based paper called, The Justice, dedicated to the rights of Non-Brahmins which caused a thrill. The paper got him great contacts and a new vision for the surrounding issues. Meanwhile, the manuscript he sent to a friend at Oxford earlier got the attention of Graham Greene, who decided to get the book published. Finally, Swami and Friends was published in 1935; book was semi-autobiographical as it included incidents from Narayan's childhood.

Another recommendation of Greene led to the publishing of his second novel, 'The Bachelor Of Arts' in 1937, based upon his rebellious college adolescence to his cultivated adulthood. This year also led to a great loss for Narayan as he lost his father. In 1938, he published his third novel, 'The Dark Room', which showcased the domestic dissension of the man as the oppressor and the woman being trapped as a victim in the marriage.
The following year 1939, he lost his wife, Rajam due to typhoid, which affected him deeply. His daughter Hema was too young for the loss, and Narayan never remarried his whole life. The loss of his wife brought a compelling change in his life and inspired his next novel, 'The English Teacher.' He mentioned this book was almost an autobiography and the emotions detailed reflected his own when he lost his wife.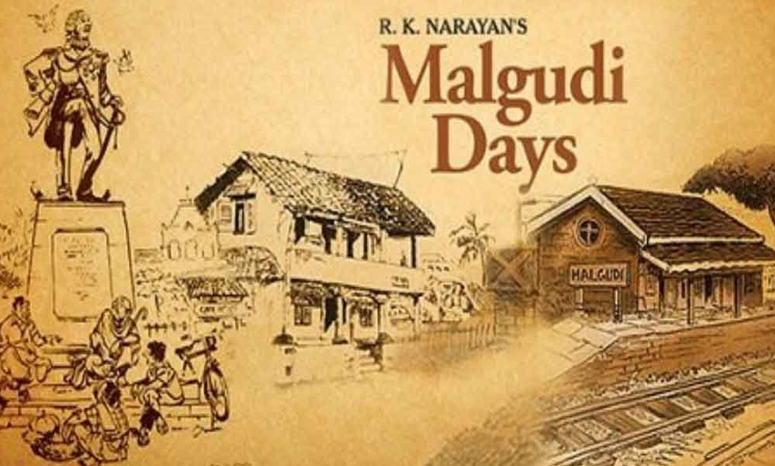 He published his short story collection, 'Malgudi Days' in November of 1942, following the publication of 'The English Teacher' in 1945, and both of them turned out to be a huge success. Due to the war in 1945, he couldn't publish from England, which made him start his own publishing company called Indian Thought Publications. This project was a huge success and is still active, managed by his granddaughter now.
The engrossed years
Narayan's writing after The English Teacher got more imaginative and took a turn from the autobiographical tone of the earlier work. His next, 'The Financial Expert' is considered his masterpiece and one of the most original fiction works of 1951. The next novel, 'Waiting for the Mahatma' was based on the visit of Mahatma Gandhi to the fictional town of Malgudi.

1953, turned out to be a great year for Narayan's career as his work was published in the United States of America for the first time by the Michigan State University Press. After his daughter's wedding, Narayan seemed to travel a lot while writing at least 1500 words a day even while on the road.
Narayan had a daily journal which later added to his book, 'My Dateless Diary.' His book, 'The Guide' is the most representative of his writing and skills, for this book he won the Sahitya Akademi Award in 1960.

Narayan published another hit, 'The Man-Eater of Malgudi' in 1961, after which he resumed travelling. He went to Australia and U.S.A. He lectured about Indian Literature in Adelaide, Sydney and Melbourne for about three weeks, and the trip was funded by was Australian Writers' Group. His success was treating him well, both literary and financially. He had a large house in Mysore, started writing for magazines and newspapers like The Hindu and The Atlantic, and drove a new Mercedes-Benz.

His first mythological work was published in 1964, 'Gods, Demons and Others', a short story collection from Hindu epics. He published his next work in 1967, 'The Vendor of Sweets.' He also travelled to England this year, receiving his first honorary doctorate from the University of Leeds. He added more to his mythological work with, 'The Ramayana' (1972) and 'The Mahabharata' (1978).
Literary review
Narayan always relates with the reader when it comes to his writing. His technique contained ordinary connections and a natural element of humour. Critics compared Narayan with Chekhov due to his description of beauty and humour in tragedy.
His writing tends to be descriptive rather than analytical which provides a more authentic and realistic narration. He always described the demands of society to be confusing a person's individuality. He was very simple and realistic at capturing the elements of the situation very well on the paper
His Legacy
In May 2001, Narayan was hospitalised and died on the 13th of November, in Chennai at the age of 94. He won several awards and honours for his significant contribution to the literary world such as Sahitya Akademi Award, Padma Bhushan, Padma Vibhushan, AC Benson Medal, and multiple nominations for the Noble Prize in Literature. He was also nominated for the upper house of the Indian Parliament for a six-year term starting in 1989 for his outstanding contribution to Indian English literature.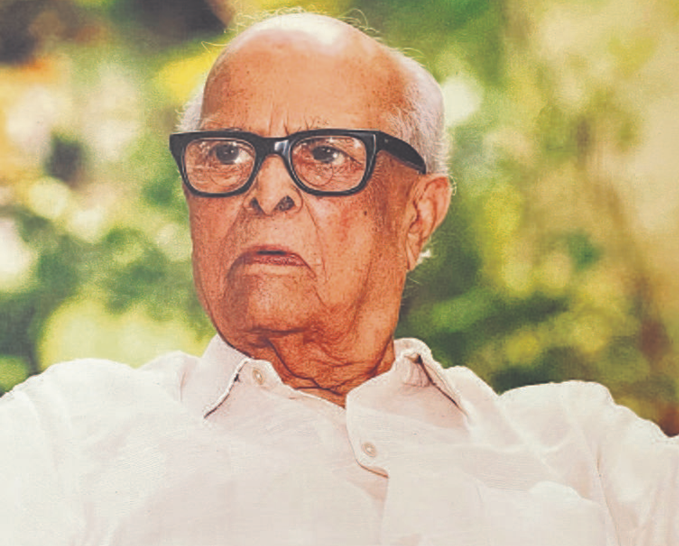 In mid-2015, his former home in Mysore was converted into a museum in his honour. On 8 November 2019, BBC selected his book, Swami and Friends, as part of the 100 Novels That Shaped Our World.
Conclusion
R.K. Narayan is one of the greatest writers of Indian Literature, contributing to the generational wealth of Indian Literature in English. He connected his readers with the surrounding world in a manner of humour yet reality. His work has been renowned worldwide and feeds those who want to see a change in society through the glass of a man who found compassionate humanism through the energy of ordinary life. Without showing the robustness of his characters he displayed the exact image of society on his pages. His work is a testament to one who wants to seek an avid range of fiction and non-fiction in the most resplendent bearing.
Chirag Joon