Words cannot describe how proud we are of this year's selected candidates. We are elated to see you on your way to serve the country in the most sought-after way.
We are also elated to be part of your journey of dedication, resilience, and perseverance. Your achievements are the reason why we at Drishti hustle to enhance our programs a little more every day. You took your step; we took ours and offered our assistance to enhance your steps. We take pride in being associated with you all.
For the year 2021, Drishti IAS has produced an Outstanding Result with selection of More Than 150 Candidates in UPSC Civil Services Examination. Some of the candidates took a leap of faith and joined us in the newly launched Drishti IAS Mains Mentorship Program, while others joined us for Mains Test Series, GS Foundation Program, among others.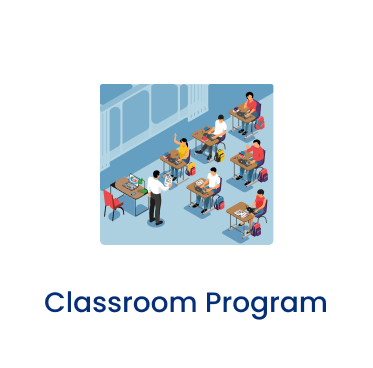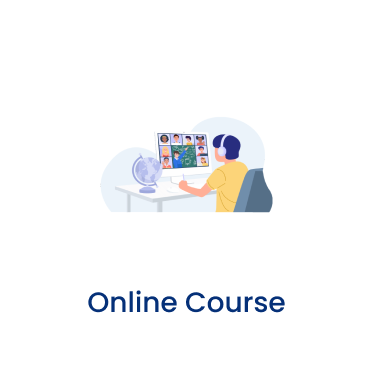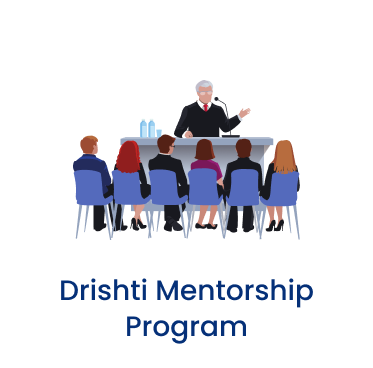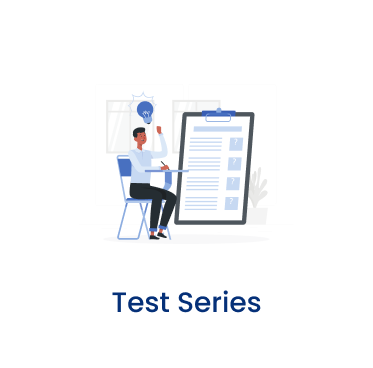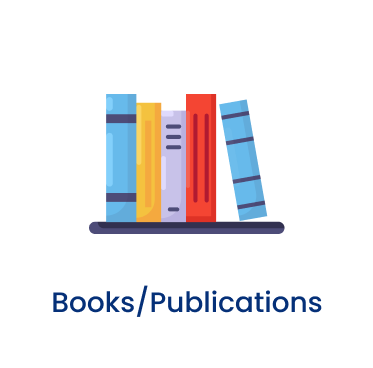 In order to inspire you, motivate you towards success, we are attaching a few answer copies from our Test Series and Mentorship Program - we hope you will find these copies interesting.


In 2019, we saw our efforts in Hindi medium bear less fruit than expected. This motivated us to strive for higher goals in 2020 and we came up with a Mentorship Program which has been welcomed by students with open arms. Most of the selected candidates have opted for the same and the rest is history. The UPSC CSE 2021 result is a sign that we made a move in the right direction. Motivated with such outcomes we are striving further with zeal and dedication and aiming a lot higher this year.
We are advancing our efforts with the launch of a new program "Asmita Scholarship" for Hindi medium candidates which will act as a catalyst in UPSC CSE preparation. It will offer Residential Scholarships for candidates whose merit and commitment is beyond doubt and who are determined to crack the Civil Services Examination. It will facilitate and accelerate the process of preparation for the most promising students for 1 to 2 years hassle-free.
We are thankful to our millions of website followers and YouTube subscribers. Our DCAT monthly magazine, Distance Learning Program, Drishti Learning App and other study materials of Drishti Publication have also made UPSC preparation consolidated and easy.
The candidates who could not achieve their dreams this time, please don't be disheartened. You should not lose your dream over an attempt. Hold the baton again, gear yourself for the next attempt and prepare with us. Our institute upholds the tradition of excellence, battling odds, and persevering against any and all competition.
| | | |
| --- | --- | --- |
| Name | Rank | Roll Number |
| Gamini Singla | 3 | 3524519 |
| Yaksh Chaudhary | 6 | 834409 |
| Samyak S Jain | 7 | 886777 |
| Ishita Rathi | 8 | 0801479 |
| Preetam Kumar | 9 | 1118762 |
| Yasharth Shekhar | 12 | 859275 |
| Priyamvada Ashok Mhaddalkar | 13 | 511100 |
| Ravi Kumar Sihag | 18 | 6624586 |
| Dilip K Kainikkara | 21 | 1903769 |
| Sunil Kumar Dhanwanta | 22 | 808356 |
| Saksham Goel | 27 | 7914222 |
| Bhavishya | 29 | 7102140 |
| Anay Navandar | 32 | 6605885 |
| Jaspinder Singh | 33 | 3516855 |
| Shashvat Sangwan | 34 | 6305384 |
| Vishal Dhakad | 39 | 6313181 |
| Shubham Shukla | 43 | 623772 |
| Anjali Shrotriya | 44 | 7808206 |
| Naman Kumar Singla | 47 | 3531209 |
| Abhijit Ray | 50 | 8101939 |
| Akshay Pillay | 51 | 4902568 |
| ANKUR DAS | 52 | 1602688 |
| ARPIT GUPTA | 54 | 6000943 |
| MOHIT KASNIYA | 61 | 3512239 |
| Pooja Tirumani | 62 | 6206389 |
| Karthik Panigrahi | 63 | 807685 |
| Narayan Amit Malempati | 70 | 1006210 |
| ASHUTOSH KUMAR | 77 | 2612322 |
| SUJAWAL JAGGA | 84 | 6306576 |
| Tharun Patnaik Madala | 99 | 804511 |
| Lakshay Anand | 101 | 872109 |
| Prahlad Narayan Sharma | 104 | 6316501 |
| PRAHLAD NARAYAN SHARMA (IFOS) | 104 | 6316501 |
| Ajey Singh Rathore | 114 | 1123523 |
| Akunuri Naresh | 117 | 113134 |
| TANNUSHREE MEENA | 120 | 1134168 |
| Uttam | 121 | 3516891 |
| Shivani | 122 | 3512910 |
| Riju Shrivastava | 124 | 403759 |
| Chiranjeev Anand | 126 | 6402622 |
| Antriksh Jain | 130 | 3504602 |
| Sam Varghese | 134 | 336768 |
| Sandhya Partap | 142 | 3509731 |
| Abhinav | 146 | 830201 |
| Mayank Dubey | 147 | 4909511 |
| NAVDEEP AGGARWAL | 150 | 3539134 |
| Raj Krishna | 158 | 838606 |
| SYED MUSTAFA HASHMI | 162 | 1017600 |
| Vaibhav Rawat | 163 | 403059 |
| Vivek tiwari | 164 | 840213 |
| TARUN GOYAL | 166 | 6402224 |
| Ankita Mishra | 169 | 2608780 |
| Karamveer Keshav | 170 | 1516997 |
| Shivangi Goel | 177 | 5912265 |
| Ramendra Prasad | 181 | 3810583 |
| Samiksha Jain | 186 | 502146 |
| APOORVA BASUR | 191 | 319716 |
| ASHU PANT | 193 | 1420086 |
| Shubhra | 197 | 6311454 |
| Aditya Verma | 200 | 855930 |
| Rameshwar Sudhakar Sabbanand | 202 | 6613135 |
| DURGA | 205 | 708531 |
| Anand Kumar Singh | 206 | 832947 |
| Nithya R | 207 | 316826 |
| Abhishek | 218 | 7005803 |
| KAANCHI SINGHAL | 223 | 7904782 |
| Aditya Raj | 225 | 5400496 |
| Abhijeet | 226 | 847335 |
| Parul Yadav | 227 | 6301190 |
| Tanmay kale | 230 | 7814854 |
| TARUN KUMAR SHUKLA | 231 | 3903325 |
| Aswin Mani Deep Kakumanu | 235 | 6210633 |
| VISHAL DINANATH | 236 | 6302055 |
| Wairokpam Punshiba Singh | 238 | 812655 |
| Geetika | 239 | 8500058 |
| Anuja Trivedi | 241 | 2617076 |
| Preeti | 242 | 820916 |
| MRIDUL SHIVHARE | 247 | 853453 |
| PRAFULL KUMAR SHARMA | 249 | 6013920 |
| Neha Byadwal | 260 | 1103382 |
| VIDHYA SAGAR | 272 | 879559 |
| Arshad Muhammed | 276 | 837240 |
| Kumar Aniket | 277 | 1525595 |
| Priya Rani | 284 | 838018 |
| Rachit kumar gupta | 286 | 865301 |
| Harishankar Ganesan | 307 | 850223 |
| MOHAMMED ABDUL | 309 | 6204269 |
| HARSH VARDHAN | 318 | 306666 |
| AASHIMA GOYAL | 320 | 6304043 |
| Vaibhav kajale | 325 | 6607403 |
| Hemant Kumar | 327 | 6305247 |
| Krishna pal rajpoot | 329 | 847573 |
| Hiren Barot | 332 | 6313489 |
| Abhijeet Baban Pathare | 333 | 6614930 |
| Alok Prasad | 334 | 832246 |
| Rahul Deshmukh | 349 | 4904917 |
| Sumit Ramteke | 358 | 6303875 |
| RAHUL | 359 | 804246 |
| Aman Akash | 360 | 820556 |
| Vipin Dubey | 361 | 806953 |
| ASHISH KUMAR | 362 | 886629 |
| Rajesh Kumar Mourya | 367 | 846554 |
| Bhavesh Chaudhary | 371 | 1102207 |
| Anurag Nayan | 379 | 1508356 |
| Manoj kumar yadav | 381 | 885161 |
| Krishna kant kanwaria | 382 | 886281 |
| kislay sisodia | 383 | 6107369 |
| T BHUVANESH RAM | 389 | 1225443 |
| CHAITANYA | 397 | 2632258 |
| Sayali Narayan Mhetre | 398 | 6629554 |
| Ishan Soni | 399 | 1134323 |
| Pooja Soni | 401 | 407312 |
| SULOCHANA MEENA | 415 | 859706 |
| Vivek Kumar Maurya | 417 | 234931 |
| Swapnil Pawar | 418 | 105417 |
| Balakrishna Nallamothu | 420 | 1206993 |
| Pranjal Dhanda | 422 | 826342 |
| Mane Ajinkya | 424 | 6606201 |
| Prince Kumar | 426 | 845394 |
| Divya | 438 | 854715 |
| Jitendra Sharma | 447 | 1121275 |
| Masoom Raja Khan | 457 | 6404830 |
| SATPUTE RAVINDRA RAMESH | 462 | 6619699 |
| Kedar Nath Shukla | 465 | 6000576 |
| Vineet Kumar | 473 | 3912873 |
| SINGH PRABHAT GYANENDRA | 483 | 847161 |
| Deepak Dangi | 493 | 7812795 |
| DEEPAK DANGI | 493 | 7812795 |
| ABHINANDAN KUMAR | 494 | 329658 |
| MUKESH KUMAR GUPTA | 499 | 4118984 |
| Sonu Parmar | 501 | 420059 |
| Nisha Phogat | 504 | 877143 |
| Mahendra singh charan | 508 | 1408528 |
| ROHIT SINGH | 512 | 820114 |
| MD. Siddiqi Shariff | 516 | 324774 |
| Rajesh Kumar | 522 | 832960 |
| SHIVIN | 525 | 837703 |
| Harsh Choudhary | 528 | 5201307 |
| Anjeet Singh | 530 | 3400654 |
| Sourav Rames | 535 | 2411263 |
| Anshul nagar | 537 | 835880 |
| Rajat beeton | 539 | 7002786 |
| GAUTAM SINGH | 549 | 6306277 |
| Pawan Kumar | 551 | 2204578 |
| Shubham Kumar Sharma | 556 | 6805260 |
| Amit Kumar | 561 | 873291 |
| VIKU L ACHUMI | 567 | 4301343 |
| Ravindra Kumar Meena | 576 | 803598 |
| Mane Swapnil Tukaram | 578 | 6628186 |
| Shivam Prakash | 587 | 1531920 |
| Gagan Singh Meena | 592 | 864653 |
| Anuradha Agarwal | 598 | 4914259 |
| B.Sahadith Venkat Trivinag | 599 | 1046947 |
| Engineer Akshesh Mahendrabhai | 601 | 121923 |
| PANDU WILSON | 602 | 1005179 |
| CHANDRASHEKHAR | 605 | 821487 |
| Manoj Kumar | 606 | 6608104 |
| Pavithra M | 608 | 1005587 |
| NAYAN RANJAN DAS | 614 | 633016 |
| I E S S D MANOJ | 615 | 1046796 |
| Bharat Jai Prakash Meena | 624 | 872726 |
| Abhishek | 629 | 5920417 |
| Gursimrat singh | 632 | 3512603 |
| VAIBHAV MEENA | 654 | 303382 |
| Agja Pranav kumar Govindbhai | 665 | 6317739 |
| Roshan Meena | 666 | 1137339 |
| Bhoor Singh Meena | 673 | 1128151 |
| Tanuj Kumar | 675 | 5409932 |
| Sohan | 681 | 1145552 |
| Radhey Mohan Pandey | 685 | 2617408 |