Switch To Hindi
Marthoman Jacobite Syrian Cathedral Church
Why in News
Recently, the Kerala government has taken control of Marthoman Jacobite Syrian Cathedral Church at Mulanthuruthy in Ernakulam district, Kerala.
Key Points
Malankara Church: The Church at Mulanthuruthy has been in the focus of a dispute between Jacobite and Orthodox factions of the Malankara Church, a prominent non-Catholic Christian community.


The Malankara Church first split in 1912, into the Jacobite and Orthodox groups. However, the two Churches reunified in 1959, but the truce lasted only until 1972-73.
Since then, the two factions have been engaged in battle over ownership of churches and their wealth.

Management Shift: The Church at Mulanthuruthy has been managed by the Jacobite faction, but as per a 2017 Supreme Court (SC) verdict, its ownership went to the rival Orthodox faction.


The SC had upheld the validity of the 1934 constitution of the Malankara Orthodox Syrian Church to govern the parishes (administration) under the Church.
However, the Orthodox faction was still denied access to the Church, therefore they appealed in the Kerala High Court, which directed the Kerala government to take over the Church and hand it over to Orthodox faction.

Kerala's Church Groups: The Christian population of Kerala comprises Catholic, Jacobite Syrian, Orthodox Syrian, Mar Thoma, Church of South India, Dalit Christians and Pentecostal Churches.


The Catholics form 61% of Kerala's Christian population.
The Malankara Church constitutes 15.9% of the Christian population.

Mulanthuruthy Church: The Marthoman Jacobite Syrian Cathedral Church at Mulanthuruthy was established in 1200 AD.


The Church is a fine example of Gothic architecture.
The carvings, sculptures, symbolic icons and wall paintings, are a blend of Indian, West-Asian and European architecture.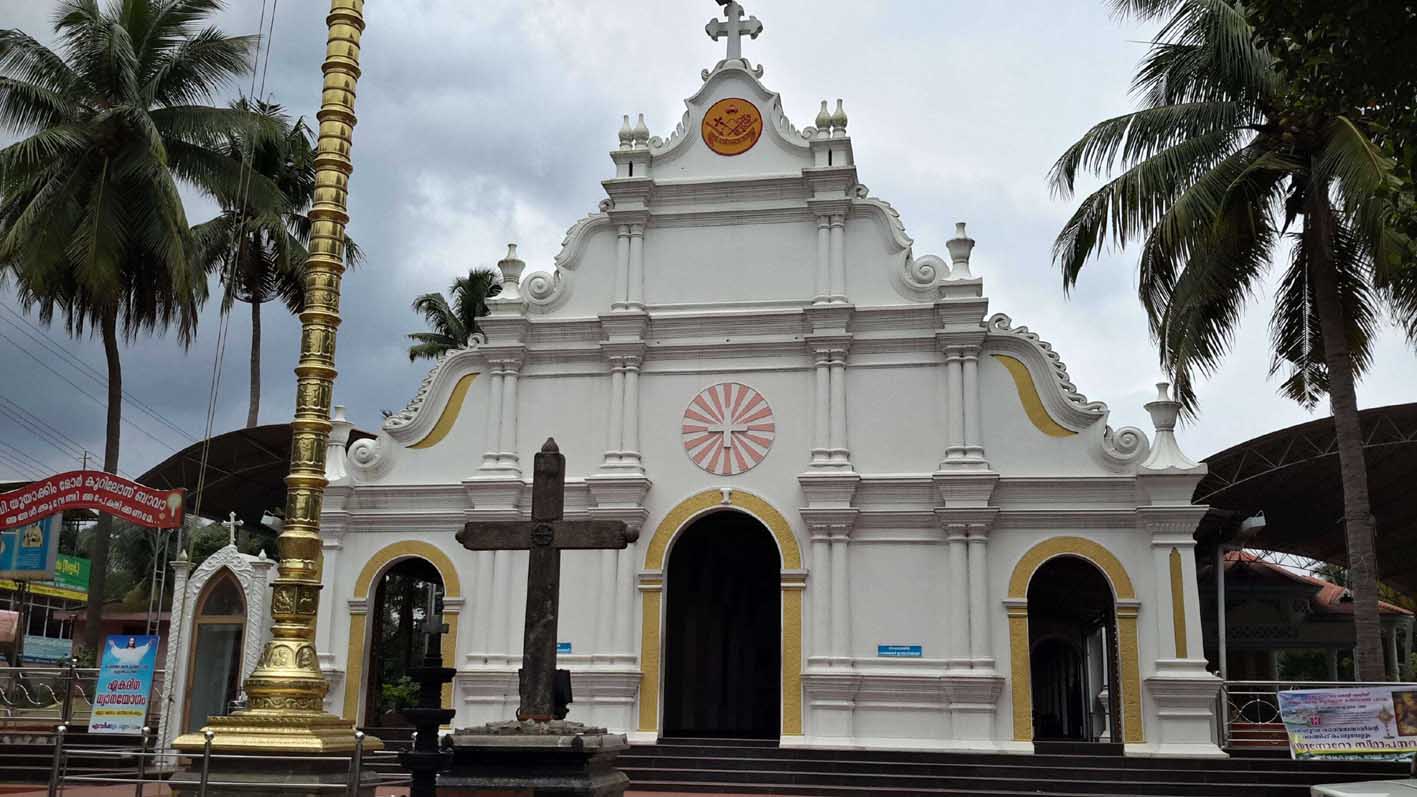 Gothic Architecture
It is a European style of architecture popular in the 12th-16th century.
Origin: This architecture has its roots in France and England.
Features: Pointed arches, ribbed vaults, and flying buttresses.
The Britishers merged some Indian features of architecture to the Gothic architecture, which resulted in the Indo-Gothic style of architecture.


Examples of Indo-Gothic style of architecture: Madras High Court, Victoria Memorial, The Chhatrapati Shivaji Maharaj Terminus (previously Victoria Terminus) etc.