India-Nepal Relations | 08 Aug 2022
For Prelims: India-Nepal Relations, India-Nepal Treaty of Peace and Friendship of 1950, Kalapani Boundary Issue, India's Neighbourhood First Policy.
For Mains: India-Nepal Relations - Significance, Associated Challenges and Ways to Resolve the Challenges.
Why in News?
Recently, the Indian Prime Minister visited Lumbini, Nepal, the birthplace of Buddha, where he laid a foundation stone along with the Nepalese Prime Minister for a Buddhist Vihara, being built with Indian assistance.
How have the Historical Ties been?
What is the Treaty of Peace and Friendship of 1950?
The treaty talks about the reciprocal treatment of Indian and Nepali citizens in the two countries, in residence, property, business and movement.
It also establishes national treatment for both Indian and Nepalese businesses (i.e., once imported, foreign goods would be treated no differently than domestic goods).
It also gives Nepal access to weaponry from India.
What is the Significance of Nepal for India?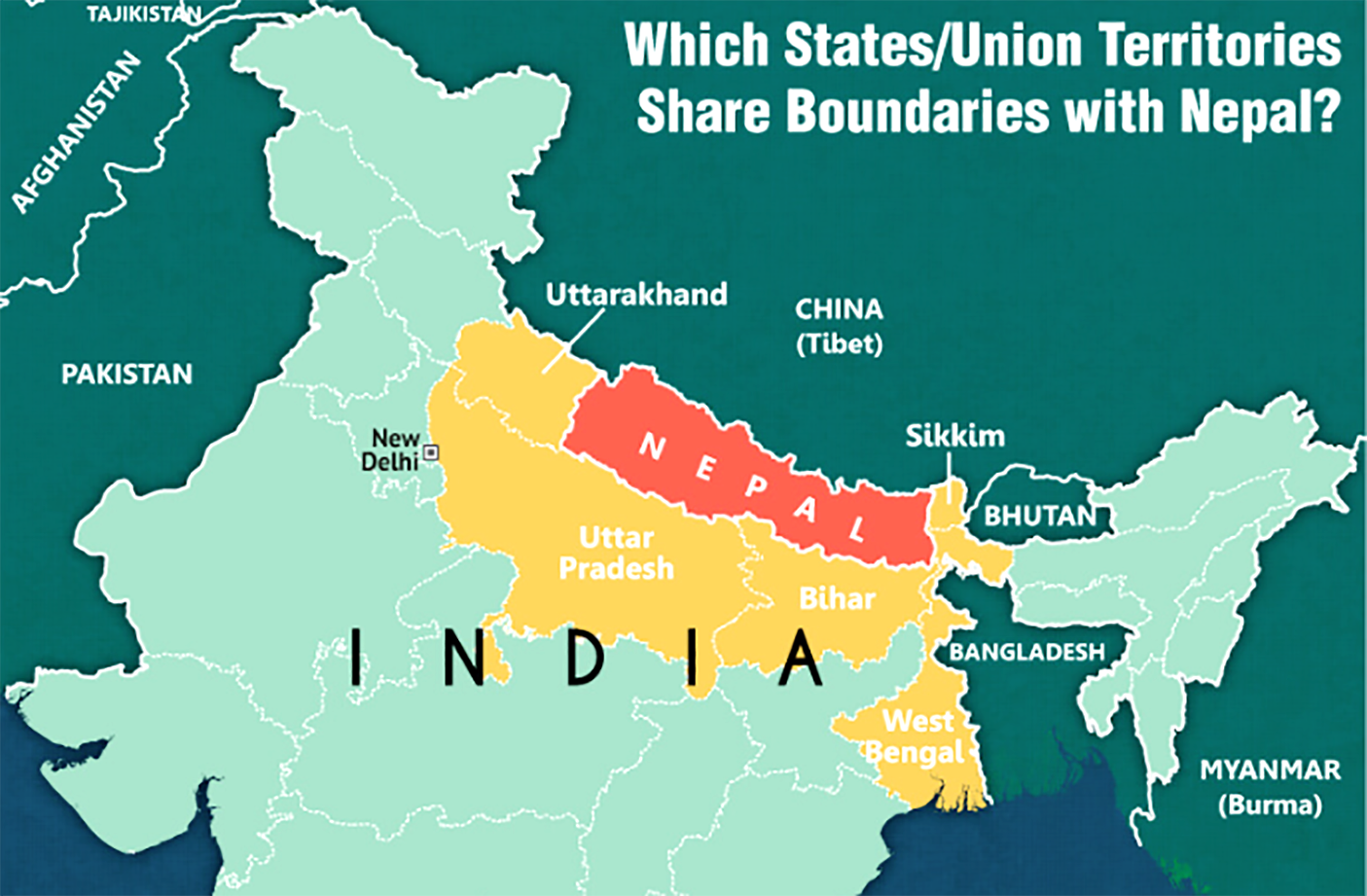 What are the Areas of Cooperation Between the Two Countries?
What are the Recent Developments?
What are the Challenges?
What can be the Way Forward?
UPSC Civil Services Examination, Previous Year's Question (PYQs)
Q. Consider the following pairs: (2016)
| | | |
| --- | --- | --- |
| | Community sometimes mentioned in the news | In the affairs of |
| 1. | Kurd | Bangladesh |
| 2. | Madhesi | Nepal |
| 3. | Rohingya | Myanmar |
Which of the pairs given above is/are correctly matched?
(a) 1 and 2
(b) 2 only
(c) 2 and 3
(d) 3 only
Ans: (c)