The Concern of South Indian States on Delimitation | 08 Feb 2023
For Prelims: Delimitation, Delimitation Commission, Lok Sabha.
For Mains: Indian Constitution, Issues Faced by Southern States Due to Lack of Seats in Lok Sabha & Recommendations, Statutory Bodies, Delimitation Process.
Why in News?
As the Country is preparing for the next census, it is observed that the delimitation of Lok Sabha seats along with a smaller share of central funds to states on the basis of the population can be unfair to Southern states, which have implemented family planning programs more effectively than the states in North India.
What is Delimitation?
What is Delimitation Commission?
How Delimitation is Being Unfair to the Southern States?
What are the Issues in this Regard?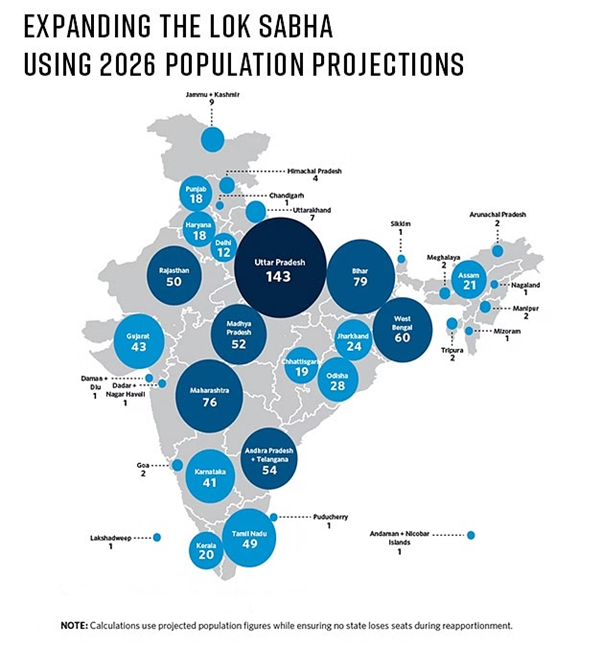 What are the Recommendations?