Trincomalee Oil Tank Farm Deal: India- Srilanka | 28 Dec 2021
For Prelims: Trincomalee oil tank farms deal, location of Trincomalee port, Katchatheevu Island Issue, Four-Pillar Initiative, India and Sri Lanka conducted joint Military exercises, Foreign Direct Investment (FDI), Lines of Credit, currency swap agreement.
For Mains: India-Sri Lanka Relations, Indo-Lanka Accord 1987, Issues in India-Sri Lanka Relations
Why in News
In the coming days, India and Sri Lanka are going to sign the long pending deal to jointly develop the Trincomalee oil tank farms.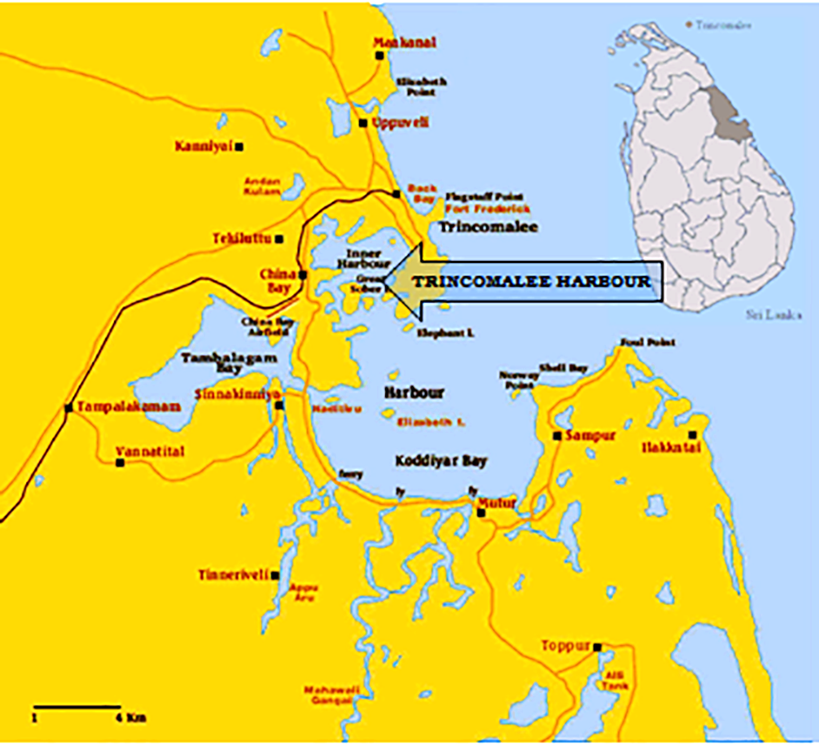 Key Points
Indo-Lanka Accord
It is popularly referred to as the Rajiv-Jayewardene Accord, after its architects Prime Minister of India Rajiv Gandhi and Sri Lankan President J.R. Jayewardene. It was signed in 1987.
It was signed on the pretext of the Civil War in Sri Lanka (between Tamils and Sinhala community).
The accord sought to balance India's strategic interests, interest of people of Indian origin in Sri Lanka and Tamil minority rights in Sri Lanka.
The accord saw the placement of the Indian Peace Keeping Force (IPKF) in Sri Lanka to resolve the Sri Lankan Civil War.
The accord also resulted in enactment of the thirteenth Amendment to the Constitution of Sri Lanka and the Provincial Councils Act of 1987.
India-Sri Lanka Cooperation: Recent Developments
Four-Pillar Initiative: Recently, India and Sri Lanka agreed to a four-pronged approach to discuss initiatives on food and energy security to help mitigate Sri Lanka's economic crisis.
Joint Exercises: India and Sri Lanka conducted joint Military (Mitra Shakti) and Naval exercise (SLINEX).
Participation in Groupings: Sri Lanka is also a member of regional groupings like BIMSTEC (Bay of Bengal Initiative for Multi-Sectoral Technical and Economic Cooperation) and SAARC in which India plays a leading role.
SAGAR Vision: Srilanka supports India's concern for the security of the Indian ocean with its 'Neighbourhood First' policy and SAGAR (Security and Growth for all in the Region).
Way Forward