Deep Ocean Mission | 17 Mar 2022
For Prelims: Deep Ocean Mission (DOM), Blue Economy, Manned Submersible Vehicle, National Institute of Ocean Technology (NIOT), International Seabed Authority,
For Mains: Deep Ocean Mission (DOM), Government Policies & Interventions, Scientific Innovations & Discoveries, Blue Economy
Why in News?
Recently, the Ministry of Earth Sciences has launched the Deep Ocean Mission (DOM).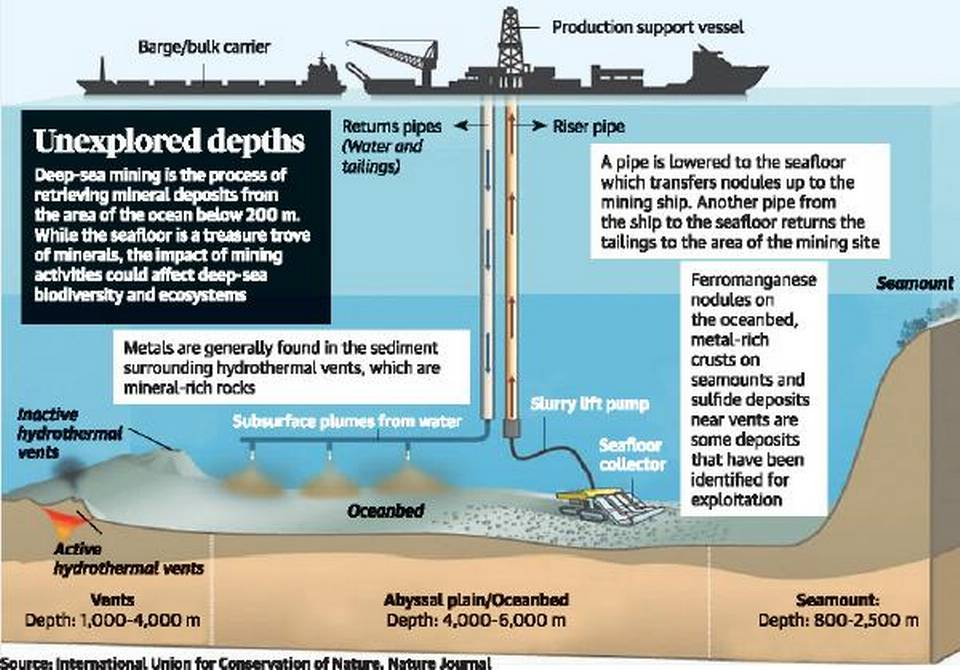 What are the Major Components of DOM?
What is the Significance of DOM?
What are other Blue Economy Initiatives
PYQ
If National Water Mission is properly and completely implemented, how will it impact the country? (2012)
1. Part of the water needs of urban areas will be met through recycling of waste-water.
2. The water requirements of coastal cities with inadequate alternative sources of water will be met by adopting appropriate technologies that allow for the use of ocean water.
3. All the rivers of Himalayan origin will be linked to the rivers of peninsular India.
4. The expenses incurred by farmers for digging bore-wells and for installing motors and pumpsets to draw ground-water will be completely reimbursed by the Government.
Select the correct answer using the codes given below:
(a) 1 only
(b) 1 and 2 only
(c) 3 and 4 only
(d) 1, 2, 3 and 4
Ans: (b)