Prithvi-II Missile | 16 Jun 2022
For Prelims: Prithvi II, DRDO, IGMDP, Agni IV, Ballistic Missiles, Various types of Missiles
For Mains: Missile Technology of India, IGMDP
Why in News?
Recently, India successfully conducted the night trial of surface-to-surface nuclear-capable short-range ballistic missile Prithvi-II.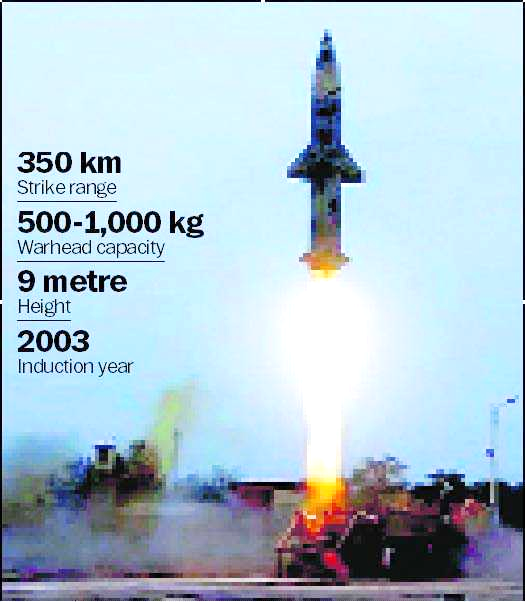 What are the Key Highlights about Prithivi-II Missile?
What are the Prithvi Missiles?
What is Integrated Guided Missile Development Programme (IGMDP)?
UPSC Civil Services Examination, Previous Year Question(PYQ)
Q. With reference to Agni-IV Missile, which of the following statements is/are correct? (2014)
It is a surface-to-surface missile.
It is fuelled by liquid propellant only.
It can deliver one-tonne nuclear warheads about 7500 km away.
Select the correct answer using the code given below:
(a) 1 only
(b) 2 and 3 only
(c) 1 and 3 only
(d) 1, 2 and 3
Ans: (a)
Exp:
Agni-IV is a nuclear-capable long-range ballistic missile of India, with a strike range of 4,000 km.
The indigenously developed Agni-IV is a two-stage surface-to-surface missile. It is 20 metres long with a weight of 17 tonnes. Hence, statement 1 is correct.
It is a two stage solid fuelled system that can carry a one-tonne nuclear warhead over a distance of 4,000 kilometres. Hence, statements 2 and 3 are not correct.
Therefore, option (a) is the correct answer.