National Waterway-2 | 04 Nov 2019
National Waterway-2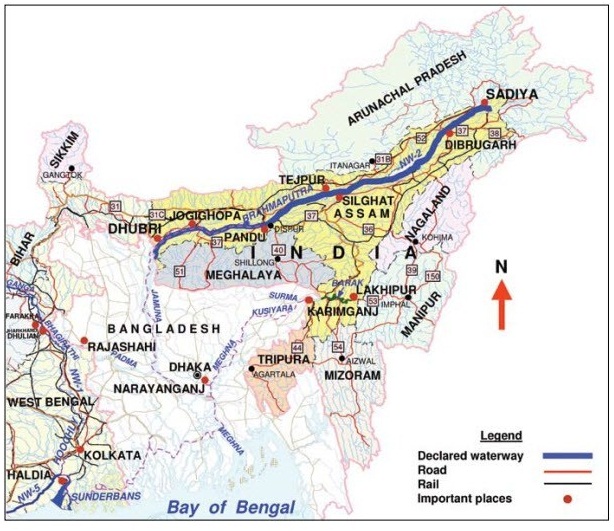 The Sadiya-Dhubri stretch of the Brahmaputra river (891 Km) declared as National Waterway-2 in 1988 is located in the state of Assam.
As per the National Waterways Act, 2016, 111 waterways have been declared as NWs.


National Waterway-1 (Prayagraj-Haldia) with length 1620 km is the longest National waterway in India.