India-EU Leaders' Meeting | 10 May 2021
Why in News
Recently, Indian Prime Minister participated in the India-European Union (EU) Leaders' Meeting.
The meeting was held in a hybrid format with the participation of leaders of all the 27 EU Member States as well as the President of the European Council and the European Commission.
This is the first time that the EU hosted a meeting with India in the EU+27 format.


The meeting was the initiative of the Portuguese Presidency of the Council of the EU.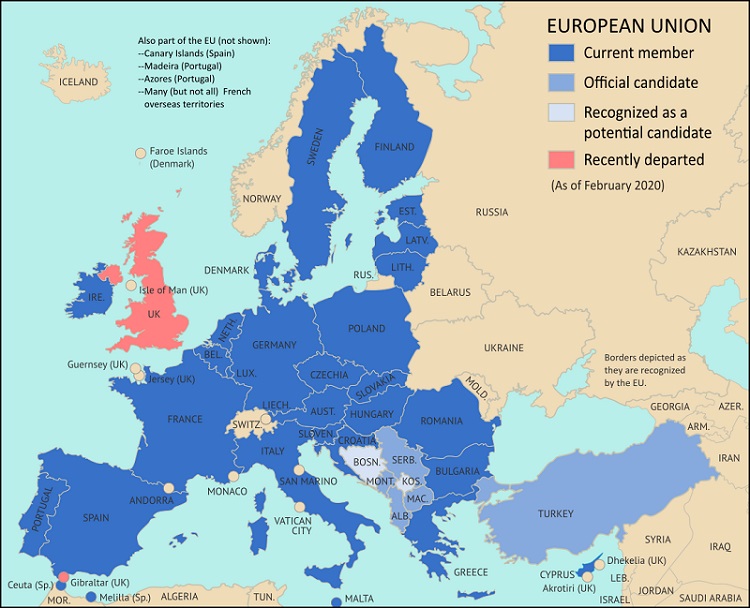 Key Points
Way Forward
India-EU Leaders' Meeting has set a significant milestone by providing a new direction to the Strategic Partnership and giving a fresh impetus for implementing the ambitious India-EU Roadmap 2025 adopted at the 15th India-EU Summit held in July 2020.
There is a need for comprehensive trade agreement that brings in strong rules, removes barriers to trade in goods and services and investments and opens up free markets. Addressing the mutual trust deficit, facilitating people's mobility and connectivity can improve mutual understanding and create opportunities for innovation and growth.
Enhanced business cooperation between EU and India can diversify their strategic value chains and reduce economic dependency—notably on China.