Suranga Bawadi | 12 Nov 2019
Suranga Bawadi, situated in Bijapur Karnataka, has entered the World Monuments Watch List under "Ancient Water System of the Deccan Plateau" of the World Monument Funds.
Suranga Bawadi is an integral part of the ancient Karez System of supplying water through subterranean tunnels.
It was built by Adil Shah-I of Adilshahi dynasty of Bijapur in the 16th century to supply water to Vijaypura in Karnataka.
Karez System
Karez is a water harnessing technology in which groundwater is brought to the surface by a tunnel.
In this system, no mechanical pump or lift is used. Gravity alone brings the water from the underground source.
The technology originated in Persia/Iran and was widely used during the medieval period.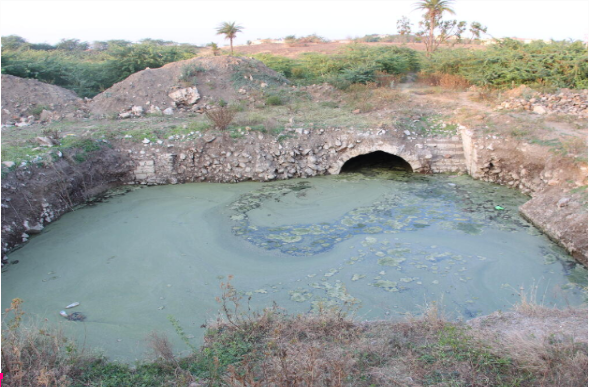 World Monument Watch
The World Monuments Watch is a biennial selection program of 'at-risk cultural heritage sites' that combine great historical significance with contemporary social impact.
It is a nomination-based program that uses cultural heritage conservation to empower communities and improve human well-being.
It was launched in 1995 on the occasion of the 30th anniversary of World Monuments Fund to identify imperiled cultural heritage sites and provide direct financial and technical support for their preservation.
The program also seeks to improve the resilience of communities, enhance social inclusion, and build new capacities in the heritage conservation field and beyond.
Anyone can nominate a site to the World Monuments Watch, including private individuals and representatives of civil society organizations, community groups, government agencies, educational institutions, or other entities.
World Monument Fund
World Monuments Fund is a private nonprofit organization founded in 1965 by individuals concerned about the accelerating destruction of important artistic treasures throughout the world.