Shore Temple | 12 Dec 2019
Why in News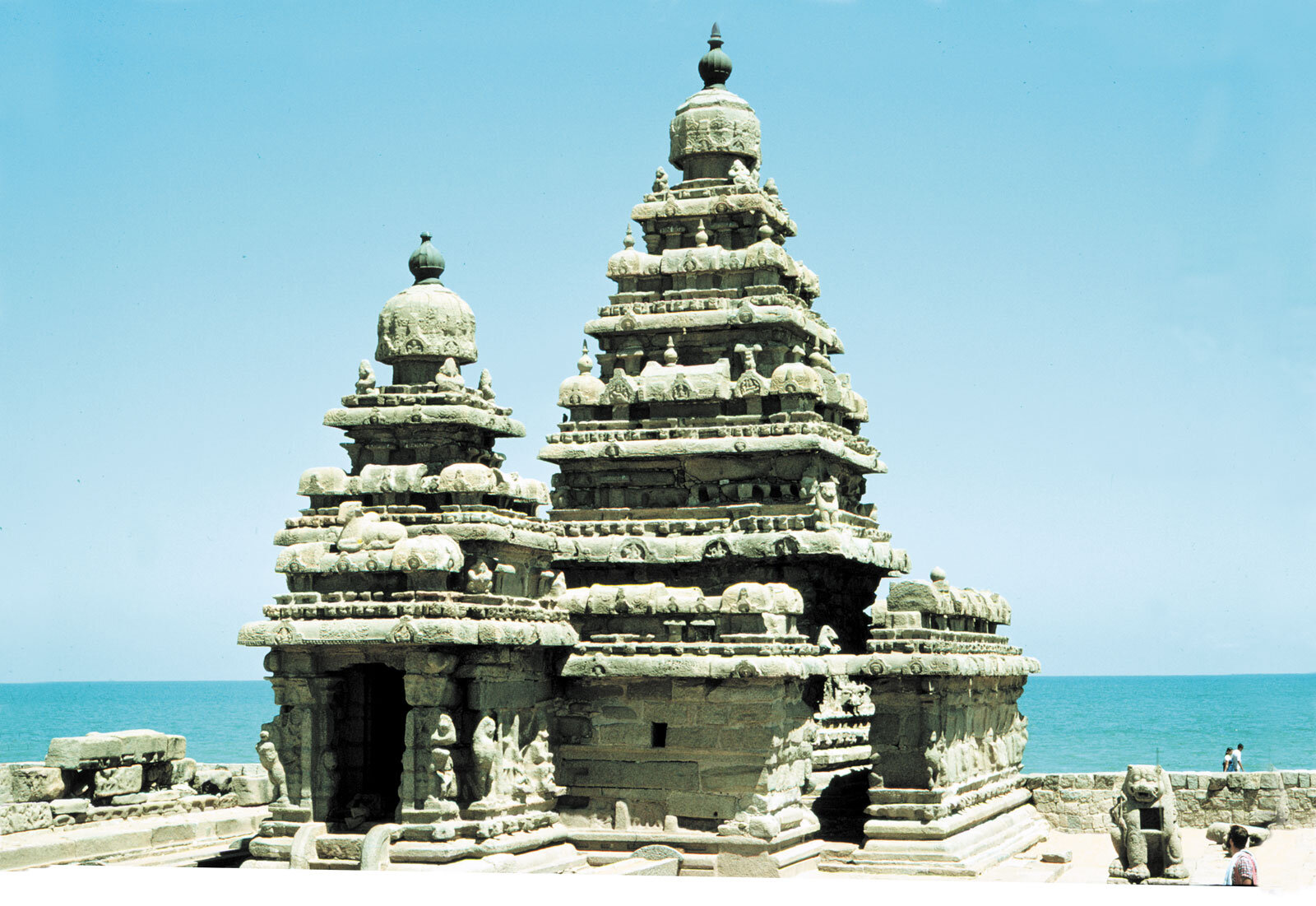 The shoreline on the northern side of the Shore temple in Mamallapuram, Tamil Nadu is facing severe sea erosion.
Shore Temple is one among a number of Hindu monuments at Mamallapuram (Mahabalipuram), on the Coromandel Coast of Tamil Nadu.
It is considered the finest early example of medieval southern Indian temple architecture.
It was built probably in the reign of Narasimhavarman II, also known as Rajasimha (Pallava ruler) who reigned from 700 to 728 CE.
Unlike most of its neighbours at the site, it is built of cut stones rather than carved out of caves.
It has two shrines, one dedicated to Shiva and the other to Vishnu.
It has been built in Dravidian style. Its style is characterized by a pyramidal kutina-type tower that consists of stepped stories topped by a cupola and finial, a form quite different from the northern Indian sikhara.
The Mamallapuram monuments and temples, including the Shore Temple complex, were collectively designated a UNESCO World Heritage site in 1984.