Power of Siberia | 03 Dec 2019
Recently China and Russia have inaugurated cross border gas pipeline named "Power of Siberia".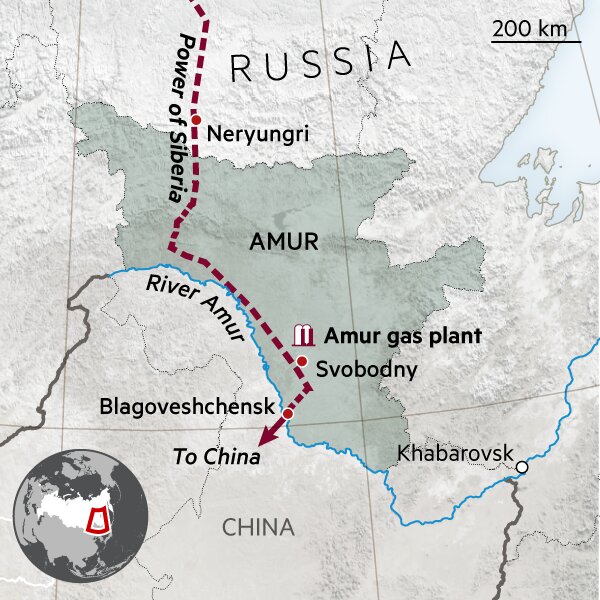 It is the first cross-border gas pipeline between Russia and China.
Under this pipeline project, Russia will deliver 1 trillion cubic meters of natural gas to China over the next 30 years.
The pipeline will pass through the deltas of the Yangtze and Amur rivers of China.
The new pipeline is an emblem of closer energy integration in Eurasia, with Russia and China as the key partners.