Mahatma Gandhi National Rural Employment Guarantee Act (MGNREGA) | 17 Oct 2022
For Prelims: Mahatma Gandhi National Rural Employment Guarantee Act (MGNREGA), Minimum Wages Act, 1948
For Mains: Poverty, Government Policies & Interventions, Issues Relating to Development, MGNREGA and related Issues
Why in News?
Mahatma Gandhi National Rural Employment Guarantee Act (MGNREGA) helped compensating 20-80% of the income loss incurred because of the Covid-19 induced lockdown, as per a study conducted by Azim Premji University across four states (Bihar, Karnataka, Maharashtra and Madhya Pradesh).
What is MGNREGA?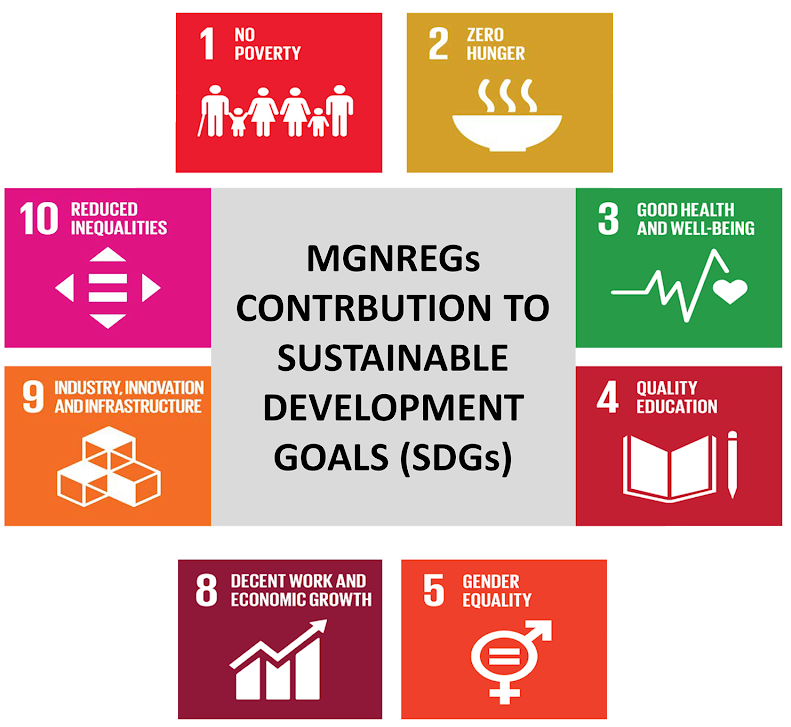 What are the Issues Associated with Implementation of Scheme?
Way Forward
UPSC Civil Services Examination, Previous Year Question (PYQ)
Q. Among the following who are eligible to benefit from the "Mahatma Gandhi National Rural Employment Guarantee Act"? (2011)
(a) Adult members of only the scheduled caste and scheduled tribe households
(b) Adult members of below poverty line (BPL) households
(c) Adult members of households of all backward communities
(d) Adult members of any household
Ans: (d)
Exp:
Mahatma Gandhi National Rural Employment Guarantee (MGNREGA), which is the largest work guarantee programme in the world, was enacted in 2005 with the primary objective of guaranteeing 100 days of wage employment per year to every household whose adult members volunteer to do unskilled manual work.
It aims at addressing the causes of chronic poverty through the 'works' (projects) that are undertaken, and thus ensuring sustainable development. There is also an emphasis on strengthening the process of decentralisation by giving a significant role to Panchayati Raj Institutions (PRIs) in planning and implementing these works.
Therefore, option D is the correct answer.