FMCG Sector Growth to Slow Down | 07 May 2019
The growth of FMCG sector is set to slow down mainly because of insufficient income growth, low sentiment and liquidity crunch. And this may be due to slowdown in rural demand, reduced farm incomes and low consumer confidence.
FMCG sector in India
Fast moving consumer goods (FMCG) are the 4th largest sector in the Indian economy.
There are three main segments in the sector – food and beverages (19%), healthcare (31%) and household & personal care (remaining 50%).
Growing awareness, easier access and changing lifestyles have been the key growth drivers for the sector.
The urban segment is the largest contributor to the overall revenue generated by the FMCG sector in India.
However, in the last few years, the FMCG market has grown at a faster pace in rural India compared with urban India.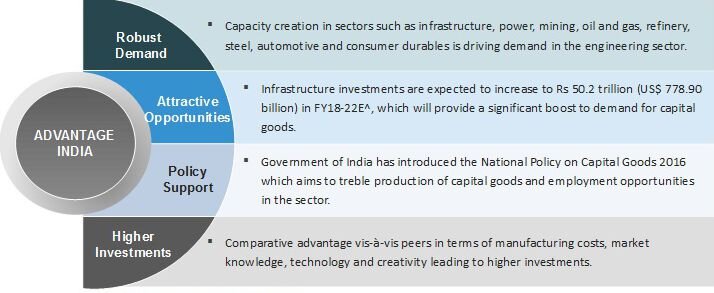 Initiatives by Government in FMCG sector
Approval of 100% Foreign Direct Investment (FDI) in the cash and carry segment and in single-brand retail along with 51% FDI in multi-brand retail.
100% FDI allowed in food processing segment.
These initiatives will bolster employment and supply chains, and also provide high visibility for FMCG brands in organised retail markets, thereby leading to increased consumer
spending and encouraging more product launches.
Introduction of the Goods and Services Tax (GST) is beneficial for the FMCG industry. For instance, FMCG products such as soap, toothpaste and hair oil now come under 18% tax bracket against the previous 23-24% rate.